Benjamin Moore recently contacted me to participate in a testing program for their new gold metallic paint. You guys know how much I love GOLD, right? I guess they know it, too.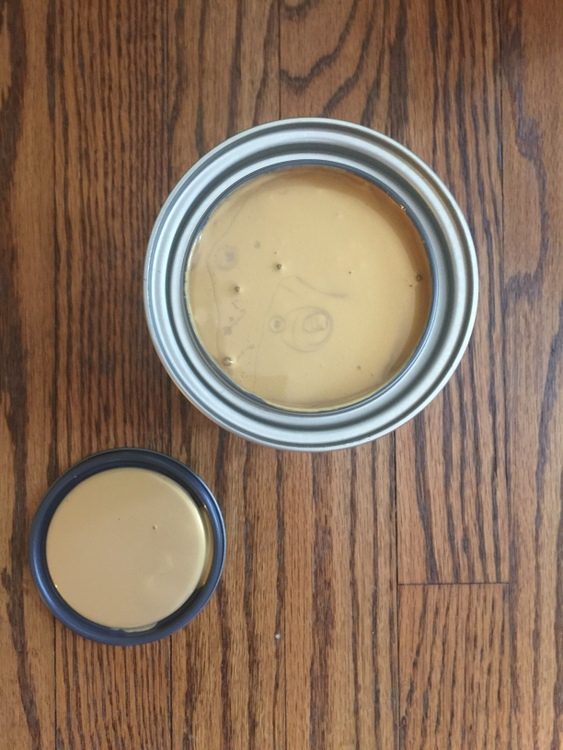 Over the last few years, I have used various gold metallic paint on decorative items, old metal chandeliers, and even wood tables and chairs. My old favorite was Martha Stewart's Golden Candlesticks, but I learned awhile back that it is no longer available! What a shame! And what serendipity that Benjamin Moore wanted my help critiquing their new gold metallic paint. They sent it to me like this, so official: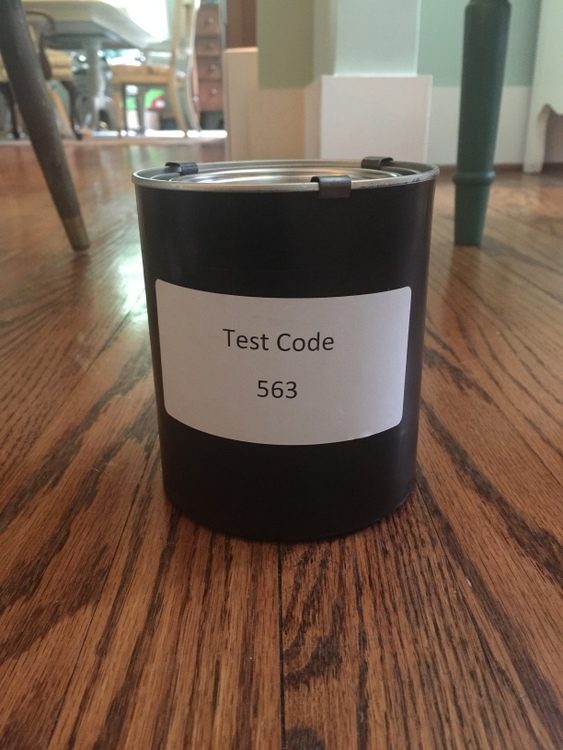 I decided to test the paint on a 1950s (??) ottoman I found a few years back at a yard sale in East Nasty, I mean East Nashville (that's what the locals call it, I swear)! The naugahyde fabric – artificial leather – reminded me of the golden naugahyde couch my parents had in the 1970s when I was a youngster. I snagged it for a few bucks!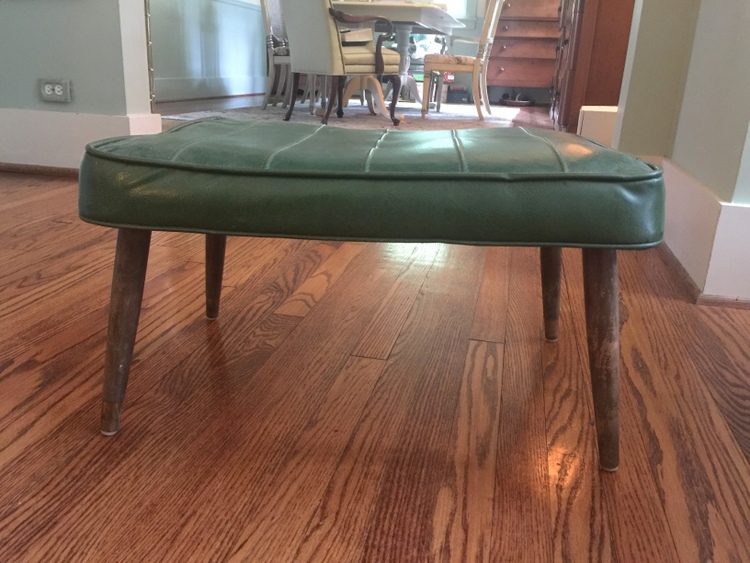 The wood legs have seen better days, and I thought a golden-legged ottoman was just what I needed in front of the vintage velvet loveseat currently in my home office.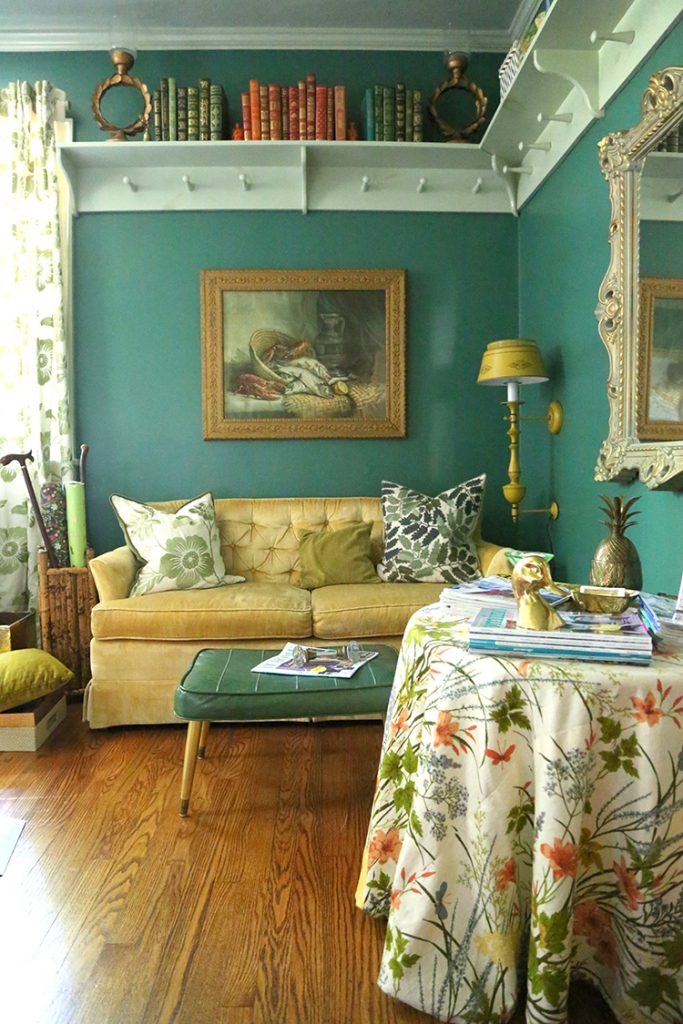 Benjamin Moore Steamed Spinach and Prescott Green 
I love how this little project turned out! The result is a very pleasing gold with just enough shimmer but not too blazen.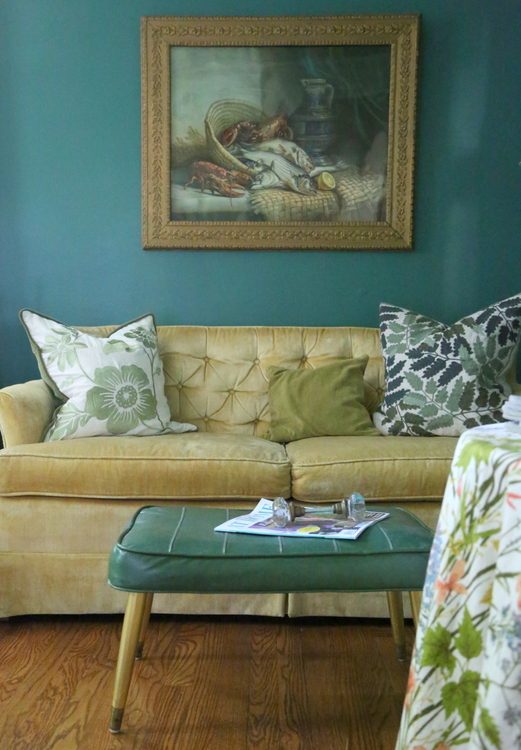 Here's the battered, old wooden legs before: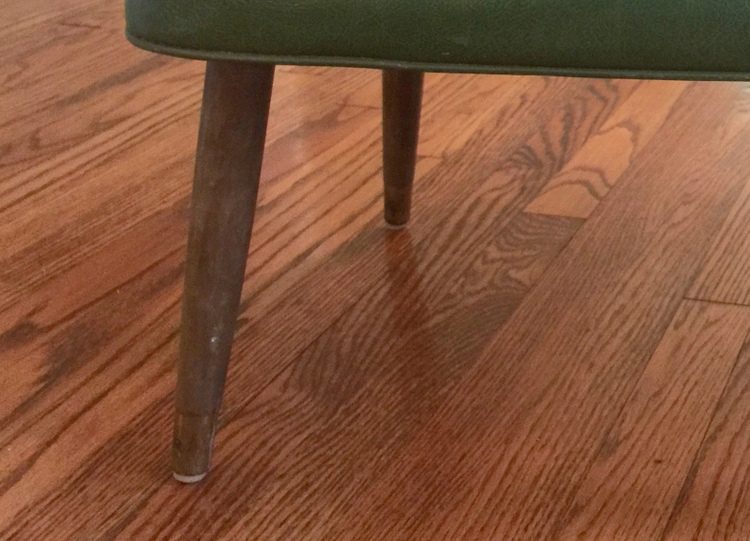 And the legs today are simply dazzling!

Things you need to know if you use this gold metallic paint:
1) You will be applying 3-4 coats to get good coverage.
2) While you don't want to slop it on, definitely don't attempt to brush it too thin – lay it on a bit thick or it'll streak a bit.
3) You need several hours between coats, so allow two days to finish your project.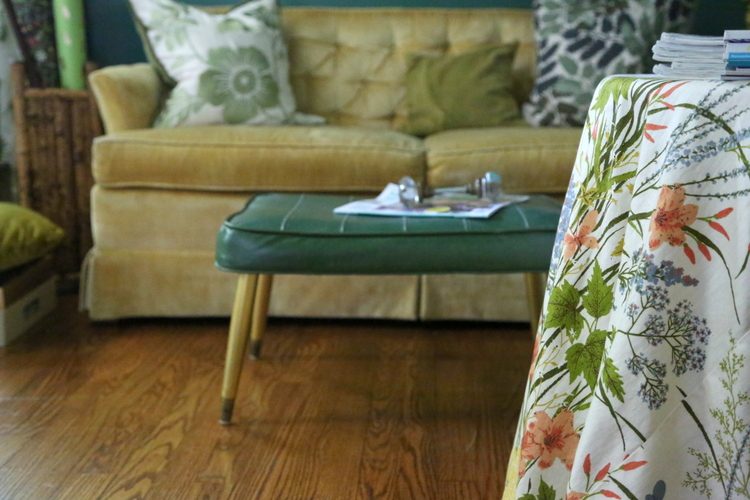 What I can't tell you is how much it costs, because it isn't yet on the market. So that may determine what I think of it overall – price is obviously part of the reason we purchase or don't purchase certain things, naturally.
I wonder how this would look in the back of some bookcases . . .
Have you ever used metallic paint and, if so, what did you think about it?
Just so you know, Benjamin Moore provided compensation to test and review their product. My opinions of it are honest and completely my own!