Last weekend I spent a few days at our daughters' school director's farm about an hour outside of Nashville. This was probably my sixth visit, and it's always a treat to spend time at Ms. Terry's historic home.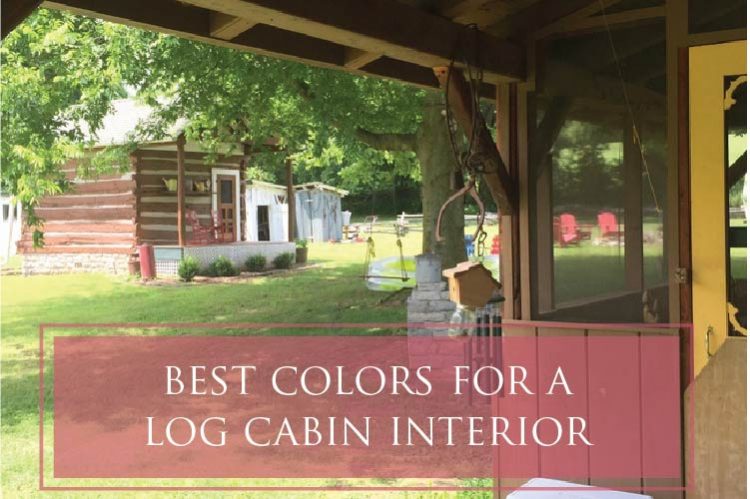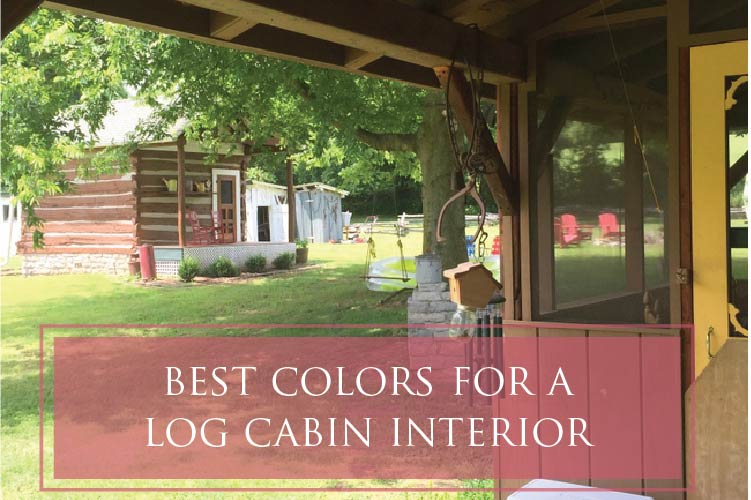 Ms. Terry's home is actually two structures that are joined together – the front section of the home was built 100 years ago, while the back log section was built 150 years ago. The farm itself is pretty much off the grid and full of adventure that our city girls don't often experience.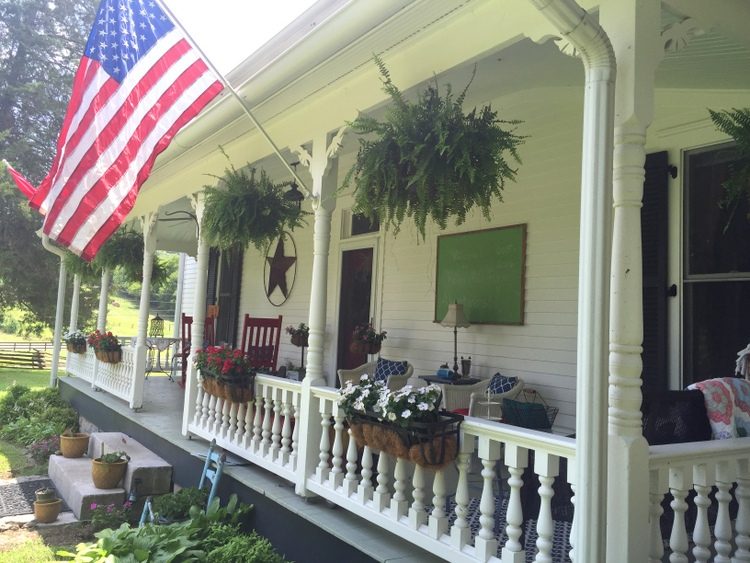 There was berry-picking, four-wheeling, kayaking, tree-climbing, and goating-feeding.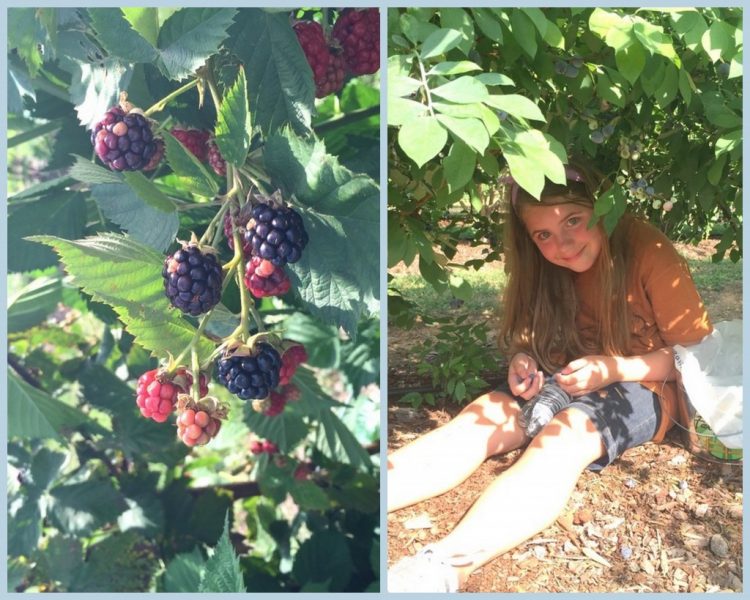 she decided the place to find the best berries was beneath the bushes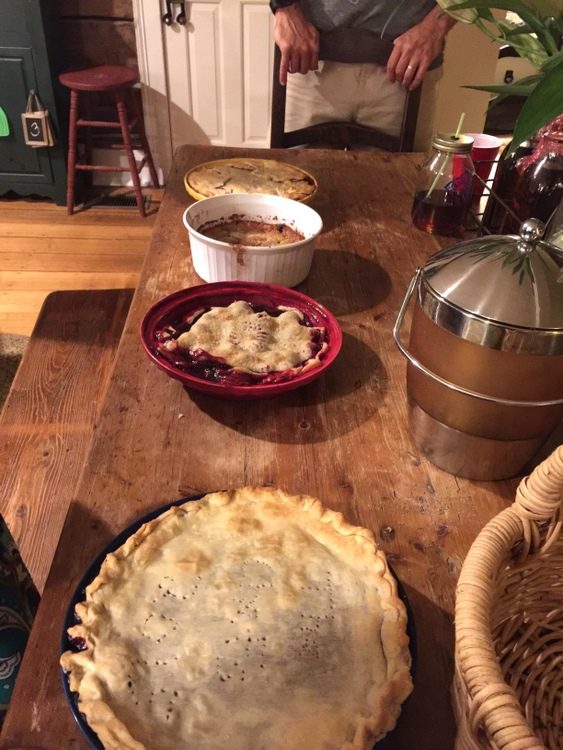 homemade berry pies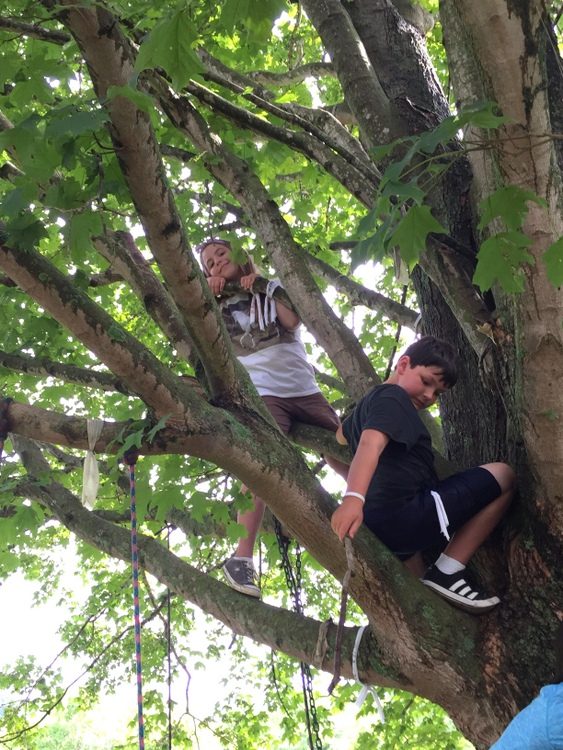 who doesn't love climbing trees?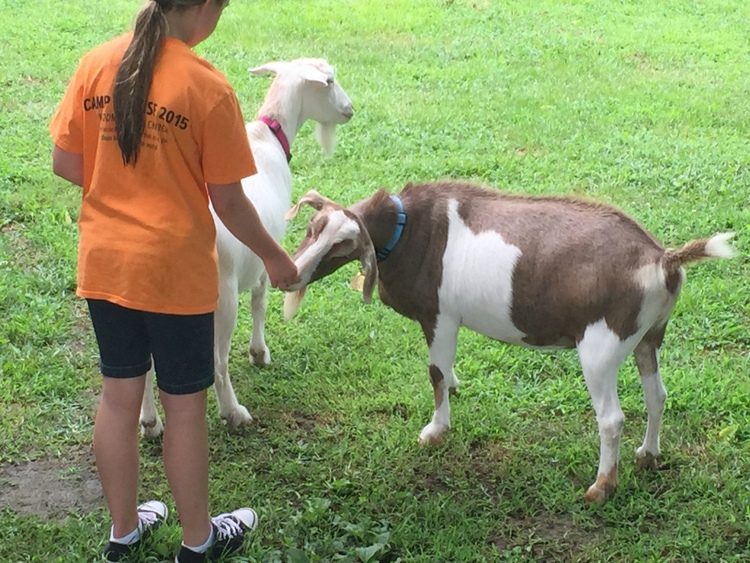 Ms. Terry recently did some new decorating in her home, and the changes she made really illustrates how log cabin interiors can be enhanced with the right colors.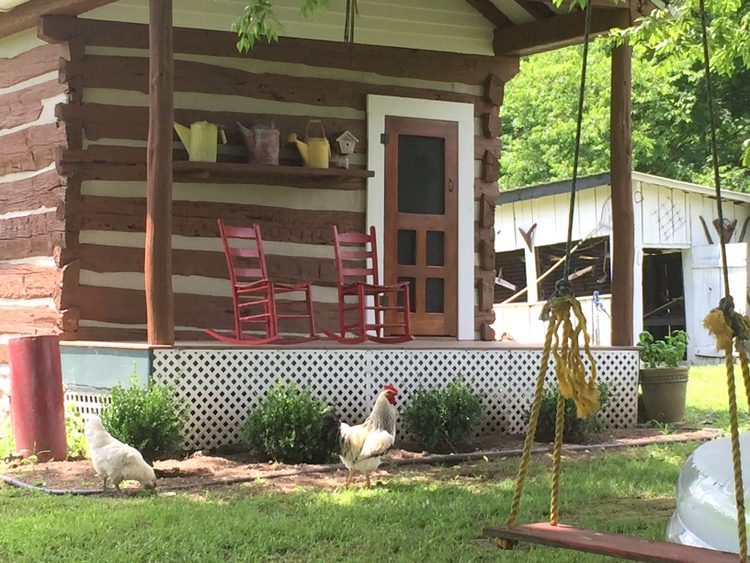 smokehouse
And the key word here is COLORS. With wood walls, wood flooring, and plenty of wood furniture, neutrals could make for a dark and depressing interior. So first, take a look at the trim in this log house. It's off-white, painted wood.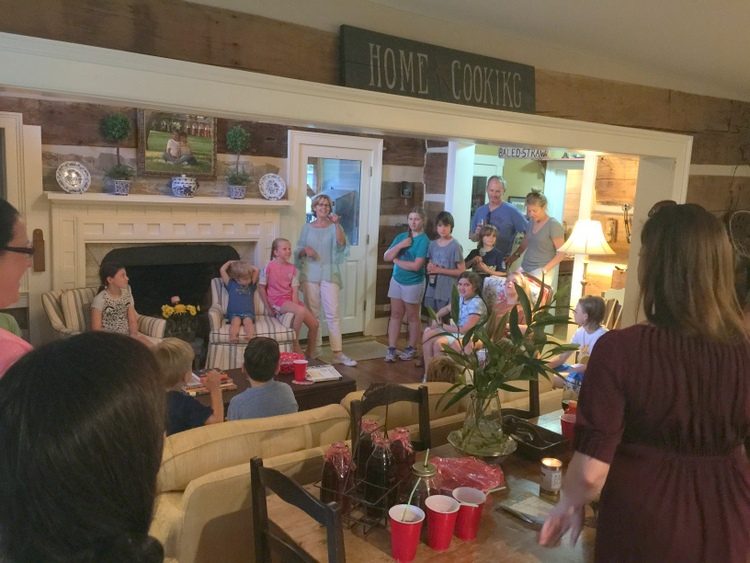 So is the beautiful mantel. If the trim, doors, and mantel were stained wood, it wouldn't look nearly as fresh as this does.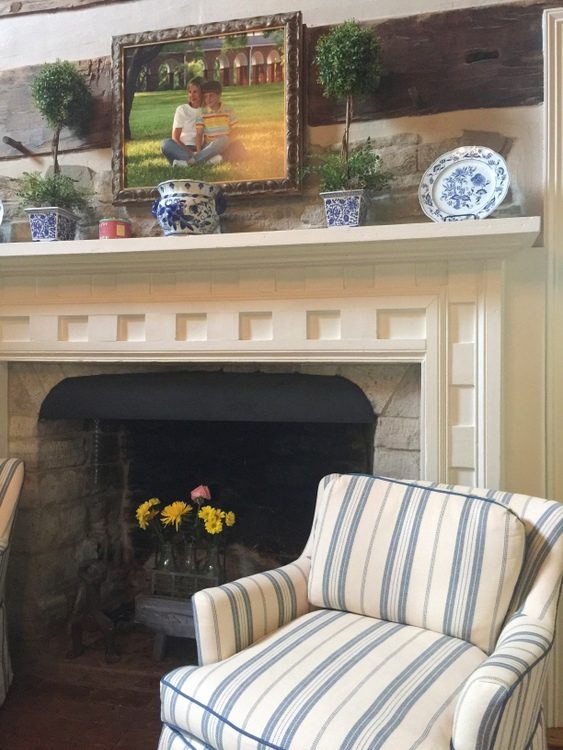 The blue and white striped chairs brighten the room and seem to repeat the chinking stripes in the log walls.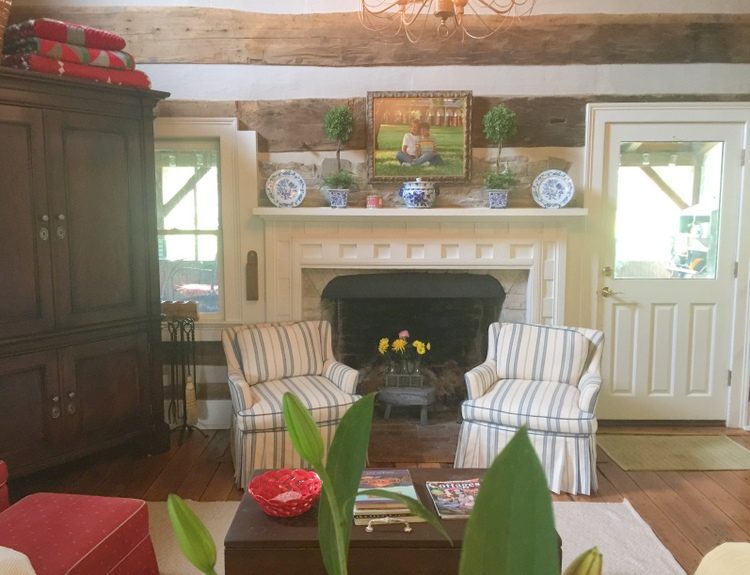 Whites and saturated colors are definitely the way to go. Brightly painted furniture and fabrics make a log interior warm and happy.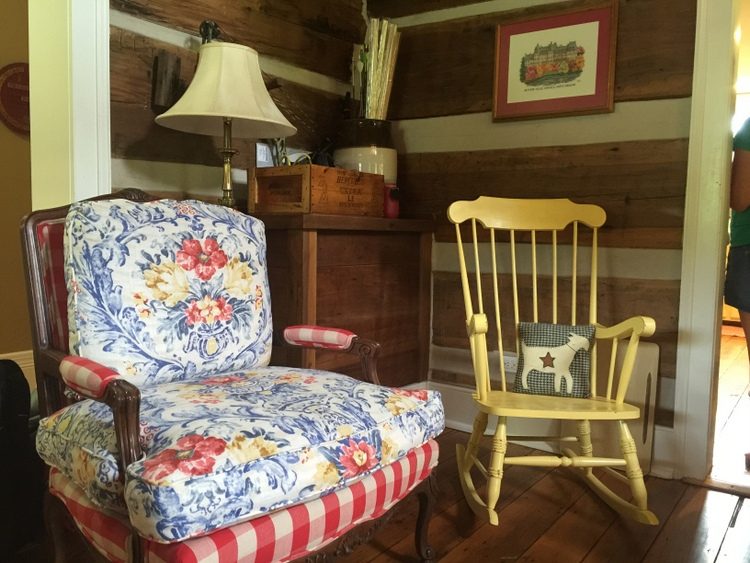 Ms. Terry recently had her sofa reupholstered in this happy warm yellow.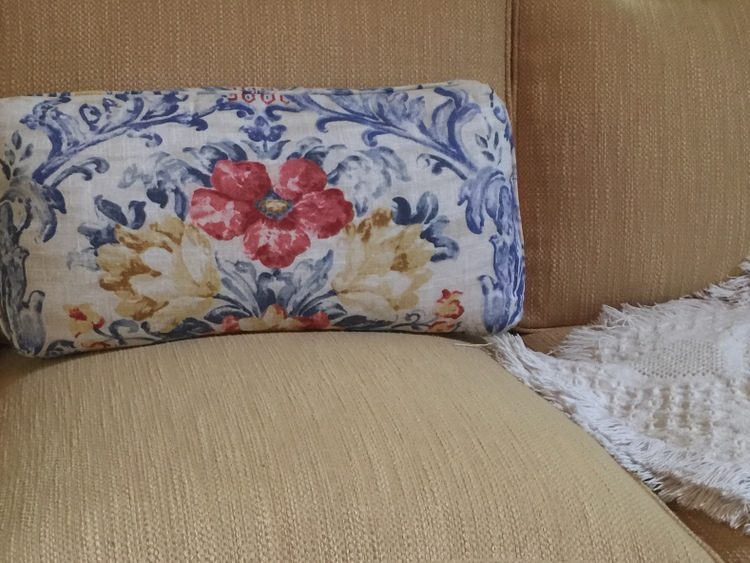 This was a good choice, since she decided last year to paint her natural wood cabinetry a butter yellow in the adjoining kitchen. And see another beautiful white mantel around another fabulous fireplace?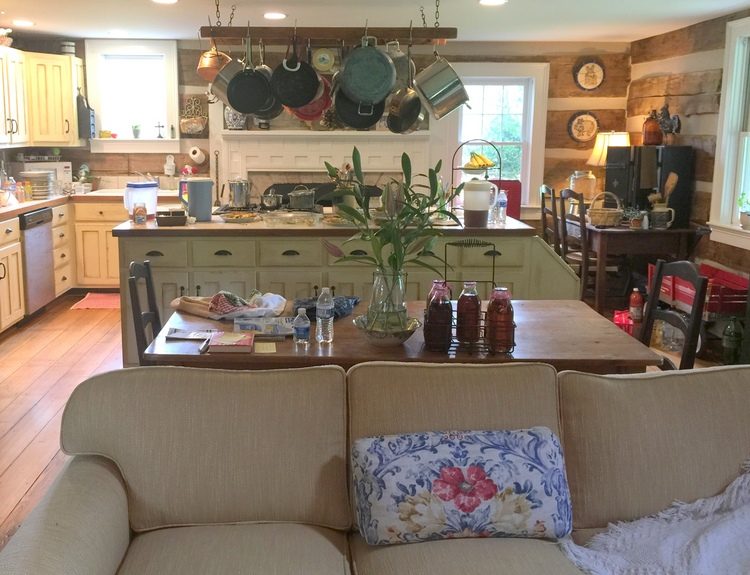 The blue and white vases with cotton branches are the perfect thing to flank the kitchen fireplace mantel.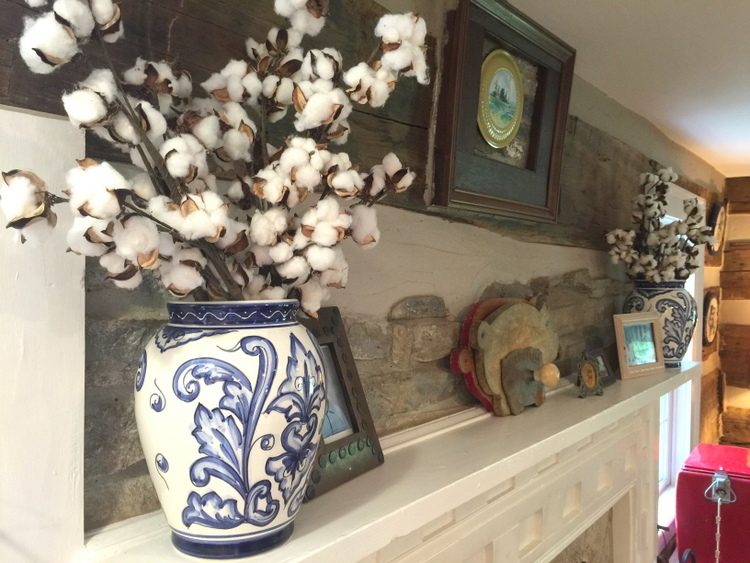 Ms. Terry and her son painted the cabinets with chalk paint since she wanted a durable, rustic surface with less prep work.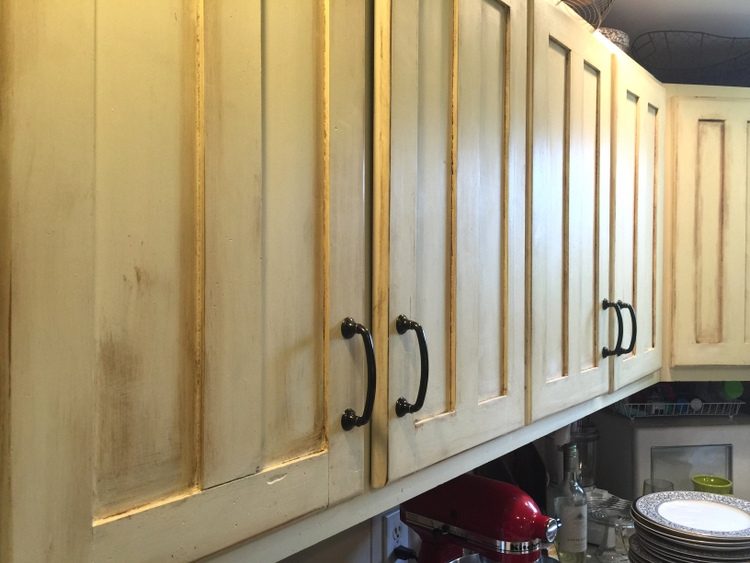 Since she wanted the advantages of "new" cabinetry, her son installed these very functional interior perks. You can see in this shot the way the cabinets used to look on the outside: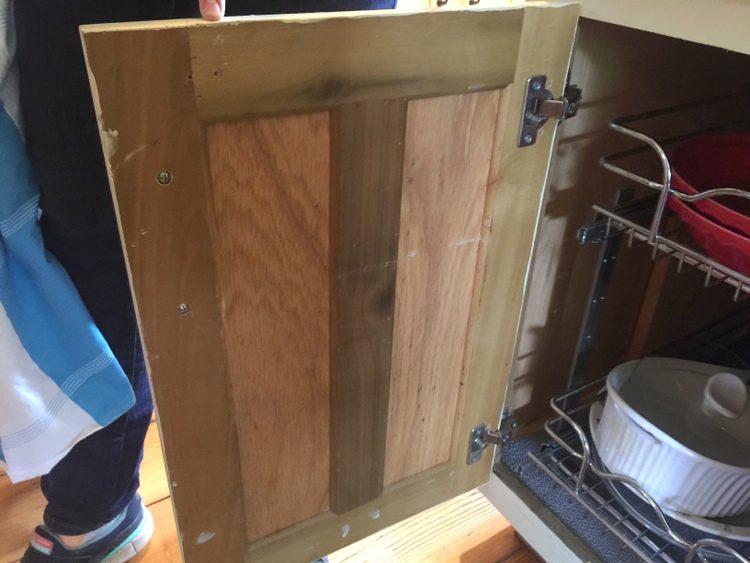 kitchen cabinets inserts from Lowes
So to recap, the best complements to a log cabin interior include whites and saturated versions of colors such as yellow, blue, red, and green. The wood is enough of a neutral, and the addition of tans, beiges, or grays would be nothing but dreary.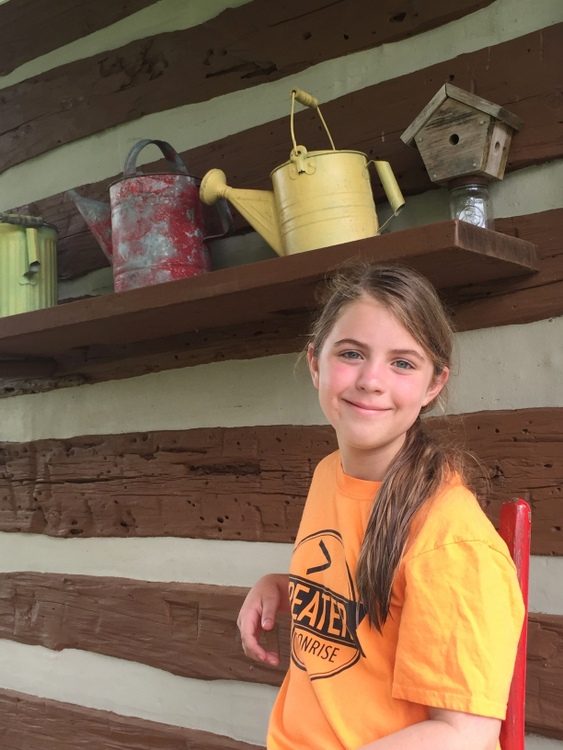 no dreary here!
It was another wonderful, colorful trip to the farm.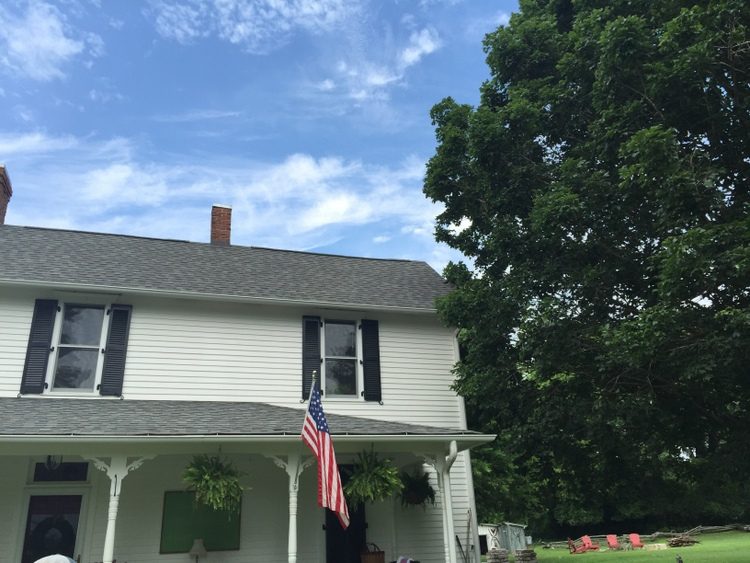 Don't you just wish you had your own place in the country, too? What colors would YOU use in a log cabin?
If paint color fascinates you like it does me, there is SO MUCH TO LEARN about how to use it in your home and the homes of your clients. Let me rock your world with color in my new ONLINE color course – and be sure to check out all the 5-star reviews!!!