I have a secret place to get the coolest lamps. Do you wanna know where???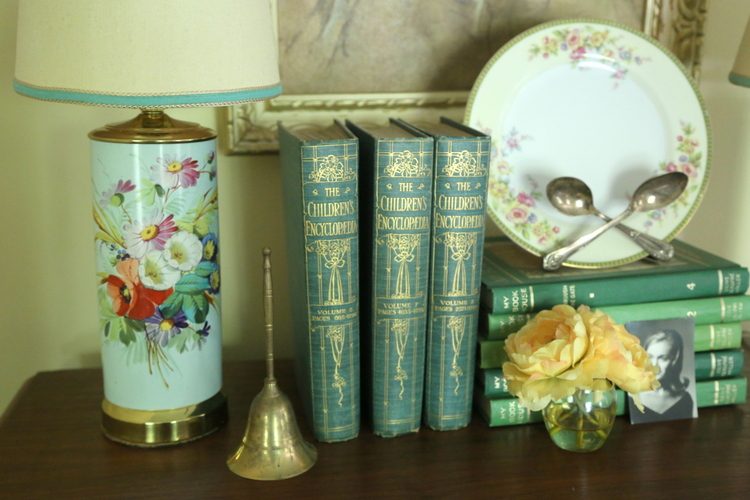 Nondescript stick lamps, be gone! Lamps are a great opportunity to add interest, color, and (well, duh) light to every room.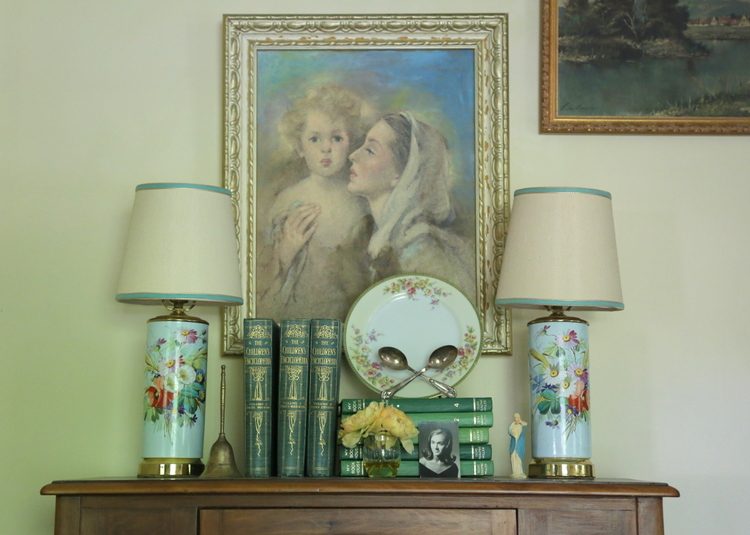 There are so many great lamp styles and colors to choose from out there now, but there's another place you can find lamps that are truly unique. I really don't want lamps that everyone else has, if I can help it. I found this lovely treasure last month, and it wasn't at a retail store: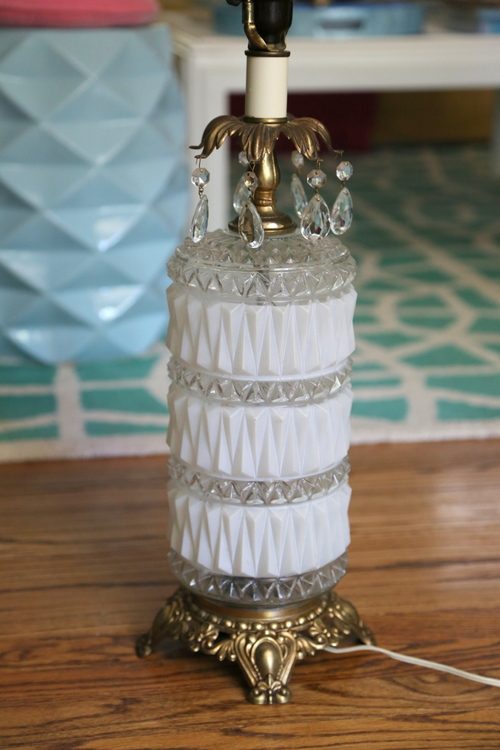 Ok, here's my secret: estate sales. I have found so many cool and unusual lamps at estate sales (a sale where the entire contents of a home are being sold). I got this pair of green glass1960s genie lamps at an estate sale that I'm going to reveal as part of the final reveal of my upstairs remodel really soon: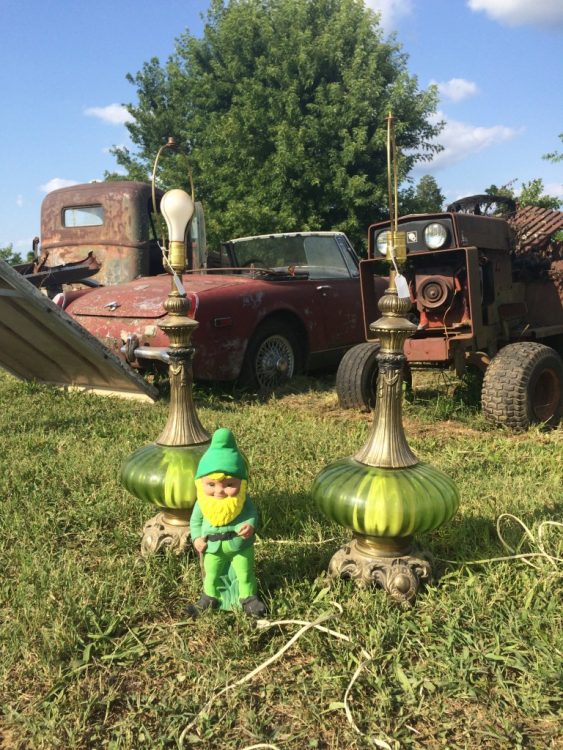 These pretties are my newest finds: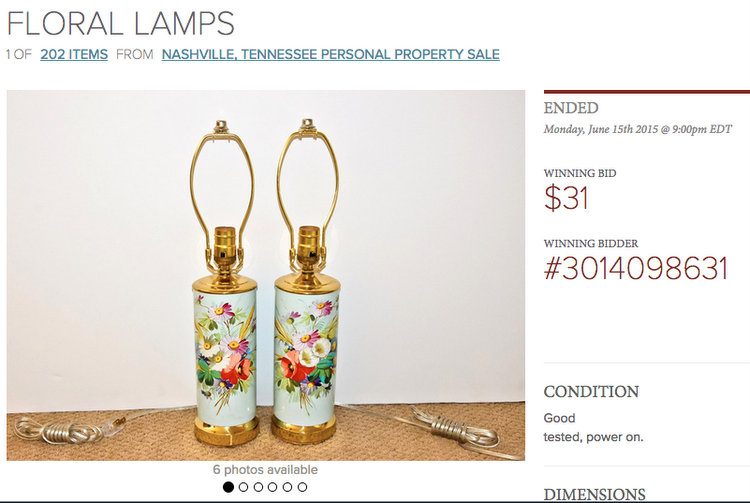 I scored them for $31 on Everything But the House (EBTH) online auction site, which I often scour for unique finds in addition to going to as many estate sales as I can squeeze into my schedule. Here's a hint: get email alerts each week for estate sales in your area by signing up on estatesales.net. If you need more options or don't have time to hit the estate sales, check on EBTH and enter the word lamp in the search bar at the top of the home page.
Here are a few really cool lamps that are currently for sale on EBTH: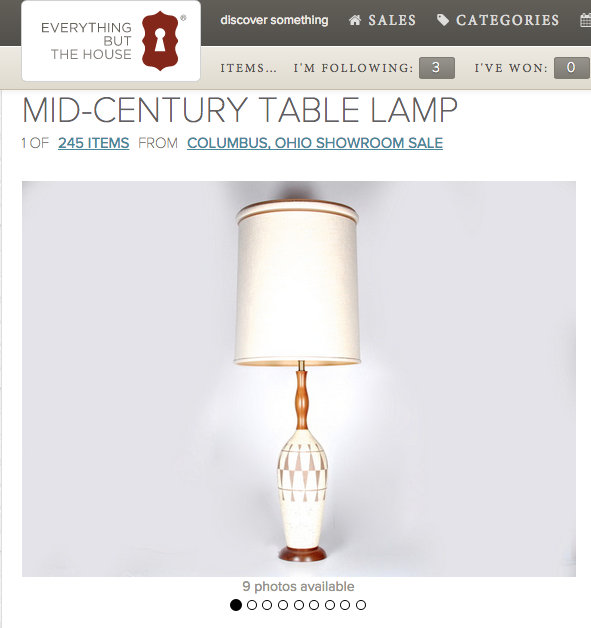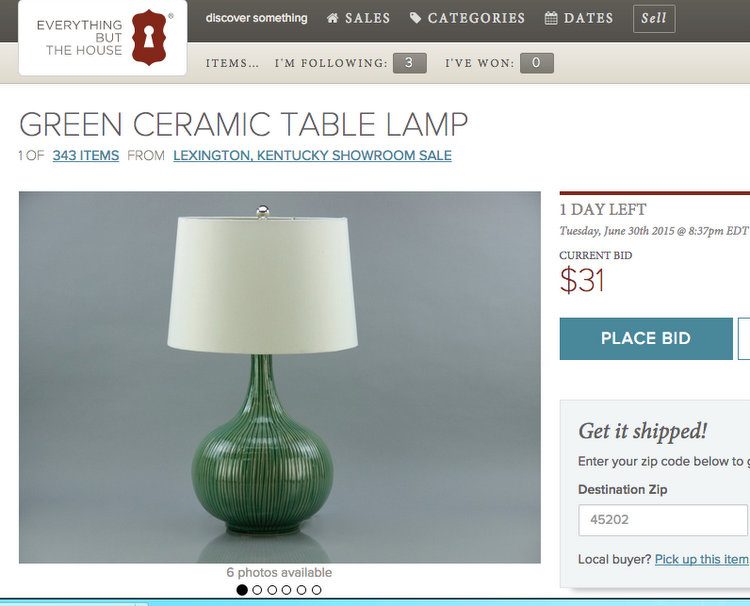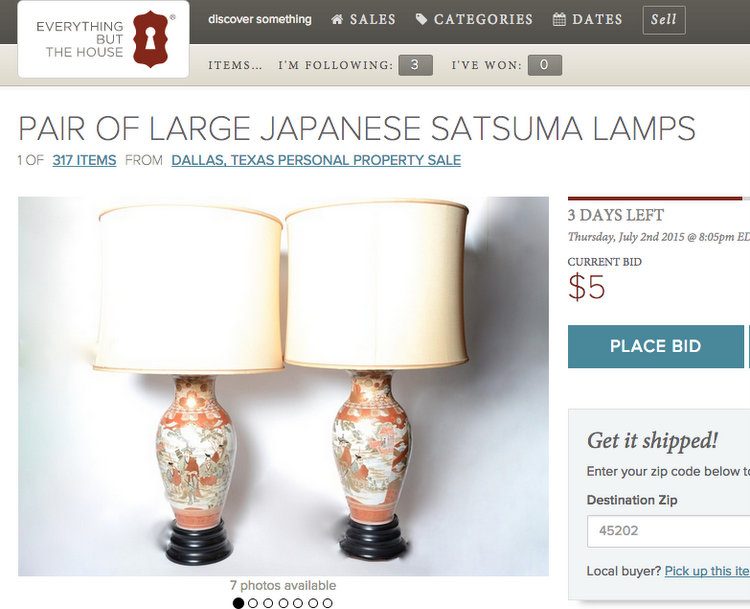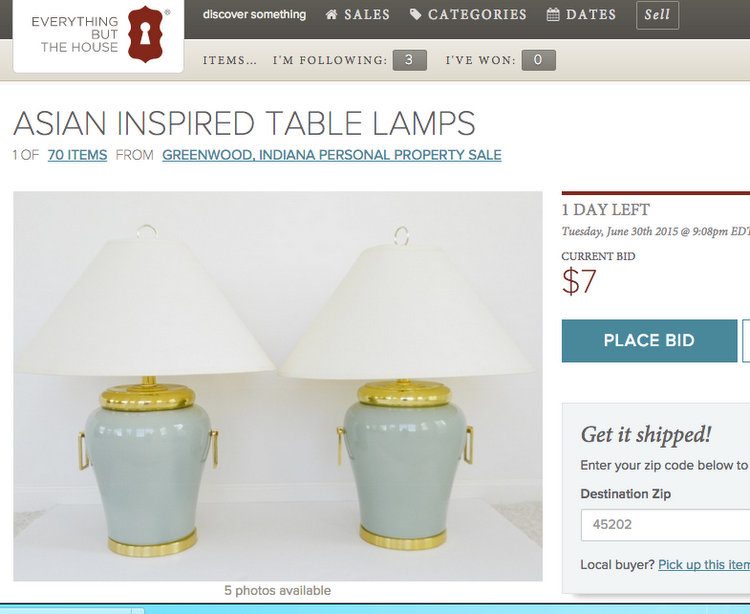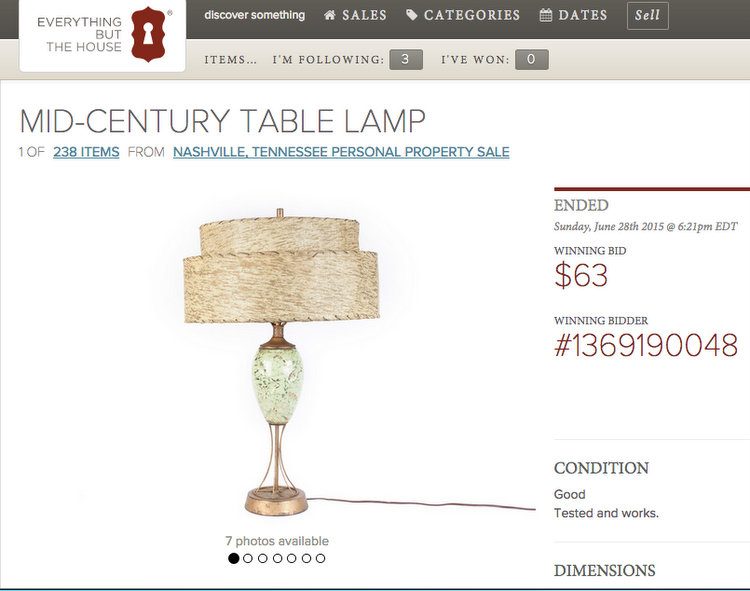 Thanks to EBTH for giving me a great place to find new treasures and for sponsoring this post. What's your favorite thing to look for at estate sales or online auctions?