I began working with a professional organizer yesterday because my life seemed to be teetering on the edge of disarray!   I am really good at making the surface of my home look lovely, but there's a lot that lies beneath the surface . . .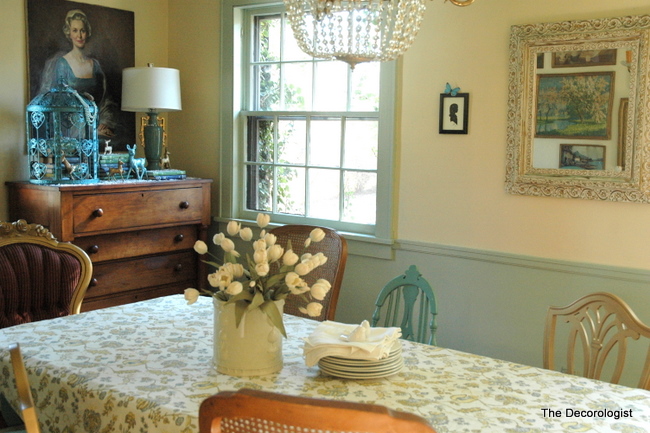 You have no idea what all is in those drawers . . .
In preparing for our next appointment, my head is spinning thinking of all my collections and what she is going to challenge me to part with.  Of course, this gets me thinking that I need to be even more mindful and creative in making those collections functional and beautiful, otherwise they may be headed to Goodwill!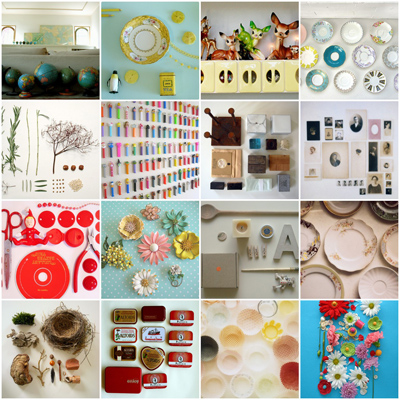 I love cake stands and use them for parties and decor, but I recently found a few inspiring images for even more ways to use them creatively.  A cake stand is a perfect fit for this vanity area – it corrals perfumes and pretty bottles with style.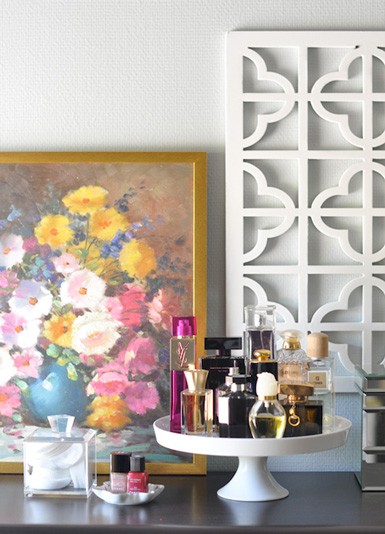 Even soaps and detergents look nicer on a small sink-side cake stand: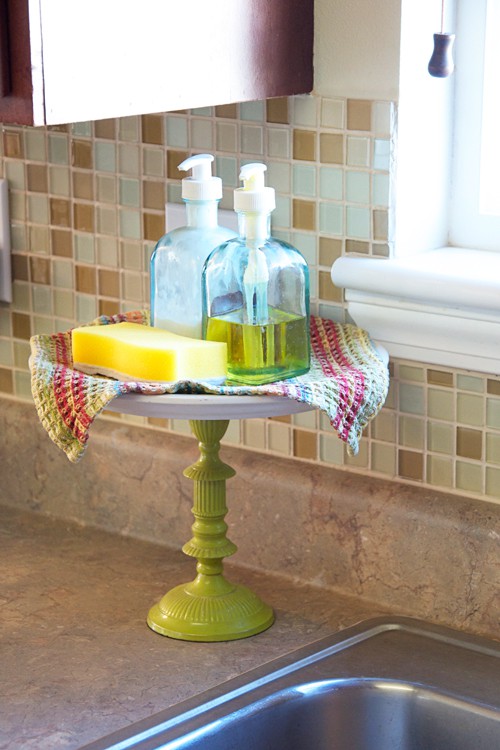 I have so many vintage frames and vintage framed art that I don't always have the wallspace for all of it them.  I LOVE this idea for repurposing a pretty frame as a vanity tray.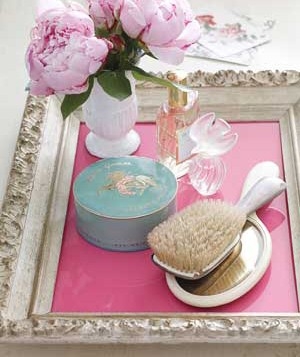 There are waayyyy too many paint cans in my home, what with trying out paints and creating sample boards for clients.  It only makes sense that a Color Consultant should repurpose a few paint cans to use in her office!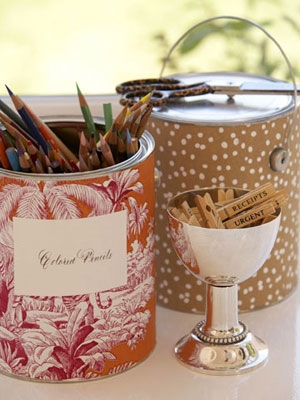 I featured this image a long time ago in this post about stylish storage, but I love it so much that I have to share it again.  Even vintage teacups can be functional if you can think outside the box a little.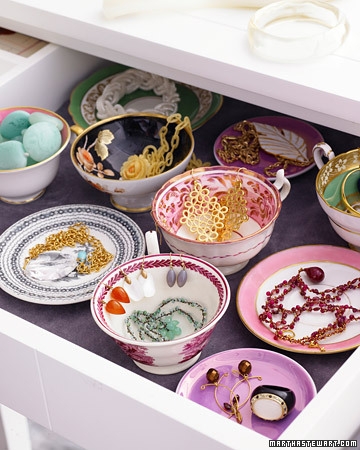 Ok, I've got to go and get ready for the next area of my house we will be organizing – my bedroom.  Stay tuned for exciting news about The Decorologist's expanding services!