I just started a new Pinterest board this week called "And I Want to Paint It Black," and it has nothing to do with The Rolling Stones.   Adding a dash of black accents always makes a space look more sophisticated.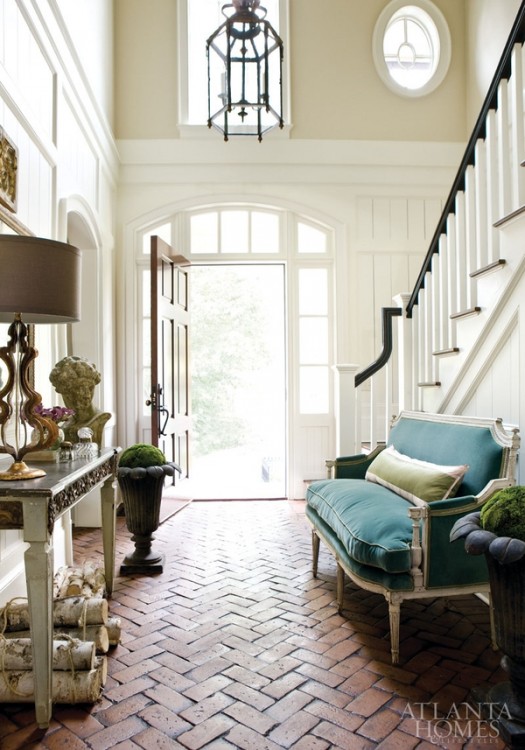 If your room looks too light and sweet, a few black accents make the room feel more grounded, more grown up.  It also covers up a multitude of orangey wood furniture!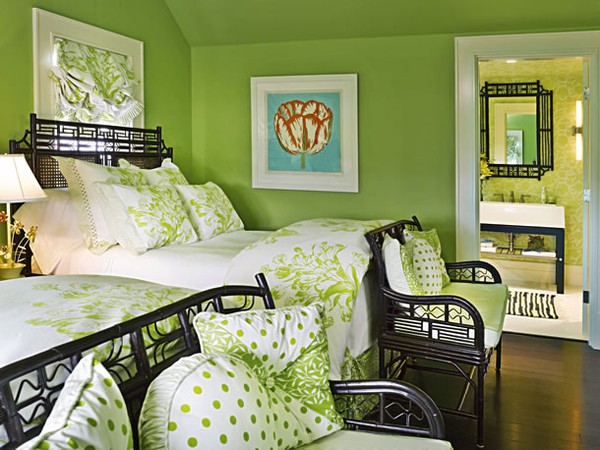 via Pinterest 
Have you ever considered painting the backs of your bookcase black?  Just see how great it looks: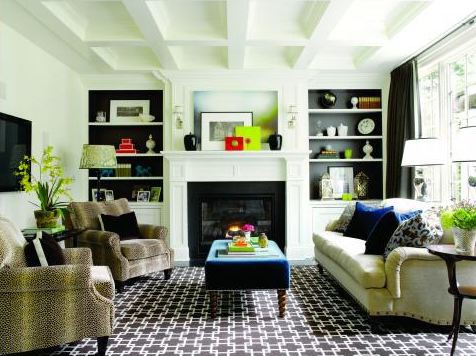 via Pinterest
Paint a dated light fixture black, and there may be no need to replace it after all!   Unite a photo grouping  (like I did in this post) with a simple can of black spray paint.  Paint a mismatched chair black, and now it seems to belong after all. Need I go on?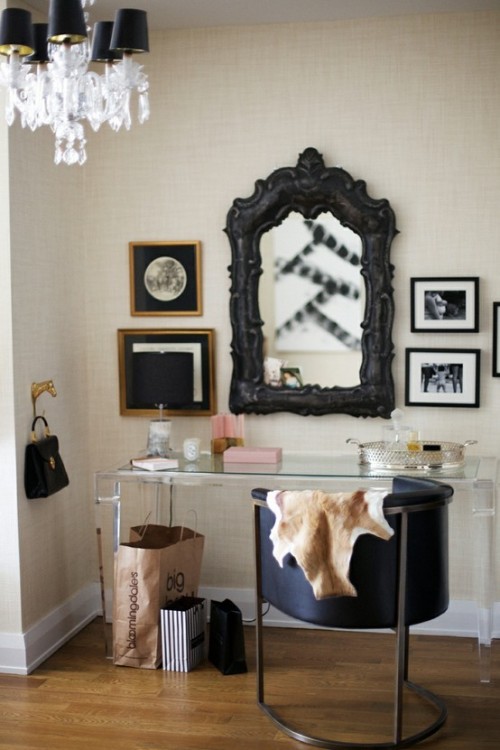 via Pinterest
Of course, I also love it on interior doors (see this post) and even on window trim (interior or exterior).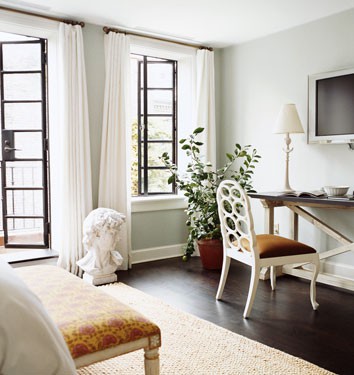 via Pinterest 
Come follow me on Pinterest to see what other things I want to paint black!  What would you paint black?