It seems like everyone is jumping of the gray bandwagon.  Are you considering updating your home with gray walls?  You may just need to think again . . .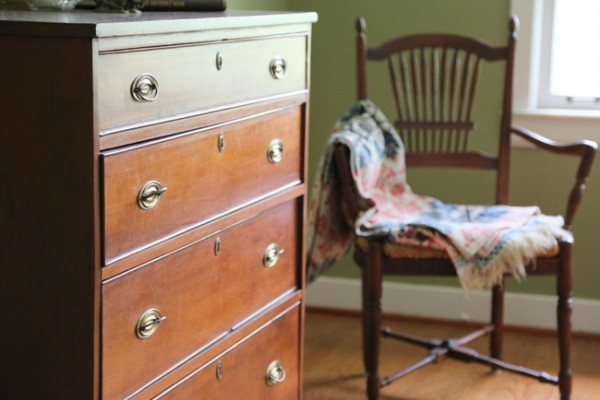 Although gray may be the right choice for you, here's an example of where it just didn't work! My lovely client had lived in her older home for many years and wondered if it was time for an update.  She decided to paint several of her rooms gray, as she had seen that trending neutral all over design magazines and blogs.  Unfortunately, she was NOT happy with the results.  That's when she called me in for help.  Here is the "before" of one of her bedrooms: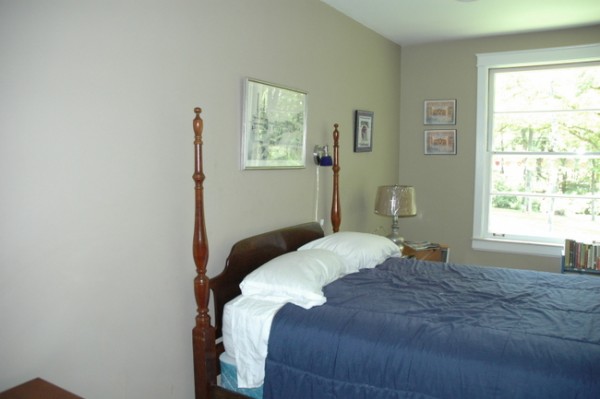 before 
This is the bedroom of her adult son, who is away at college and will probably only return for weekend visits in the future. My client painted a "current" gray neutral on the walls of her older home with antique furniture, and the whole thing fell flat.  I suggested a COLOR that would make the antique furnishings and classic architecture SING.  And, of course, I had to rearrange her furniture and art . . .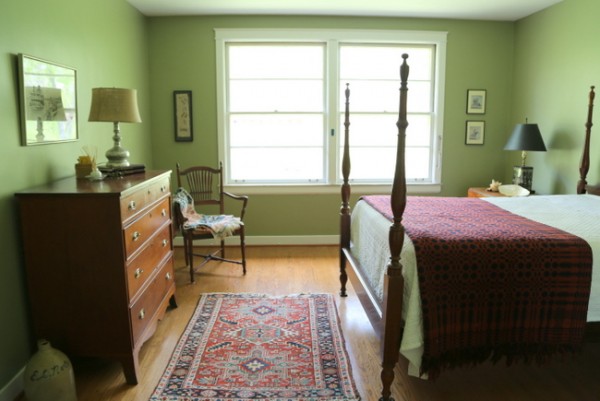 after 
Here's the "before" from another vantage point: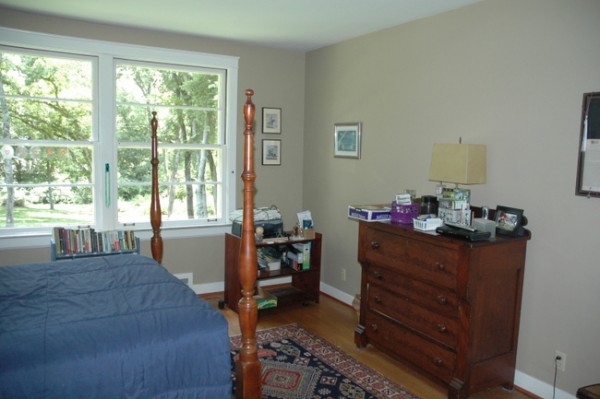 before
The bed linens were in the wash, which is why there are no pillows in the "after!" Yes, the walls are vivid, but can you see how the color makes the wood tones come alive?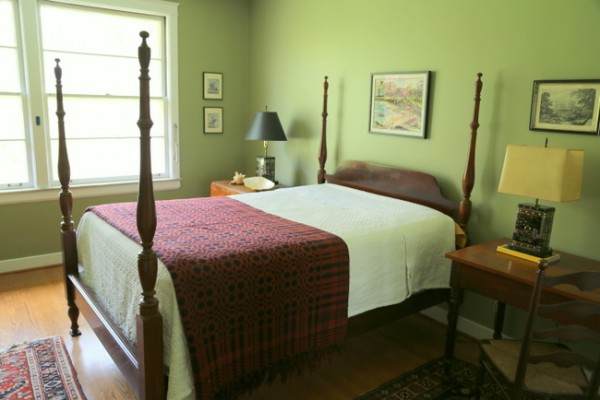 after
Here is the bedroom of my client's college-age daughter that she attempted to "update" with a gray paint color on the walls: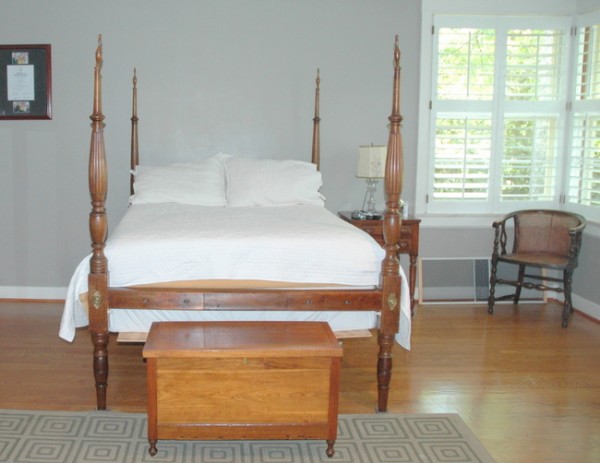 before
Once again, the gray does NOTHING for the antique wood furniture.  I chose a different color that I knew would revitalize the entire room.  Let's see if you agree: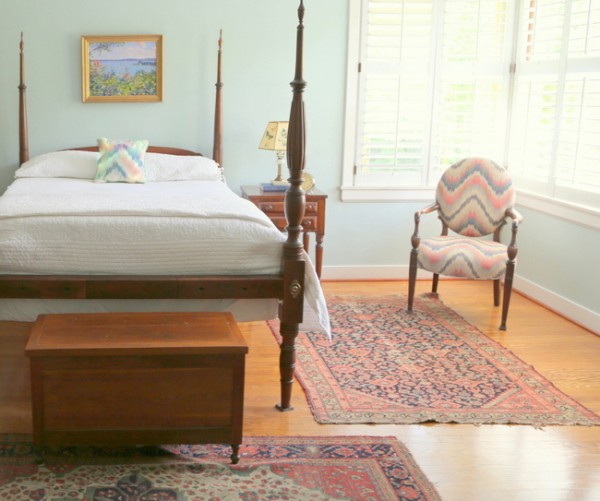 after
So let's move into the den, where the homeowner had painted another version of gray to update her space.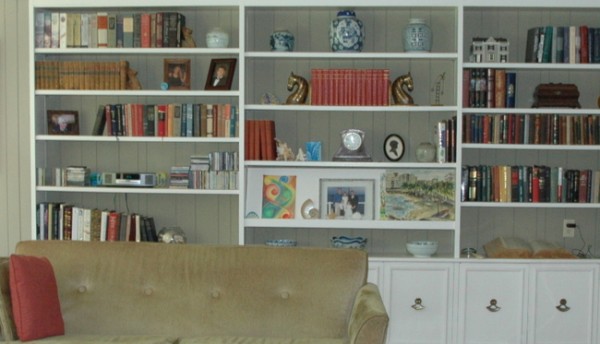 before
It just wasn't working on so many levels.  But never fear – The Decorologist is here!  This is the new look, along with some pretty cool bookcase staging, if I do say so myself: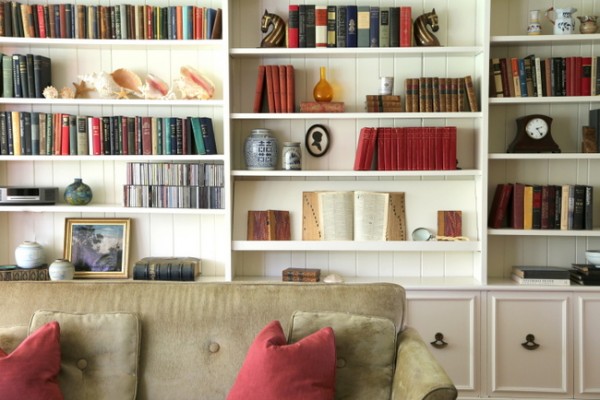 bookcase after
Color changes everything – for good or for bad.  No new furniture or accessories were purchased in these examples – just using what my client already owned (although I must be honest, we scoured some closets to find some things).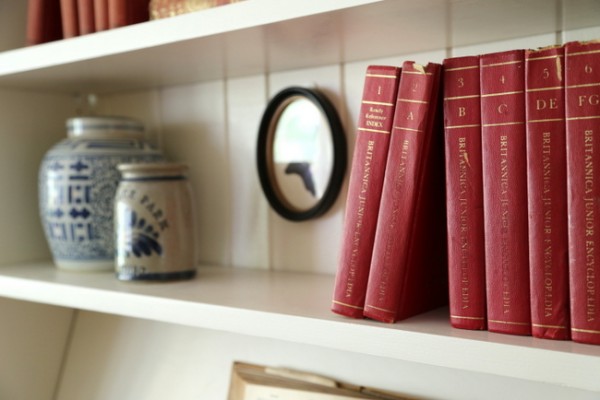 styled bookcase
The lesson here?  If you have an older home or antique and traditional furnishings, you may need to think twice about going gray . . .  Do you agree, or no?