I've been working with a lovely client from Memphis who recently moved to Nashville with her new husband.  Her husband brought a very large sectional made up of five pieces to their marriage.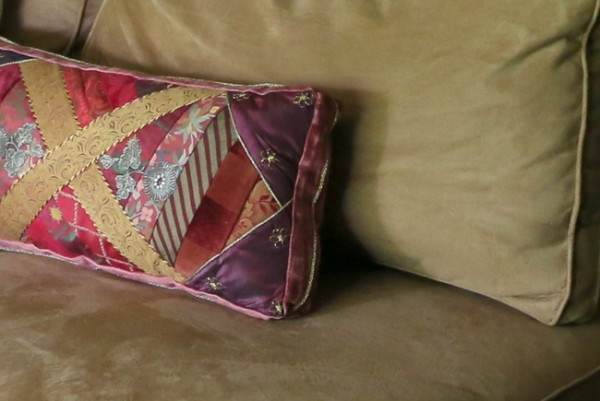 It's hard to break up with a sectional – because they can't be beat for seating throngs of friends, and they are usually quite expensive.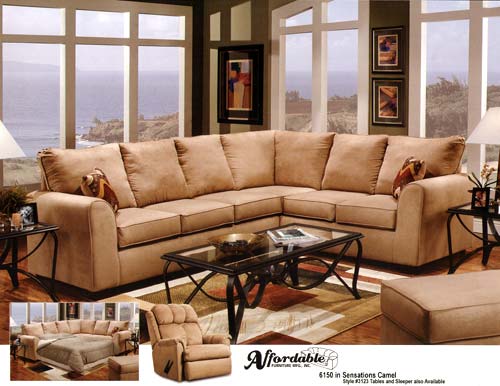 a typical sectional sofa
In the couple's new home, there is not a large enough space to fit the entire sectional.  And if you can't break up with your sectional, maybe you can break it up.  In pieces, I mean.  This room was formerly an office for the former owner.  My client wanted to make this space into a dramatic, sexy den to watch movies and spent romantic evenings.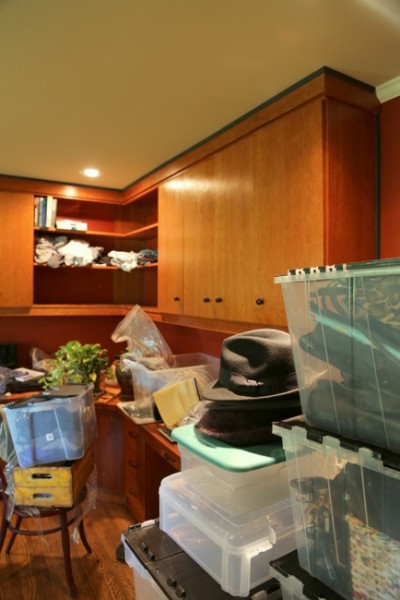 den before
The cabinets were removed.  My client wanted dark gray walls, which I wasn't sure would be ideal with the camel sectional sofa pieces we were going to try to use in there.  When she pulled out this dramatic wall hanging that she wanted to use in the room, a light bulb went off in my head.  I don't usually decorate by theme, but I suggested we go a little bit "Casbah."  She was totally into it.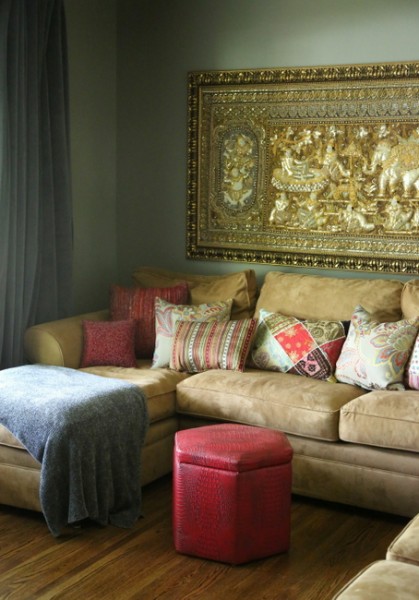 Rock the Casbah after
Dark velvet drapes, tons of patterned pillows, and a vintage genie lamp were added to the space after we figured out the perfect configuration of the sectional.  Here's another before from the entry of the room: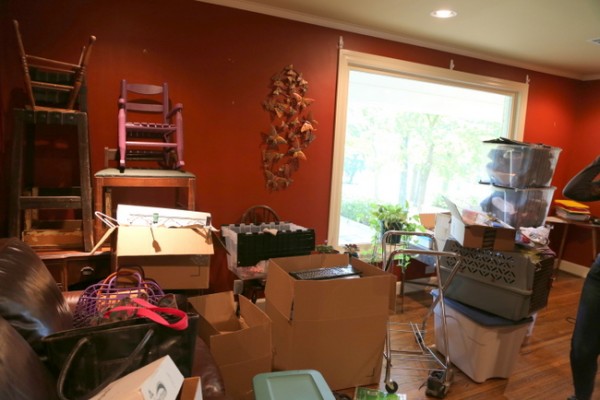 before
All the pillows take the sectional sofa from man cave to love cave.  We fit together pieces on the back wall to form a sofa with a chaise, while we used an armless segment to make a "slipper" sofa on the wall to the right.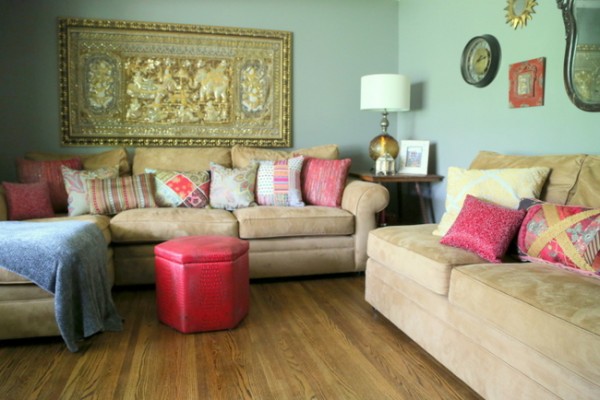 breaking up a sectional sofa
There will be a large flat-screen mounted on the wall opposite the longest sofa, so hubby is happy for that reason.  He's also happy because they didn't have to replace the large and costly sectional sofa (although we did remove two pieces from the beast).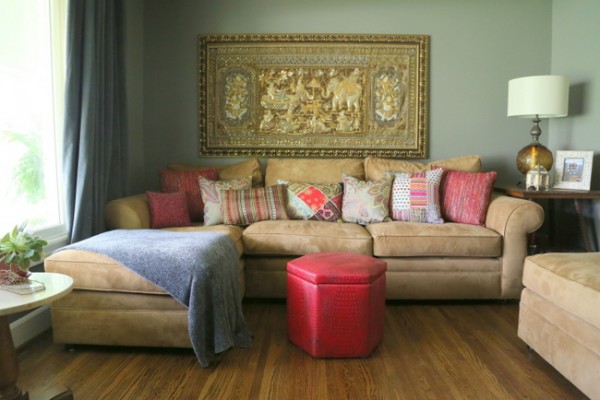 a cozy love nest for the newlyweds
Only paint, drapes, and throw pillows were purchased for this room makeover.  Score another one for using what you've got and creating an entirely different look!