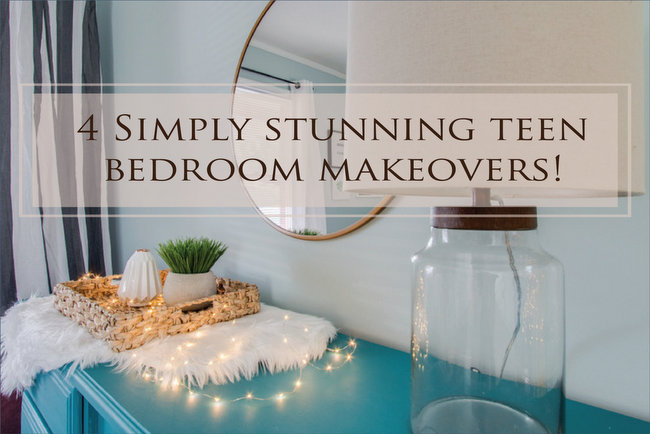 Monday is a great day for makeovers, and you are about to see some absolutely stunning teen bedroom makeovers! My last several posts have been about the Meaningful Makeovers project by the Greater Nashville RESA Chapter of home stagers, and today you get to see the big reveal of the second of two houses our group made over for the Tennessee Baptist Children's Homes.
Although I typically start with the "befores," I'm going to start with the "afters" of these amazing rooms and their respective designers. First up, this very unique and creative teen bedroom: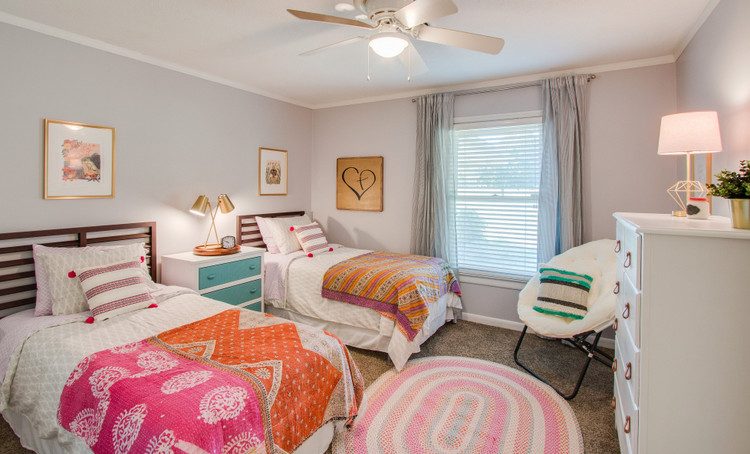 Starting with our backdrop of Sherwin-Williams Unique Gray 6260, the RESA home stagers crafted an atypical color scheme that resulted in a one-of-a-kind bedroom design.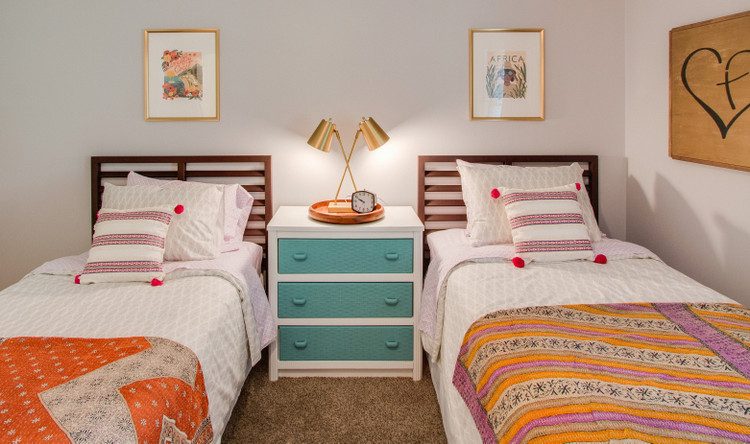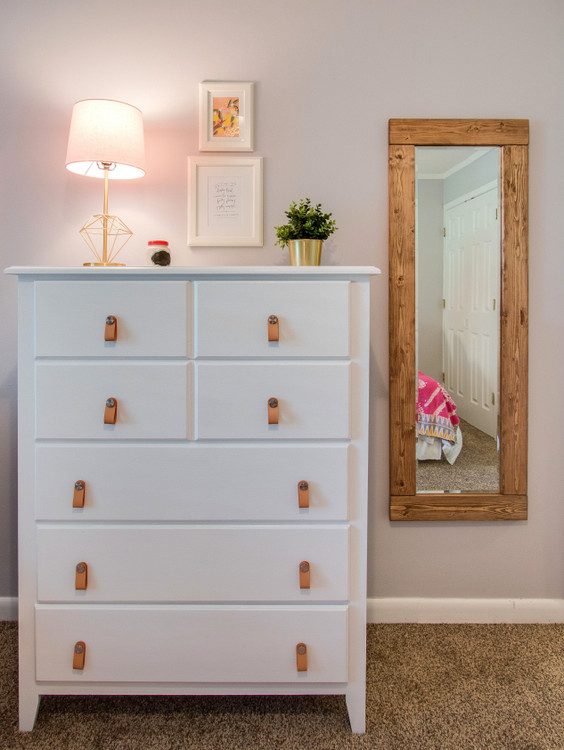 This brilliant room was designed by Angela Myers of Angela Myers Home, LLC, and Leigh Ann Portale of Stage South.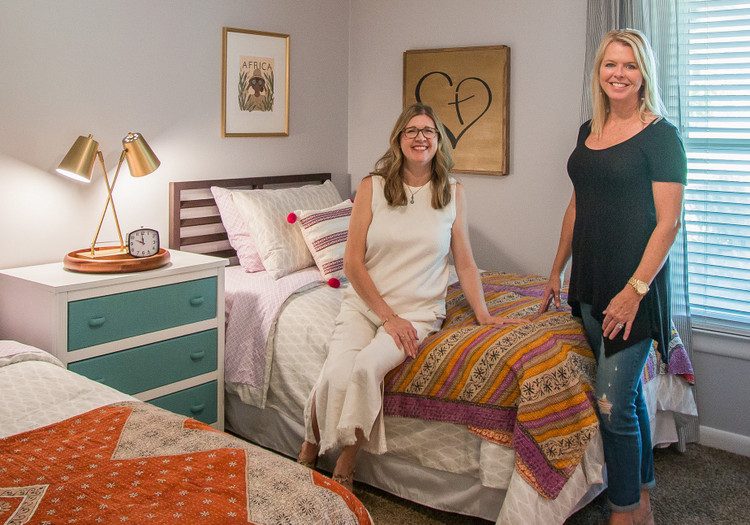 And NOW
for the "before" of their room – you'll hardly believe it!
They were able to use the existing beds and small dresser, but WHAT A DIFFERENCE!!!!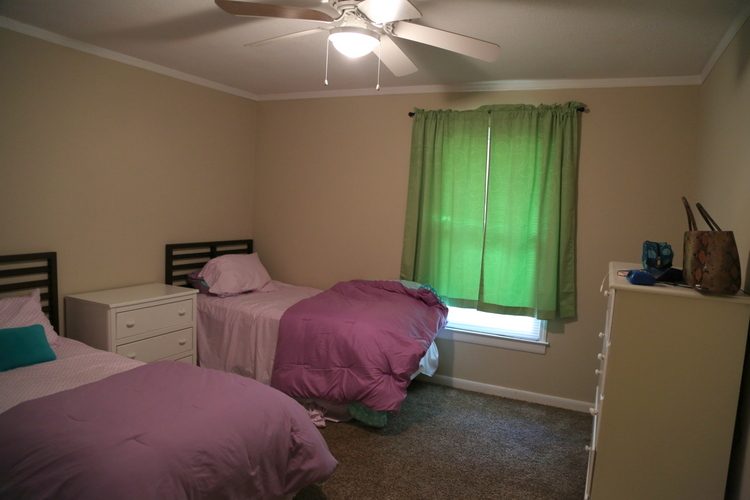 before
The next two rooms were designed by a dynamo duo of RESA home stagers. The first started with a backdrop of Sherwin-Williams Frostwork 0059, the prettiest mint green you've ever seen!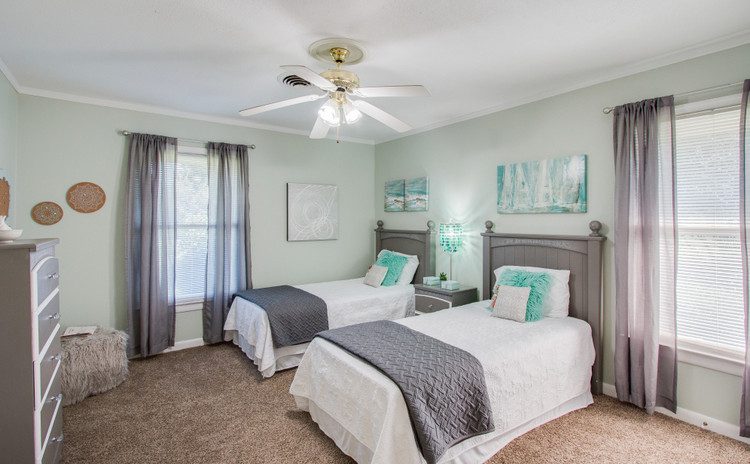 This redesigned room is such a fresh departure from the dreary "before" that you see here: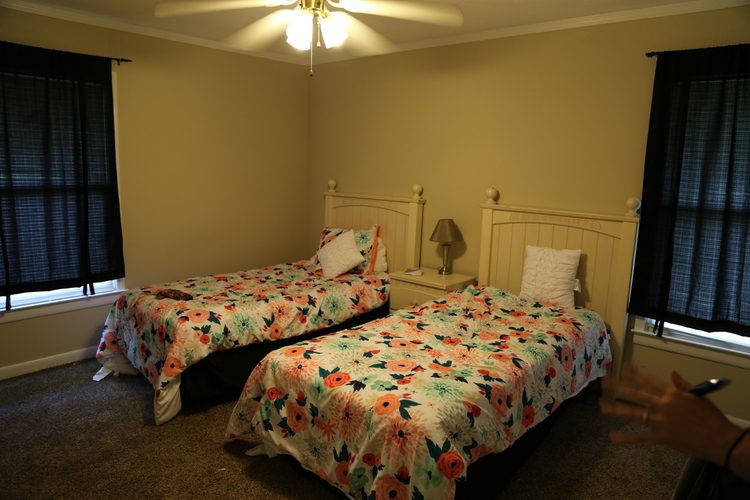 And if you think for a moment you can't transform a dated bathroom without ripping out all the existing tile,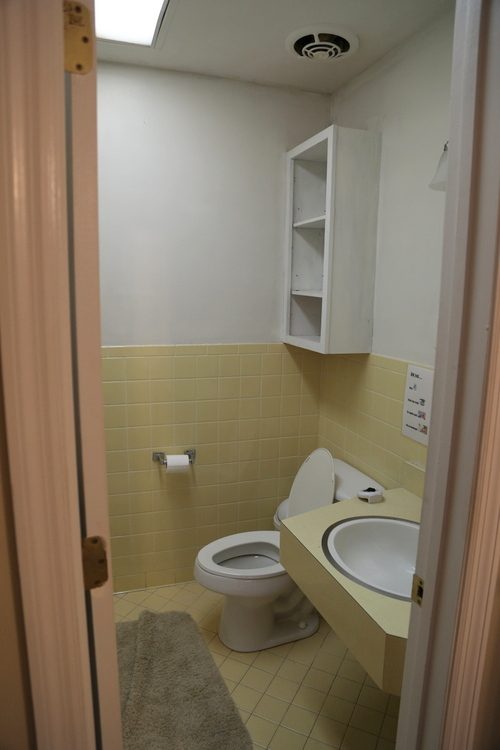 before
look what these ladies did in this adjoining bathroom!!! I'm loving this: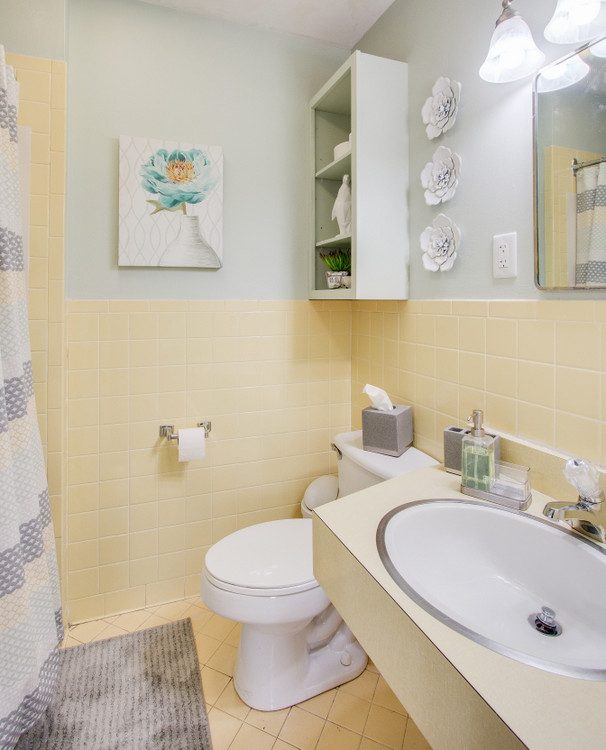 Here's the second of their two bedrooms, painted in Sherwin-Williams Malted Milk 6057.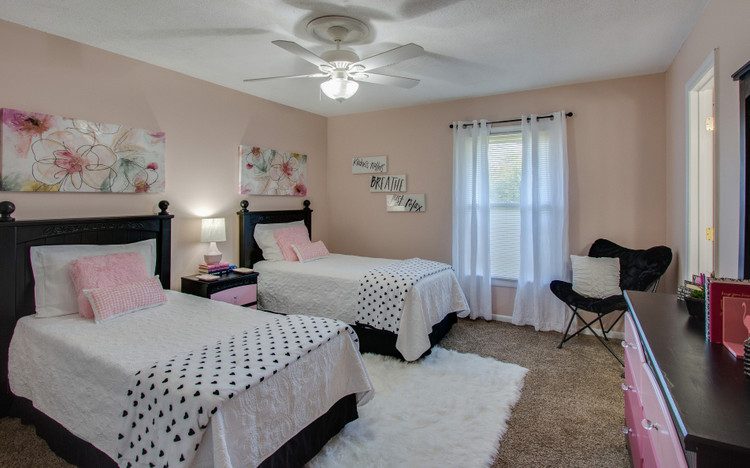 Don't you love the ombre effect they applied on the original dresser?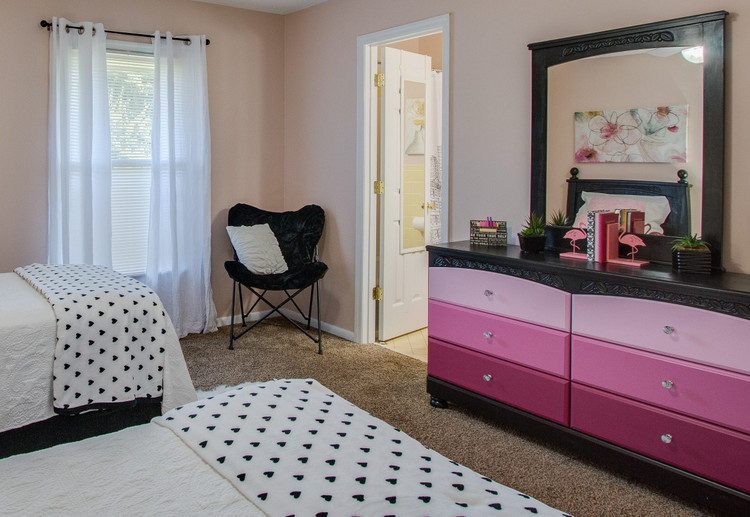 Here's the uninspired "before" of the teen bedroom: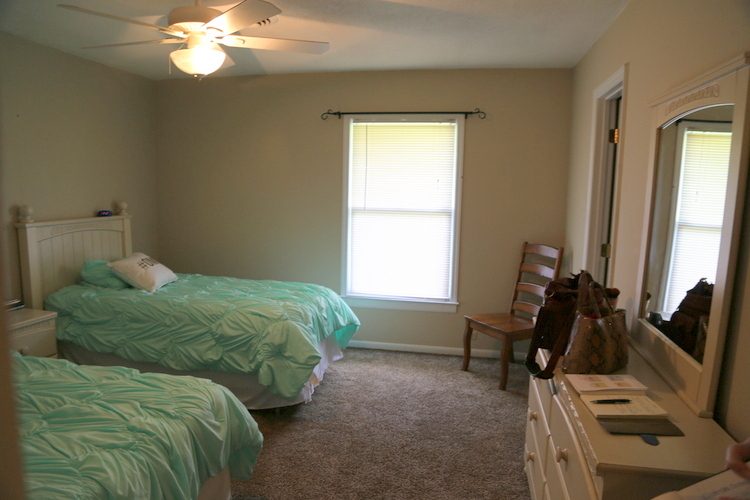 before
If you have colorful vintage tile in your bathroom, NEVER  pair it with beige walls! Here's the "before" of the adjoining bathroom: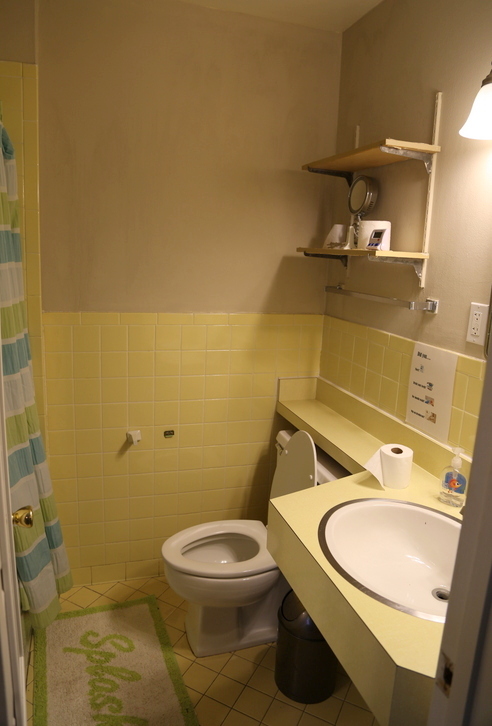 before
I am in utter and total love with the transformation here! The pink and yellow are delightful together, don't you agree?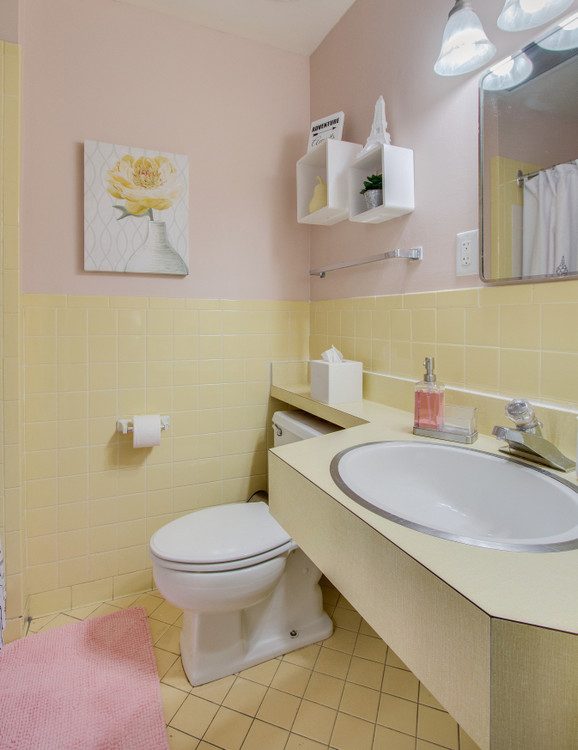 These two teen bedrooms and adjoining bathrooms were designed by Kim Pearse of Center Hill Staging and Molly Hendricks of Music City Home Staging: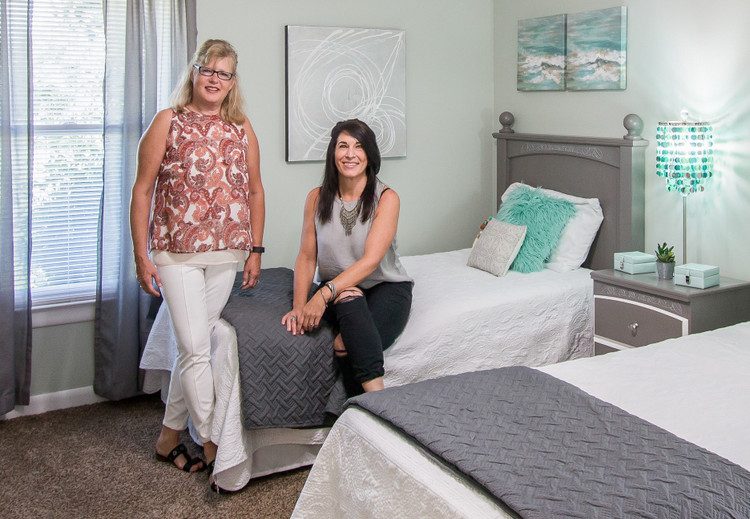 Last but not least is this sophisticated teen bedroom that any girl would love: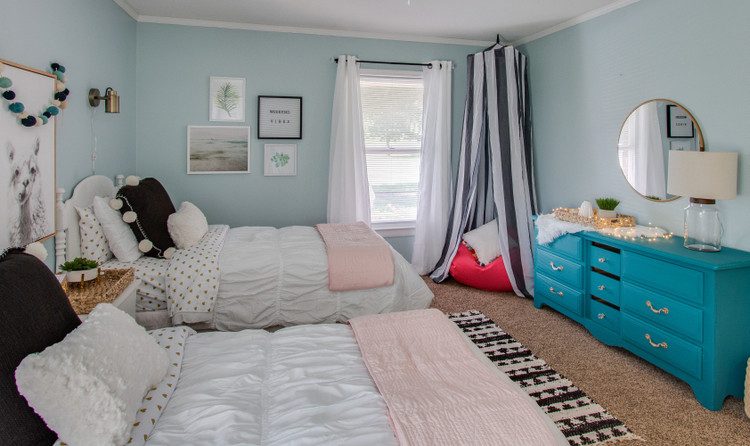 It started off quite plain, as the "before" will attest: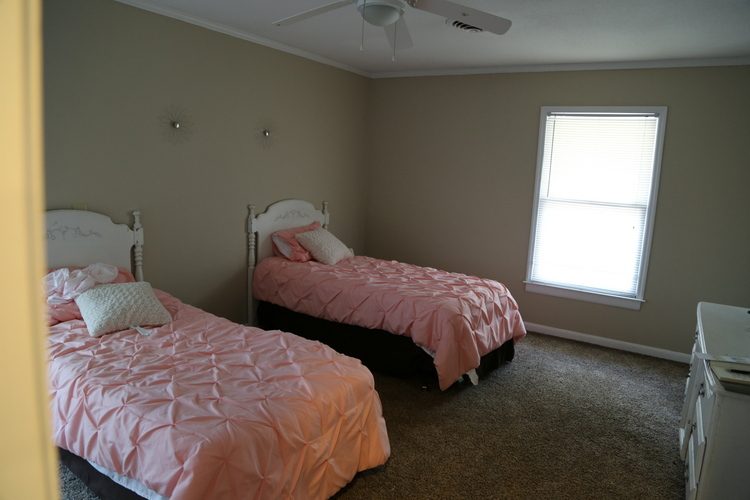 With a backdrop of Sherwin-Williams Tradewind 6218, this room's designer added fun styling and unforgettable touches for a high-end effect.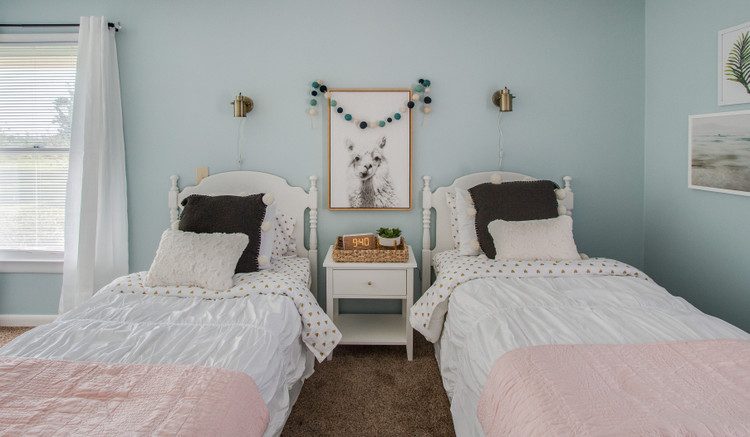 This isn't Amanda Carlson's (of Amanda Carlson Interiors) first rodeo – she designed the boy's bedroom in this spring's House for Hope Designer Showhouse.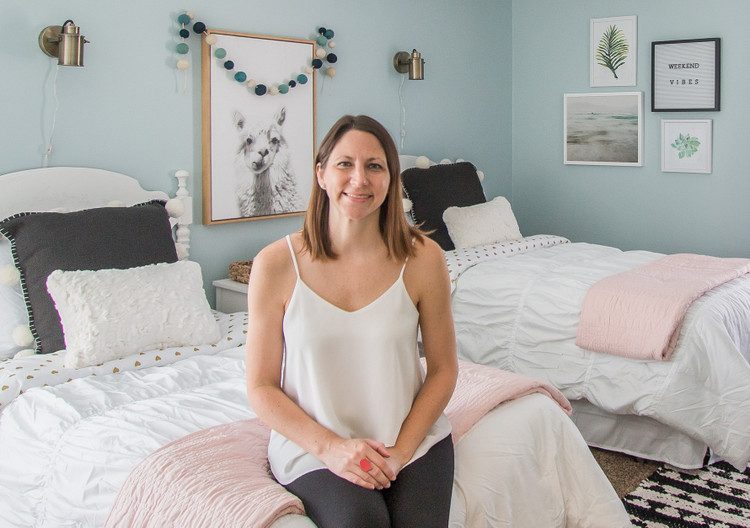 I gotta say, I'm LOVING the alpaca art!
The girls living in this home were over the moon about their new bedrooms, which made all the hard work more than worth it. Thank you to our sponsors, including Sherwin-Williams, Clarcor Filter Foundation, Ferguson's Lighting of Lebanon, and Nashville Painting Solutions.
If you missed the makeover of the other home, you can check it out here and here.
If you need QUALITY home staging in the Greater Nashville area, look no farther than the Greater Nashville RESA Chapter on Facebook!