As promised, I'm sharing another before and after from the Nashville home featured Monday.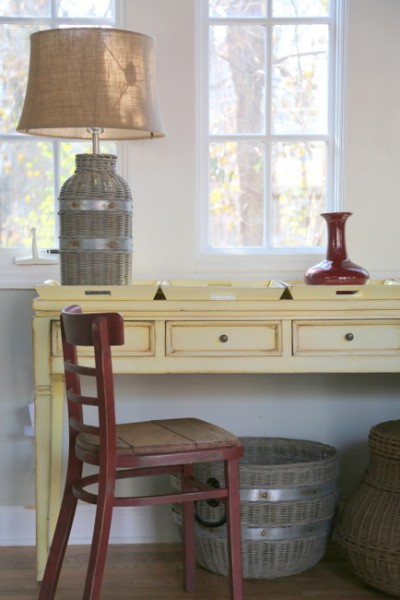 The Decorologist
If you remember, the homeowners have a collection of folk art and primitives.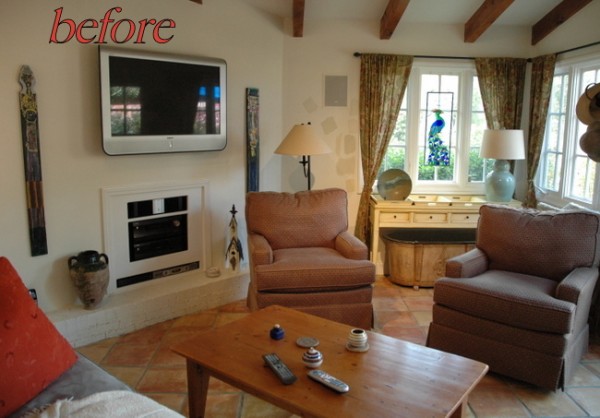 before
They are professionals living in a trendy historic area near downtown, and they wanted to take the design of their spaces up a notch.  And that's exactly what we did!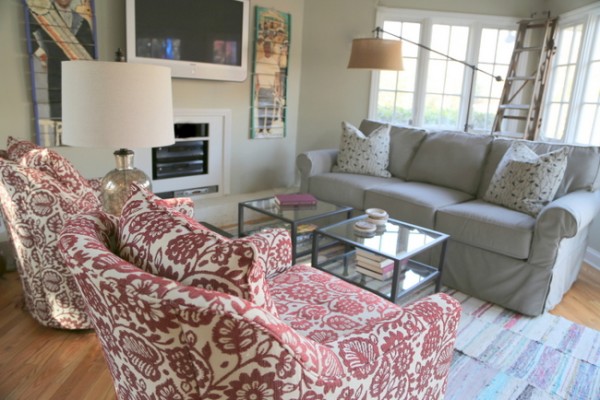 after
Aren't the wood beams fabulous?  What a great architectural detail in this room.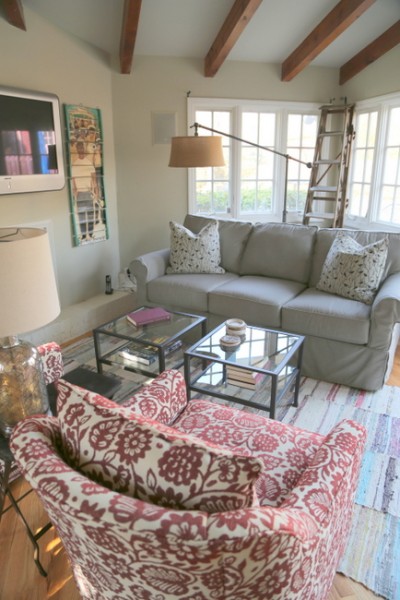 after
Before, this den was white with terra cotta tile floors.  While the architecture was interesting, the resulting effect was a bit cold.  You can see the paint they had sampled prior to my arrival!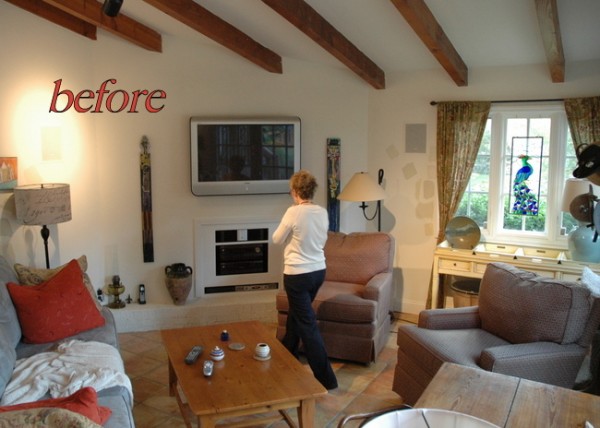 before
While the before version of this room leaned a bit country in style, the after version looks  fresh and arty.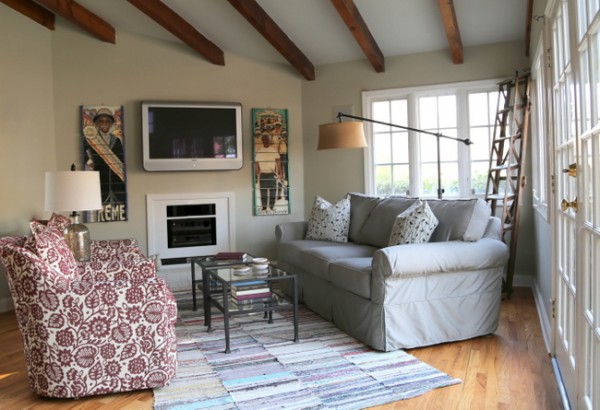 after
Which is perfect – because for this couple, art is what it's all about.  The new paint color and wood floors warm up the space, and the new conversational area makes for an inviting space to hang out with friends and watch movies.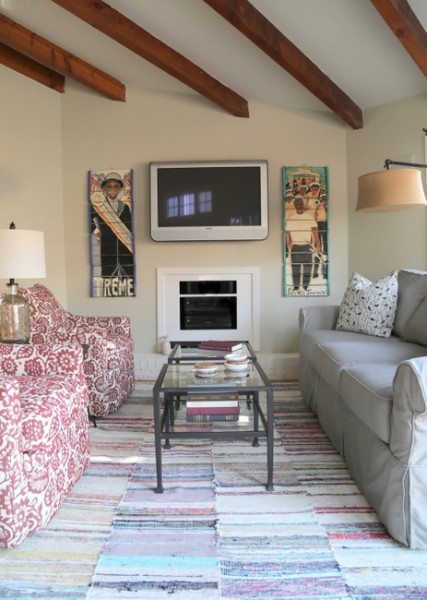 after
I love helping clients decorate with their collections, especially when they are as interesting and fun as the ones in this home!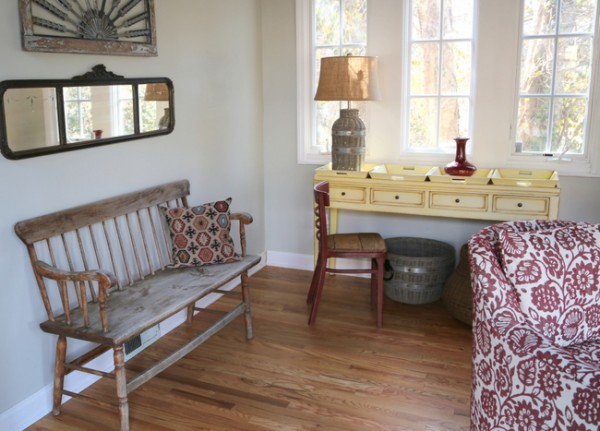 after
Now – I'm going to try to hit a few estate sales today to see what treasures I might find for myself. Have a great weekend!