Have you noticed all the great prices on rugs lately that are available online only?  I have ordered four myself over the last year and have been happy with them all – for the most part. One of them had a good-sized flaw, but after waiting months as it was back-ordered, I decided I was ok with it – it was such a great deal, and I certainly didn't want to wait another three months.  Two of the four were slightly different in coloration than I expected – one was lighter blue than it appeared online and one had a beige background when I thought it would be white.  In spite of these things, the rugs were beautiful and I could not complain because the prices were GREAT.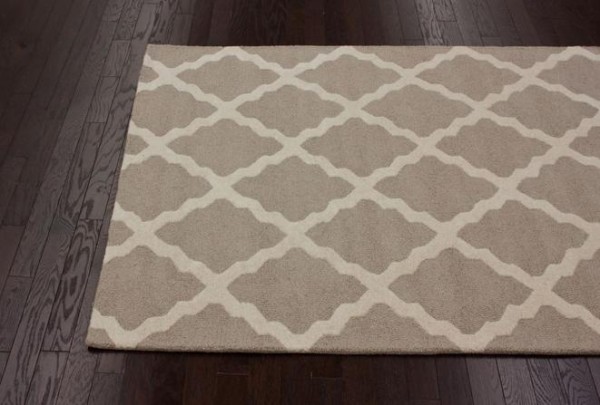 Until now.  Remember the two lovely rugs we chose for Allison's Home Makeover?  Both of them were delivered this week, and both are quite different from what we expected.  The yellow and cream rug from Rugs USA we chose for the living room?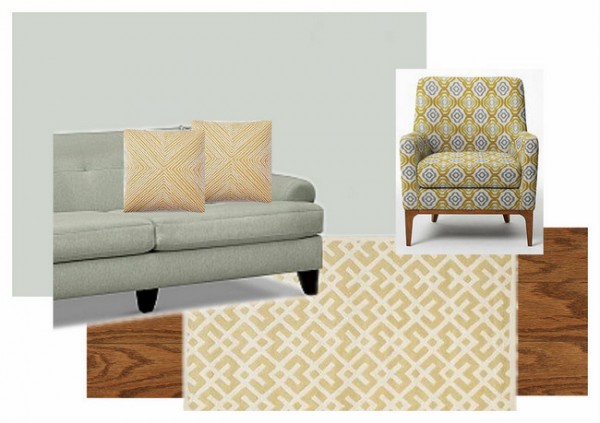 It turned out to be more of a lemon-lime green.  And that perfectly-perfect blue entry rug from Joss and Main?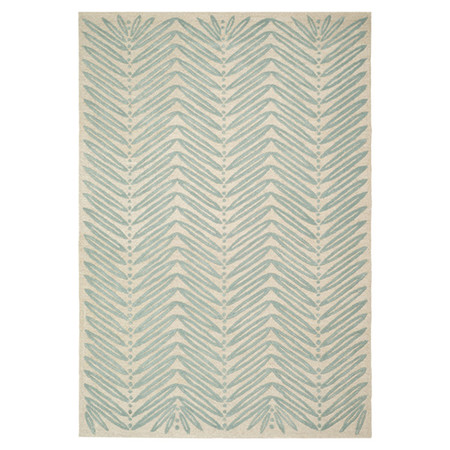 The off-white background ended up being a dark khaki: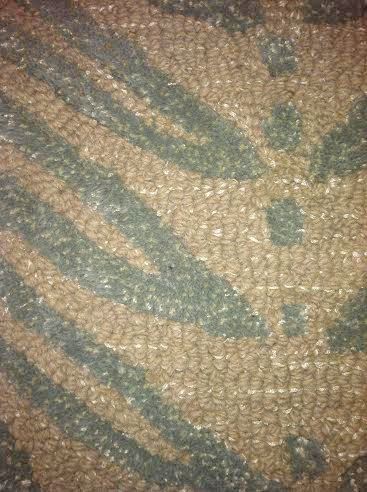 Did I mention that items from Joss & Main are non-refundable?  To their credit, when Allison sent them a photo of the entry rug, they agreed that it looked substantially different than represented and are refunding her money.  As for the rug from Rugs USA, we are going to attempt to exchange it for this one that we also liked: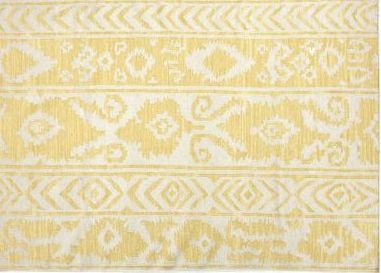 Let's just hope this one turns out yellow and not lime green.  We still have to find a replacement for the entry rug.  Moral of the story?  If you can't get rug sample swatches, you really can't be sure what you'll get when ordering online.  It's risky business – but that's the price you pay when you're trying to get the lowest price.  What's been your experience with rugs purchased online?