You may be noticing lots of sales and clearances for outdoor furnishings this time of year, or at least you should be.  When I saw this end-of-the-season outdoor furniture sale from Ballard Designs, I knew I had to share these great pieces at great prices that can be used INDOORS just as well as outdoors.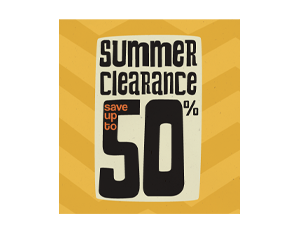 Ballard Designs is one of my favorite online furniture retailers.  Great style, quality, and prices make them a great value overall.  This chair and ottoman is weather- and stain-resistant, which means it'll hold up great with young children and pets indoors!  And you can't beat the price: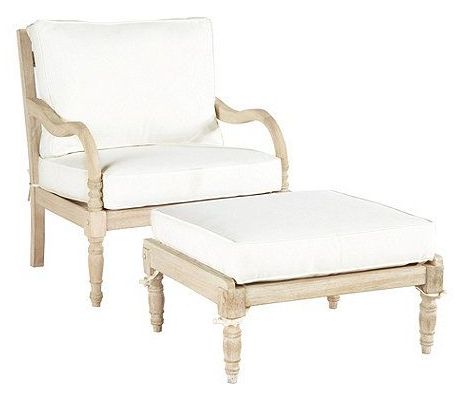 Ballard Design Ceylon Whitewash Lounge Chair and Ottoman – $369 for both, plus an extra 15% off
You already know that garden seats or stools are the perfect spot for setting a drink or book beside a favorite reading  chair in any room (right?).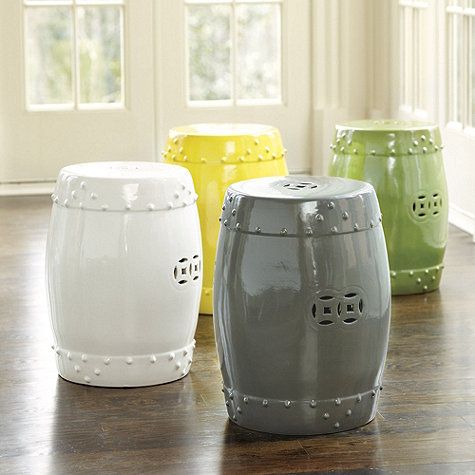 This whitewashed table would look just as great in a dining room than it would on a covered porch, and check out the price!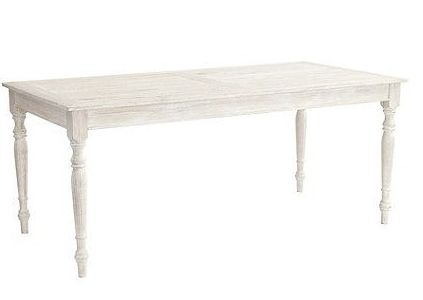 This 3-piece rattan set would be great in an entry or used as a sofa table, where you can easily pull out those cute benches when you need extra seating.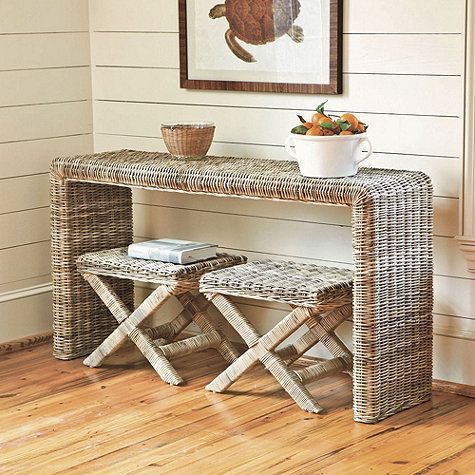 I love this round end table, and it's a real steal if you ask me.  Maybe you need a pair?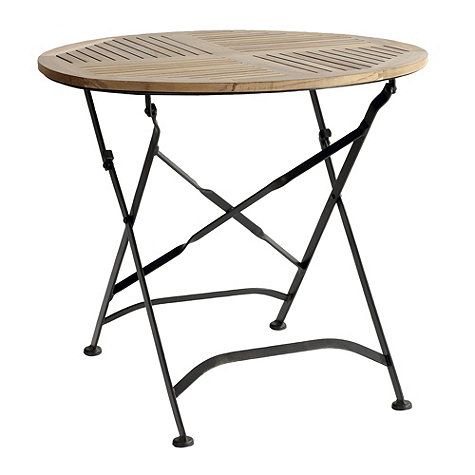 A pair of these outdoor pieces could look amazing in your living room.  They call it a baker's rack, but let's call it a bookcase!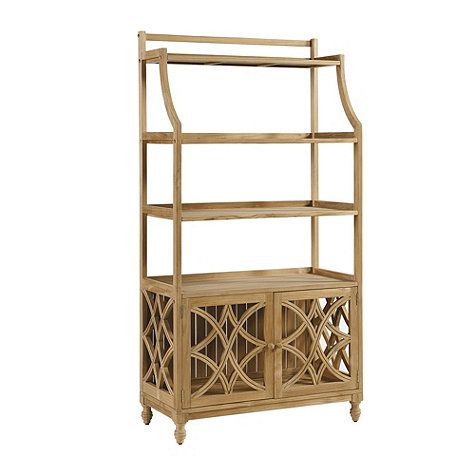 Ceylon Teak Baker's Rack for $489
Hey, there's nothing in this for me – but quantities are limited, so click on the links and order quickly if you are interested.  And keep your eyes open for end of the season sales like these and start thinking about the possible flexibility of so-called "outdoor" furniture pieces.
If you'd like to learn how to choose just the right paint colors for your space, check out my Color Workshop Video, which includes my Top 12 Benjamin Moore on-trend neutrals!