| | |
| --- | --- |
| Most of you know I have a weakness for chandeliers.  Here's an over-the-top crystal ship chandelier that makes my mouth water!  This room has an overall Scandanavian feel, which I'm always drawn to.   So I thought I'd look around and see how this particular chandelier might look in another room. | |
This one is in a funkier setting, maybe it's an entryway?  Lots of stuff going on here.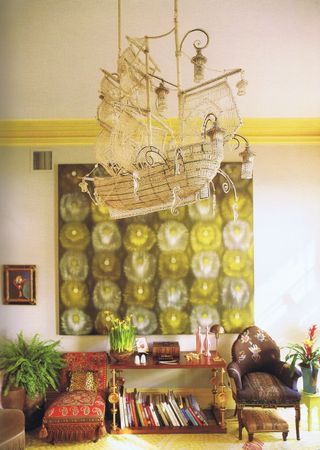 | | |
| --- | --- |
| Another really light and white room.  Looks beachy but glamorous.  I can almost feel the ocean breeze . . .   Anyway, this chandelier is by Beach Dwelling and costs a whopping $2900.  Ouch. | |
The one on the left below floats over a fab living room, if you ask me.  Love the burnt orange chair and the turquoise draperies.  And you know I love vintage oil portraits!  That Nanette has got a lot of confidence.  Katie's room is good, too.  That entry looks like the same color as my living room.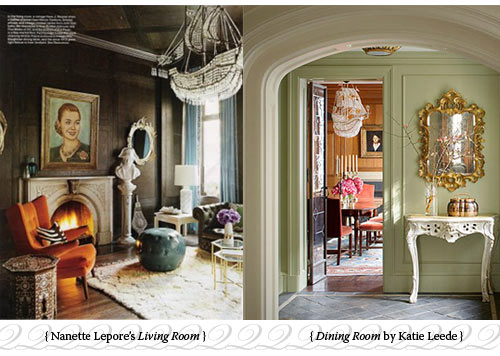 So, are you thinking this is just a recent trend?  The one below recently sold on 1st Dibs is from the 1950's.  Wish I knew how much it went for.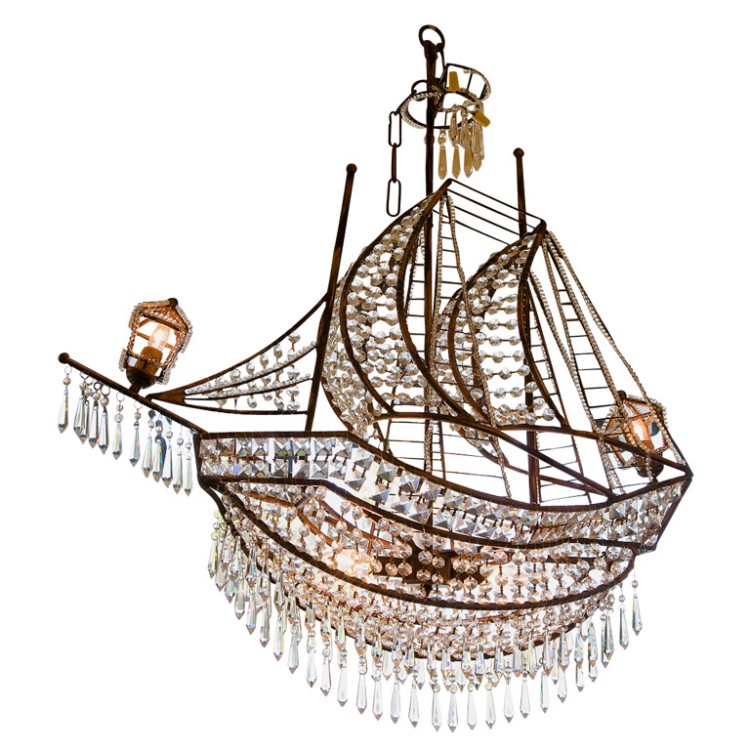 Ok, this one's more reasonable.  From Z Gallerie, for $799.00.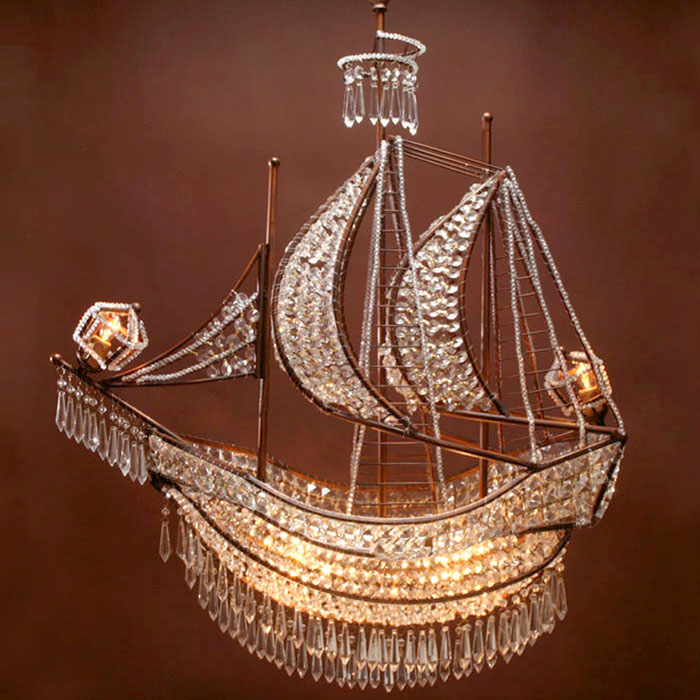 My home is completely full of chandeliers (current count is 15).  So, which one of my clients can I talk into hanging one of these babies in their place?  Hmmmm . . . . .
.
Share this Post