| | |
| --- | --- |
| Let's think outside the bookcase.   I've found some really interesting ideas for bookcases.  There are many ways to display books and create makeshift bookcases. | |
You can stack things to make a bookcase, you know.  Crates, boxes, even benches and tables.  Check out this crafty bookcase from Better Homes and Gardens.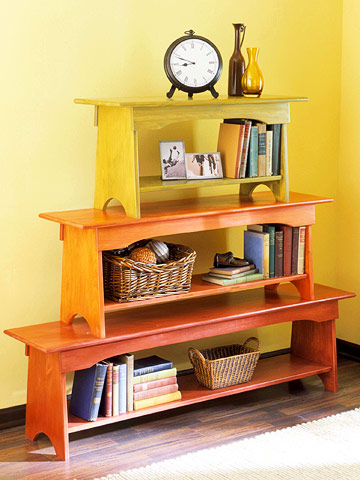 How about this bizarro but oddly cool resuse of old furniture by designer Isabel Quiroga?  I don't love the bottom part so much, but the upper part is very interesting.  You could definitely stack different shapes and sizes of console tables and unite the look with a common paint color.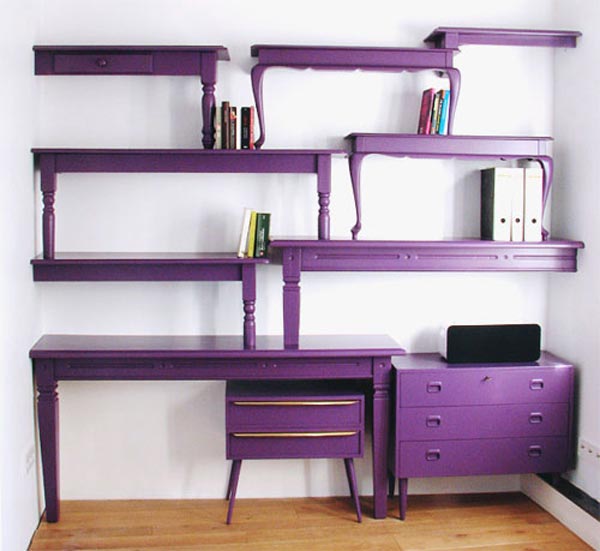 | | |
| --- | --- |
| | This idea is out of Country Living.  Take an old dresser and pull out the drawers. |
A little paint, a few screws, a little leftover wallpaper, and  . . . . .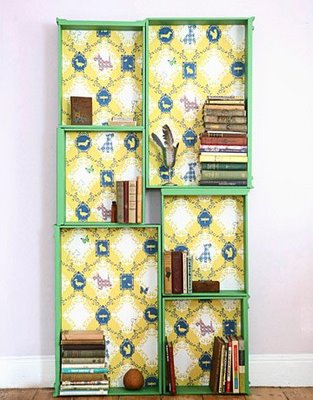 Now THAT'S a custom bookcase!
| | |
| --- | --- |
| What about looking at hutches and other kinds of furniture pieces with a new perspective?  Lots of things can hold books, even if the original intention was china or clothes storage. | |
Hey, you can even create a Scooby-Doo secret door by creating a faux bookcase on a closet or bathroom door like this fella did on Apartment Therapy.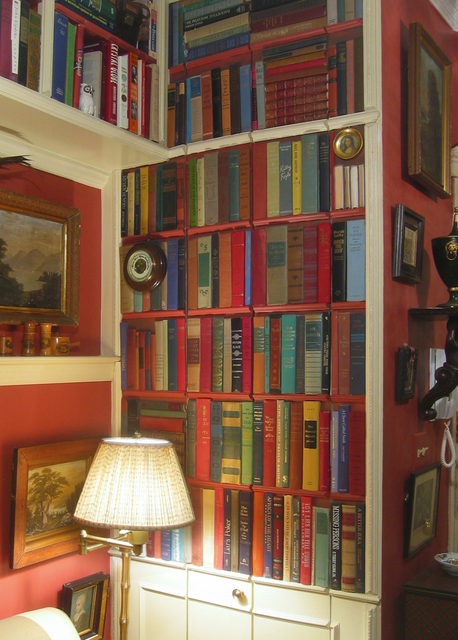 | | |
| --- | --- |
| These invisible bookshelves are very modern and work by using  an innovative concealed bracket.  When you mount the bracket to the wall, you slide the shelf between the back cover of one book, stack the rest on top to completely cover, and tah-dah – invisible bookshelf!  Magic is good. | |
| | |
| --- | --- |
| | You've got to see this hobbit-like creation called the Uroko bookcase by Point Architects.  Unbelievable.  Wonder if I could talk my hubby into attempting something like this in the girls' rooms? |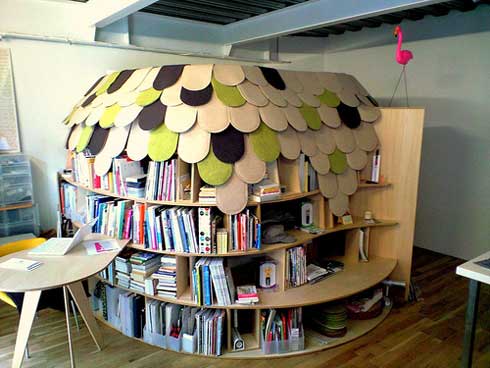 You could just stack your books up the side of a staircase.  Probably not the best idea if you have small children.  I can only imagine the mayhem that might ensue . . .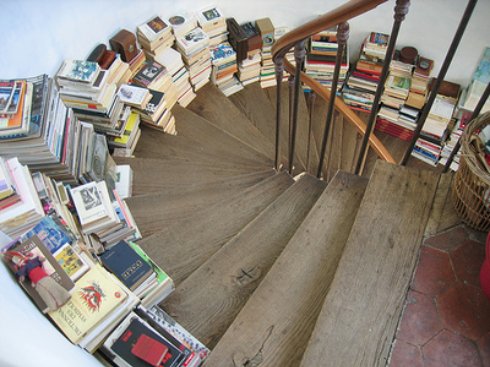 I saved the best for last.  Hank Moody is a writer for the HBO series, Californication.   He created this fantastical stack of books in his living room.  I can't get over this.  Really makes me want to create a version of this.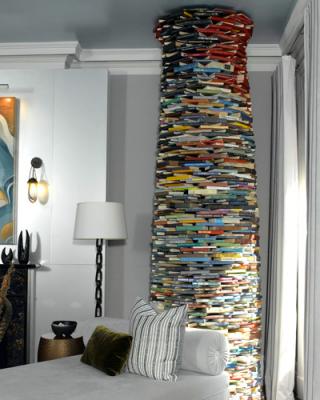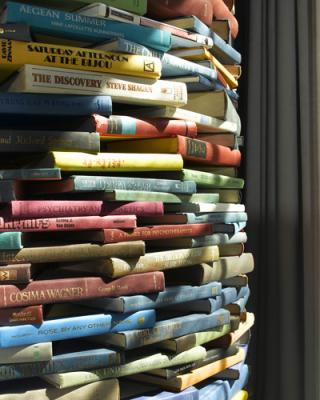 Now THAT'S magic.  Are you inspired?
.