One of my favorite things to use in decorating tabletops and ottomans is the humble tray.   It's great for corralling all kinds of pretties and collectables.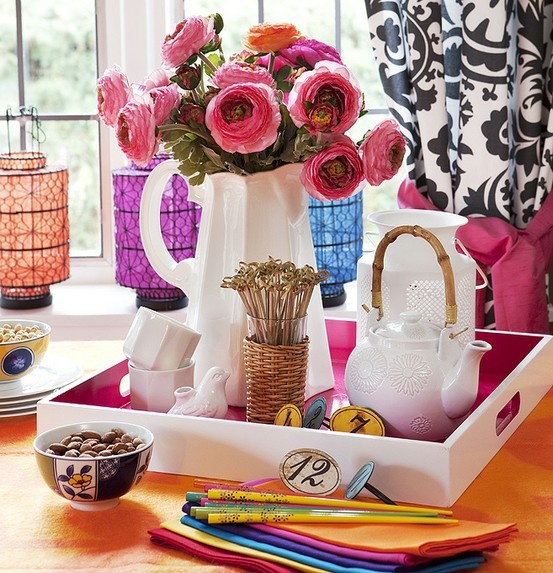 Trays are perfect for the popular upholstered ottoman –  it's not the end of the world if a glass or vase gets knocked over.  And it's the perfect base for a lovely vignette or display of books and accessories.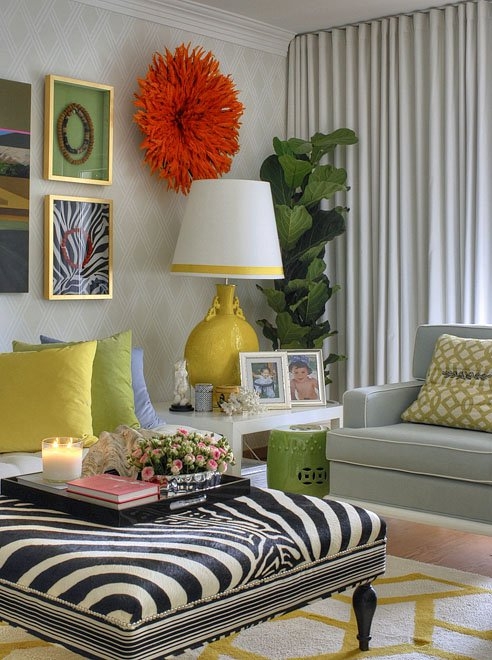 You can find all kinds of trays made of wood, plastic, ceramic.  Don't forget to check the kitchen section of your neighborhood superstore to find just the right tray for your living room.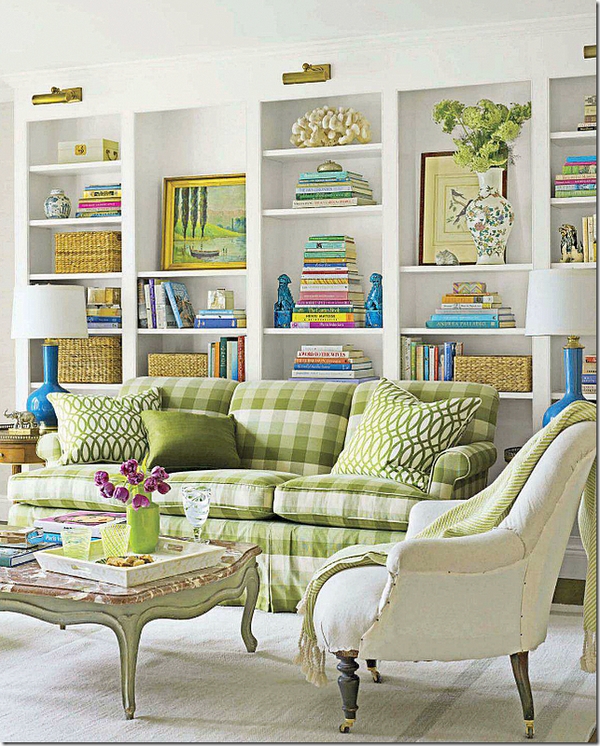 You know what the best thing is about using trays to corral your small items?  Grouping your accessories on a tray keeps things looking neater and less cluttered.  I LOVE how this vintage picture frame was repurposed as a tray on a dressing table – isn't this FABULOUS?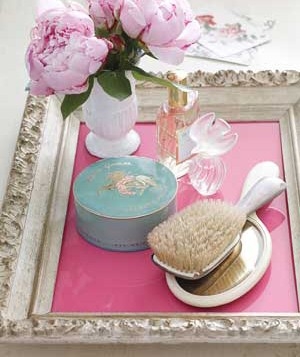 Hope you had a wonderful holiday weekend – are you ready to get back at it? 
Share this Post