| | |
| --- | --- |
| Who doesn't love candles?  They're calming, romantic, and natural.  And everyone looks better by candlelight!  Today I wanted to share some creative ideas for displaying candles during the Christmas season. | |
| | |
| --- | --- |
| | Fill your firebox with winter greens, galvanized buckets and paint cans, pinecones, and candles.  Then sprinkle on some faux snow.  Winter wonderland! |
Dress up candles with peppermint sticks, holly berries, and fern fronds.  Hang a mirror or silver tray behind a candle or two to reflect light.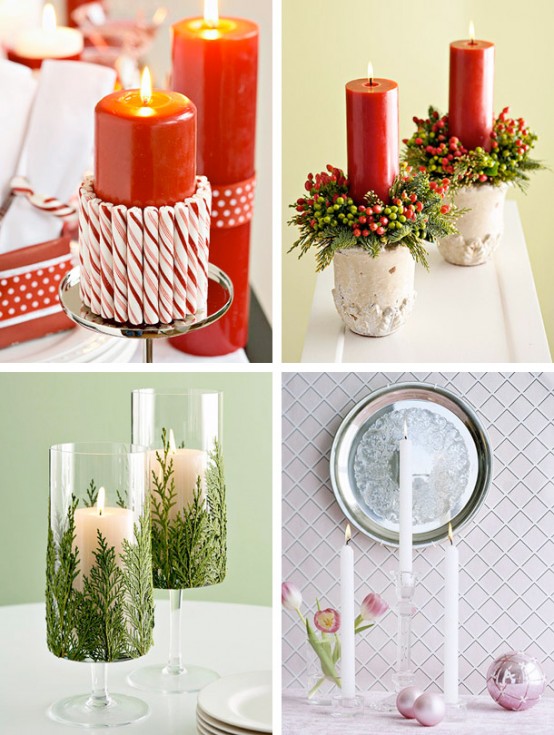 Candle vignettes can be created by nestling them in a wreath, surrounding them with nuts and berries, or floating them in a glass container with cranberries.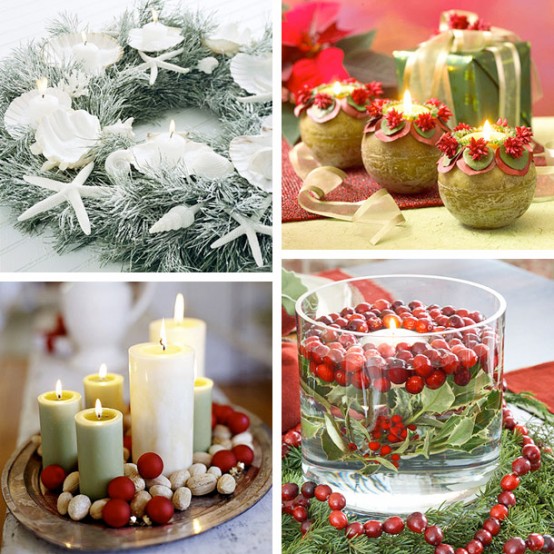 Silver and mercury glass are great reflectors of candlelight.    Candles that are shaped like pinecones or birch logs are naturally elegant.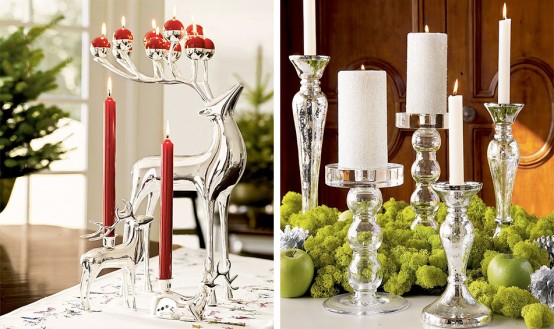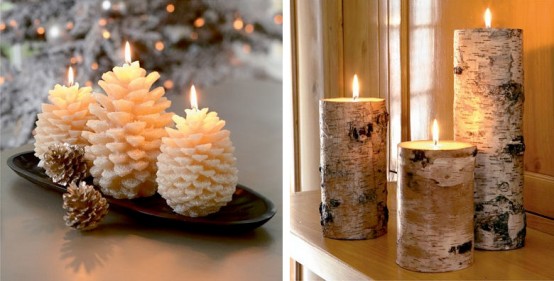 Make it a white Christmas by hanging tea lights, lining your wood stairs with candles in glass,  going heavy with the faux snow, and  clustering simple white votive candles on a silver tray.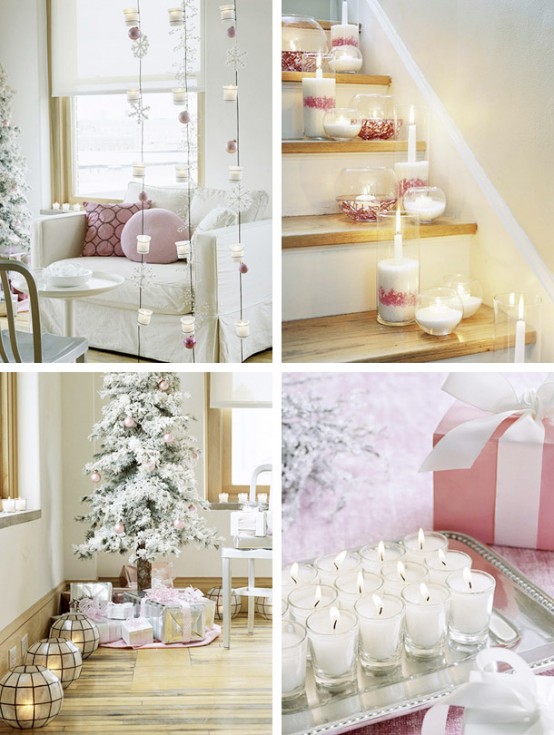 | | |
| --- | --- |
| | Nothing's simpler than clustering taper candles on a round silver tray.  In this case, the folks at Country Living actually hot-glued the candleholders to the tray to create a fairly permanent set.  What an impact this would make as a centerpiece on a tabletop! |
| | |
| --- | --- |
| I find lots of candles at yard sales and estate sales for next to nothing.  Most of the time, they've never even been used!   Before your Christmas gatherings this year, pull out the candles laying in the back of your drawers and enjoy a little creative candlelight. | |
.