Earlier this week, my friend Elizabeth took me antique shopping for my birthday. I bought this pair of vintage bookends for $11 for the shelves in my home office.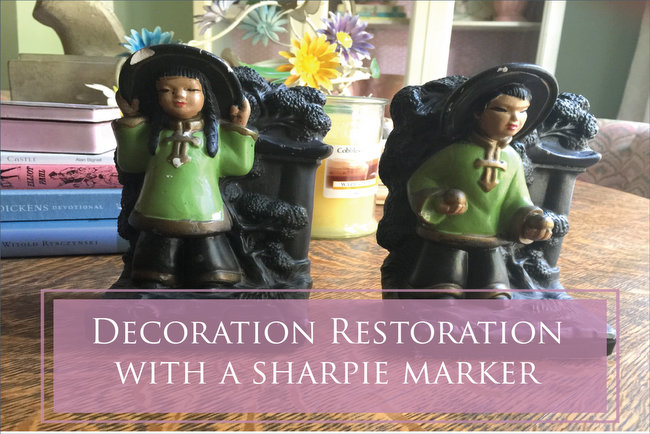 They were a great deal, partly because of the chipping of the surface of both bookends. The damage on the black areas stood out the most.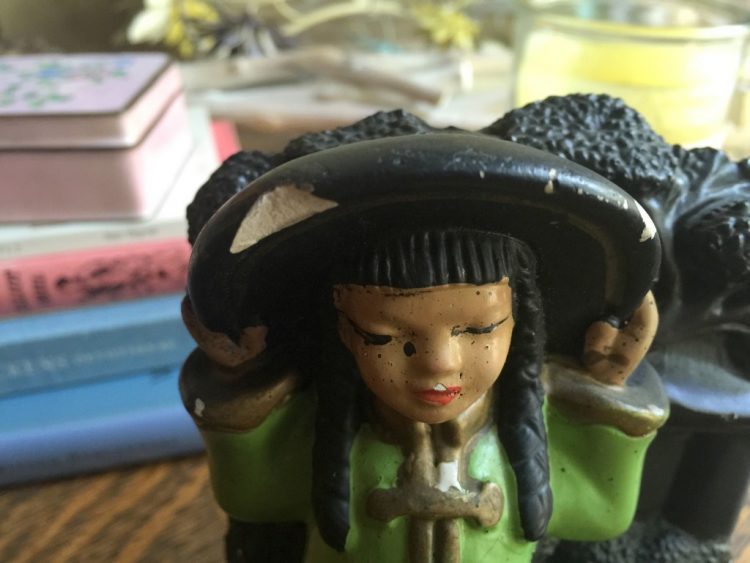 No problem. Did you know that a common Sharpie marker can quickly take care of damage done to black paint or almost any black surface?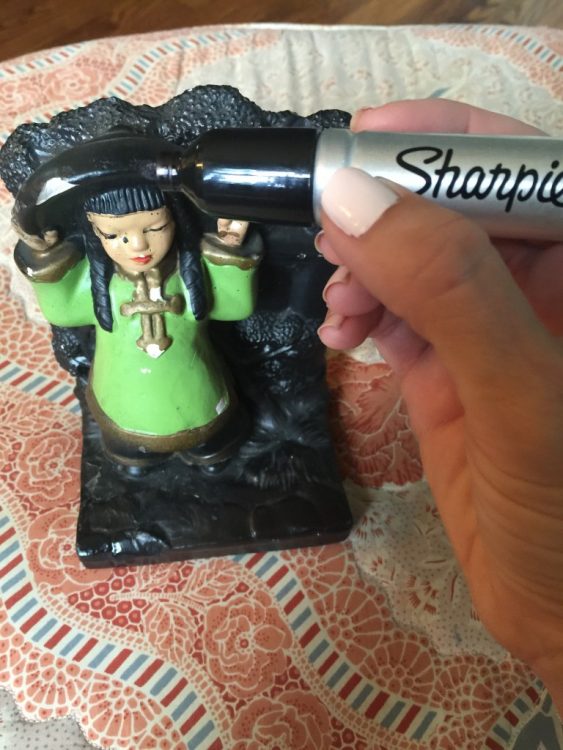 The bookends still show a few other signs of wear, but aging can add interest and dimension to a thing, don't you think? Wait – maybe these bookends are a metaphor. I did have a birthday this week, afterall!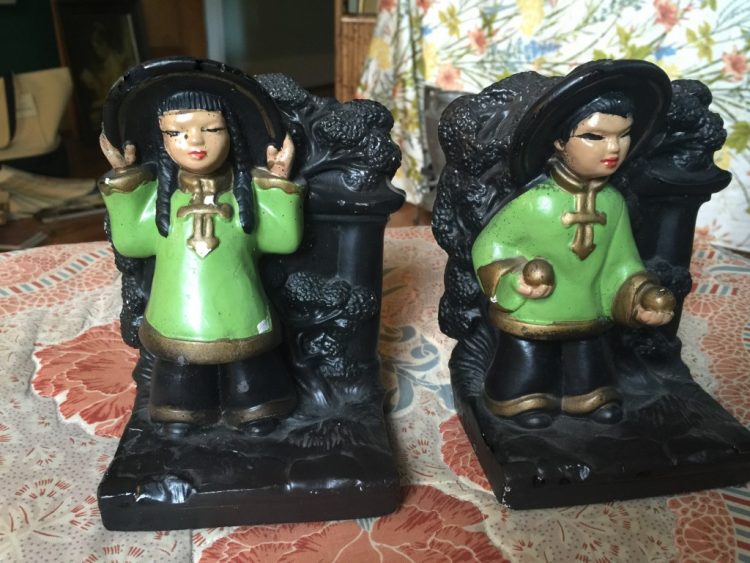 Anyway, here they are – my "new" vintage bookends look right at home against my Steamed Spinach wall: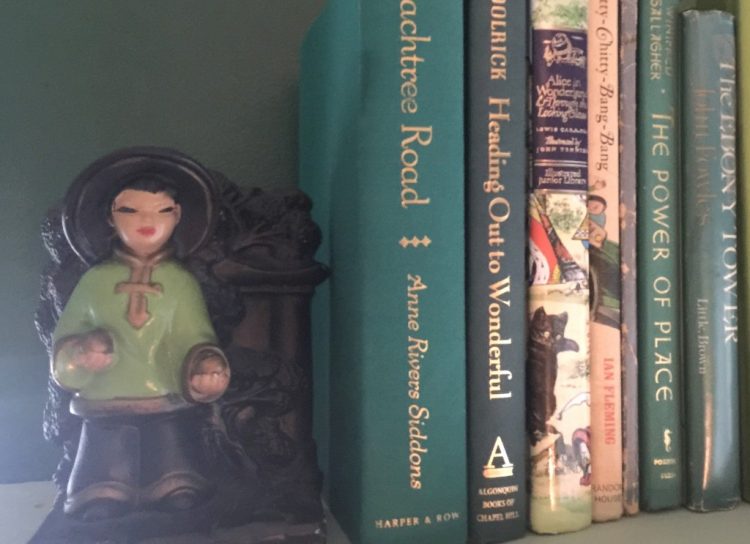 Thanks to my good ole Sharpie marker.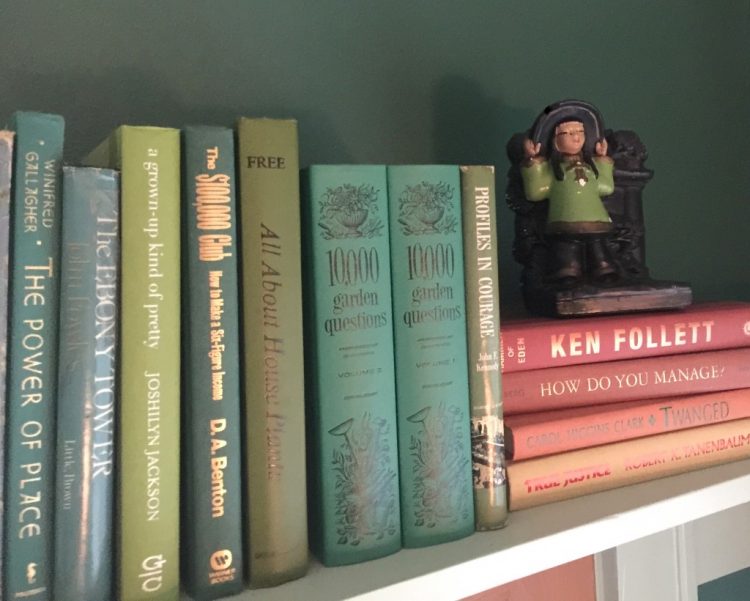 Speaking of vintage, I spent this beautiful Friday at the 5th annual Bella Vintage Marketplace in Franklin, TN. I met up with a group of local bloggers, including the lovely Lindsay Ferrier of Suburban Turmoil. Our daughters are friends and had a sleepover last night!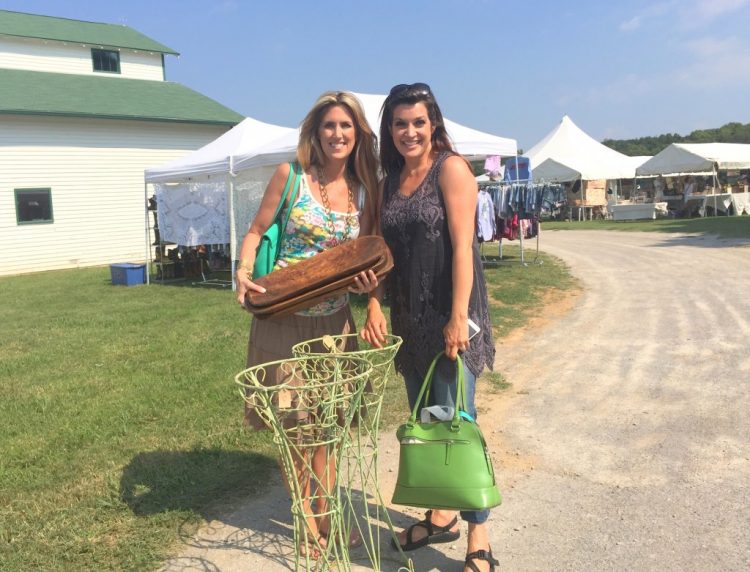 me and Lindsay Ferrier
I scored lots of beautiful finds at Bella. The sale continues on Saturday and Sunday, so make sure you make time to attend if you are in the area!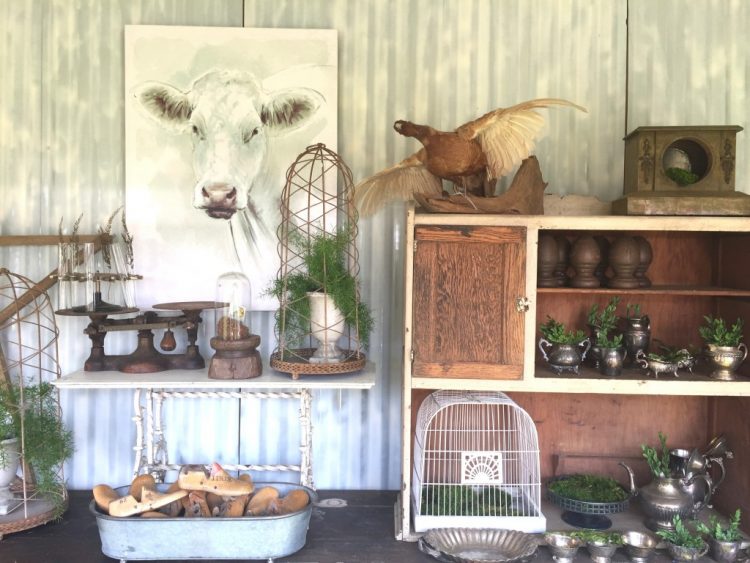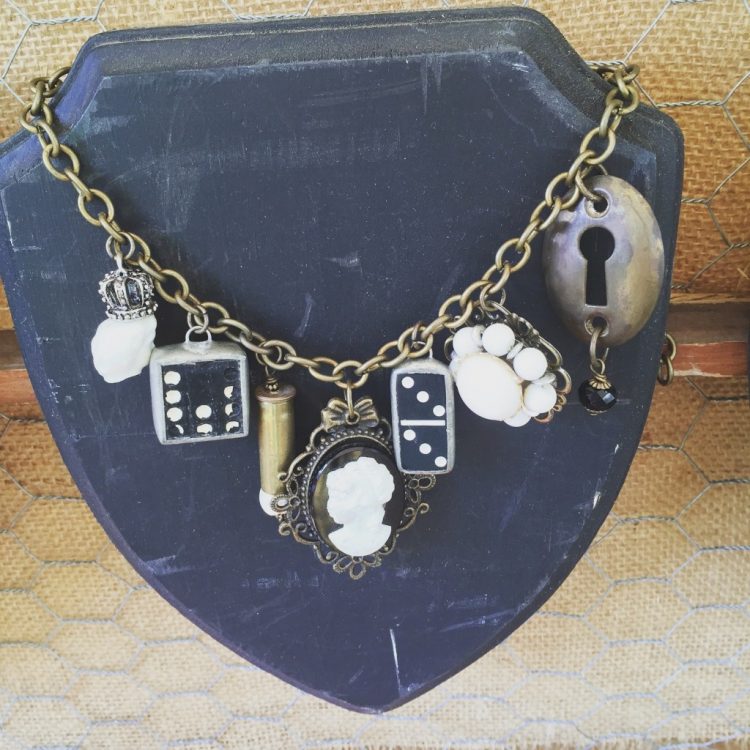 I caught up with Lucy Farmer of Lucy's Lockets inside the barn at Harlinsdale Farm where Bella is being held this year. I'm wearing one of the creations I bought from her at the Country Living Fair earlier this year. Lucy recently showed her design prowess on the HGTV series, Beach Flip, and she did an awesome job!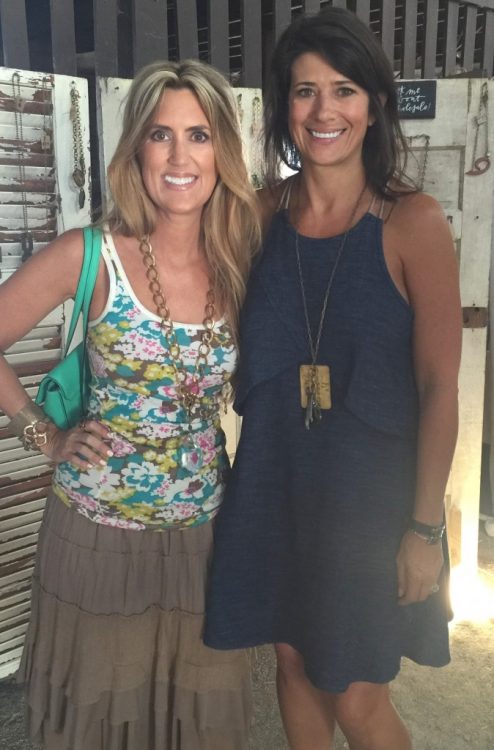 me and Lucy Farmer
It was a great day, and now I'm exhausted! I might even sleep late tomorrow morning. Have a great weekend!
Click below to register for our September course – it's right around the corner!