Laura has been working for me for several summers – taking care of my kids, running errands, providing staging assistance, and even cooking meals for my family.  We consider her our "Summer Angel."
Well, our Summer Angel is walking down the aisle with the man of her dreams next month, and last weekend I hosted a wedding shower for her at our home.  I thought you might like to see some of the photos of the tablescape and one of my favorite recipes.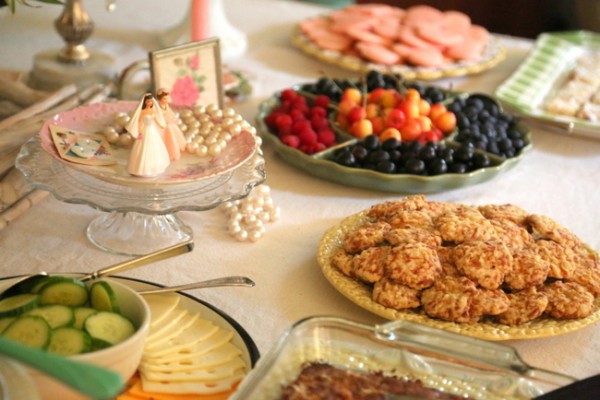 Several ladies from our church helped me with food – you all know that's not my forte. But I must say:  I can set a very cute table!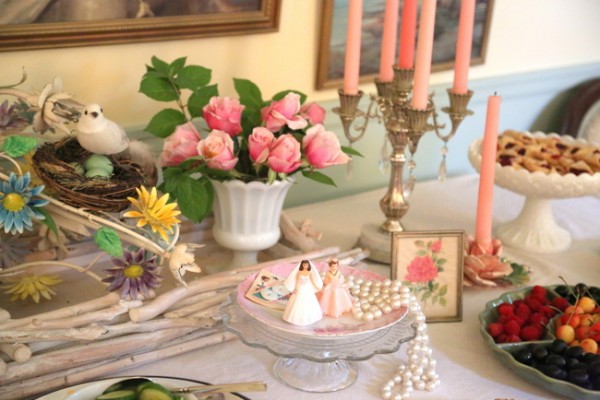 I've hosted a few dozen showers in my time, and I like to use interesting and unexpected items in my wedding or baby shower tablescapes.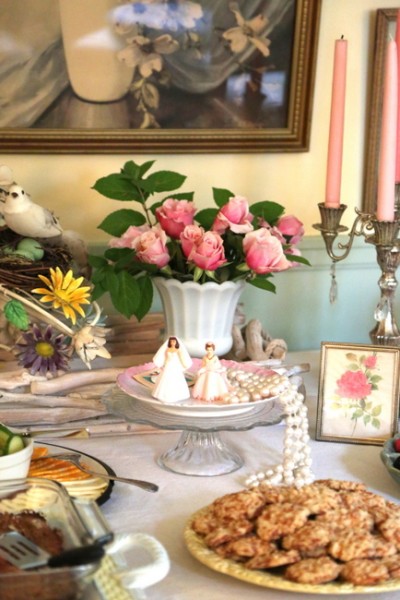 I did actually cook several things for the shower, including cheese wafers, quiche, chocolate chip coffee cake, and heart-shaped shortbread cookies.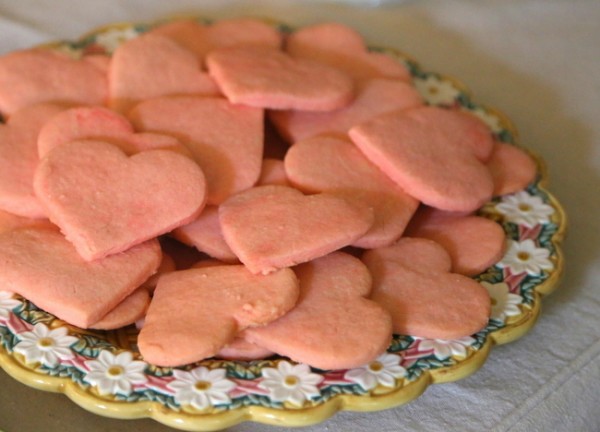 Here's the recipe for these yummy shortbread cookies:
1 cup softened butter
3/4 cup sugar
2 egg yolks
1 tsp vanilla extract
2 1/4 cups all-purpose flour
1/4 tsp salt
Beat butter and sugar for 5 minutes.  Add egg yolks/vanilla.  Combine flour and salt, gradually adding to the mixture.  If you want color, add food coloring to the dough – no icing is needed.   Cover and freeze for 30+ minutes.  Roll out dough on parchment paper, flouring your rolling pin and cookie cutters well.  Bake the cut-out cookies at 350 degrees on parchment for 10 1/2 minutes.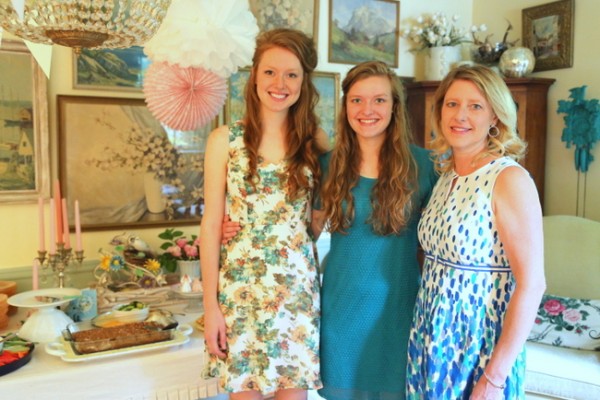 This is Laura with her sister and mother – they all are so lovely.  But what will I do without my Summer Angel???