Last night I attended a debut Houzz.com event, along with a standing-room only group of Nashville design professionals at Kenny & Company in the ultra-hip Gulch area of downtown.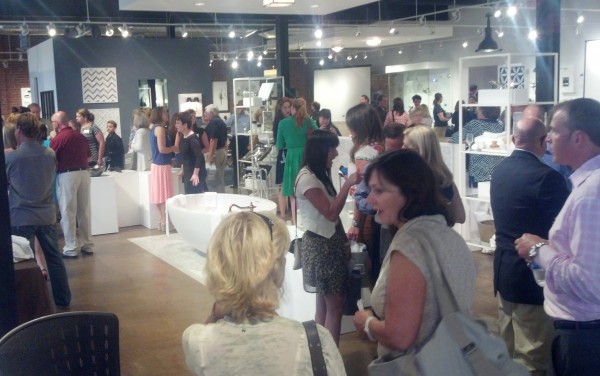 Nashville Houzz Event at Kenny & Company 
I hung out with lots of talented people, including Dana Tucker of Bella Tucker Decorative Finishes.  Sorry for the bad photography, but all I had was my cell phone!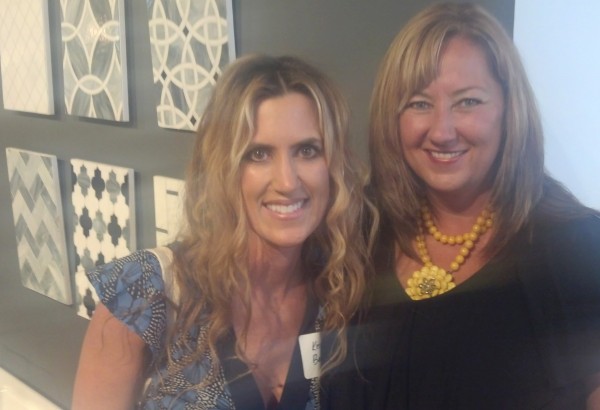 Me and Dana Tucker 
It can be so great to network at events like these and find out more about what other design professionals are up to.  There are so many great collaborations that can come from establishing good relationships with others in your field. While I mingled, I checked out the beautiful showroom at Kenny & Company.  Pretty much decided if we ever redo the 1940's bathroom in our home, THIS is the tile I will have installed!  Although the photo is poor, it's the most gorgeous shade of green imaginable.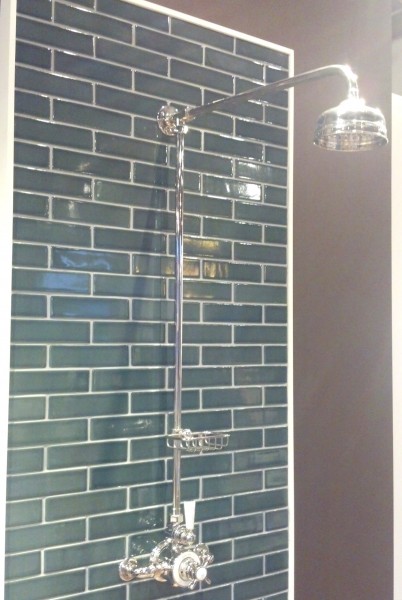 Annie Nozawa of Houzz.com was the speaker at the event – she was so cute and awesome! Did you know that Houzz was started in 2009 by a new homeowner couple who were frustrated with lack of information about renovation and decorating online?  Just a few years later, Houzz.com features over 1.6 million photos submitted by design professionals across the United States.  Although I was, of course, honored to receive a Best of Houzz award earlier this year, I had no idea that only 3% of the design professionals on the site are awarded!  Annie shared that there are over 14 million monthly users on Houzz and that the top challenges of those using the site are finding products and finding their style.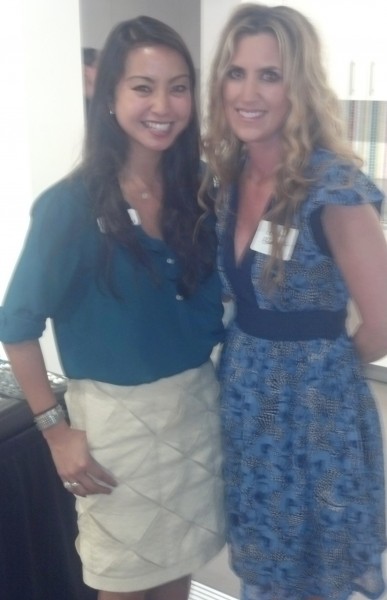 Super-cute Annie Nozawa of Houzz.com (oh, and me!)
Just last week, Houzz writer Becky Harris wrote a fabulous article on Nashville design, City View: Nashville Design Finds Its Rhythm.  Becky had contacted me about being featured in her article, where she shared a few photos of  my designs and a couple of quotes from me.  I loved how she really explored the diversity in Nashville – please go check out the article and comment if you are so inclined!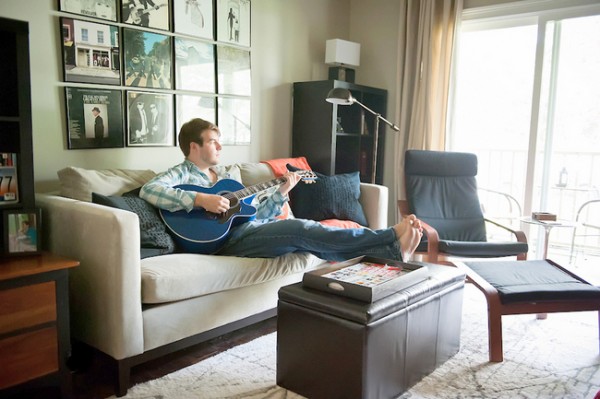 If you want see more of this contemporary condo design, read my blogpost:  Small Space Solutions for a Nashville Musician.  Gotta dash – working with three different clients today. Have a great day!