A couple of weeks ago, I spent three intense days with sixteen women in my latest Expert Psychological Stager™ certification course here in Nashville.  Although none of us had ever met, we bonded immediately because of the passion we share for home staging and design.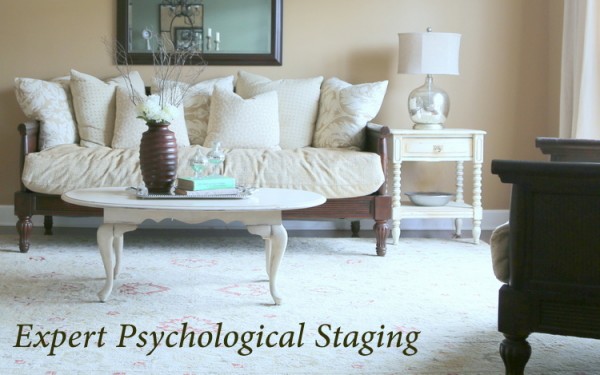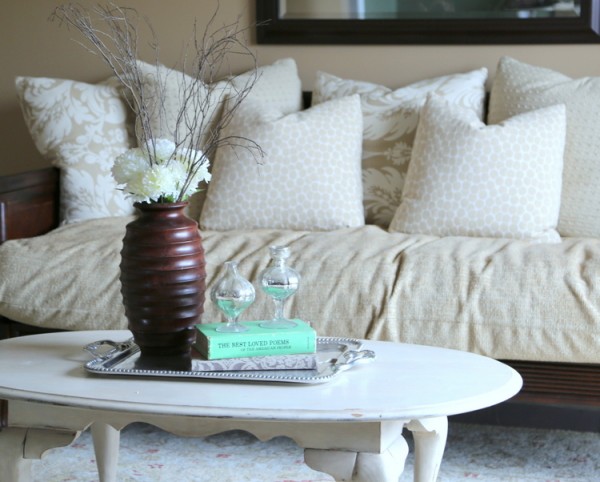 My students came from all over the country to attend the course.  Only five of the sixteen were from the Greater Nashville area.  They came as far as Michigan, Oklahoma, Louisiana, Pennsylvania, and beyond.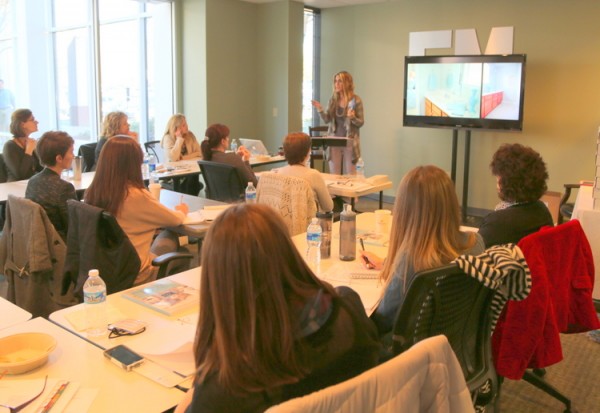 I'm sure it doesn't hurt that the class is held in one of the hottest spots in the country:  Nashville! Everything is booming here, and there's lots of fun things to do and see (in addition to hanging out with me).  Our thanks to mortgage expert, Joe Repass, and F&M Mortgage for hosting this event in their beautiful conference space.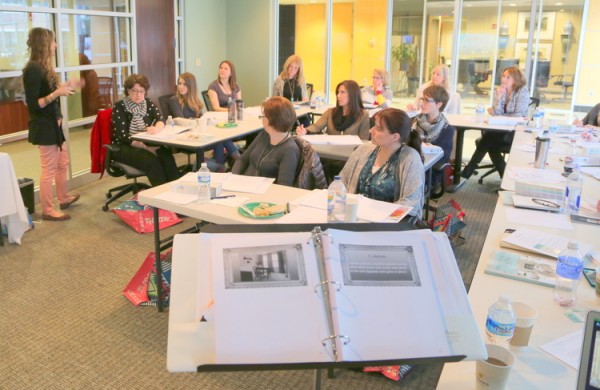 Here we are learning how to choose the right paint colors in staging homes to sell: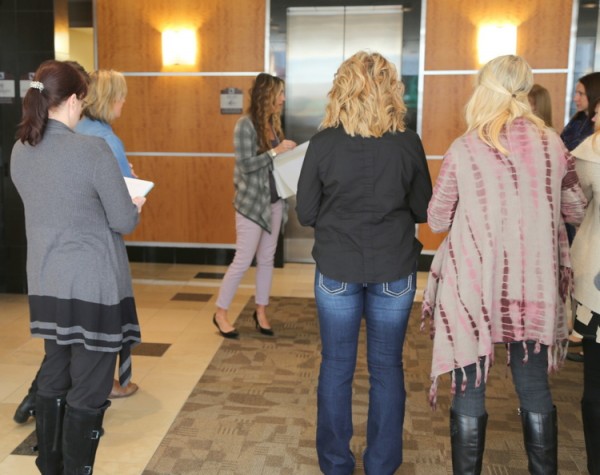 I showed them how I use The Decorologist-Approved Staging Color Boards to quickly and accurately choose the right color every time.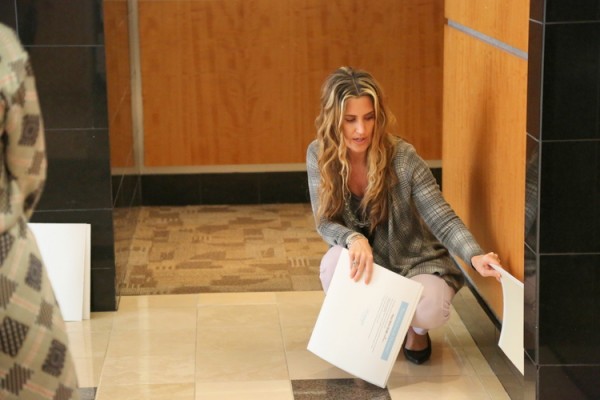 We're working on getting those produced on SmallWall paint sample boards for home stagers and Realtors to use to help their homes sell faster, but for now, they are only available for sale to those who take my Expert Psychological Stager™ course. Thanks to SmallWall for providing all the students with sample boards to try for themselves.
I shared all my favorite tricks of the trade and the contents of my staging toolbag, including the Cree LED light bulbs that I recommend to all homeowners replacing light bulbs.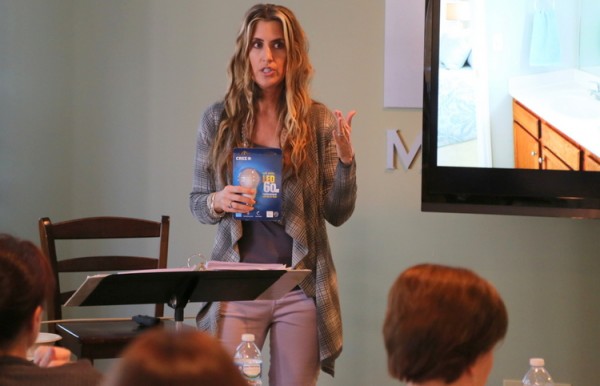 Fluorescent lighting is bad enough in office settings – they should be banned from the home setting! Nothing makes your paint colors look better than these Cree bulbs, and I want everyone to know about them. Unlike fluorescents that take awhile to brighten, Cree bulbs come on full-strength immediately, and are now available in 100 watt and 3-way!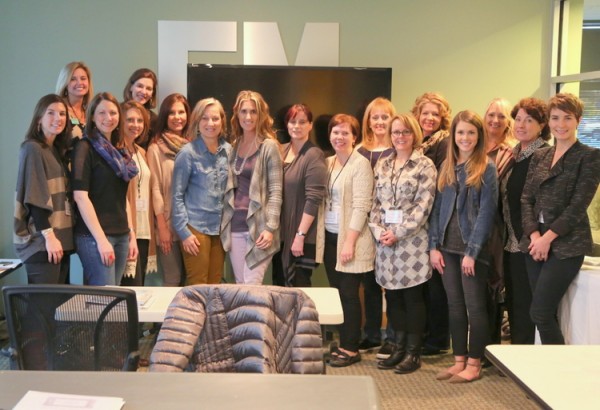 January 2015 EPS™ graduates 
We spent two days in the classroom, and one day in the trenches – onsite and working on completely staging a home that needed to be sold FAST!  These ladies were ready to get to work.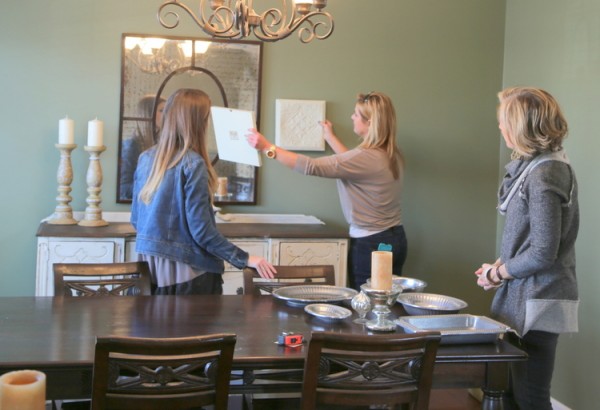 The family who lives here want to move to a one-level home to better meet the needs of their young daughter who has a condition that makes it increasingly difficult for her to walk up and down stairs.  We wanted to bring our A-game to help out this sweet family and get them moving as soon as possible!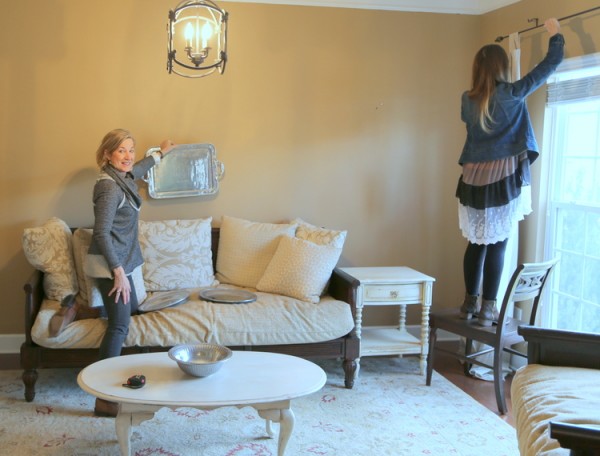 Are you ready for some great before and afters? The best things about home staging include the adrenaline rush of the staging day and the instant gratification of a terrific before and after!
dining room: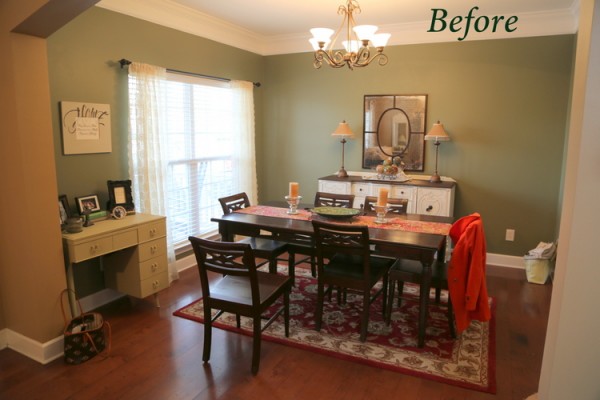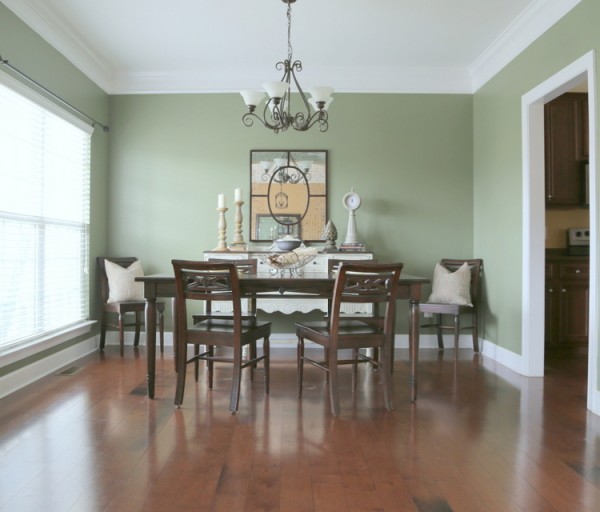 living room: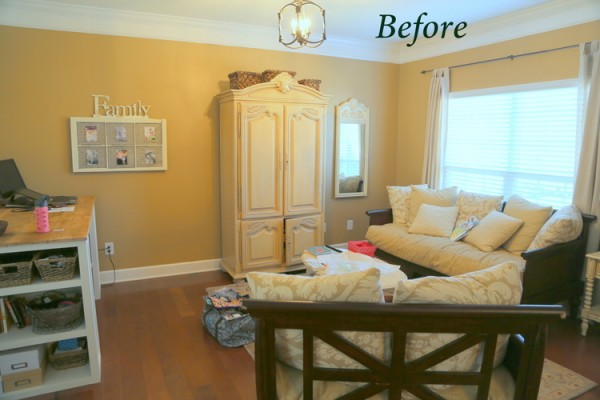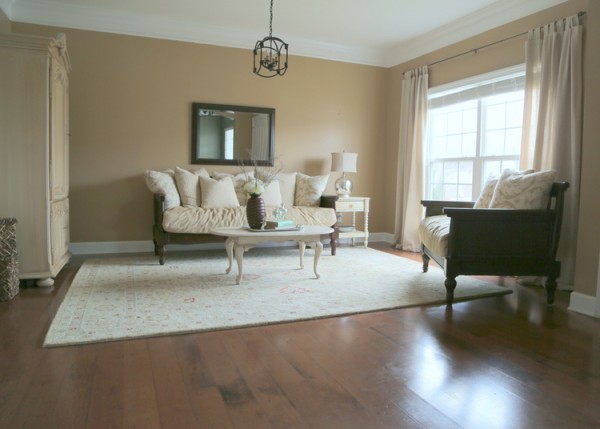 family room: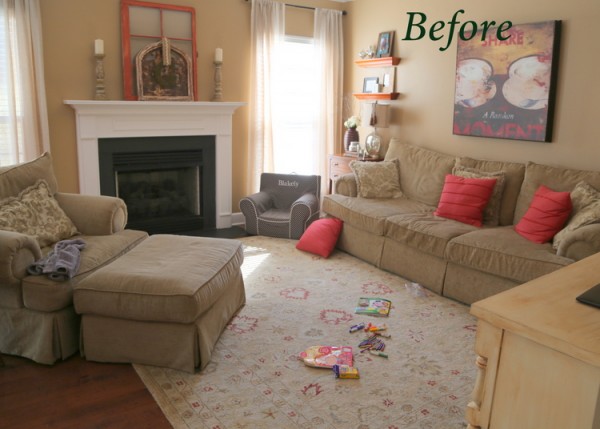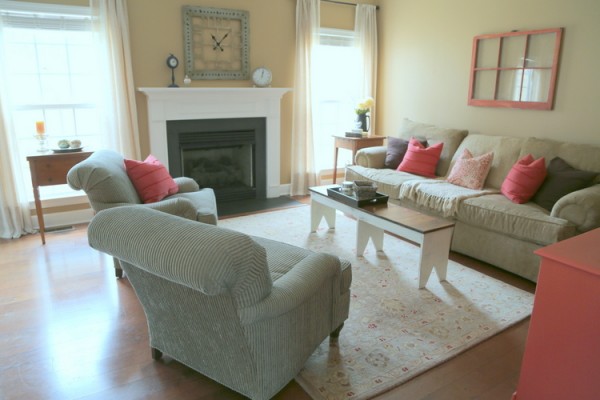 bonus/guest room: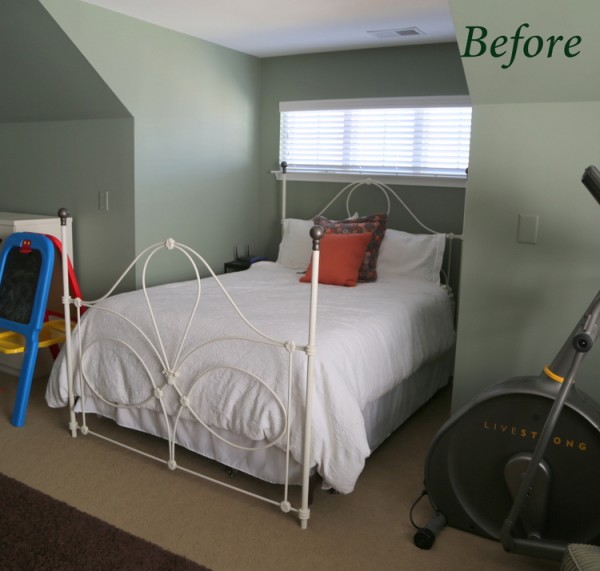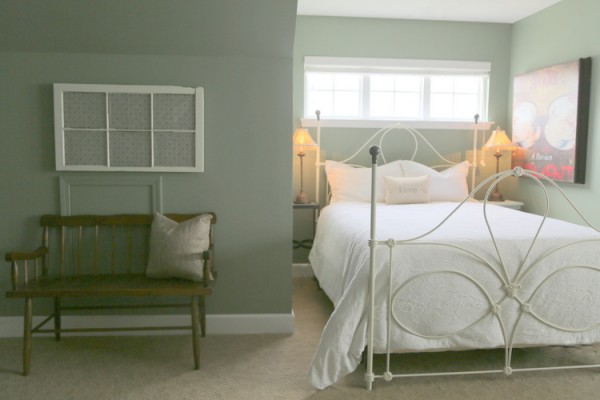 We were all so excited and gratified to see the beautiful results of everyone's hard work.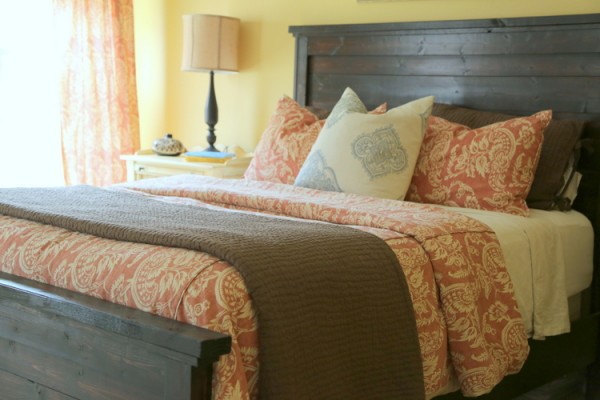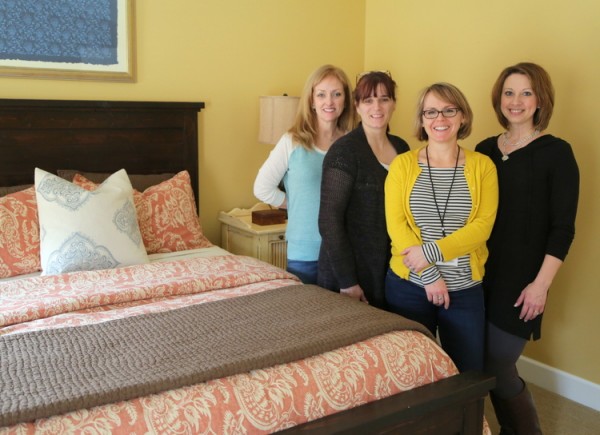 Robin Cain, Jennifer Hippensteel, Leslie Ann Huntley, Kimberley Hume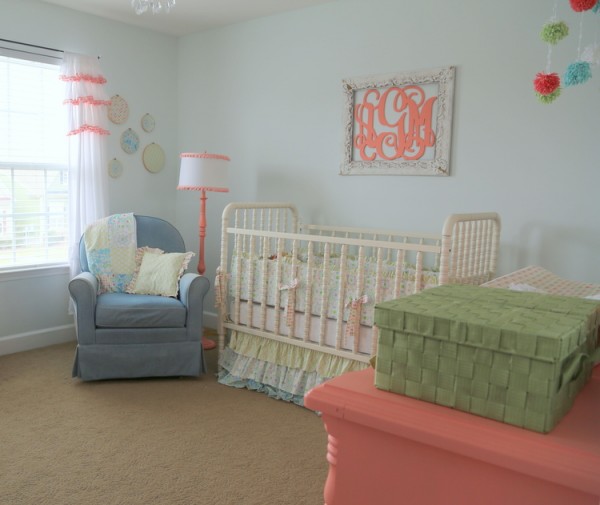 the perfectly staged nursery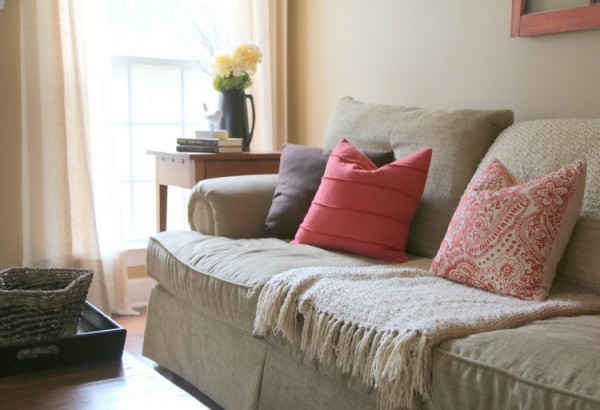 no details went unnoticed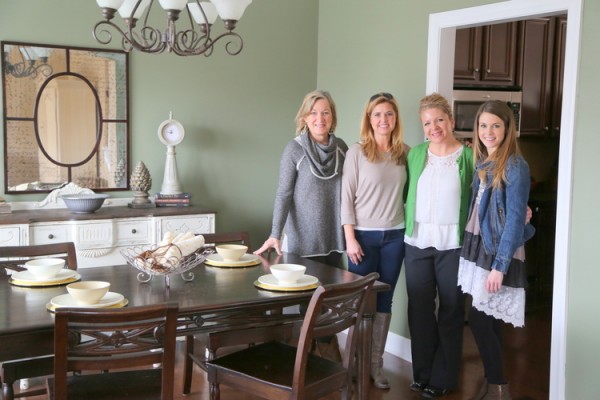 Becky Porter, Amy Wagner, Catherine Haley, Morgan Thompson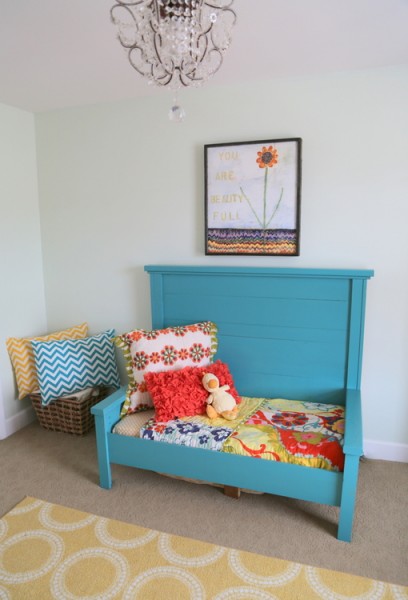 this daybed was made by the homeowner!
This is one of the graduates, Robin Cain.  Robin is a former online client who I worked with several years ago.  She's a grandmother of five (she's too young, right?) who is about to launch her new career of home staging in Oklahoma.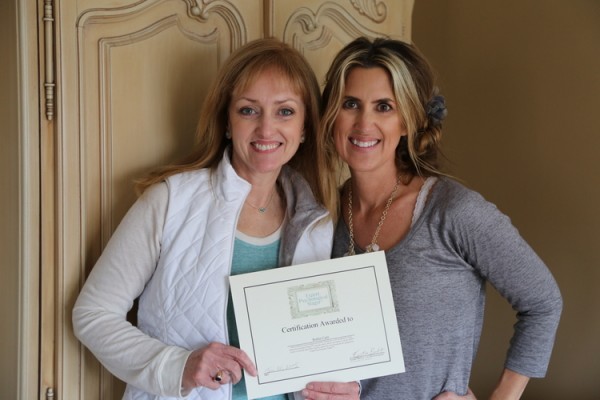 And this is EPS graduate, Amy Wagner, who already runs a successful staging and design business in Louisville, KY.  She attended the course to help take her existing business to the next level.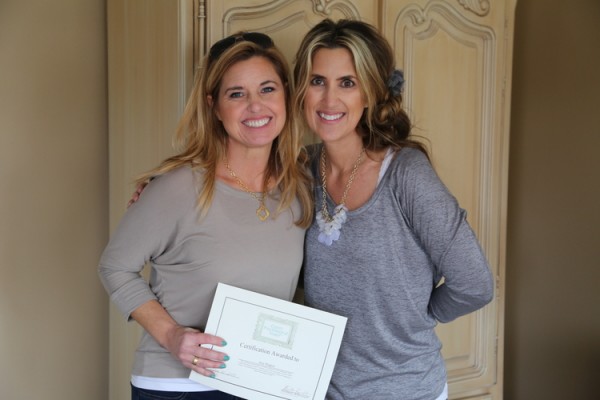 Here's a parting shot of me running through the staging gauntlet: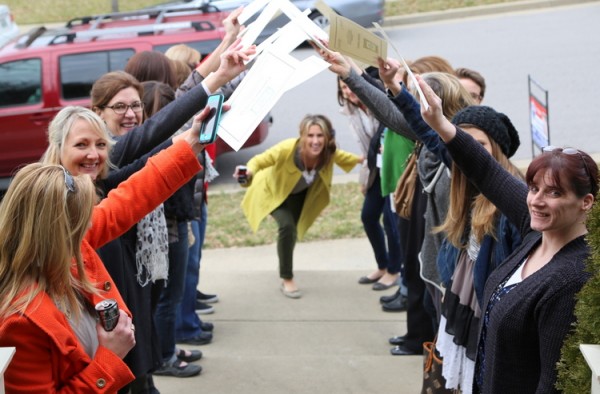 I'm sad to say, a staging injury occurred on Saturday. A curtain rod hit Lori Layman from Chicago above the eye, which required a time-out and an ice pack.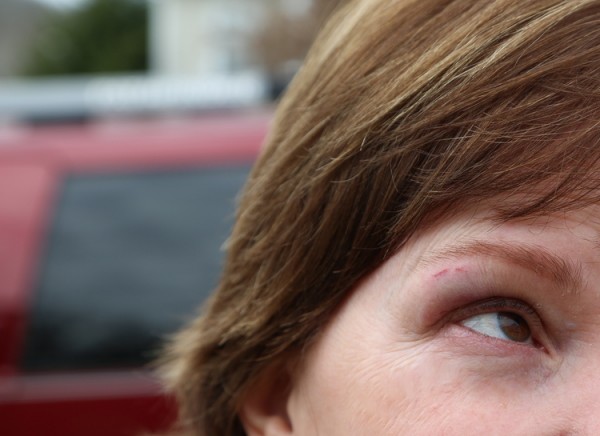 I suppose that goes to show that home staging is not for the faint of heart.
If you're up for the challenge, you can join me at our Expert Psychological Stager™ certification course May 7-9, 2015. Find out more here and get the Early Bird Special through the month of March only!
Here's a video of the staging reveal to the Allen Realtor team at Brentwood Area Homes.
thank you to sponsors F&M Mortgage, SmallWall, Cree, and Benjamin Moore