How was your Valentine's weekend, my sweets? Mr. Man and I attended a great fundraising benefit that we've been going to on or around Valentine's Day for the last four years. Here we are, all dressed up and ready to go: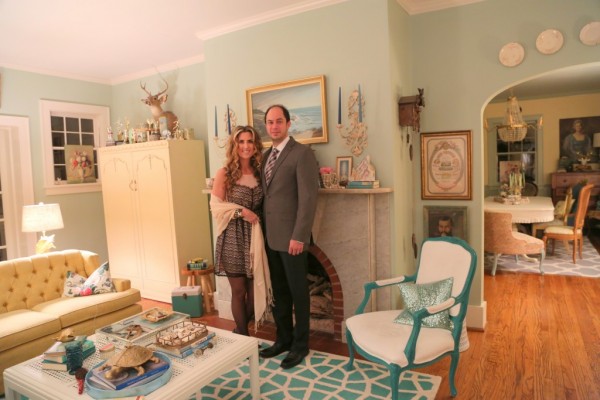 Two of my favorite clients are co-founders of Fabulous Friends for Africa. You can find out more about this charitable organization by clicking on the link below the image:
I bid on and won presentation coaching at the event's silent auction. I'll be spending a day with a presentation coach who has trained clients on four continents for over 20 years, so I'm pretty excited to see what I'll learn!
I also received a sweet gift in the mail this weekend from one of my recently trained Expert Psychological Stager™ graduates. Amanda came to Nashville from Louisiana to attend my training a few weeks ago and is now a certified EPS™!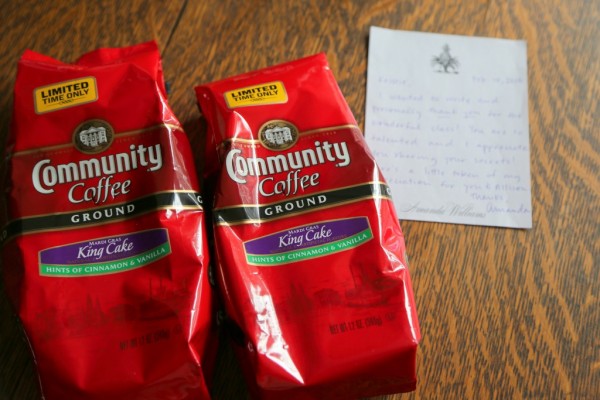 We are currently working on scheduling our next home staging certification course, which will probably be May 14-16, 2015 – I'll let you know for sure when we get the date firmed up!
I've been writing for The Tennessean newspaper for a few years now after local style icon, Cathi Aycock, brought me on.  This weekend, they featured one of my recent before/after bedroom designs that you probably saw me post about a few weeks ago.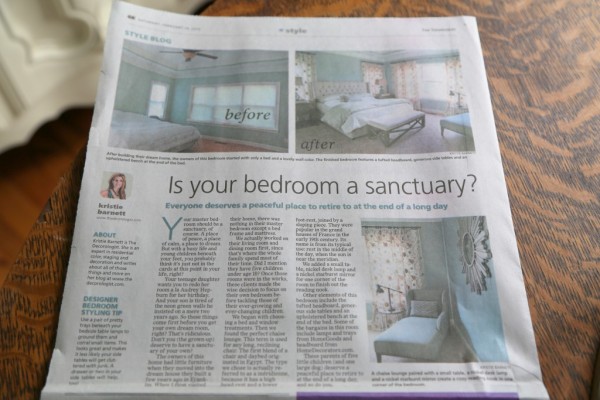 My mother-in-law brought me this sweet gift yesterday for Valentine's Day, and I thought it might give you a few ideas for using chalkboard paint in unexpected places: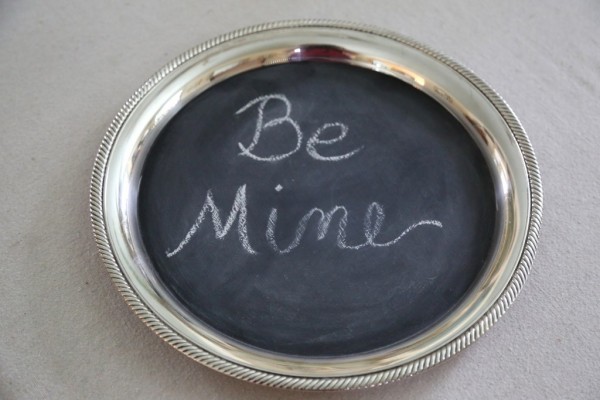 Isn't it cute?  How many of us have a stack of silver-plated serving trays languishing in the cabinets?
The kids are out of school today because of sleet that descended on us in Nashville last night, so I'm staying in and working on adding before/after photos to the Homeseller's Edition of Psychological Staging -The Home Staging Secrets of The Decorologist.  In the midst of writing the big book for professional home stagers, I decided that I should also write a smaller edition more directed towards homeowners wanting to sell their home. Yes, that slowed the whole book launch process down, but I think it'll be a good option for many.  Here's what the cover will look like: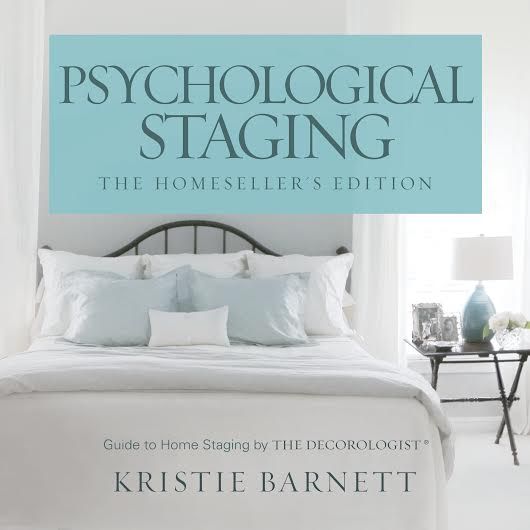 So I better get back at it. Maybe I'll even attempt a little ice sledding later this afternoon. For those of you snowed under this week, stay warm and be careful!
Share this Post