Of course, your master bedroom should be a sanctuary.  A place of peace, a place of calm, a place to dream. But with a busy life and young children beneath your feet, you probably think it's just not in the cards at this point in your life, right?  I mean, your daughter wants you to redo her room all Audrey Hepburn-ish for her birthday.  And your son is tired of the neon green walls he insisted on a mere two years ago.  So those things come first before you get your OWN dream room.  Right?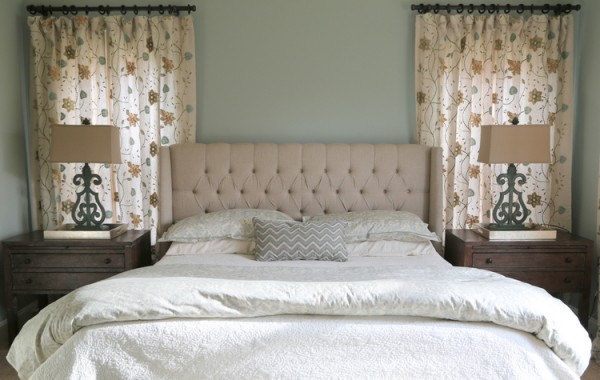 That's ridiculous.  Don't you, as the grown-up, deserve to have a sanctuary of your own?  My clients had little furniture when they moved into the home they built a few years ago.  When I first visited their home, there was nothing in their master bedroom except a bed frame and mattress.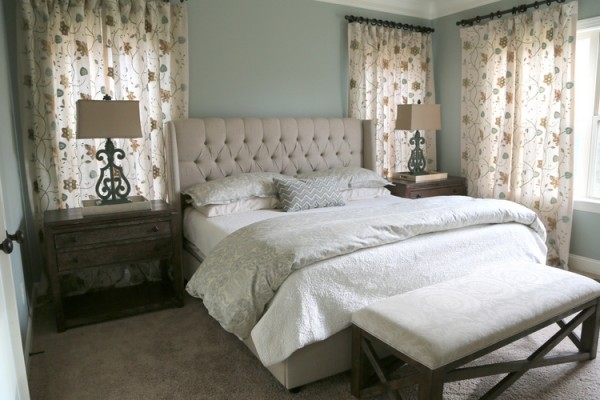 We actually worked on their living room and dining room first, since that's where the whole family spend most their time.  Did I mention they have five children under ten years old? Once those rooms were in the works, these clients made the wise decision to focus on their own bedroom before tackling those of their ever-growing and ever-changing children. We began with choosing a bed and window treatments.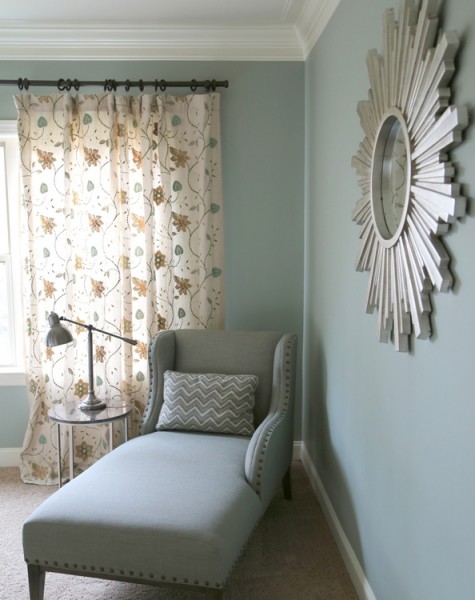 Then we found the perfect chaise longue.  No, it's NOT "lounge," it's "longue."  The correct pronunciation is found here.  I will admit, however, that I still pronounce it "chase lounge" like everyone else in the south. Sometimes proper pronunciation of such things just cause confusion or (worse yet) would make me sound like a snob, so I don't bother!  This term is used for any long, reclining chair.  The first blend of a chair and daybed originated in Egypt.  The type we chose is actually referred to as a méridienne, because it has a high head-rest and a lower foot-rest, joined by a sloping piece. They were popular in the grand houses of France in the early 19th century. Its name is from its typical use: rest in the middle of the day, when the sun is near the meridian. There's your lesson for the day.  Now back to pretty pictures!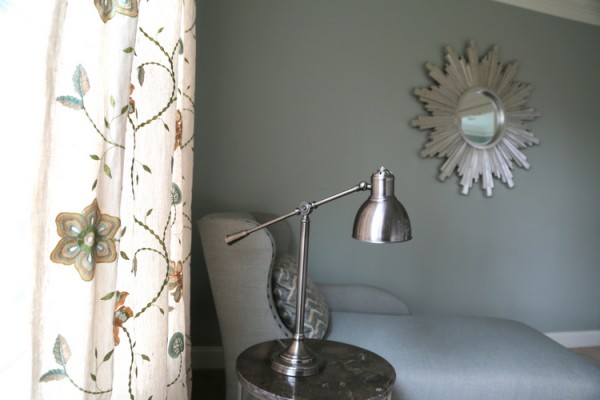 We added a small table, nickel desk lamp, and a nickel starburst mirror for this corner of the room to finish out the reading nook.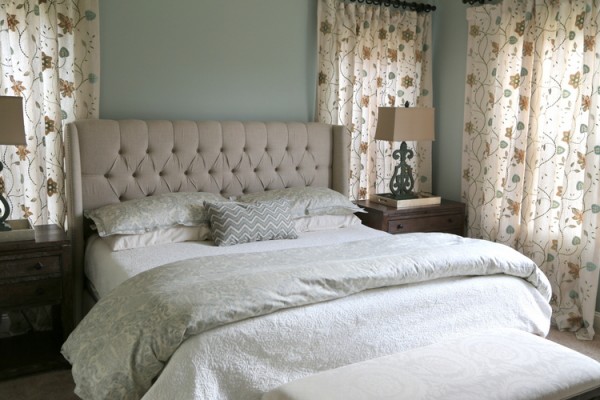 Other elements of the this bedroom include the tufted headboard, generous side tables, and an upholstered bench at the end of the bed.  Some of the bargains in this room include lamps and trays from HomeGoods and headboard from Home Decorators. Would you like to see the "before" of the room?  I knew you would, of course: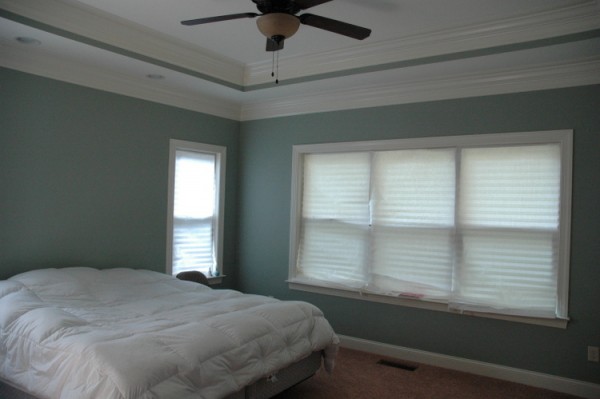 before
And here's the completed sanctuary for the deserving parents of five little children (and one large dog):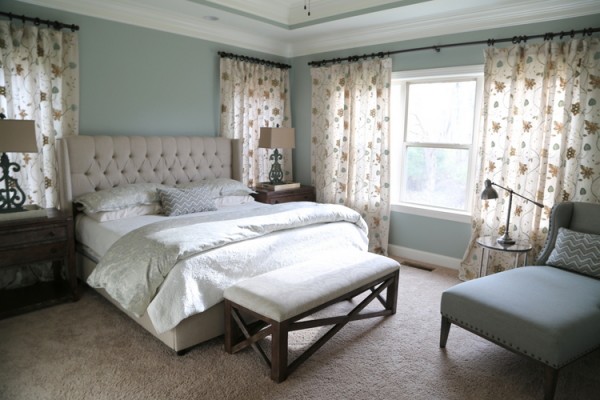 This supermom deserves a pretty place to retire to at the end of a long day. And so do you. Next on the list: the kids' rooms! We chose paint color schemes for each of those rooms last week and furniture selection is coming soon.
But not this week – this week I am teaching my Expert Psychological Stager certification course, hosted by F&M Mortgage in beautiful Brentwood, Tennessee.  The real estate market is booming, and if you need an excellent mortgage lender, Joe Repass is your man!  Benjamin Moore and Floor to Ceiling Home Store is providing paint fandecks for my students and SmallWall is providing one of my favorite staging/decorating tools, SmallWall paint sample boards.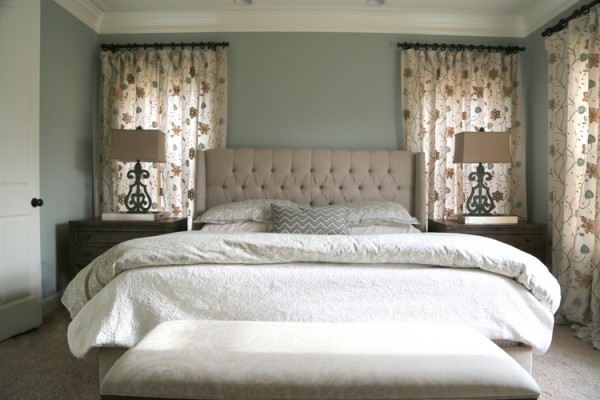 I'll leave you with a designer bedroom styling tip:  use a pair of pretty trays beneath your bedside table lamps to ground them and corral small items.  This looks great and makes it less likely your side tables will get cluttered with junk – a drawer or two in your side tables will help, too!