I was putting together an art grouping for a client the other day.  She was blown away at how quickly I put it together and got it on the wall, with very few errant nail holes even!  She had been staring at her blank wall for four years and had been paralyzed with fear  to even attempt to put together a grouping on her own – and I had it up in less than an hour.    What's my secret?  Well, I have a few.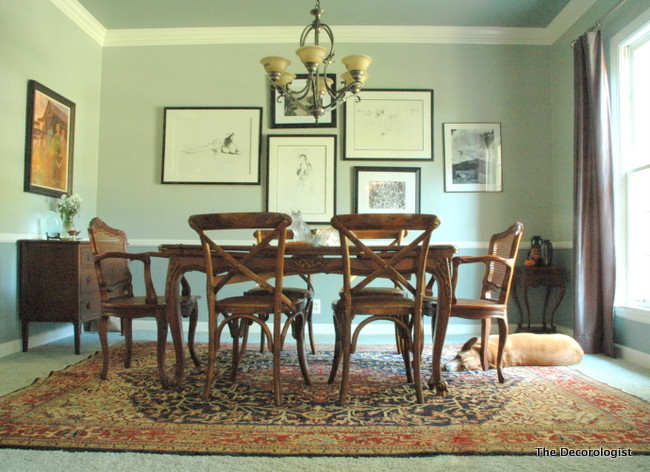 black and white art grouping
Have a plan.  Don't just go in there willy-nilly with nails and a flying hammer.  Map out your picture grouping on the floor of the room.  Arrange and rearrange until the grouping feels right to you.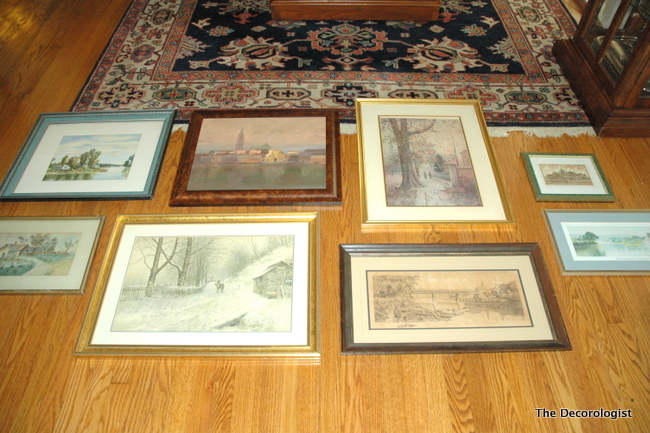 plan it out on the floor first
Decide if you want a symmetrical or assymetrical grouping.  A symmetrical grouping will require several or lots of the same-shaped pieces, like these vintage record albums I grouped for a local musician's condominium:
symmetrical record album wall art 
If you do an assymetrical grouping, you have a few more choices.  You can group any number of items of different sizes.  Even though the grouping will be assymetrical, it still needs visual balance.  One way to achieve that is to start from the center and work your way out either side.  Vary sizes randomly at first, then tweak the placement so you have larger items spread out fairly even throughout the grouping.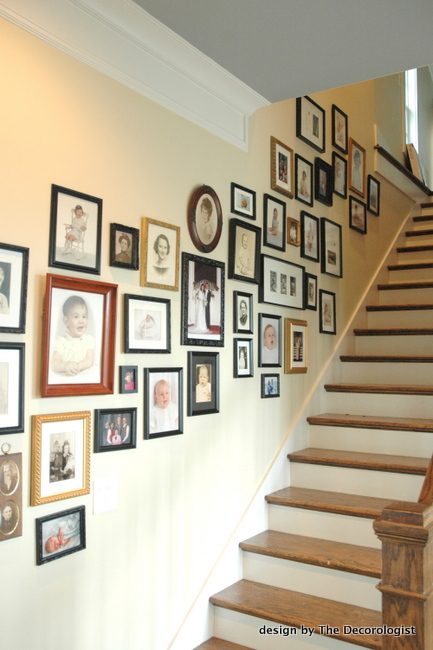 family portrait art grouping
Unite your grouping by theme and/or color.  By painting all the frames black (or white or turquoise) the grouping will seem more orderly and purposeful.  You may also choose to use just two finishes for frames, like brushed gold and off-white frames.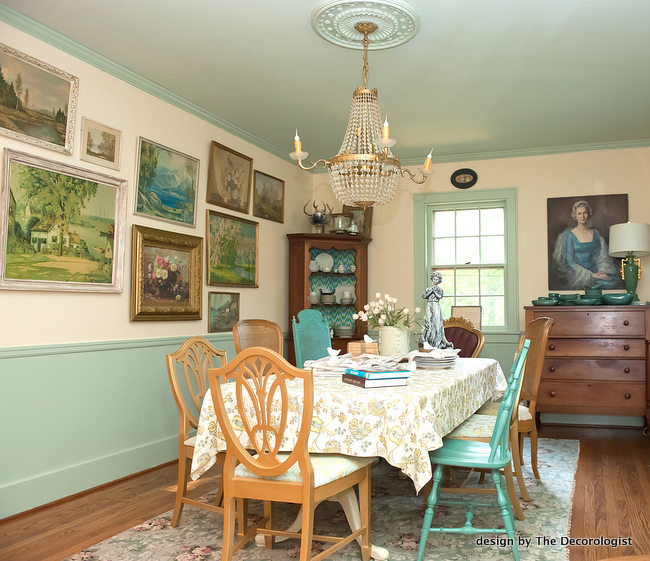 assymetrical landscape art grouping
Space your items somewhat evenly from one another – 1.5 to 2 inches is usually good.  This creates a cohesive grouping, one that reads as a whole from a distance.  If your spacing is random, the entire grouping can easily become chaotic.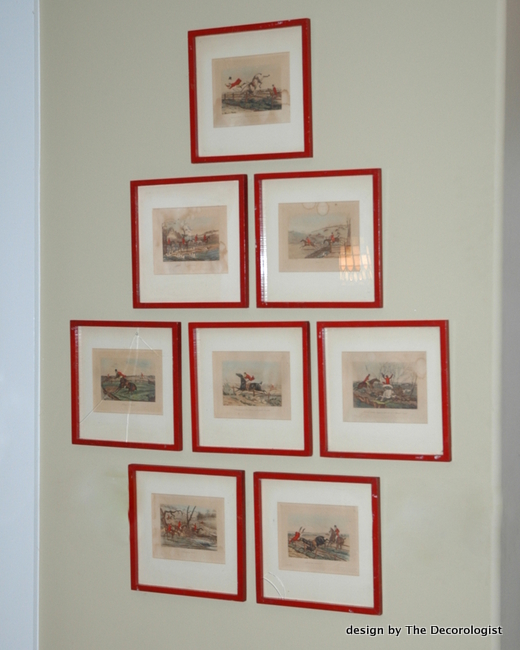 Finally and most importantly, group art or other things that you love or have special meaning to you.  Making a wall collage of your favorite photos or art will make you happy every time you walk in the room.
Sign up for my emails today so you don't miss out on more of my insider tips on color and decorating!
Share this Post