I live in an old house.  Built in 1939, our home has a lot of history and character.  It also requires a respect when "updating" or even maintaining it's interior and exterior features.   This has been the view out my window for far too long: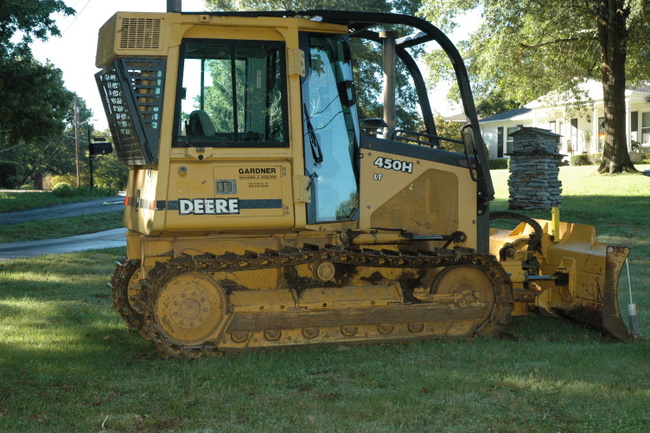 Like my bulldozer?
Our asphalt driveway was about 15 years past its lifespan.   It was no less than precarious, possibly dangerous.  I can't tell you how many times I've had to help push friends' cars out of the mud who had difficulty backing up the very darkened and narrow hill to the street.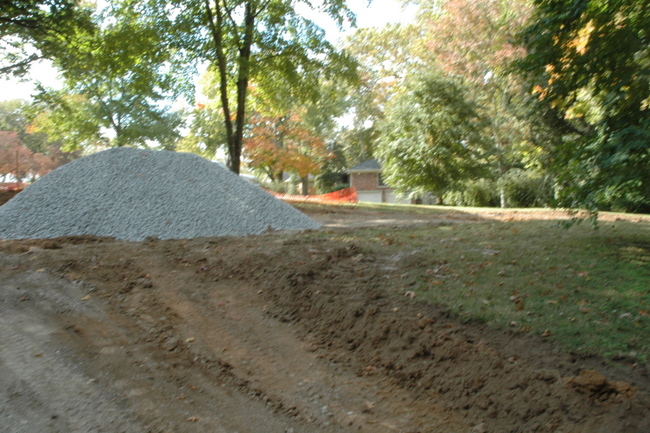 So the time has finally come to rip up the whole shebang and start over.  And of course, it's always complicated.  This is where our yard was over a month ago.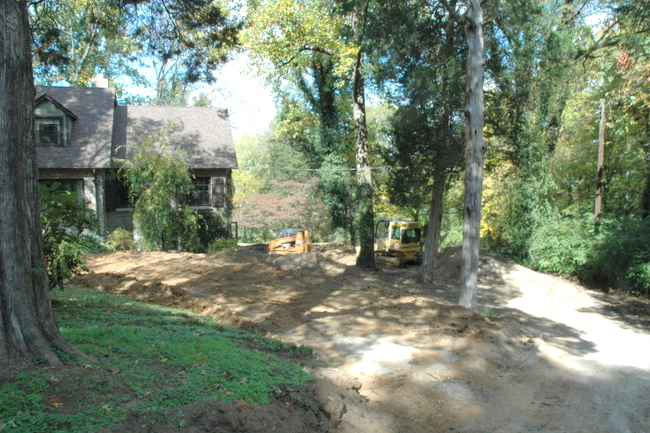 We hit a gasline, adding several weeks and several thousand dollars to the project.  That, plus my husband out of town on business for a week, then our fall vacation, has made this driveway project drag out muuuucccchhhh longer than it should have.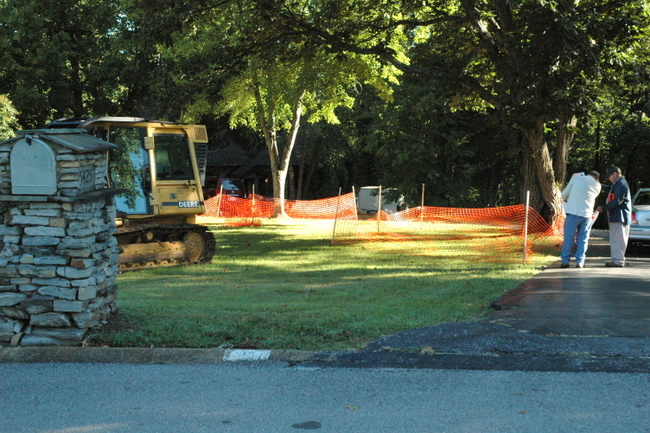 I'm a Color Consultant and Designer – who better to make the difficult decisions on a project like this?  Well, I found out pretty quickly how limited the man-world of driveways is in terms of options and even samples of the options.  I went to great lengths to visit every concrete and driveway manufacturer in Nashville and was dismayed by the lack of samples, photos, or any kind of decent-sized examples of driveway options.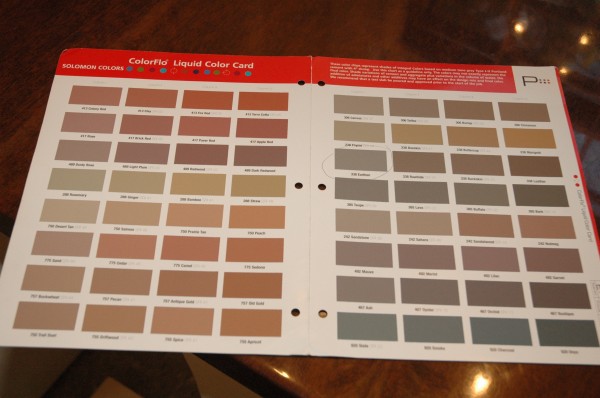 Look at the size of the samples – so tiny!!!  When I asked for larger examples, they said "just drive around and find a driveway you like, then give us the address."  Whaaaaa?  Seriously?  There's gotta be a better way.  Apparently in the land of driveway design, there's not.  Pinterest was actually my best source for ideas.  After much angst and deliberating, we decided on a brushed concrete integrally stained with "Earthen" from Solomon Color  for most of the driveway.  There will be a split carriage drive at the road stamped with a traditional cobblestone with a "Walnut" relief.  This cobblestone will also be integrated in front of the front porch area.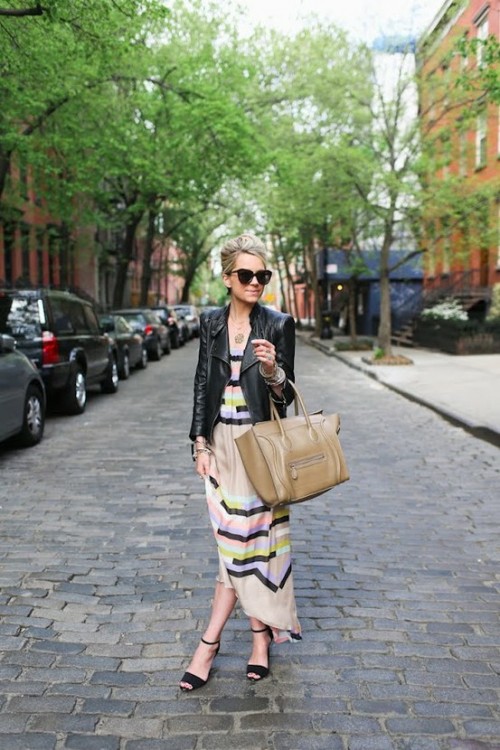 Cobblestone street via Pinterest
They finally started pouring some concrete this week, so I am hopeful this messy project will be finished up in a couple of weeks.  I hope.  On a less stressful note, these are my beautiful and creative kids this week in their "ironic" Halloween costumes: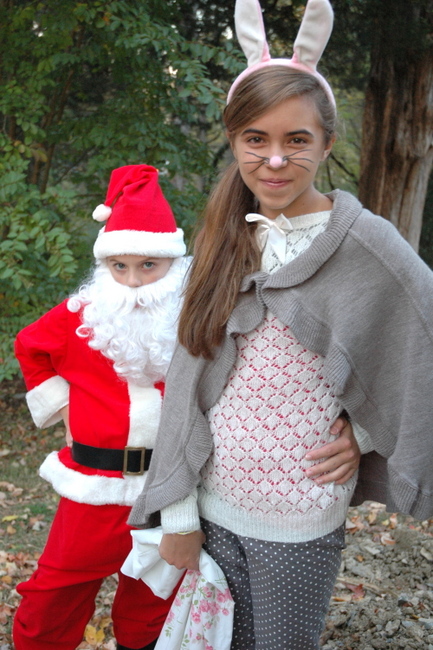 Santa Claus and the Easter Bunny 
Of course, no one could get down our driveway to Trick-or-Treat.  So we stuck the candy in our open mailbox . . . 
If you need help choosing paint color for your interior or exterior home project, contact me to schedule a Color Consultation.
Sign up for my emails to stay on top of the latest color and design trends and insider tips!