Most of us are aware that shiny brass fixtures can make a home feel a bit dated.  But those fixtures aren't real brass – and real brass can add class (sorry, couldn't resist the rhyme).   I found this brass lamp at a yard sale a few weeks ago – it's made of real brass and it has a bit more depth and better color than that cheap brass finish we are all so tired of.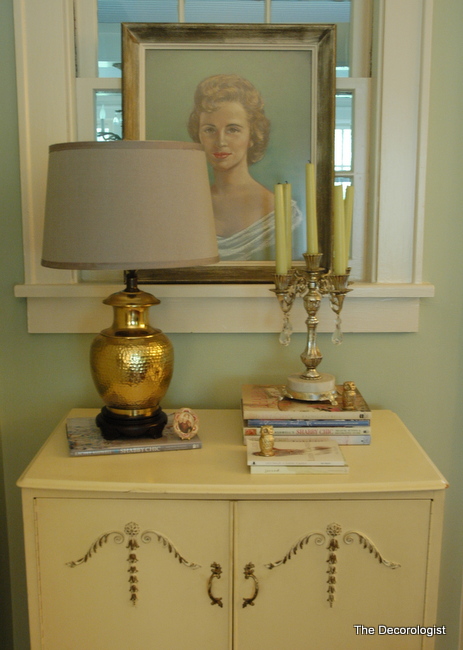 Real Brass Lampbase
I'd say it's at least 40 years old, and probably cost a pretty penny when first bought.   I paid $15 for it.  It had a dusty cream pleated shade in a triangular shape, which I discarded before I left the sale!  This blue/green drum shade definitely is better – I really can't abide triangle shades, even in a room sporting a vintage vibe (like mine).  I think the touch of gold ties in well to my gilt coffee table – I wrote about that paint  transformation here.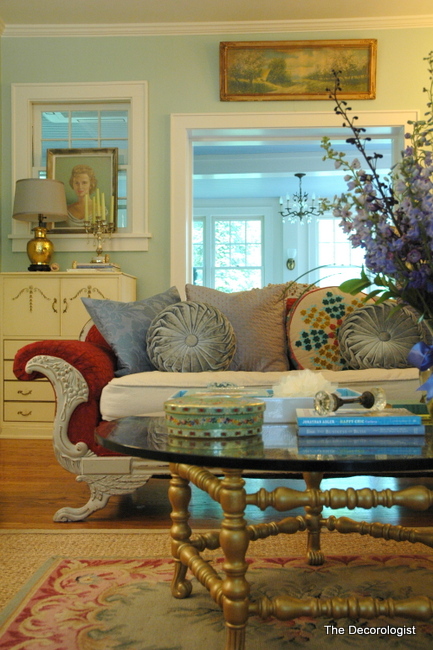 Gilt is Good
I am loving this round coffee table so much – there's so much room to make pretty vignettes!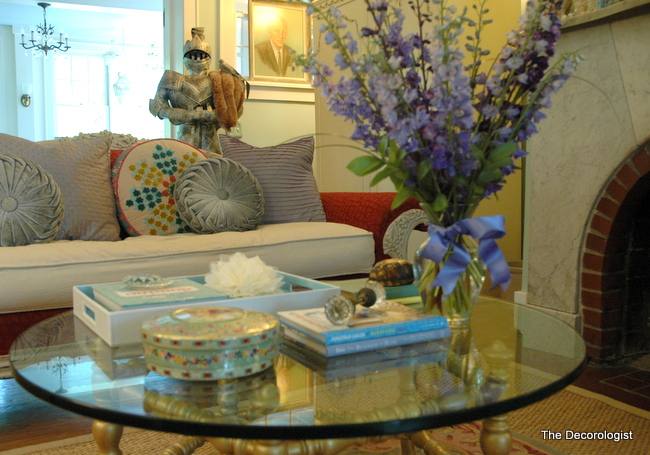 Tabletop Vignette
Did you notice those beautiful flowers on the table?  Mr. Man was out of town for over 2 1/2 weeks for business – he sent these last week after a phone conversation during which I was very stressed about my and the kids' schedules, as well as some computer difficulties.   These showed up on my doorstep the next afternoon – he must have been concerned that I was LOSING IT.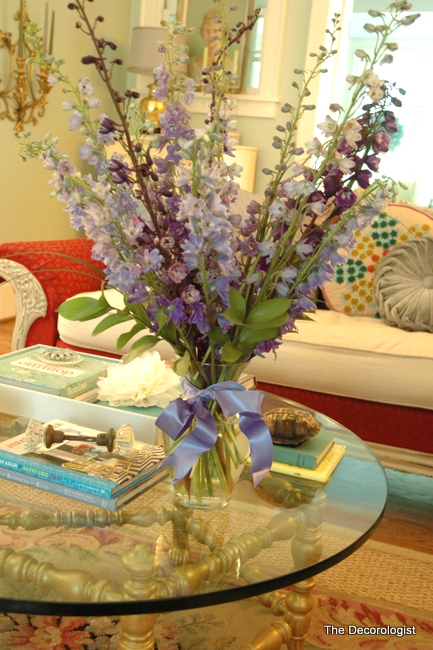 What You Get For Having a Melt-Down
Maybe I should lose it more often!  He's home now, so this week should be a bit more manageable.   But you never can tell . . .
Share this Post