I took a day trip last week with the fam to Rock City atop Lookout Mountain in Chattanooga, Tennessee.  If you've never heard of it, it's perched above a mile high mountain where you can literally view 7 states from one vantage point.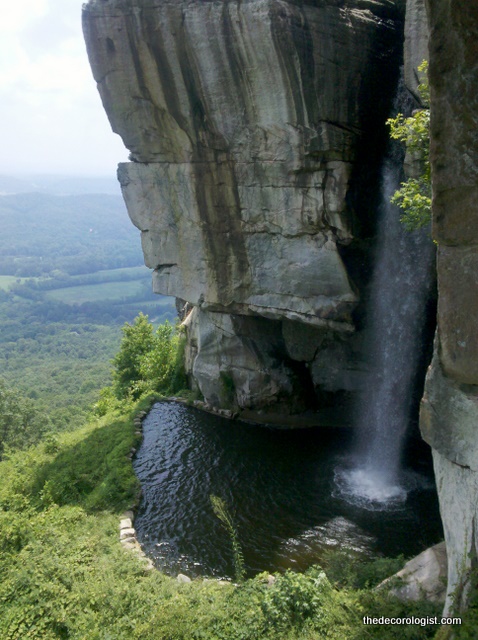 Waterfall in Rock City
It is one of the most beautiful places imaginable – Native Americans lived and Civil War soldiers hid amongst the majestic rock formations and caves all over the area.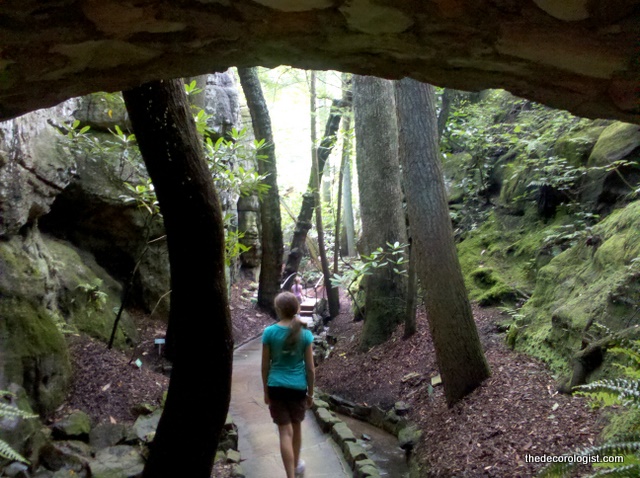 Rock City Enchanted Gardens
Wowza.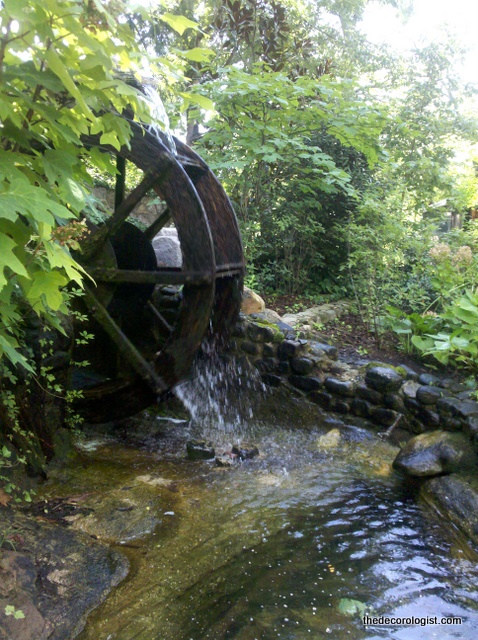 Rock City
Everything there seems enchanted, like right out of a storybook.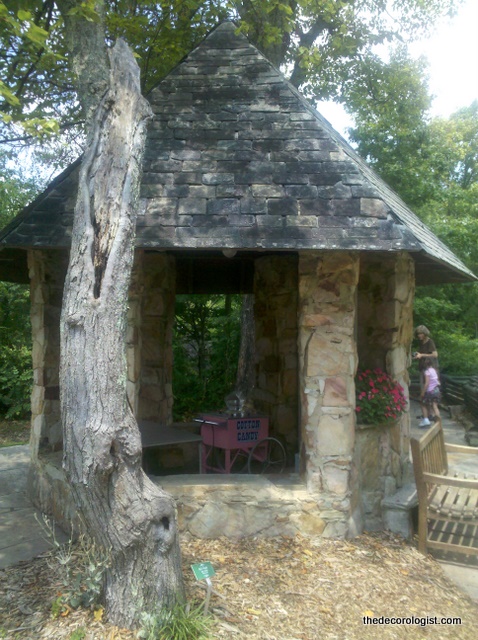 I want this in my backyard
Rock City was developed in the 1940's.  Everything is made of stone or wood, since the site was rich with those natural materials.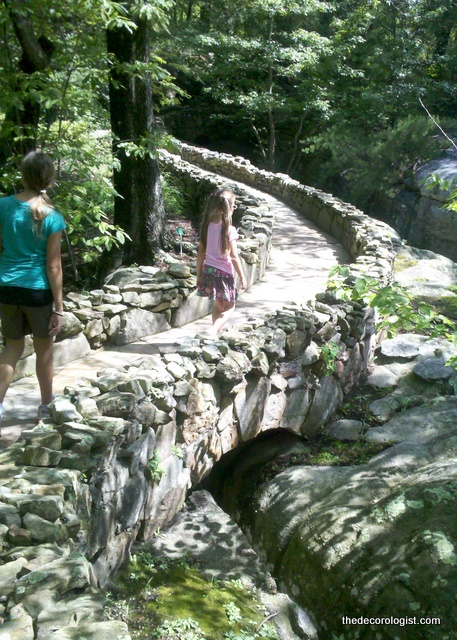 Natural Stone Paths
When we rounded the corner here, I gasped.  My daughter said, "This is Mommy-Heaven!" (meaning she knew this was my kind of place).  All this beautiful nature plus a little vintage kitsch?  Nothing better in my book.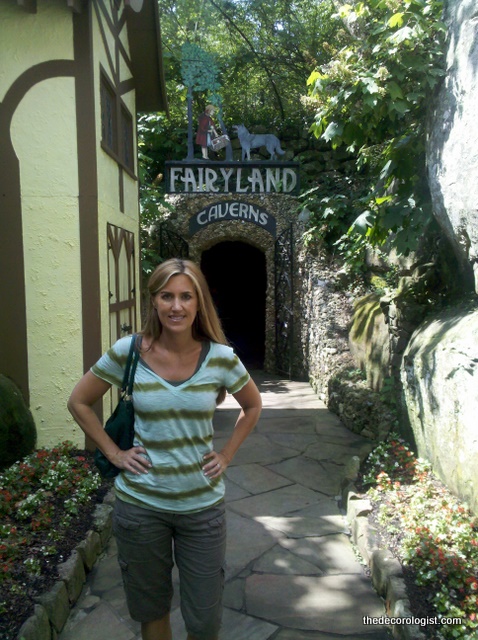 The Decorologist in Fairyland Caverns!
So this gets me to thinking about interior decoration (big surprise).  How do you incorporate this kind of natural enchantment into your decor?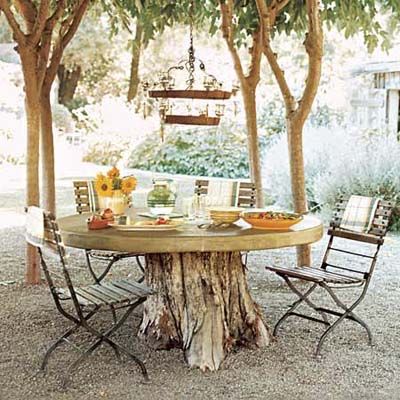 I'm a bit enamored with (ok, let's be real, i'm totally enamored) with tree stump tables.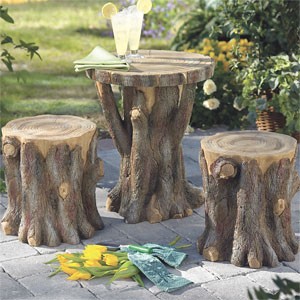 source
West Elm has a side table that is too cute for words . . .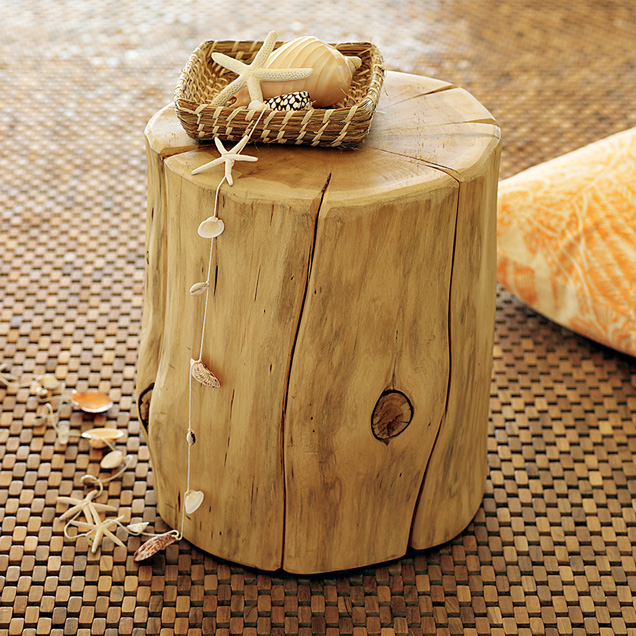 Besides tree stump tables, what else can bring a touch of enchantment into your home?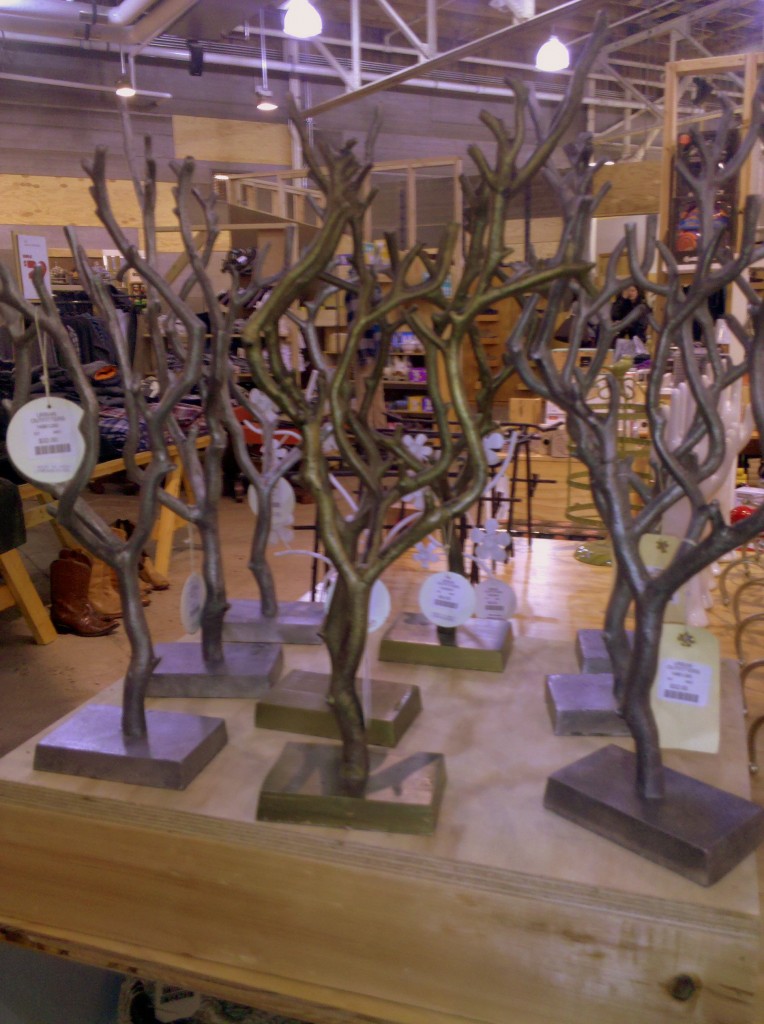 Necklace Stand by Urban Outfitters 
Do you think you can go too far?  Can enchanted decor go too kitschy?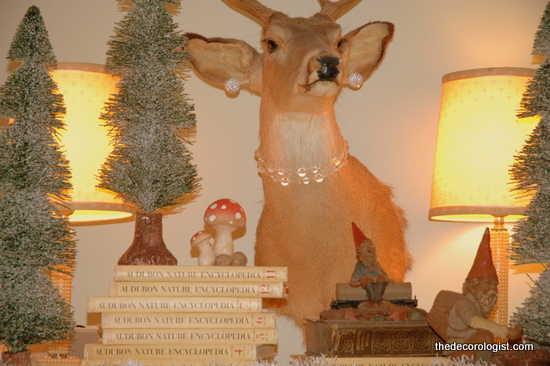 Can't help myself!
Well, going whole-hog isn't for everyone.  But we can all make our homes more enchanted in a more subtle way.  Maybe it's a rough-hewn dining table paired with a glam light fixture.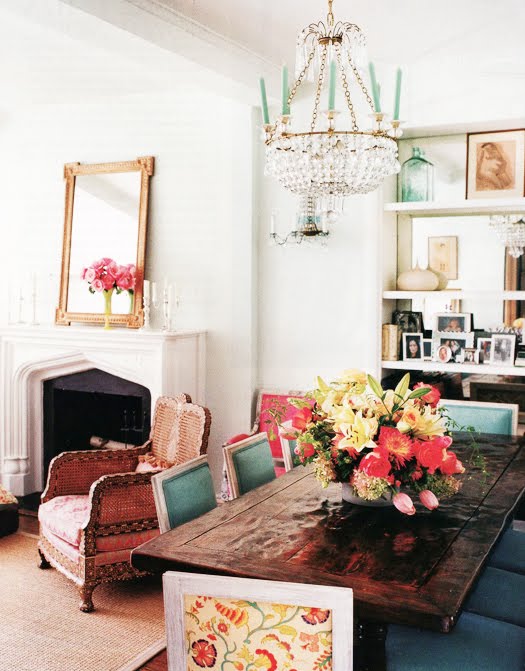 I'm so in love with this room!
How do you add a little enchantment to your home?