Wow, I slept until 10:00 this morning!   And I'm seriously late on my first blogpost of the week – this vacation thing is really getting to me.  I hope you all had a wonderful Christmas with your family and friends, and that your living room is in as much chaos as mine is right now!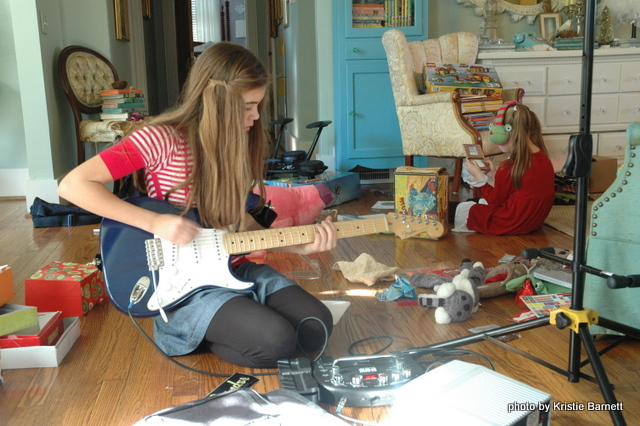 If  you're wondering what I got for Christmas – or what any interior decorator gets for Christmas – you might be surprised.  No, I didn't get a fabulous piece of art or rug or piece of furniture.  Because Mr. Man knows what I REALLY want, he got me some tools of the trade: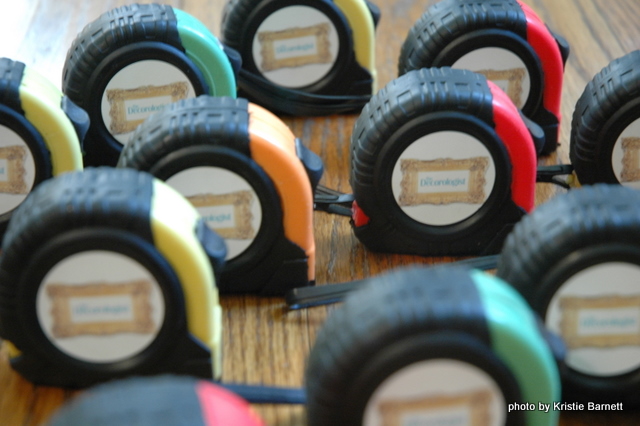 I got a box of measuring tapes (which I take with me everywhere I go) – but the cool thing about that is that Mr. Man made branded labels for them!  I LOVE THESE!!!!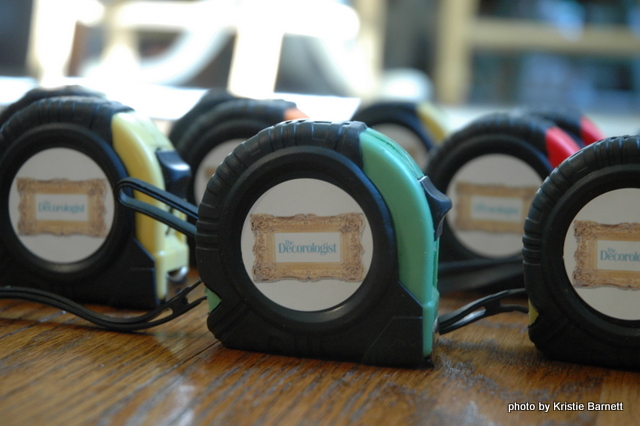 I also got a couple of new decorating books I have been wanting:  The Perfectly Imperfect Home and Jonathan Adler's Happy Chic Colors.  You can find both of these in The Decorologist's Amazon store.  I can't wait to pour through those over the next few days of leisure.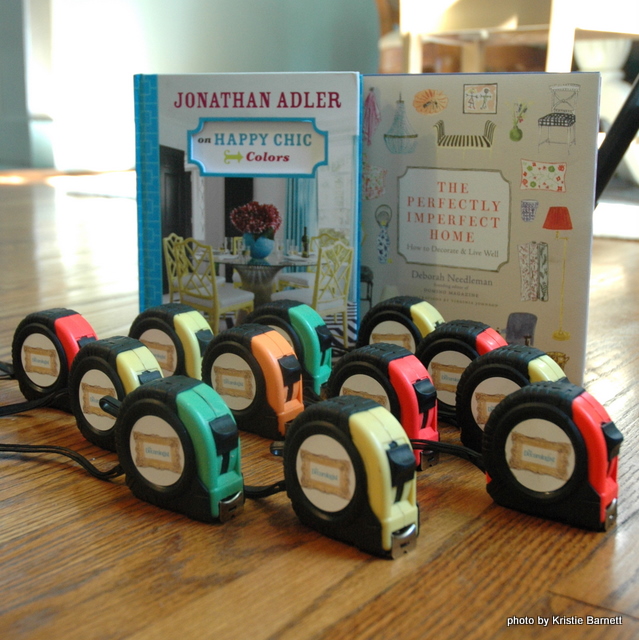 I also got a bunch of picture-hanging nails and hanging paraphenalia from my daughters.  And I got an excellent new tripod for my camera  – and essential for improving the quality of my photographs.  Since my husband is a technical instrument snob, he is the best at choosing just the right gear for me – the kind I would never spend the money on myself, which meant the previous tripod I owned was a piece of  junk!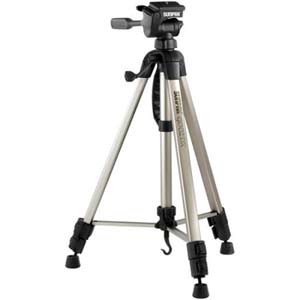 I want to know – what was your favorite present this year?
Share this Post