As a paint color consultant, one of the things I always explain to my clients is that paint colors appear lighter on the ceiling than they do on the wall.  I'm not sure they always believe me.
The reason this is true has to do with the way in which lighting hits the ceiling vs. the wall, and we all know that lighting greatly affects the way we perceive paint colors, right?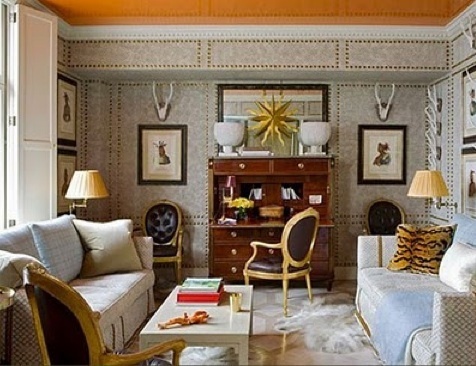 source
So when I recommend they "wrap" their entire room in the same color, I explain that the ceiling color will actually appear lighter than the wall color.  I don't always make this recommendation, but there are specific times (subject for a future blogpost) when it is absolutely the best thing you can do for your space.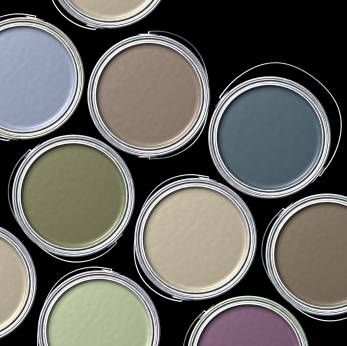 Need proof, oh ye of little faith?  Here's a photo I snapped last week of the completed paint job at one of my client's homes in Franklin, Tennessee.  If you didn't know this was coming, would you think the color on the ceiling was the same as the wall color?   Well, it is!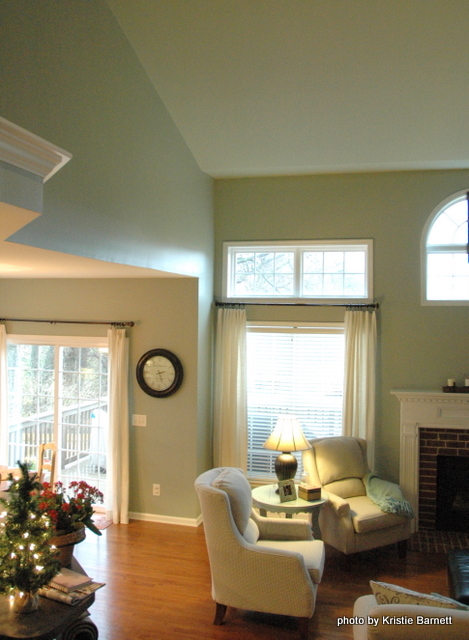 Here's a shot from the stairs looking down into the vaulted living room – same effect.  The ceiling looks like it's a shade lighter than the wall color.  But the result is that the boundary between wall and ceiling is softer and less harsh than if the ceiling were the stark white it was previously.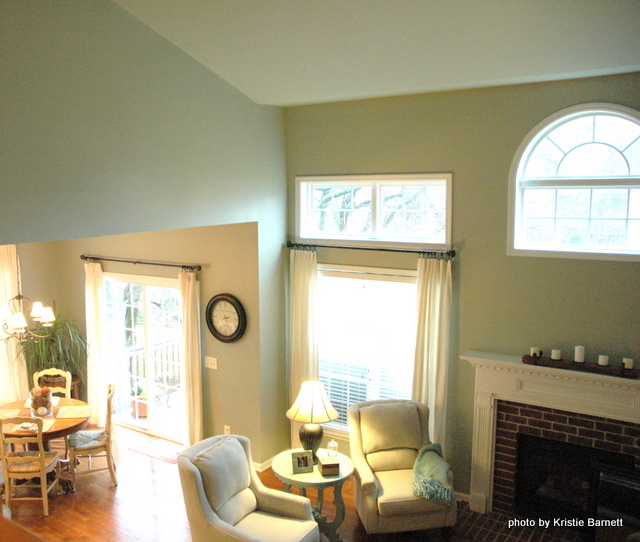 The walls and ceilings were painted Sherwin Williams Austere Gray SW 6184.   And there was no need to add white to the ceiling paint to make it lighter – it appears lighter anyway.  Now do you believe?