I found this story about a renovated schoolhouse in the Catskills in Country Living.  The owners bought this 950 square foot beauty a few years ago for a mere $30,000.  It needed a lot of work, but wait until you see what they did: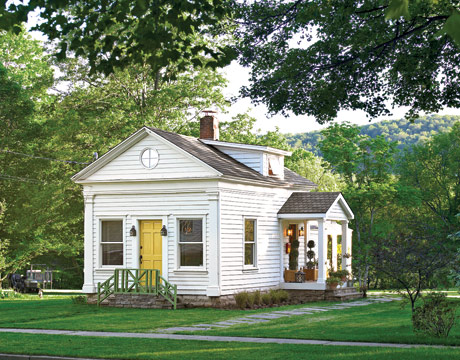 The owners were going for an English country feel in the diminutive living room.   They used green and black as the basis of their color palette.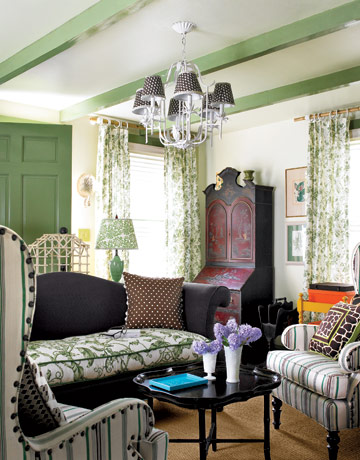 By using a limited palette of colors, you can mix patterns with wild abandon if you like!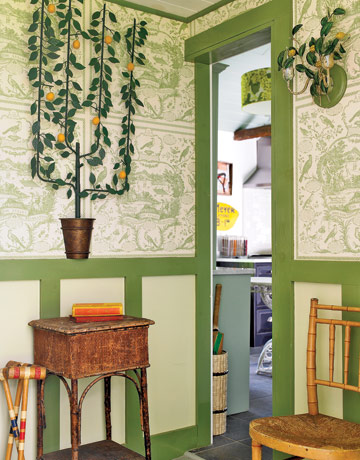 I heart this fabulous kitchen – isn't it fun?  It's just so fresh and young. What a great plate collection!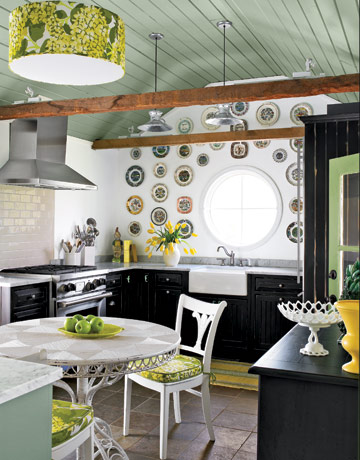 This is the view from the other side of the kitchen.  Using large pieces of furniture in a small room creates the opposite effect you might expect – rather than feeling smaller, it actually makes it feel larger.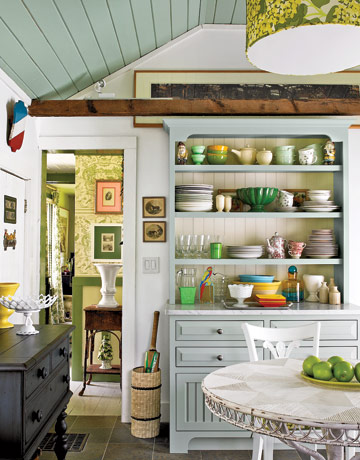 The upstairs is  made up of charming nooks and crannies.  Oops, watch your head at the top of the stairs!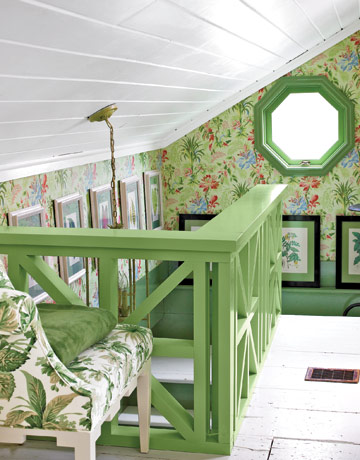 This grouping of flea market equestrian prints decorate the milk chocolate wall.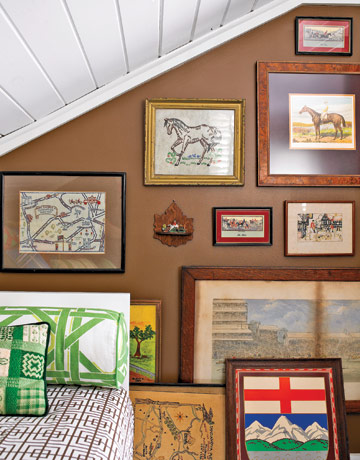 This sunny bedroom features a round window and built-in bookcases.  What a wonderful place to wake up to every morning.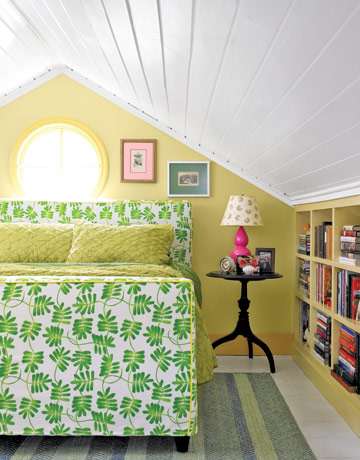 Built-in drawers and cupboards in the knee-walls are essential when you live in a home without closets!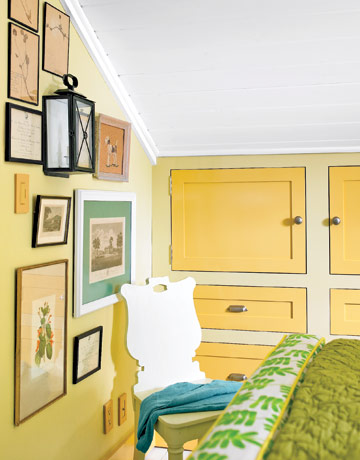 The owners added vintage charm to this bathroom with trellis wallpaper, decorative wainscotting, and a large pedestal sink.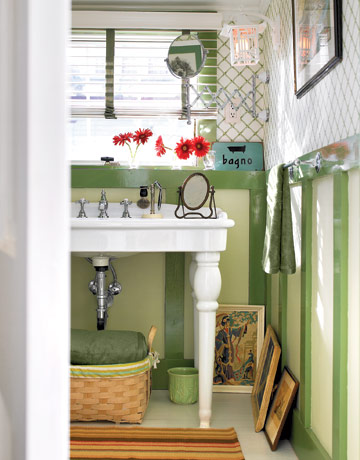 Did I mention this home is a mere 950 square feet?   A lack of space is no excuse for not loving and living in the home of your dreams!  We would all do well to learn that lesson!
Photo Credits:  Country Living.