This summer, I haven't been to as many yard sales as usual.  My plate (translation: calendar) has been very full lately.  However, I happened upon this yard sale on my way somewhere else last Saturday morning and had to stop.  So glad I did.  This is what I found: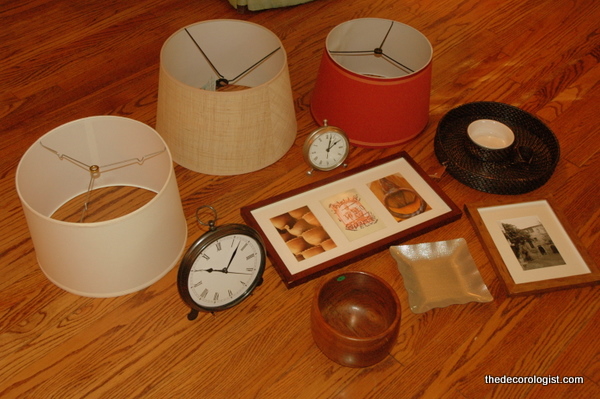 It was a multi-family sale.  Proceeds were going to a charity that helps support mentally impaired adults in the Nashville area.   I started noticing immediately that there were lots of Pottery Barn items, most of which still had tags.  Upon further inspection, I found each piece had some minor damage.  A small spot here, a barely chipped frame there.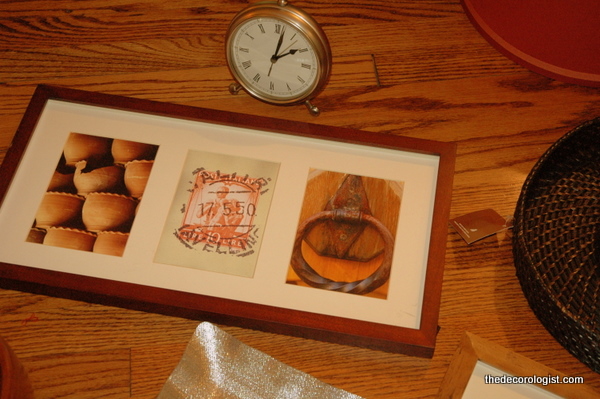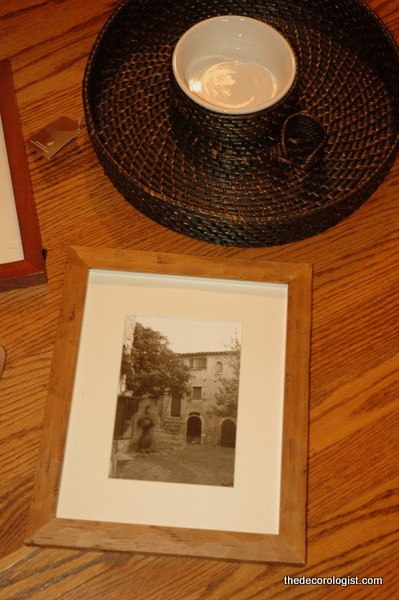 I don't typically shop at Pottery Barn, except for clearance items and ideas.   But I hit the jackpot this Saturday morning.  After asking a few questions, I discovered that a local Pottery Barn store donated damaged items they couldn't sell for this yard sale.  Check out these 2  8×10 rugs I snagged: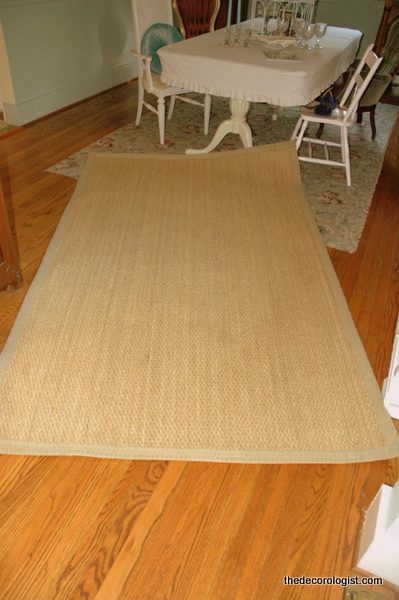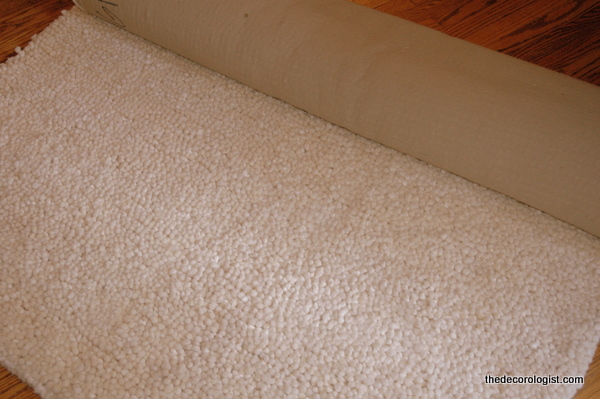 I dished out a total of $65 for my treasures.   Then I went home and checked out Pottery Barn's online catalog.   The 2 rugs together would have cost over $700.  The lampshades would have set me back over $170.    And those two clocks – over $100.  So I figure I scored over $1000 worth of Pottery Barn items for a mere $65.  Lucky me!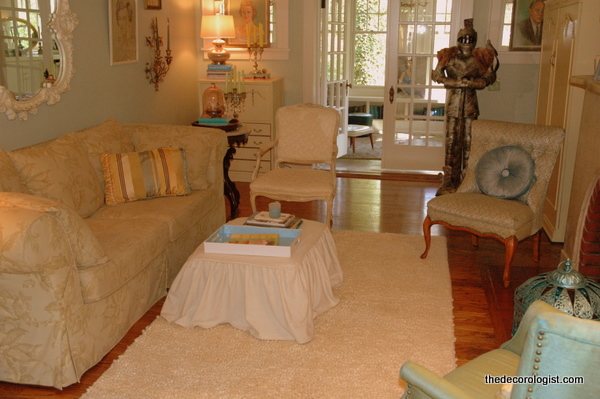 How do you like my new living room rug?  It's super-comfy and warm on the toes.   It should warm things up for the winter months!  And the art, clocks, wooden bowl, and rattan tray were all used in the two homes I staged last week.  Ah, there's nothing like a good yard sale . . .
Photo Credits:  The Decorologist.