Amanda Brown owns Spruce, a furniture redesign studio in Austin, Texas.  Formerly a contributing writer for Design*Sponge, Amanda just published a book called Spruce:  A Step-By-Step Guide to Upholstery and Design. Since so many of my readers enjoy DIY projects and budget-friendly ideas for updating furniture, I agreed to review her new book.  Family heirlooms and flea market finds could bring so much character to a room, but their saggy cushions, dated fabric, and out-of-style design details can mask their potential.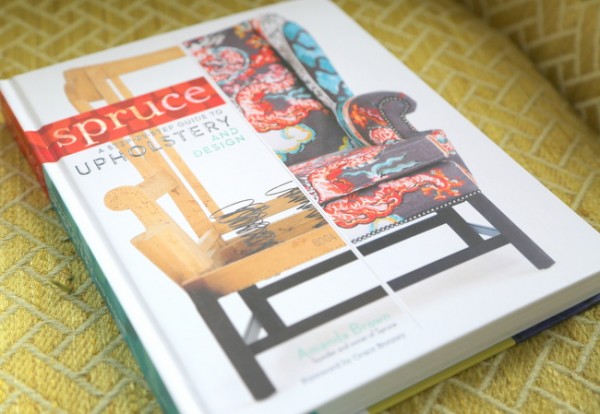 Amanda Brown's Spruce:  A Step-by-Step Guide to Upholstery and Design
The book itself is beautiful and colorful.  Lots of great graphics and tons of photography not only keeps your attention, but also helps you visualize each step as she lays it all out.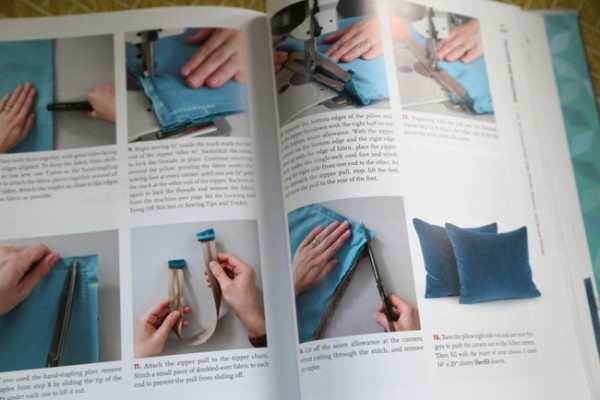 Amanda gives step-by-step instructions for all kinds of projects, including reupholstering a Louis chair, slipper chair, wingback chair, sofa, ottoman, and pillows of all kinds.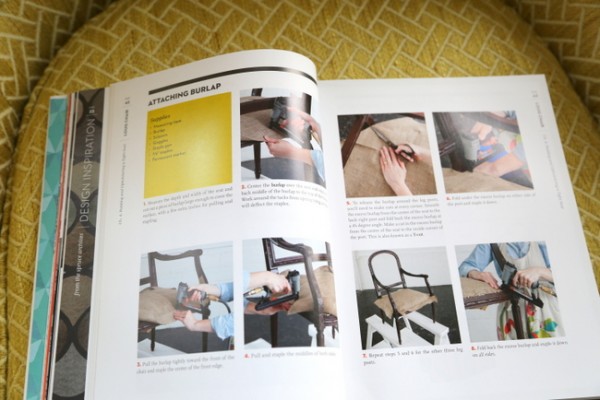 There are 900 color photographs that really helps illustrate each and every step for a given project.  Amanda even provides a guide for mixing and matching fabrics with lots of updated ideas to give your furniture a one-of-a-kind look.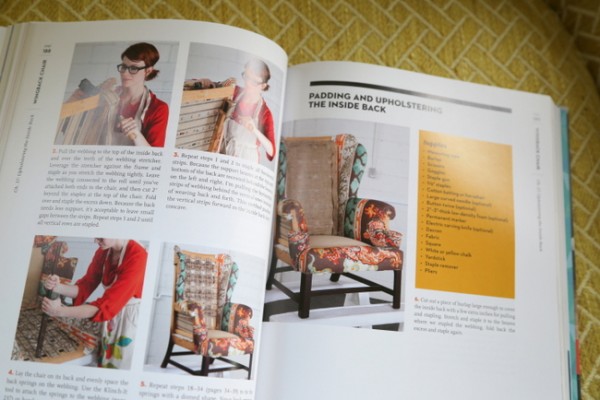 If you are interested in learning how to reupholster furniture for yourself, this is the book to get. It's very thorough and detailed.  But I must tell you . . .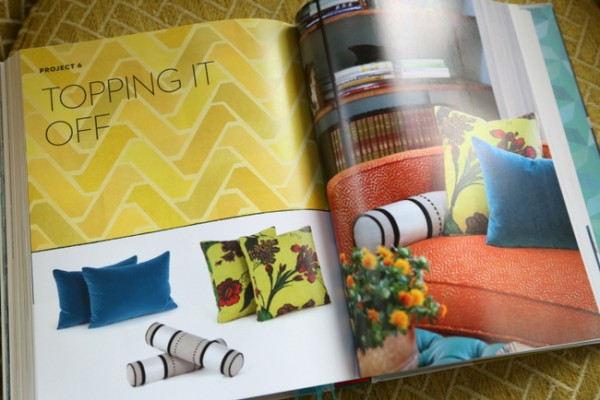 This book is not for the faint of heart, or those with my level of skills (or lack thereof).  My skill level in this department is LOW, so it's pretty much all Greek to me.  But if you have some basic carpentry or sewing skills, you will absolutely love it.  It would be make a great Christmas gift, don't you think?  If you want to learn a bit more about Amanda and the book, check out this video.