One of the hottest trends in design isn't anything new. It's a return to a classic interior design style where floral chintz, rattan, painted furniture, skirted sofas, chinoiserie, wallpaper, cloth napkins, and grandmother's china are celebrated. And most importantly (to me, anyway) it's about COLOR.  Not a lot of neutrals in this style. My friends, the Grand Millennial style is a trend that I embrace whole heartedly!

If your favorite designers include Dorothy Draper, Sister Parish – maybe even Tobi Fairley, you may already know the look. Happy colors, relaxed formality, attention to detail, and unapologetically feminine.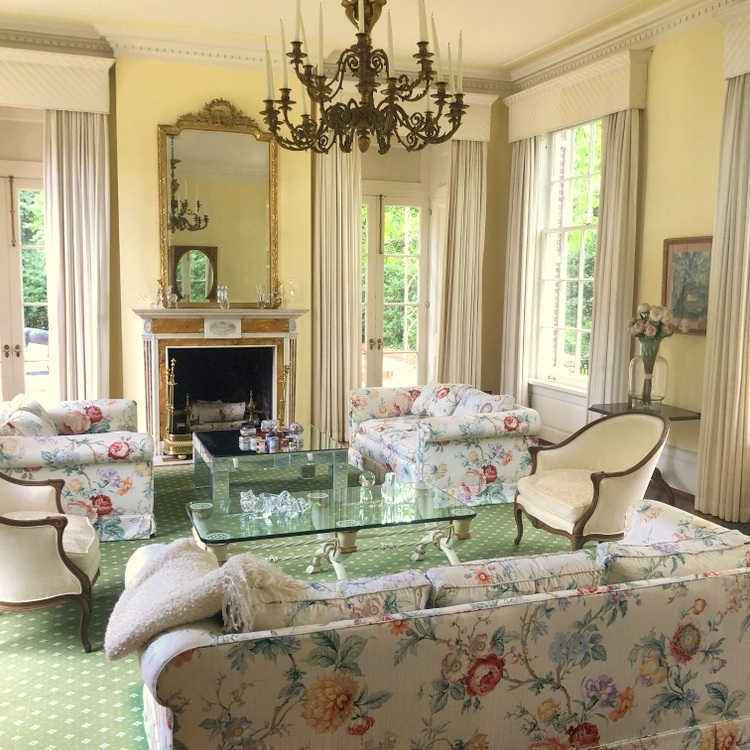 If you love to attend estate sales, tour historic homes, and collect things of nostalgic beauty, you just might be a Grand Millennialist. Wondering why it's named that? Millennials in their 20s and 30s are reviving and reinvigorating the look of dear old Grandmother's home.  If you consider all the modern, clean-lined design that has saturated homes for the last few decade, it's really quite rebellious!
I was fortunate enough to recently attend a FABULOUS estate sale in the toniest old part of Nashville. The images I'm sharing here are from its many-decades-old design, which holds up surprisingly well in this latest design trend dubbed Grand Millennialism.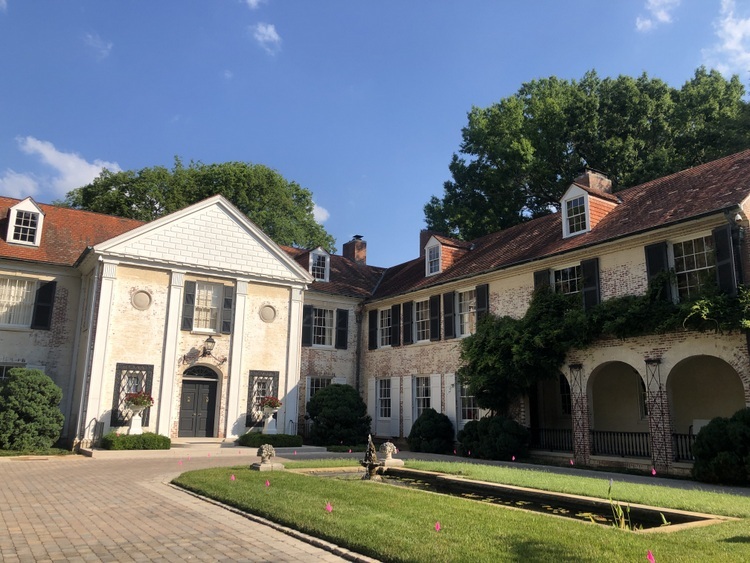 Please excuse me while I linger in the front entry to soak it all in: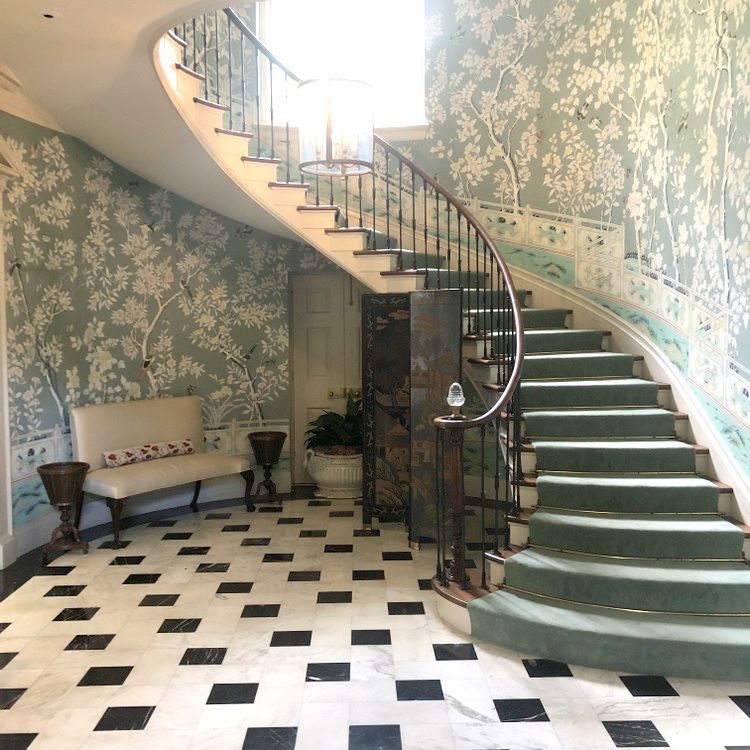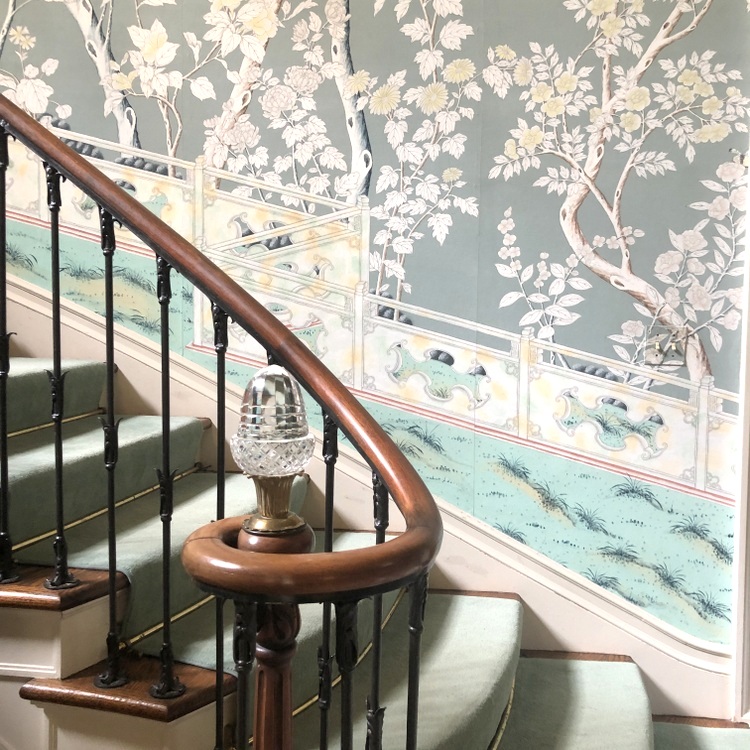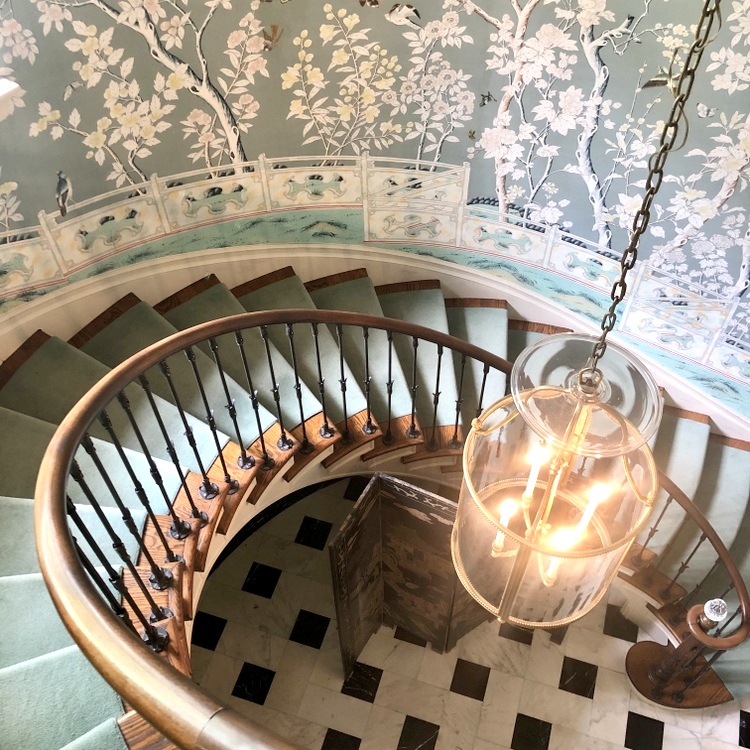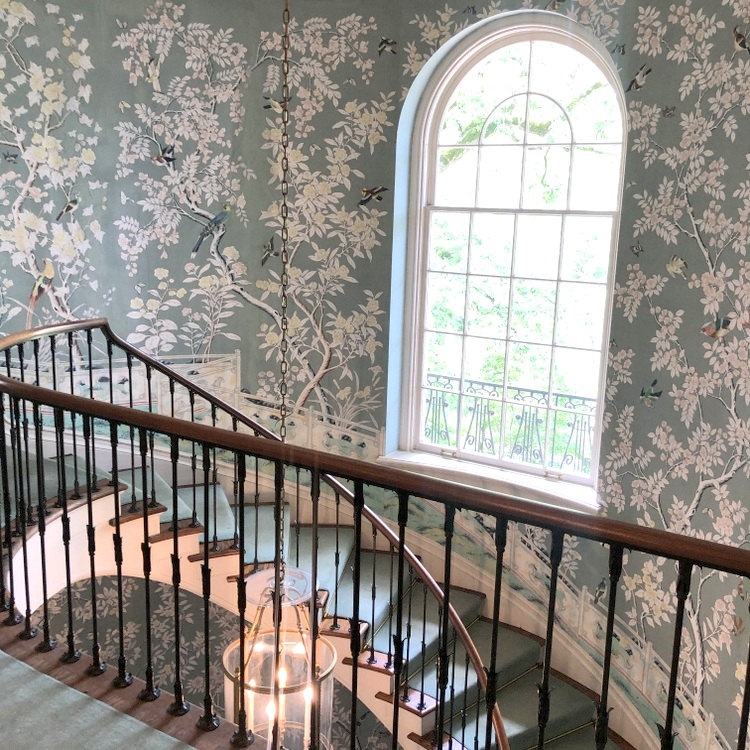 I just can't even. Is it just me, or HAVE YOU EVER SEEN ANYTHING SO BEAUTIFUL????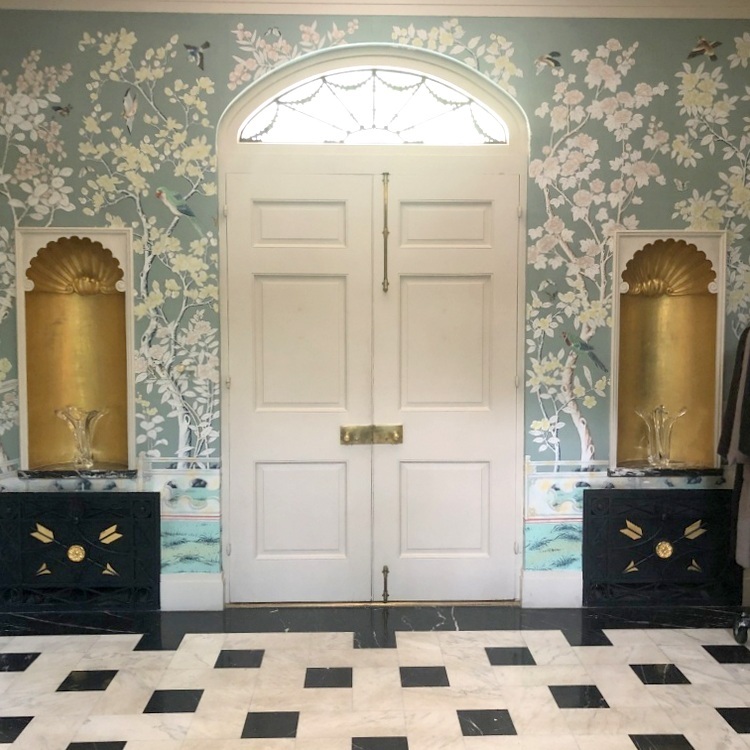 So much beautiful flooring. Lots of marble, hardwood, vintage rugs, and patterned carpet.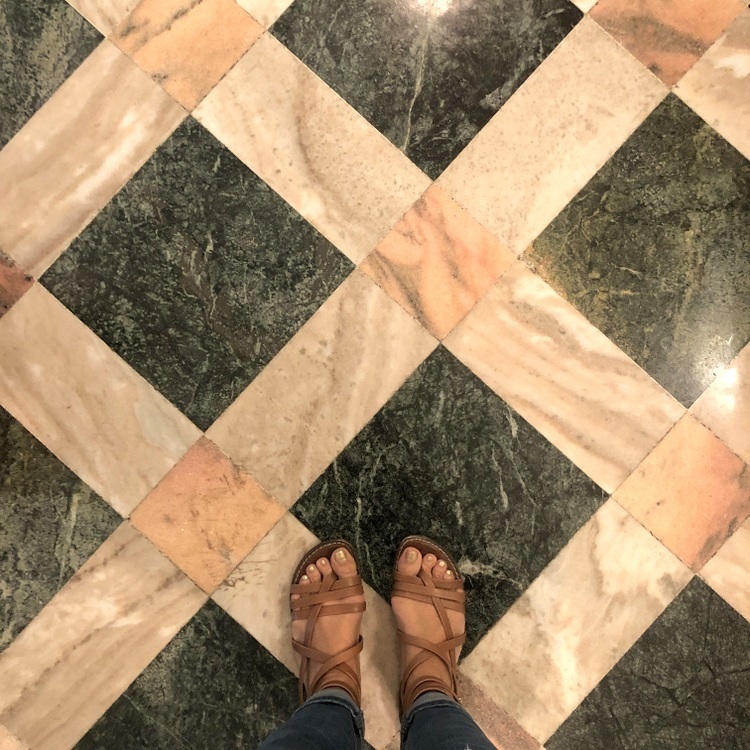 Oh, the fabrics and colors! The next two shots are from the a young girl's room, with a walk-in closet to die for: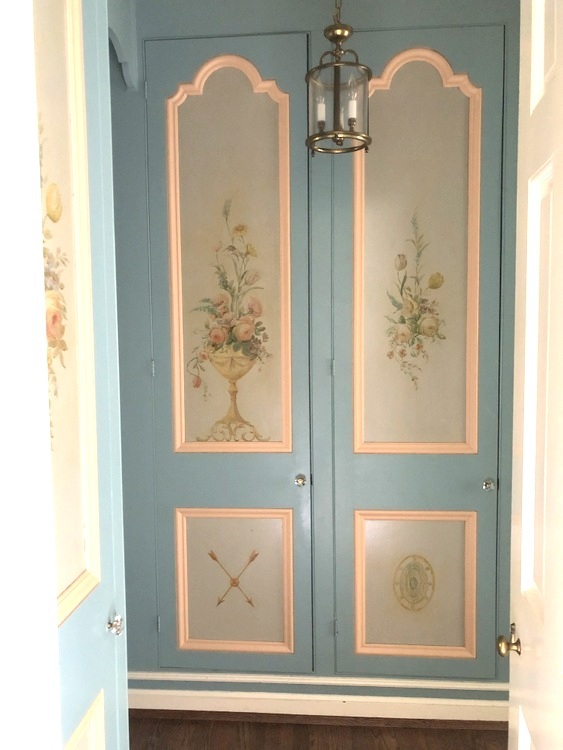 The house was built in the early 1900s, and nearly every room has a fireplace. Every one is uniquely beautiful.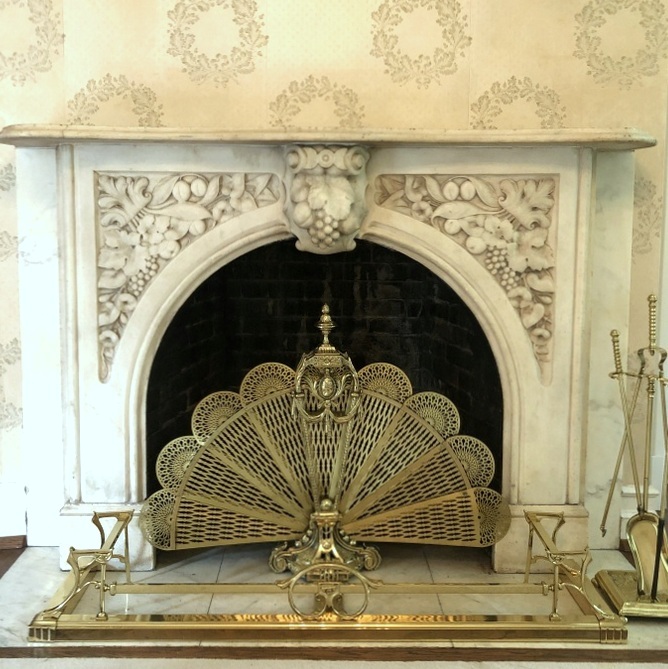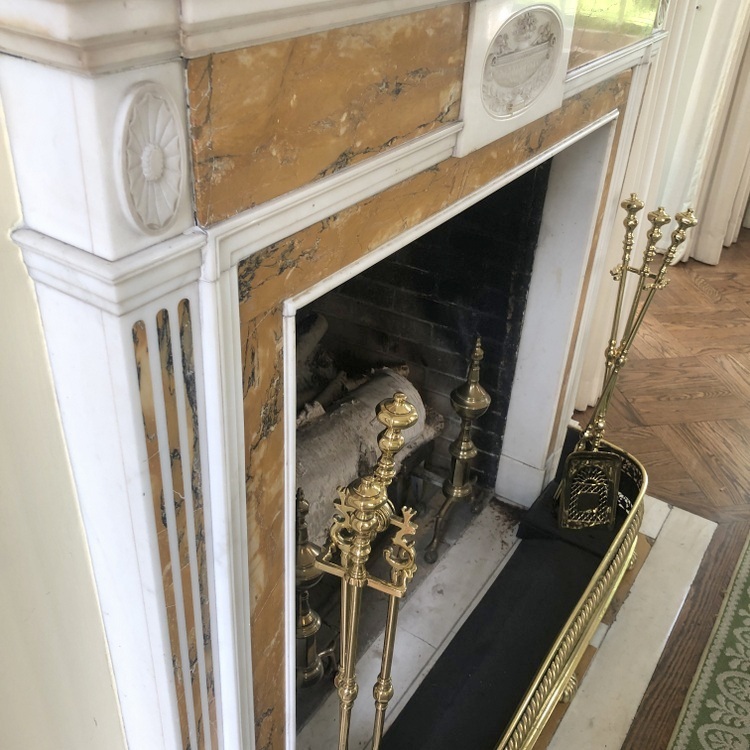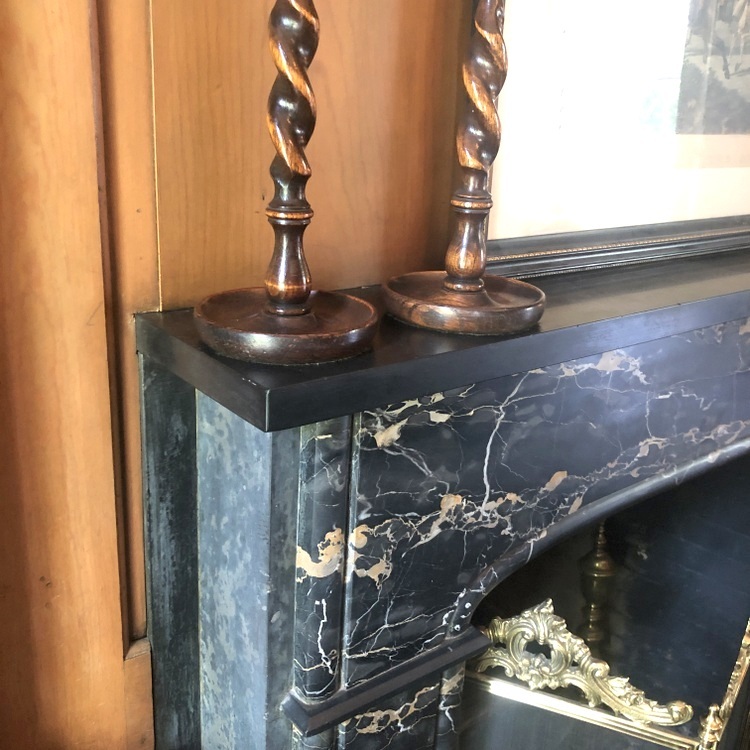 This hallway took my breath away. I mean, look at that ceiling!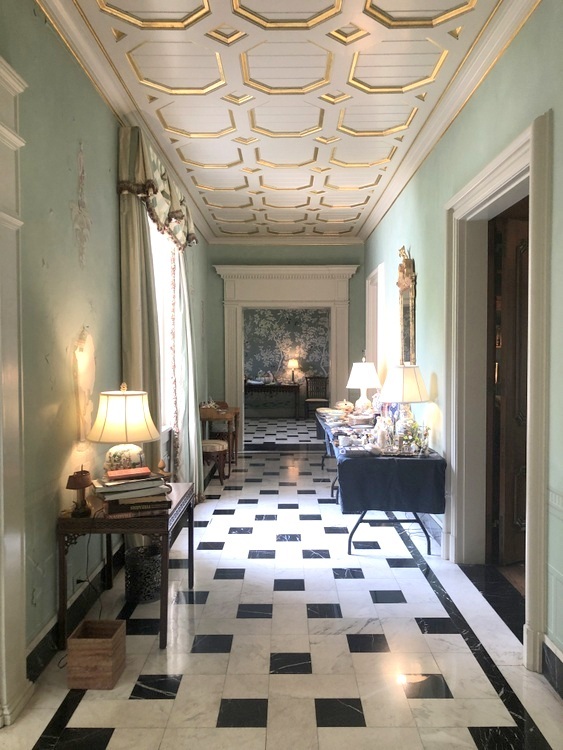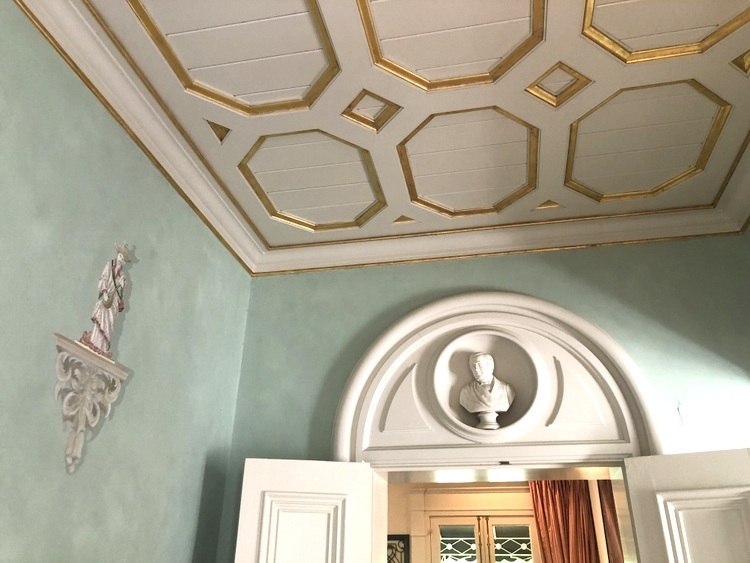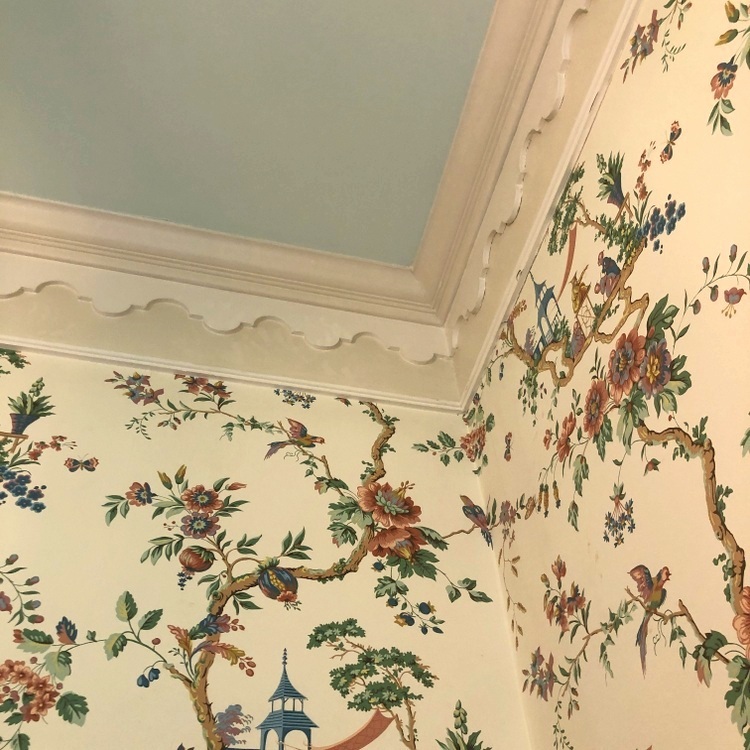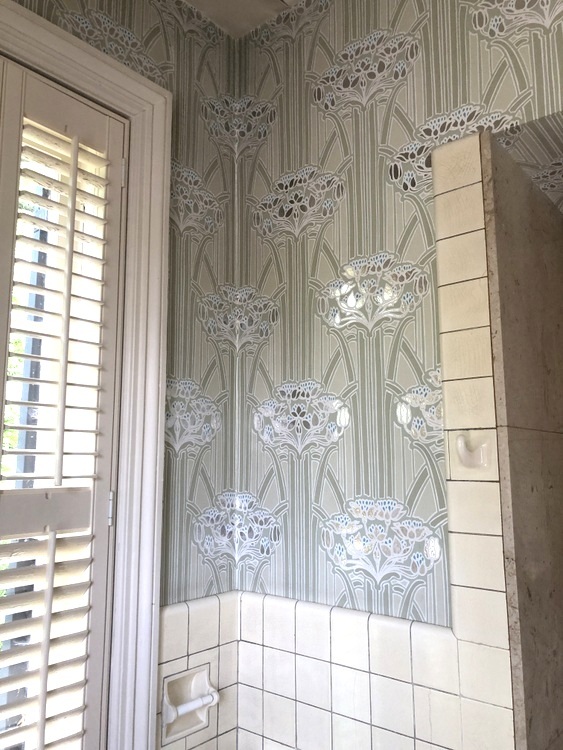 The dishes, furnishings, and decor items for sale at this home – a total dream for lovers of Grand Millennial style.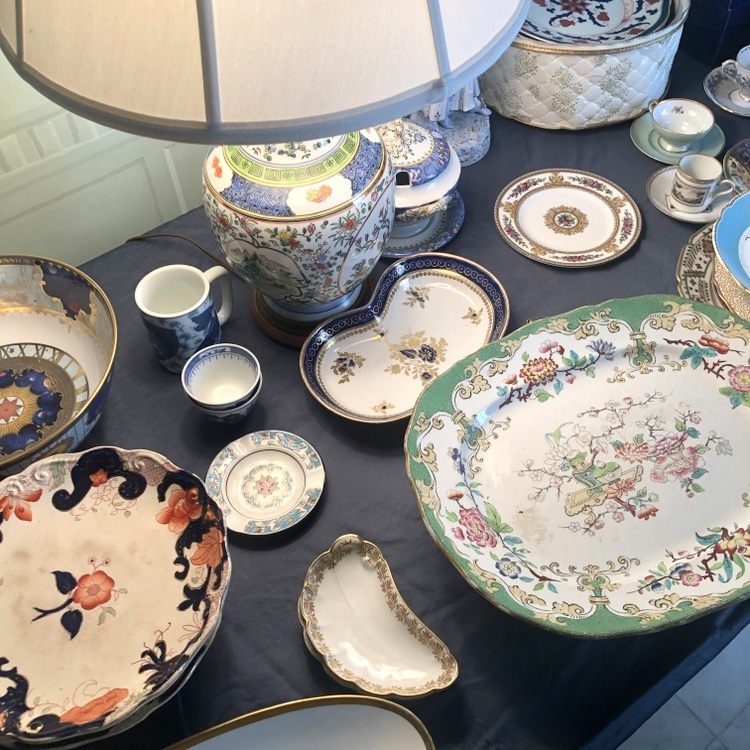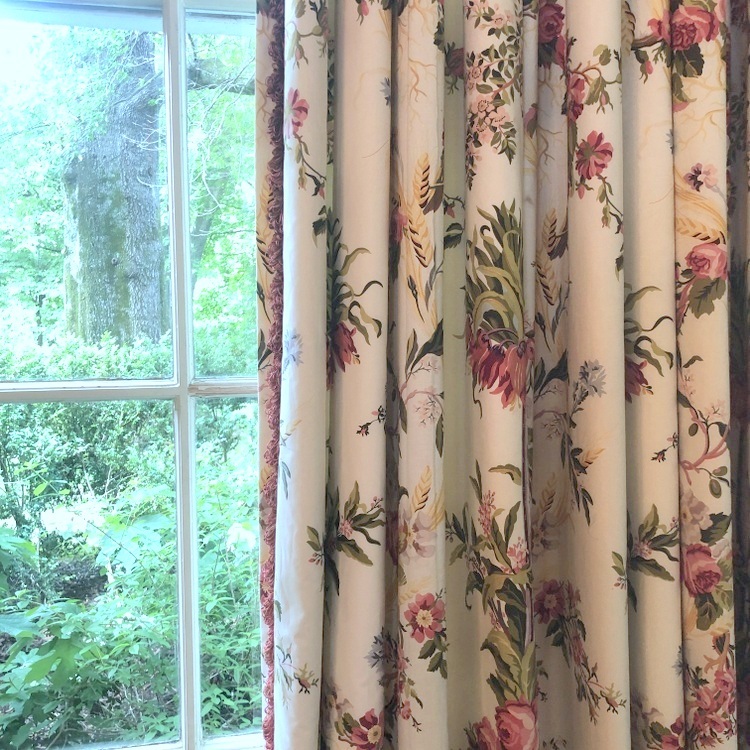 You don't have to amass a collection of antiques to apply the Grand Millennial style, but a few special old pieces really help.
Mixing brand new items with what you love from different eras keeps the Grand Millennial style fresh and modern, in its own way. I'm just dying to share what I scored at this estate sale!
But before I do:
For those of you who are in the design biz (or who would love to be!), I'm offering 2 LIVE, IN-PERSON certification courses in September. The first is for paint color consulting, and the second is for real estate staging. Students of both courses will attend an hors d'oeuvres reception at my own Grand Millennial style home at the end of the class! Click on the images below to find out more: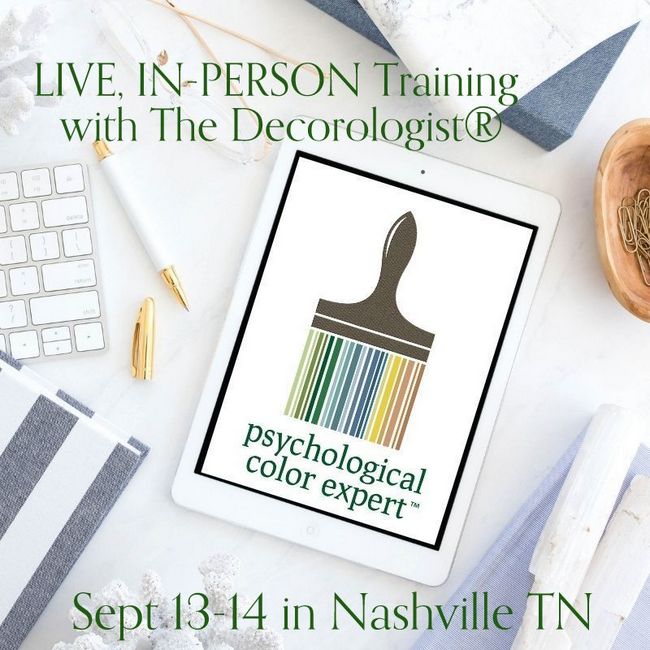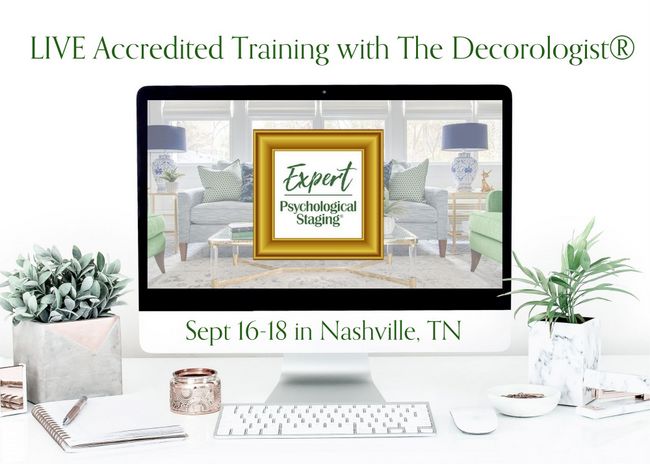 Ok, now for my great estate sale finds! I scored a gorgeous, striped, custom sofa and a bound, patterned carpet that is PERFECT in size for my large, square drawing room: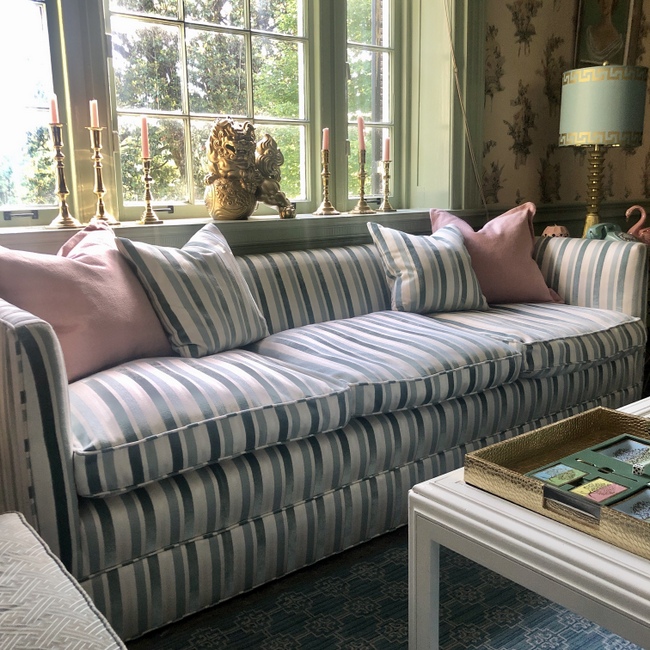 The photo below is showing some shadow from the furniture, but the rug is not faded.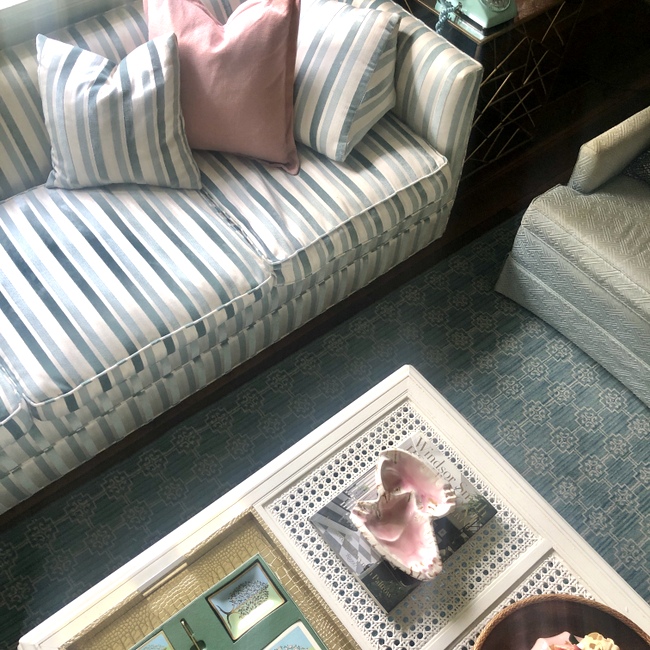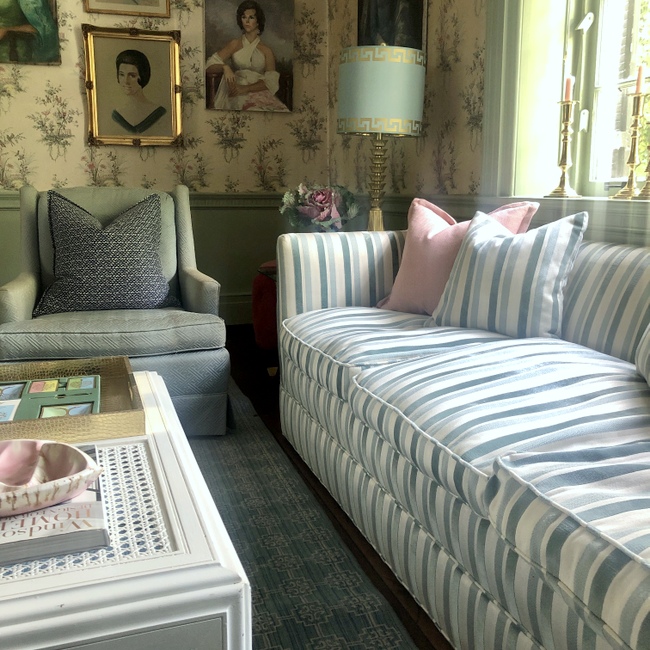 Someday I'll post better images of this room, but I'm still working on the layout since I've incorporated these awesome estate sale finds! I want to know – what do you think about Grand Millennial style?