When most people hear the term "home staging," they think of vacant home staging. Vacant staging is when an empty property is staged with furnishings to enhance its appeal to buyers. Occupied home staging, on the other hand, is when the property is NOT empty. The seller is still actively living in a home full of furnishings, and a professional stager is hired to use mainly what is in the home to improve the appeal of the lived-in home to buyers.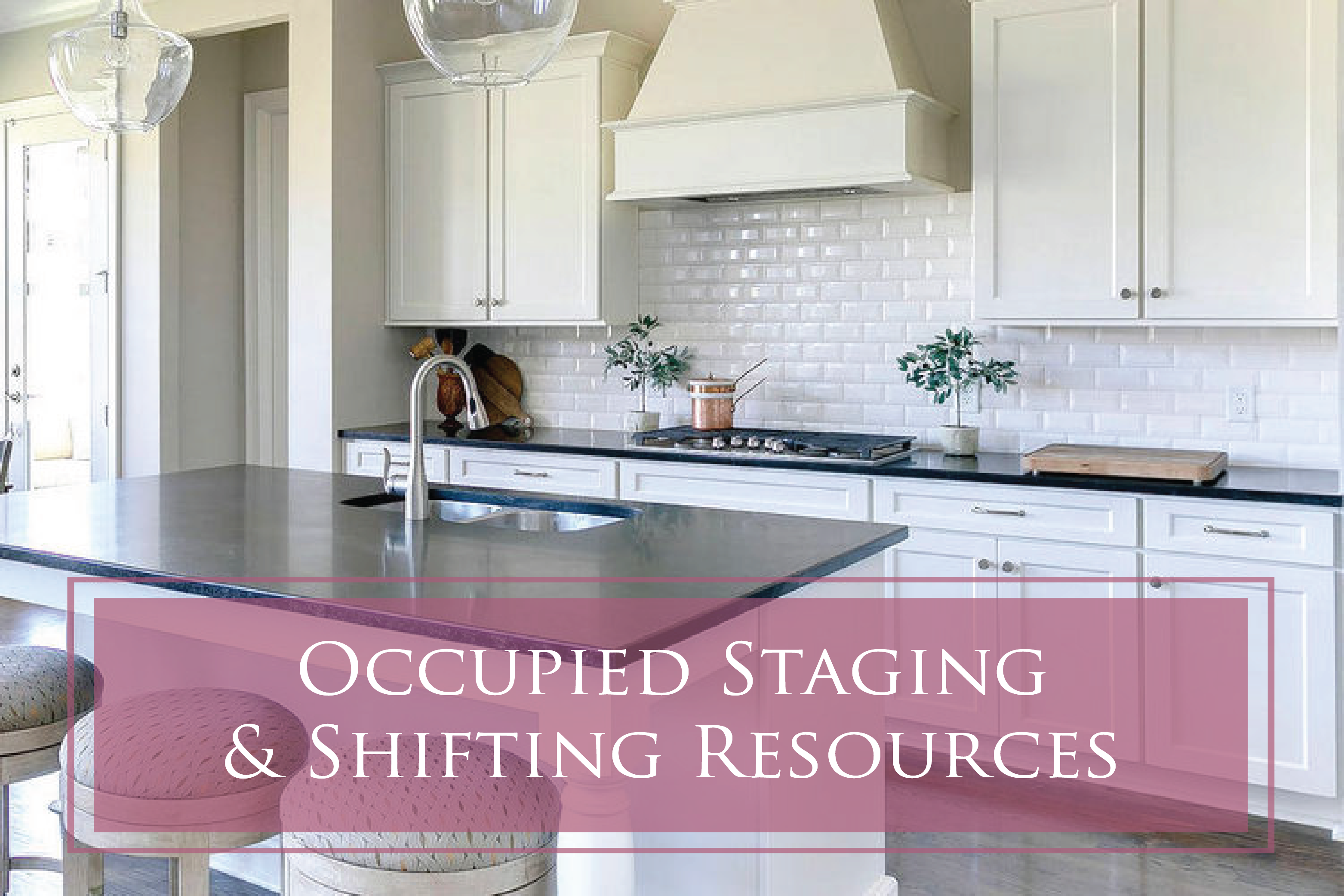 In many ways, occupied home staging requires more skill and resourcefulness than working with a blank slate. Can simply rearranging furniture and decor make that positive of a difference? It certainly can, but sometimes you have to "rob Peter to pay Paul." That idiom simply means:  it's often necessary to take from one to give to another, or shift resources. 
When staging homes to sell, rooms have to be prioritized. In the process of Psychological Staging®,  the main living room is always the most important room to stage and the FIRST room to stage. So it gets priority – it gets the "best" of what the homeowner has. If that space doesn't impress or if the existing furnishings take attention away from the architectural selling points of the home, a quick and high price offer may be hindered.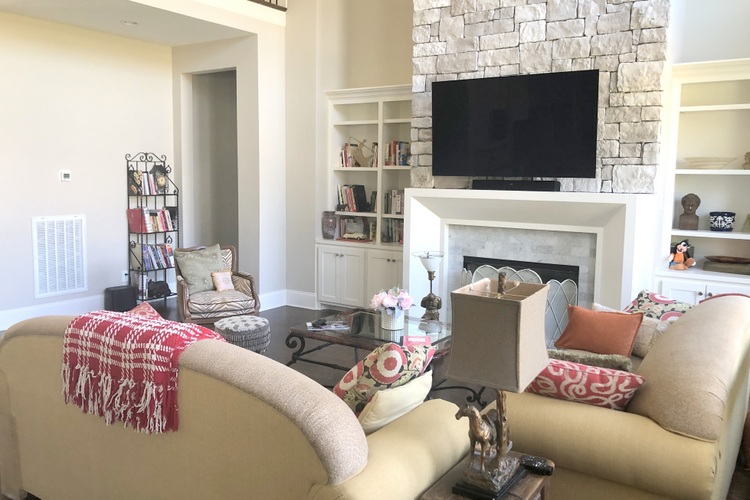 before
This home's furnishings and decor did more to distract buyers than to draw attention to the architectural elements of the property being marketed.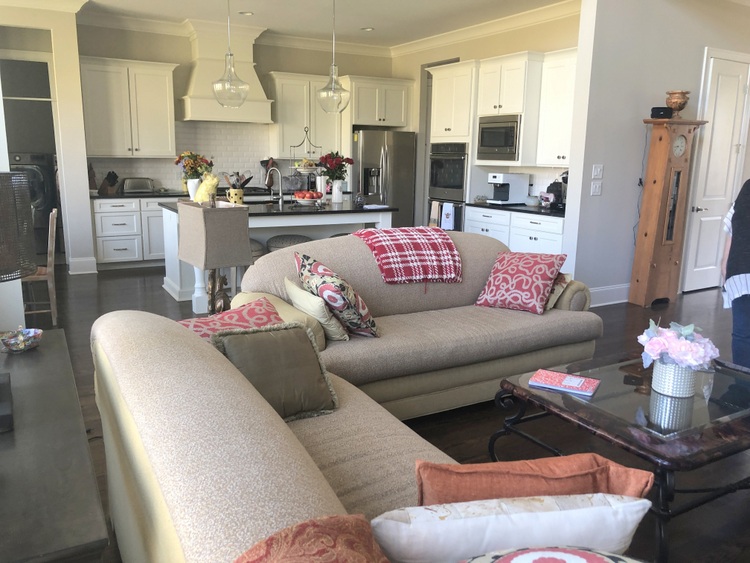 before
What did you notice in the photos above? The furniture, the decor, the colorful pillows and throws? In occupied staging, the goal is to de-emphasize those things (because those things ARE NOT what you are selling).
That is when you go on a treasure hunt throughout the home to see what else you may have to work with. Maybe there are items with better scale, color, or style for the prioritized room.  In this case, the upstairs bonus room yielded possibilities! We switched out the sofas between the two spaces and moved a leather chair into the main living room.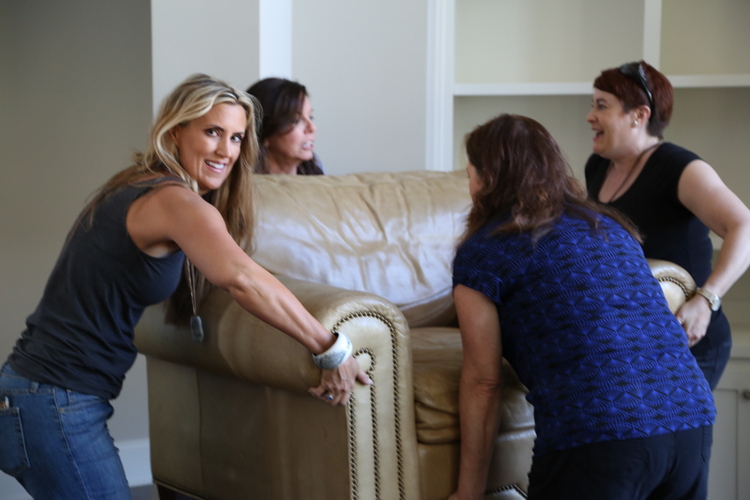 No more distractions – the attention is now where it should be! The architecture takes center stage, and the furnishings and decor simply support it and draw attention to it.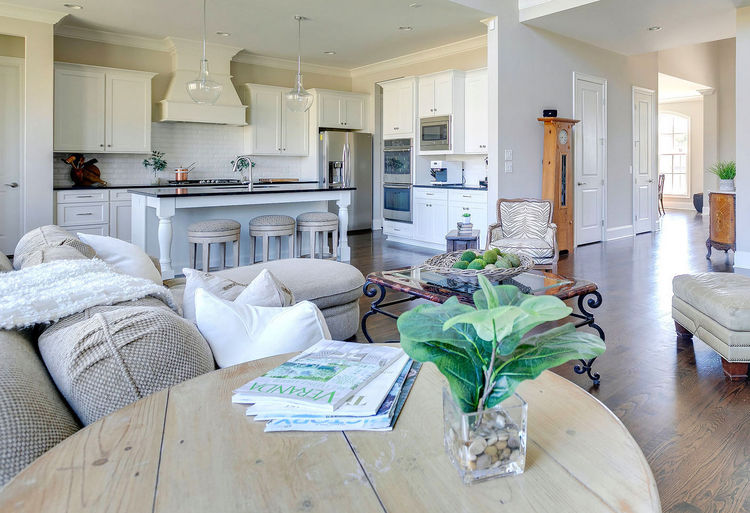 after
Robbing Peter to pay Paul gave us the wow factor needed to make a great first impression on would-be buyers. We chose decor from the client's existing supply, edited ruthlessly, and added a few needed staging props to finish out the look.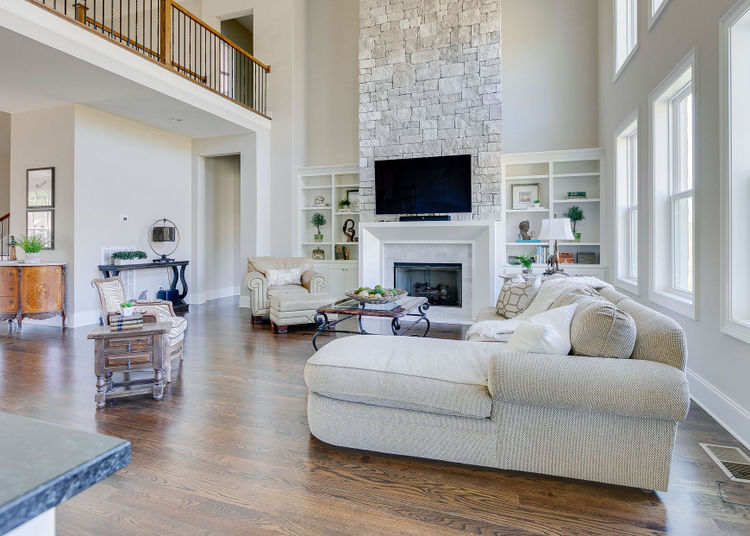 Did I mention the ruthless editing? Yes, I did. You can see what i mean in these before and afters of the adjoining kitchen: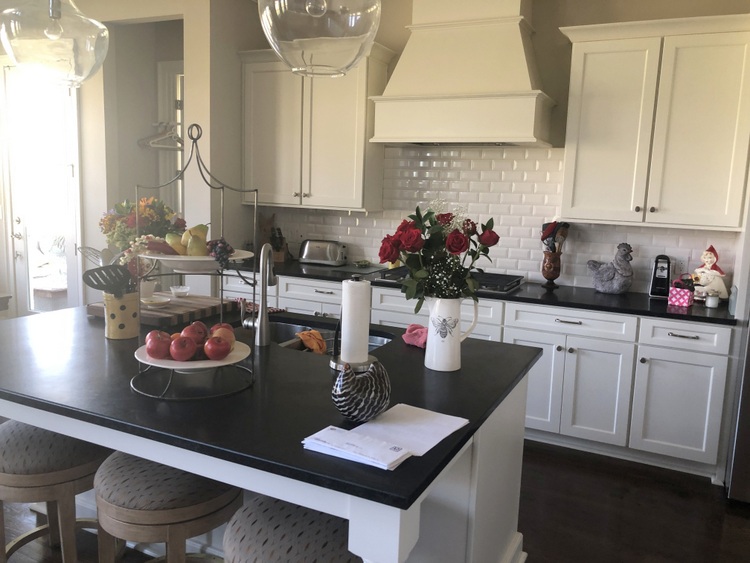 before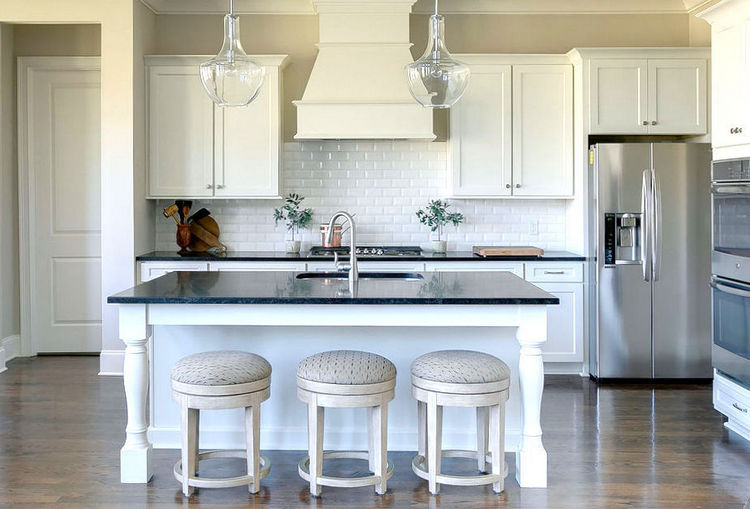 after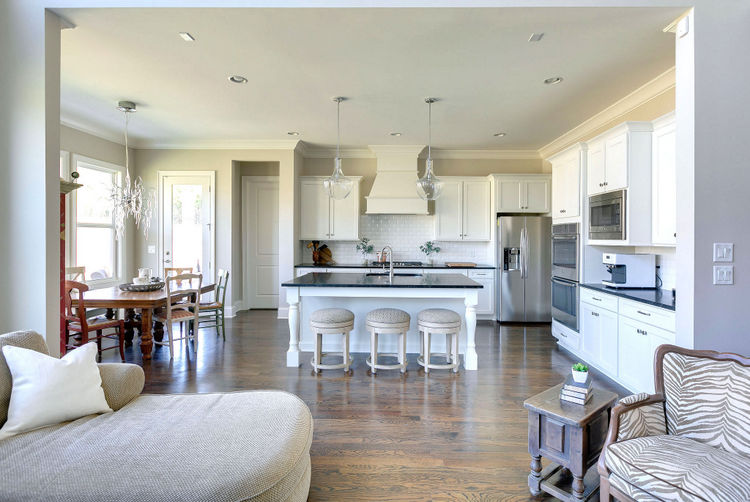 after
By shifting resources (or robbing Peter to pay Paul), we were able to market this luxury property to best appeal to the majority of home buyers. You may be wondering about that bonus room, and how it must have suffered . . .
It still showed nicely and recognized its place as second fiddle to the main living room: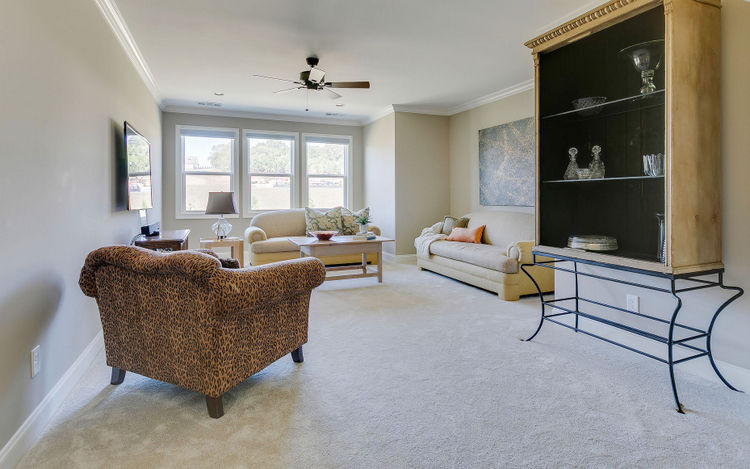 Do you want to become a professional home stager or up your staging game? Come to Nashville this fall and train with me!
LIVE, IN-PERSON Home Staging Certification Course in Nashville, TN Sept 16-18!
Our course is accredited by the Real Estate Staging Association® and approved by the International Association of Home Staging Professionals®. Seating is extremely limited, so sign up today: