Time and again, I've seen people use neutral paint colors for historic homes. With very few exceptions, it doesn't work.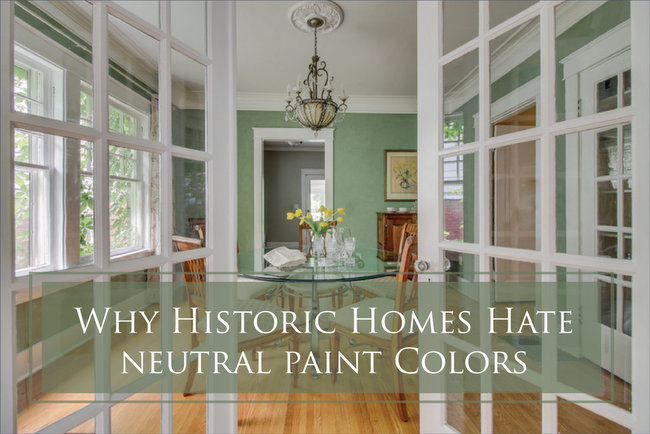 Why not?
Beige and gray paint colors have been all the rage for go-to interior colors since the 1990's. Not so much prior to that. Your grandparents and grandparents' grandparents were looking to brighten up their dark interiors before electricity was invented, and beige and gray just don't have that power. Brighter, bolder colors do, and that's why historic homes were more often painted in vivid hues, including blues, greens, yellows, ochres, and reds. Older homes sported lots of stained wood trim, as well, and grays and beiges simply DIE next to lots of wood tones. Neutral paint colors for historic homes results in a lackluster effect, at best.
Last week, I certified the latest group of Expert Psychological Stagers™ in my three-day intensive home staging course. What an honor that they came from Arizona, Colorado, Florida, Minnesota, Texas, Kentucky, Florida, and Washington, D.C. to train with me! I loved being with this amazing group of women who are following their passion for staging and design!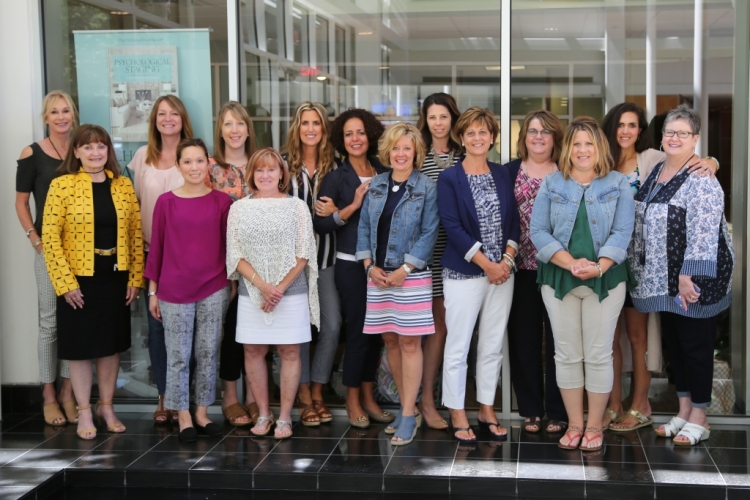 June 2017 EPS™ Graduates
As part of their hands-on training, they actually stage an occupied property that is about to go on the market. It's an invaluable way to make the training come alive and put into practice all the things they've learned! The house we staged this time is an historic bed-and-breakfast with tons of character. When staging historic homes, do you "update" the interior colors with today's trendy grays, greiges, and beiges?
That's a big NO. However there are certain colors that may need freshening up a bit. Like the dark gold color on the living room walls of this home: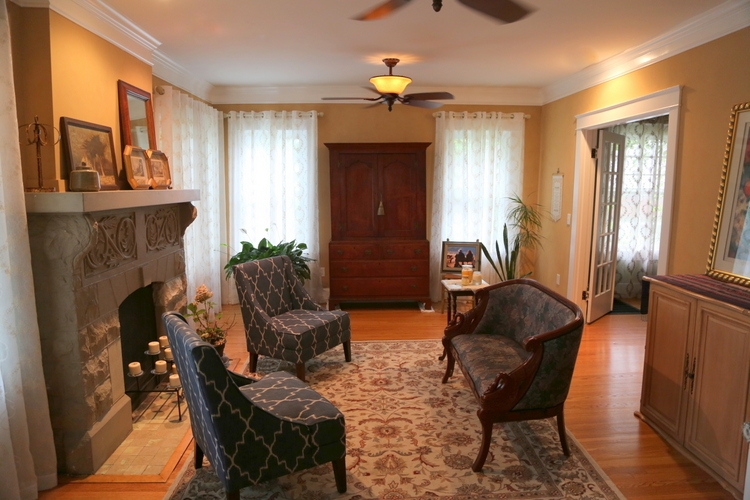 before
The yellow-gold paint color was too dark for the first impression of this beautiful home, don't you agree? What color would you choose if you were staging this house to sell? Let's take a peek in the adjoining dining room to see if that might guide our choice: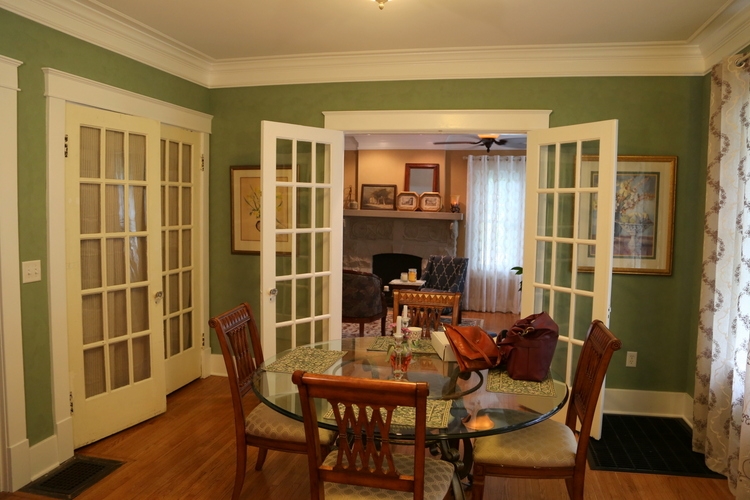 before
When staging a home to sell, you can't always expect the homeowner to be able to repaint EVERY room in the house. The goal is to make the most impact with the least amount of money, and painting rooms costs money. I recommended that these homeowners paint the living room (which you see upon entry to the home) a color that would flow nicely into the adjoining space (the dining room) prior to the day of staging.
Neutral paint colors for historic homes shouldn't be as neutral as those we find in modern homes – instead, it's better to choose lighter, muted version of colors that are more often characteristic of historic homes. That's what I chose based on the more vivid green paint color in the dining room: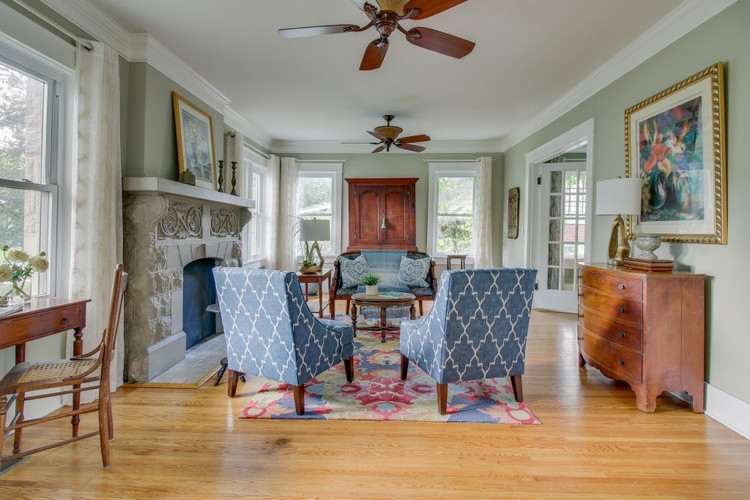 after
It's not a true neutral, but instead a grayed-green that will act as this home's "neutral." A true gray or beige would not have the freshening effect that this color does. We used most of the homeowner's furnishings, simply bringing in the rug, some pillows, lamps, and some florals. Here's another shot of the living room prior to our staging: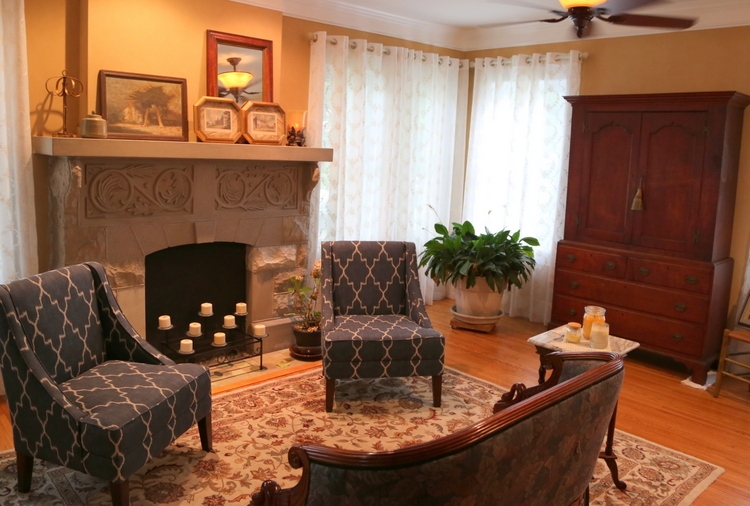 before
The gray-green color I chose for this room is from the Psychological Staging Paint Color Toolkit, which my graduates understand exactly how to use when staging homes to sell.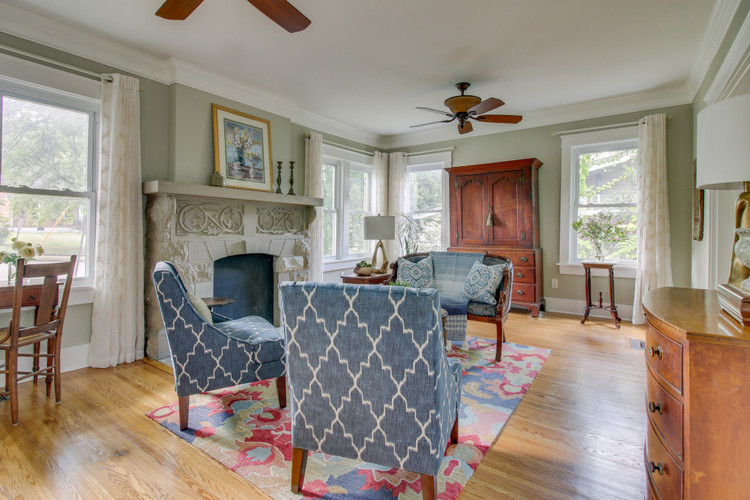 after
The new color puts the emphasis on the beautiful architecture of the room:  the fireplace, the trim mouldings, the original hardwood flooring . . .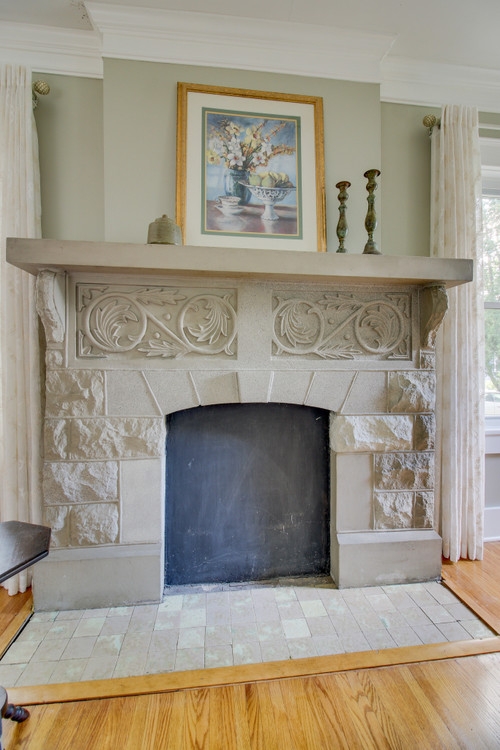 I'm SO IN LOVE with that fireplace, and I believe buyers will be, too! They don't make them like this anymore . . .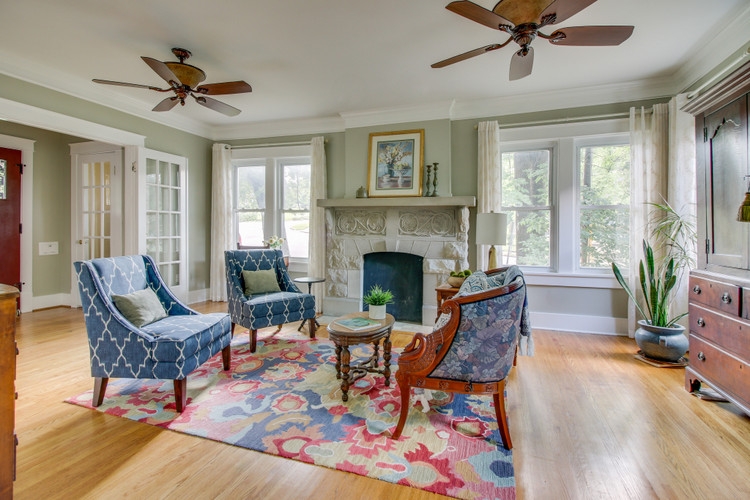 after
Let's see how much better this color flows into the adjoining dining room: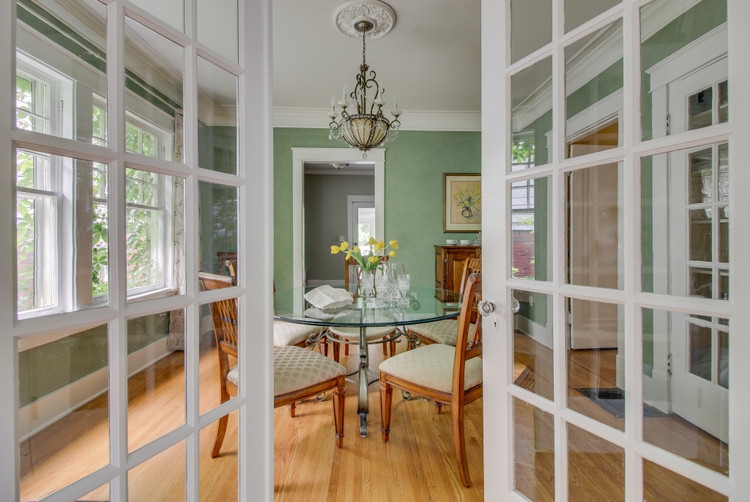 after
Backdrops of greens and blues always enrich wood tones: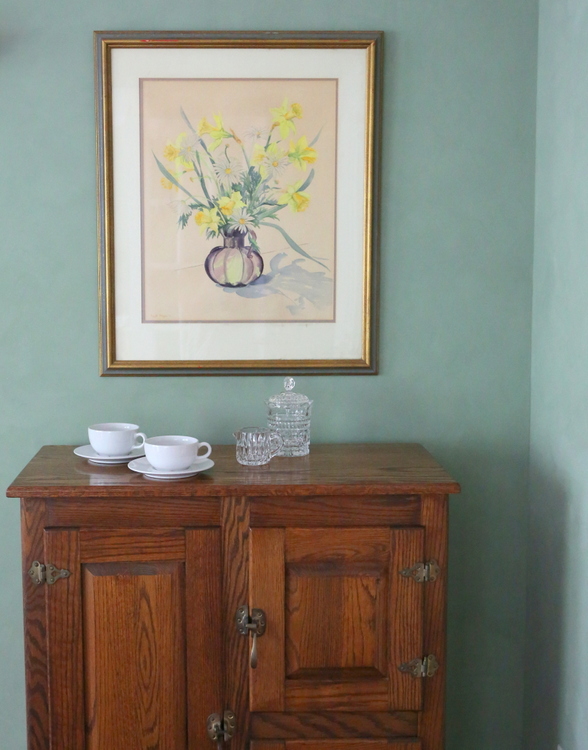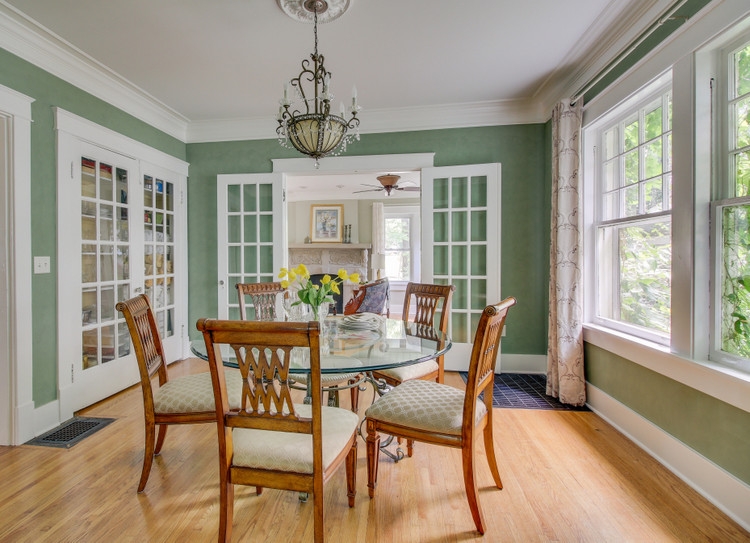 after
Stay tuned to see more befores/afters of this fabulous home! We had a blast staging this one, as you can see: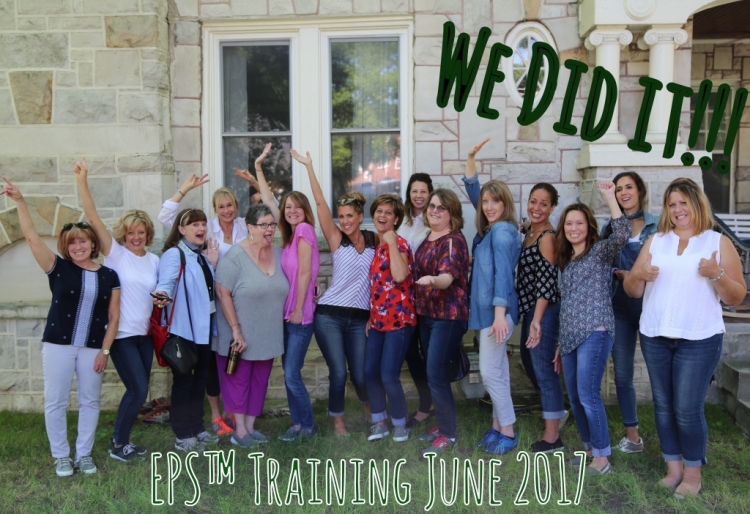 Wanna join in on the fun and start making money doing what you LOVE? To find out more about upcoming EPS™ certification courses and see reviews from some of our recent graduates, click here. If you need to hire an Expert Psychological Stager for your listing, find one in your area here.