I've been saying it for years now – the right staging colors increase the sales price of homes on the market. I believe it and have built my business on it!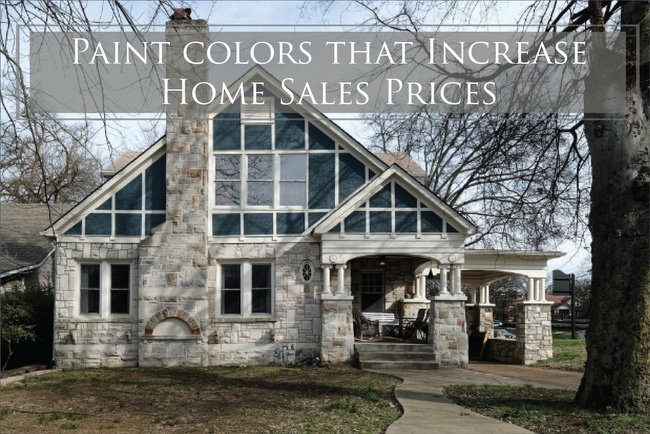 Many of you know that I founded the RESA-accredited Expert Psychological Stager™ certification course after a decade of staging homes to sell quickly and for top dollar. Our course offers the most specific and proven paint color instruction for staging in the business. I say that with all confidence, because IT'S TRUTH.
Last year, a well-known home stager publicly said something like:  "Anyone can do paint color – all you have to do is choose one of the paint company's Color of the Year and you're good." I probably shouldn't put that in quotes, but that's the gist of what she stated regard to the need (or lack thereof) of color instruction for staging. Wow, is she ever underestimating the power of staging colors!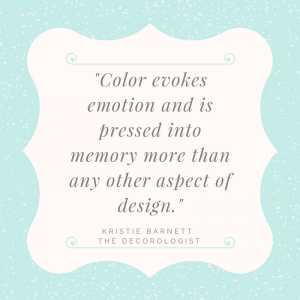 Zillow just put out a study that confirms what I've known all along – the right paint colors increase sales prices of homes. Zillow's 2017 Paint Color Analysis looked at more than 32,000 photos from sold homes around the country to see how certain paint colors impacted their sale price on average. You can read all about the particulars here, but these are some high points:
STAGING COLORS COUNTS:
Houses with bathrooms painted light blue sell for more (over 5K!), while those painted white sell for less (-4K).
Houses with dining rooms painted gray-blue or dark blue sell for more (+2K), while those with red walls sell for less (-2K).

color design by The Decorologist
Houses with living rooms painted beige or oatmeal (greige) sell for more (+1.8K), while those painted blue sell for less (-800).
Houses with kitchens that are soft blue or gray-blue sell for more (+1.8K), while houses with yellow kitchens sell for less (-800).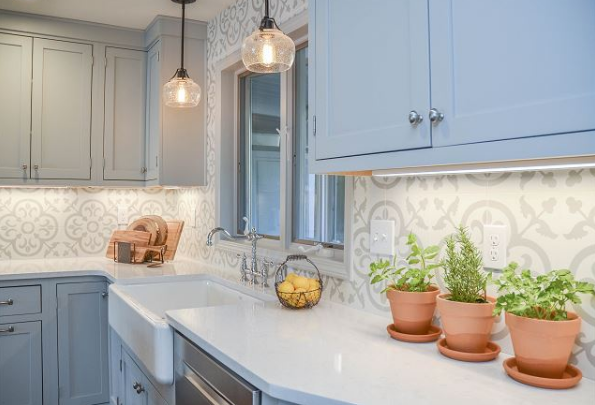 color design by The Decorologist
Exteriors painted greige sell for more (+1.5K), while those painted taupe or brown sell for less (-2K).
I know what you're thinking: WHICH light blue? WHICH greige? etc. There are millions of colors to choose from, but I teach my EPS™ stagers EXACTLY which staging colors to use and where to use them. The March 2019 EPS™ course is coming up, and space fills up fast! Be sure to secure your spot soon if you want to join this elite group of home stagers with all the paint color knowledge needed to sell homes for more money!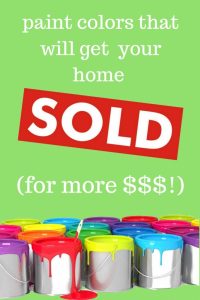 Share this Post