When designing interior spaces, I typically choose paint color first. If you work in the field of design, you may have been taught to do the exact opposite. I know, I know. That's what they teach in design school. You start with art or fabric or rug, then choose a wall color from one of those – you simply have to match it. Color me crazy, but what affects you most when you enter a space? It's what you see the most of, right? So if you choose the background color in that piece of chair fabric or a color in 15% of your area rug for your wall color, it may match but that doesn't mean you (or your clients) are going to LOVE it.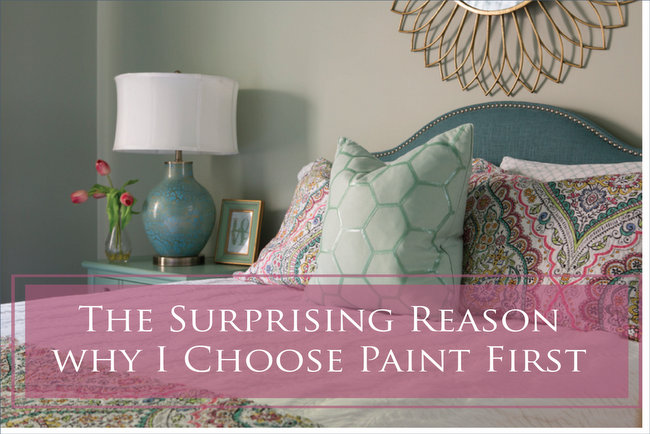 Last year I designed four children's bedrooms in one client's home. Although the youngest of the family was still in a crib, the idea was to create a room that would be colorful but sophisticated enough to take her from little girl to adult. Designing "evergreen" children's rooms is something I really love to do. It's an approach that enables you to stretch your dollars by making design decisions that last throughout childhood – so you don't have to buy new every few years when your kids tire of Barbies or Pokemon or whatever "theme" of the season they are into.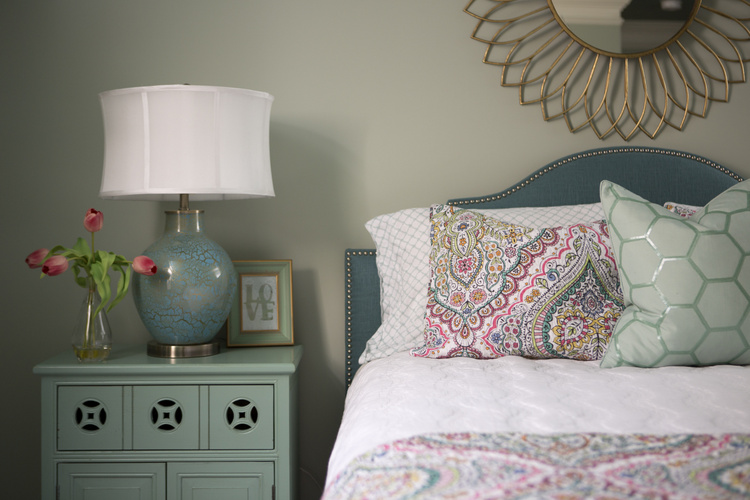 Of course, we should start with the "before." There really wasn't much to work with. Just a full-sized mattress and a crib. My client wanted happy color for her baby girl's room, but something not too babyish or predictable.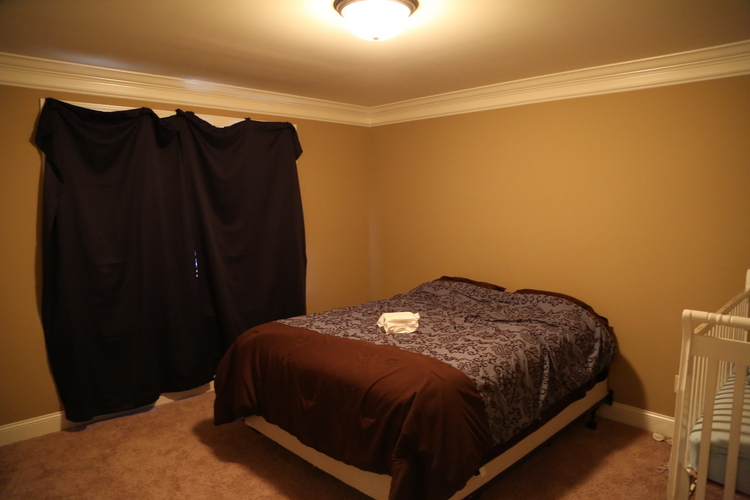 before
Pretty dreary room to begin with. Because the bedding and some decorative items can change out over time, we started by establishing the paint color scheme first. "WHAT???" you say. "You choose paint color first?"
Yes. Yes, I do, when I have the opportunity to do so.
Do you know why?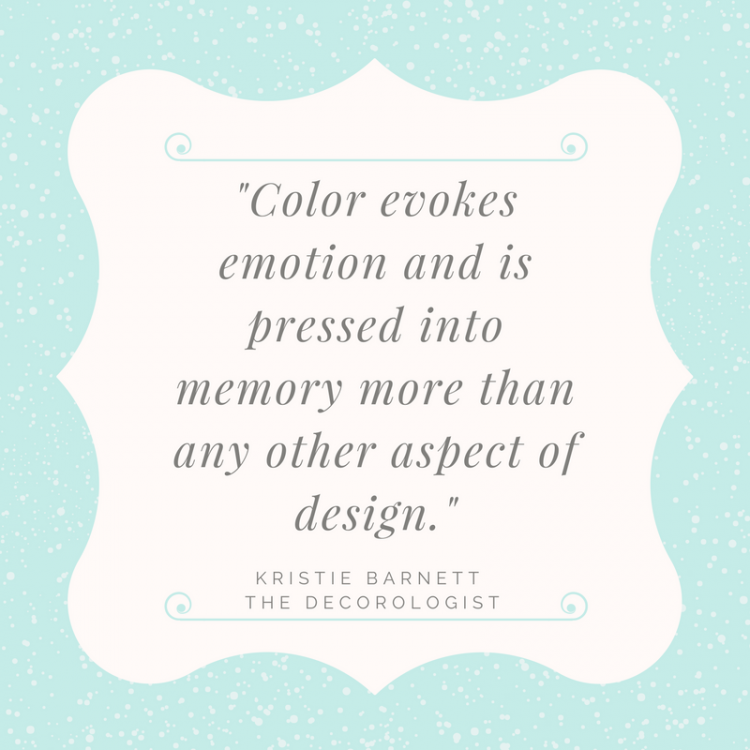 Paint color has more impact than any other design element because it's always in your field of vision. If the paint color isn't pleasing, the room design is a bust.
And that's why you should choose paint color first. It's more important that you love the color that you see all around you on the walls than it is to first choose a fabric that you only see when you view the space from a certain angle. Of course, if you already have the *perfect* bedding or rug or whatever that you want to launch the design off of, you can start with that. But keep in mind that the wall color will likely have more impact on how you feel about the room than anything in it.
We started with the paint colors for this bedroom design. Benjamin Moore Prescott Green HC-140 for the walls and Waterbury Green HC-136 for the ceiling. Then I took my Small Wall color sample boards and went shopping for the room. I chose fabric for the curtains and the perfect lamp for the bedside – could the colors of the lamp base be any better???
When you understand what colors are on-trend, it's not terribly difficult to find decor that works great with the paint colors you've chosen. Here's the absolute bargain I found on an interesting side table from HomeGoods: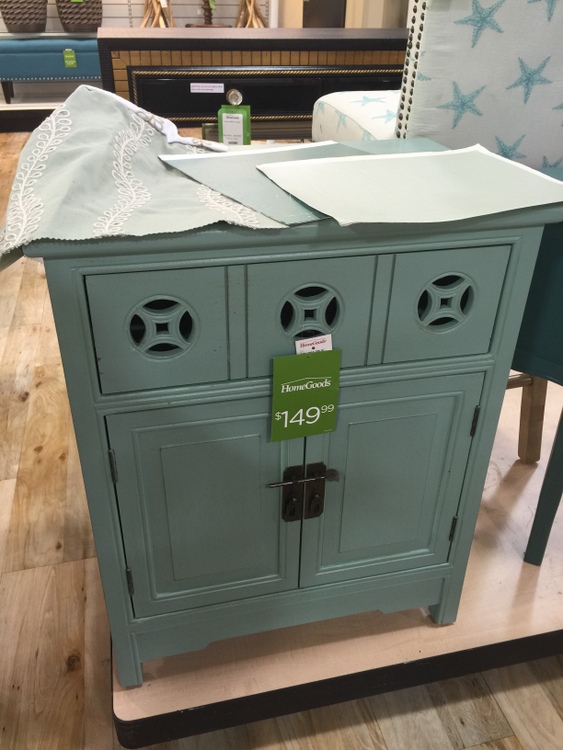 The bedding we chose works for a girl of any age and is such a great pattern.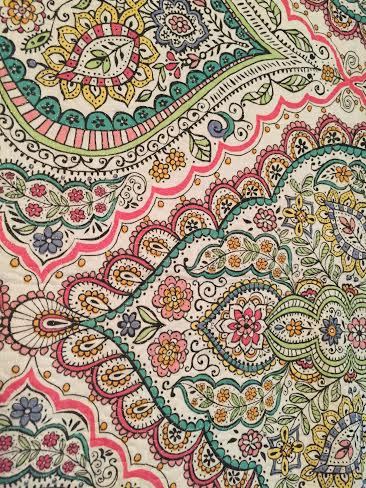 Every bedroom needs a comfy chair, and my client wanted a nice place to read stories to her young daughter.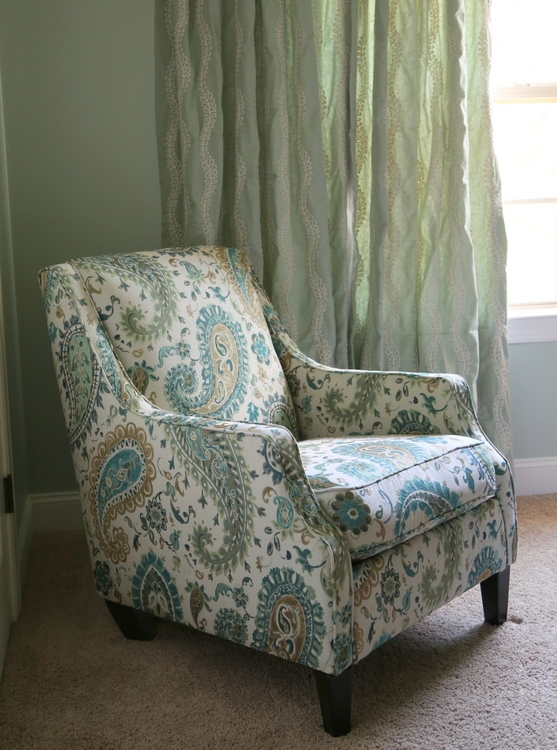 I knew that the lighting for this bedroom needed to be special, so we scoured Ebay for a vintage tole chandelier. This one was originally 1970s green and gold. I had my client paint the flowers and ribbon detail in a pink that pulled from the bedding fabric.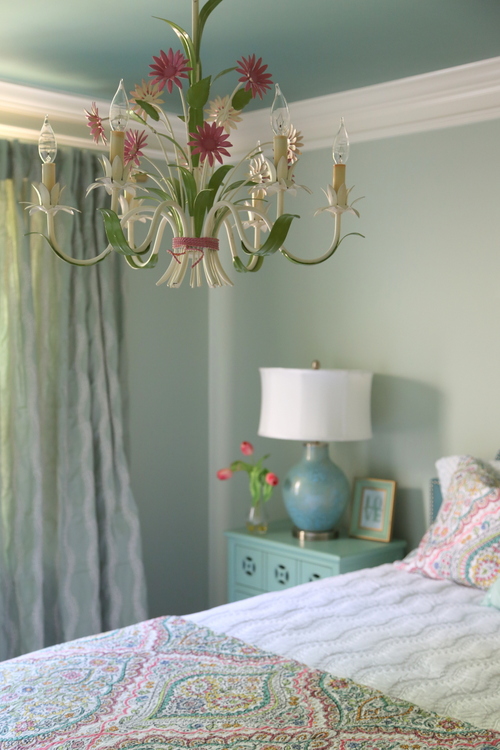 Ok, let's pull this all together now! Take a look again at the "before:"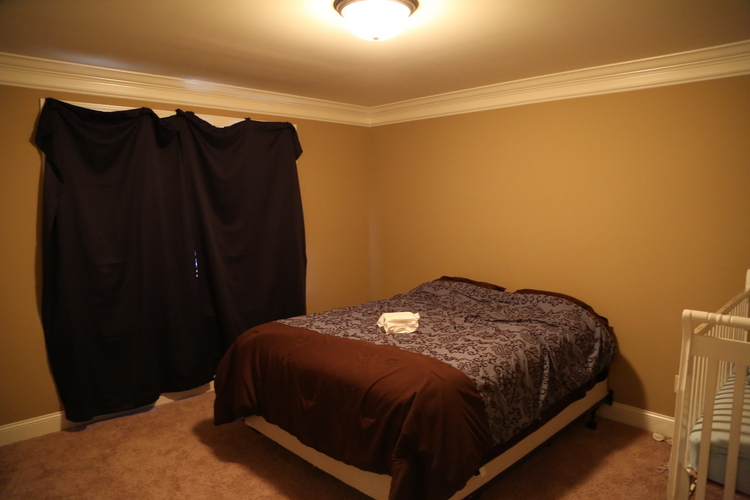 Pretty depressing, right?
Never fear, here's the final and happy AFTER: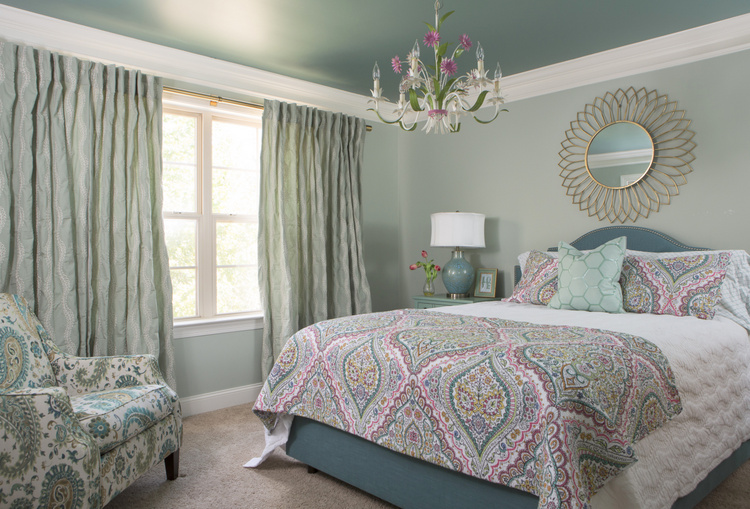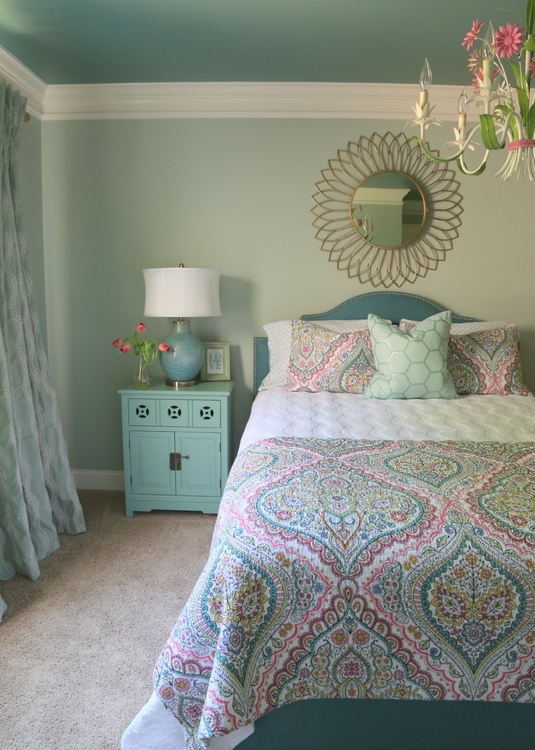 I don't know about you, but I think this is a beautiful bedroom for a girl of any age. In fact, I'd love a room like this for myself!
I encourage you to choose paint color first. It may be easier to choose an "inspiration piece" like fabric or art first and pull a paint color out of it, but I'd rather my client be happy looking at all angles of their space (which they will be if they LOVE the paint color). I'm happy to hear your thoughts or rebuttals in the comments below!