After a morning design appointment with a new client, this is what I was up to yesterday afternoon: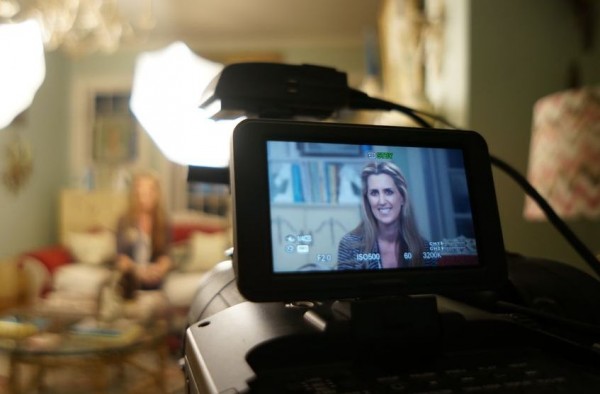 photo by Matt Barker
This is what my living room looked like with lights, microphones, and cameras as we shot a promo teaser for my upcoming Color Workshop video: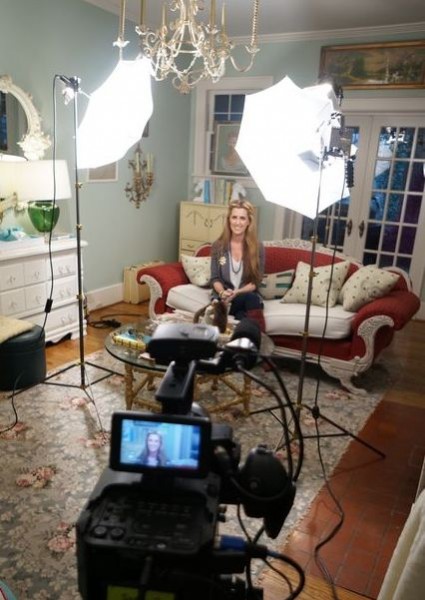 photo by Matt Barker
Oh my goodness, I am getting too old for film! Where's the soft, fuzzy lens when you need one? Oh well, we shall see how this turns out. Sign up for my email updates so that you can see a sneak preview of my Color Workshop coming very soon!