I am really good at making the surface of my home look lovely, but there's a lot that lies beneath the surface. A lot of stuff. Lovely things I have collected over the years and not-so-lovely things that I have no place or use for. This time of year gets me thinking that I need to be even more mindful and creative in making those collections functional and beautiful, otherwise they may be headed to Goodwill. Organization and storage doesn't have to just be functional. It can also be a thing of beauty. Look in your drawers and cabinets and see how you can use the things you love to look at to improve the function of your everyday life.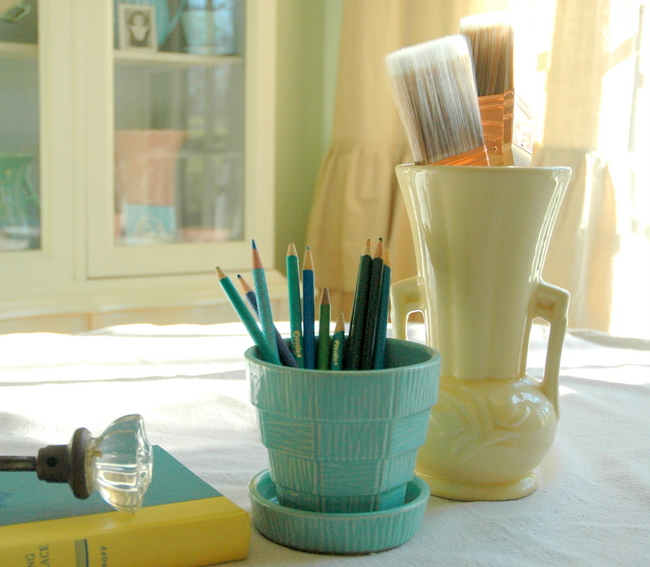 The Decorologist
There are many things that you may love for decorative purposes that can also serve a functional purpose if you think outside the box a bit.
Vases & Pottery: Sure, you pull them out when you're lucky enough to receive fresh flowers, but why keep your pretty ceramic or glass vases in the cabinet most of the time? I have a collection of vintage McCoy pottery, and I use them to hold pencils, paint brushes, and hobby supplies in my office. You could do the same with old mason jars or pretty tea pitchers.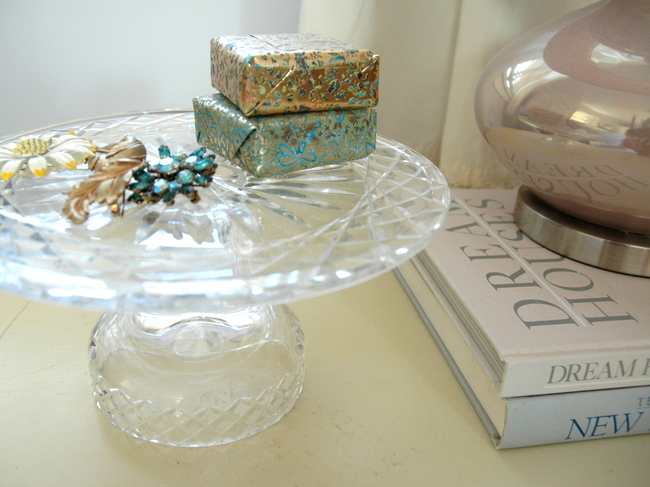 The Decorologist
Cake Stands: I love cake stands and use them for parties and decor, but there are other interesting ways to use them creatively. A cake stand is a perfect fit for a vanity area – it corrals perfumes and pretty bottles with style. Even soaps and detergents look nicer on a small sink-side cake stand.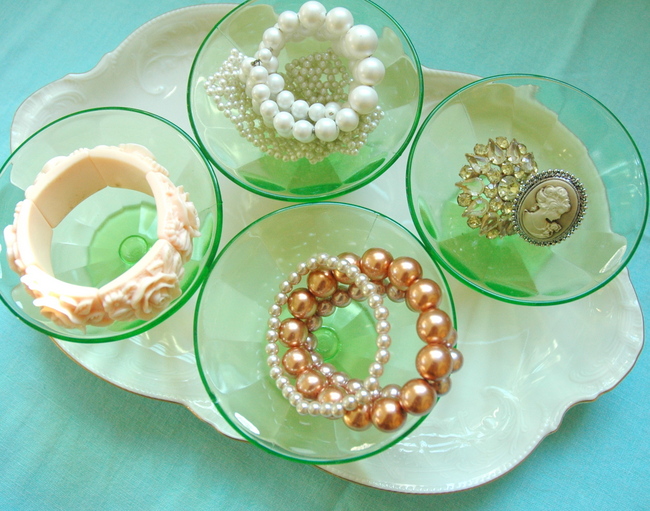 The Decorologist
Dishes: I like to use small vintage dishes or glassware to catch coins or bobby pins on my dresser. Vintage glassware or teacups can be functional if you can think creatively. Why not use a cluster of them in a drawer or tabletop to hold jewelry or hair accessories?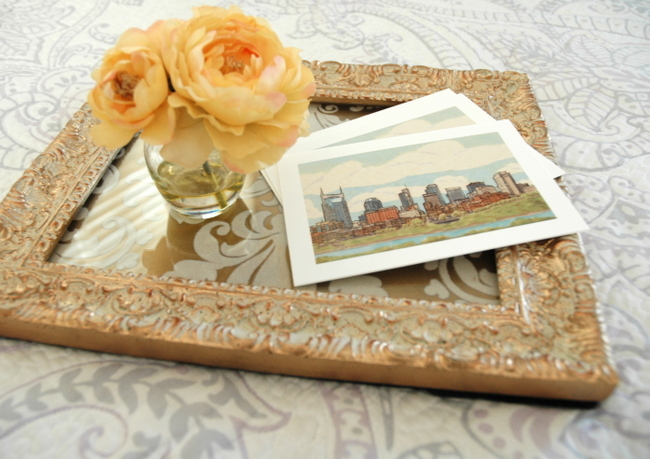 The Decorologist
Picture Frames: I have so many vintage frames and vintage framed art that I don't always have the wallspace for all of it them. A pretty frame can be repurposed as a tray to corral accessories on your coffee table or makeup on a vanity. Leave in the glass and place colored paper, fabric, or a wallpaper sample beneath it. Pop the cardboard backing of the frame in and lay it frame up on a table.
(FYI: This article was featured in Saturday's Style section of The Tennessean newspaper. For the online version, click here.)
Do you have decorative items that you use in functional ways? Please share your ideas with us!