I've been scheming and dreaming for several months now about a very exciting project that the Greater Nashville RESA Chapter will be undertaking this month and through September!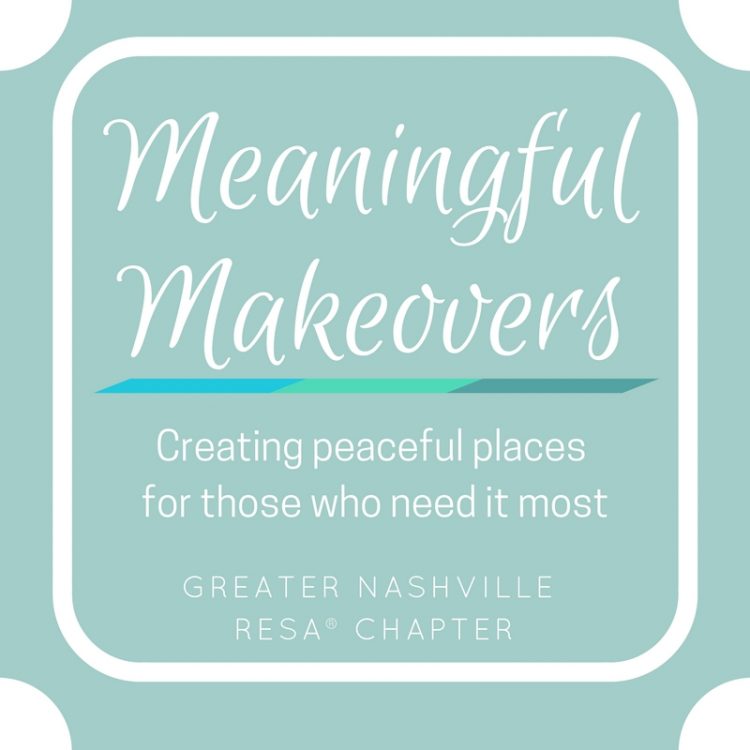 As you may know, I have been a Regional Vice President of RESA® (the Real Estate Staging Association®) for the last three years, serving the states of KY, MS, TN, WV, VA, MD, and DC. Molly Hendricks of Music City Staging graduated from my Expert Psychological Stager™ (EPS™) course a couple of years ago, and last year she took on the task of starting the first local chapter of the Real Estate Staging Association® in the state of Tennessee!  Now we have a thriving group of professional home stagers who meet to learn and build relationships within the Nashville area. Giving back and serving our community is something we believe we can do together as a group in larger ways than we can do individually.
An EPS™ grad and RESA® member, Amy Greenman of Greenman Interiors brought to our attention a need in the housing at the Tennessee Baptist Children's Home (TBCH). TBCH is a nonprofit organization that provides residential placement and foster care for children in crisis, and Amy's husband is a social worker there.
While most of us realize the impact that our surroundings can have on our sense of well-being, children with histories of trauma, abandonment, and sensory issues are all the more impacted by theirs. After several visits and discussions to the campus, our Greater Nashville RESA Chapter committed to making over 8 bedrooms that about 24 girls cycle through while living at TBCH, as well as 3 communal living areas in the houses there. 12 of our local RESA members are donating their time and talent pro to this exciting project! Here is an inspiration board I put together for one of the bedrooms in the girls' homes: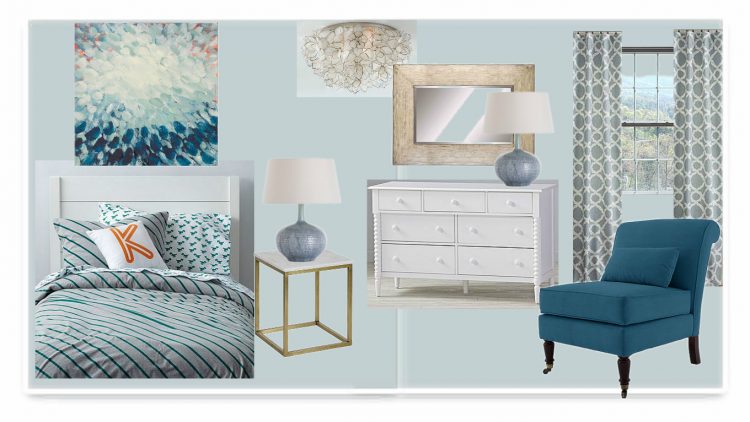 The various group homes (6 in total) are disparate in color and design, and the children toggle between two different homes and house parents every few weeks. In order to help give the homes (and the children) a sense of continuity, I developed a couple of therapeutic color schemes (girls and boys) that can be used in all of the campus homes.
Each home has 4 bedrooms – 2 children in each room. House parents can decide between 3 options of neutral colors for the communal areas. Sherwin-Williams is partnering with us to help provide the paint for the Meaningful Makeover project, while the Clarcor Filter Foundation has generously donated the funds to purchase new furnishings and decor for the spaces.
Sherwin-Williams Paint Color Scheme for Girls' Homes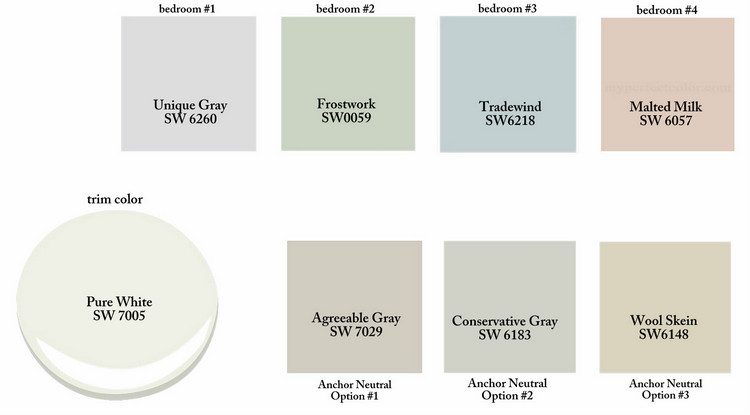 Sherwin-Williams Paint Color Scheme for Boys' Homes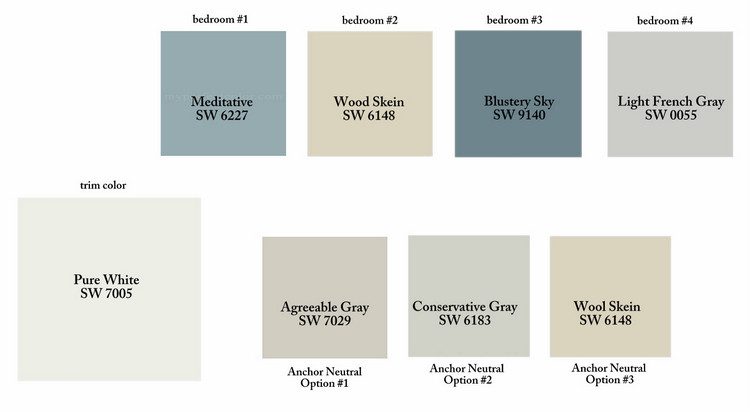 Soon I'll be sharing more info and inspiration for this project, but for now I want to ask my Nashville-area friends a FAVOR. We also want to fill up the children's homes bookcases with great books! I'm collecting quality books for K-12 level readers – gently used is great! If you can help by donating a box or more during the month of August, please contact my office manager by emailing [email protected]
This will be the first of *hopefully* many meaningful makeovers we will be doing as a group. We can't wait to get started and to share the transformations of these rooms with you!
On another note, our Expert Psychological Stager™ course is already two-thirds full for September 14-16. This is the last class I offer until March of 2018, so sign up soon! September is a beautiful time of year to visit Nashville! You can find out more here.