Tomorrow I'll begin training 15 strangers who will earn their Expert Psychological Staging certifications by week's end. People are coming in to take my Nashville course from Maryland, New Jersey, California, Alabama, and Texas (to name a few). Beyond the classroom, I provide ongoing mentoring, promotion, and referrals to EPS™ stagers as they either launch their business or tackle staging challenges.  I have some super-talented graduates, and today I'm featuring the outstanding work of Nashville-based Amy Dennison.
Amy graduated from my EPS™ class in 2015 and has since started her own staging business called Dennison Home Staging. She specializes in vacant and occupied stagings, but she prefers occupied stagings because she loves the challenge of working with what people have & doing her "magic" to make the home show its very best.  A girl after my own heart! Staging is a second career for Amy, and I have to say, I think she chose the right one this time . . .
Recently, Amy had an opportunity to stage a home that was soon going on the market.  The home was quite crowded with furniture and toys, and had been well-loved by a family of four. Tragically, the mother died several years ago and left two young children and a husband. The dad had to continue raising his two young children on his own, and he'd done an excellent job. He knew his priorities – the kids came first. Things piled up and time passed.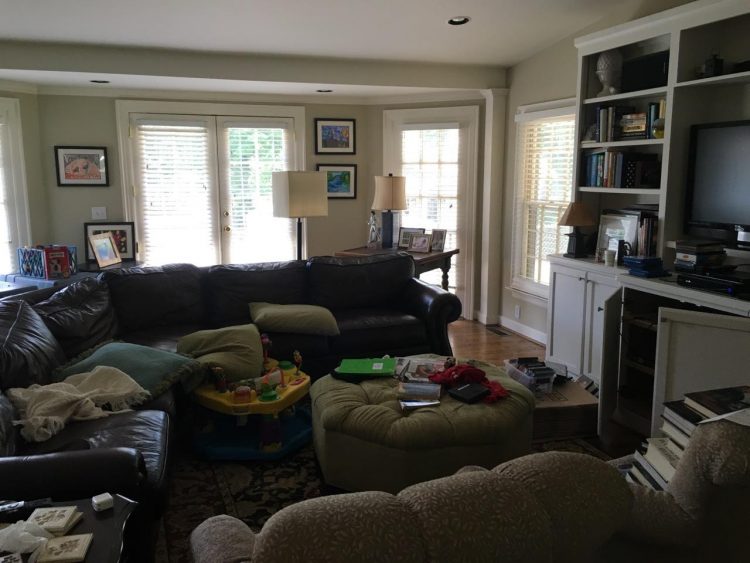 before
Eventually, Dad met a lovely woman. Plans were made to sell the home and make a fresh start as the family was about to grow. Obviously a bittersweet time for this father, he had to sift through lots of old memories even while he was beginning a new chapter of his life.
His real estate agents called Amy in to stage the home. In Psychological Staging training, we focus on how to work with emotionally attached homeowners, so Amy was well aware of the challenges here.  She felt truly privileged to help this man move on to the next chapter of his life. And I couldn't be prouder of her hard work and her application of all psychological staging techniques she learned in the EPS™ course.  Check out the AMAZING after of the room you just saw: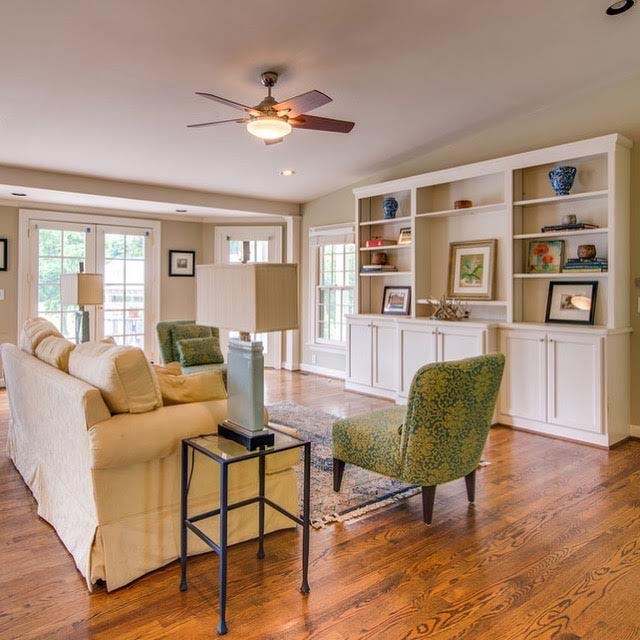 after
What a difference! Before, it was difficult to see anything but the dark furniture. Now the focus is exactly where it should be: on the architecture of this beautiful home. Amy's carefully staged room highlight the lovely bookcases, the gleaming hardwoods, and the beautiful windows – those are the things that sell a house.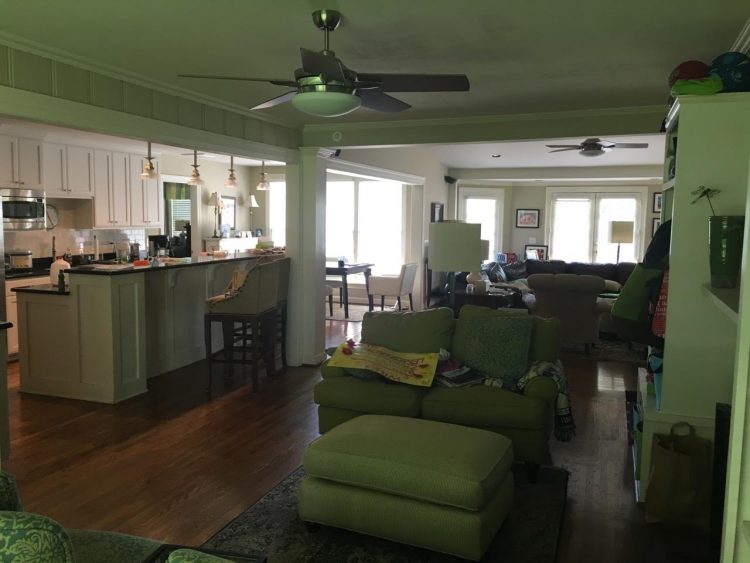 living room before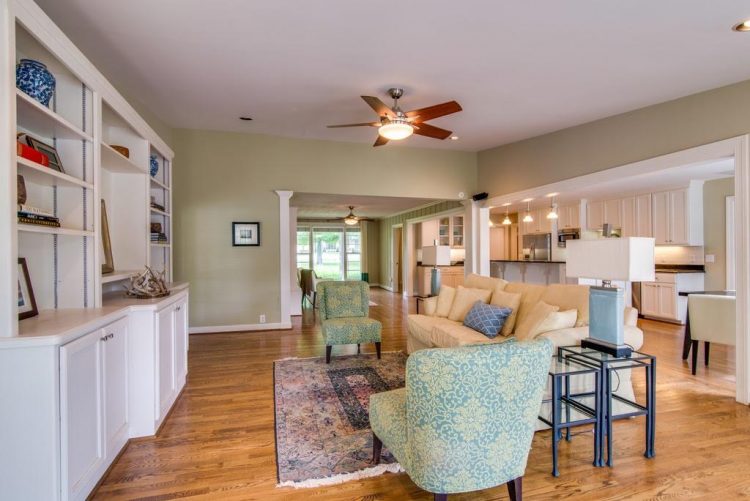 living room after
You can hardly tell it's the same home. It may look like magic, but it's Psychological Staging! Here are a few other spaces in the home: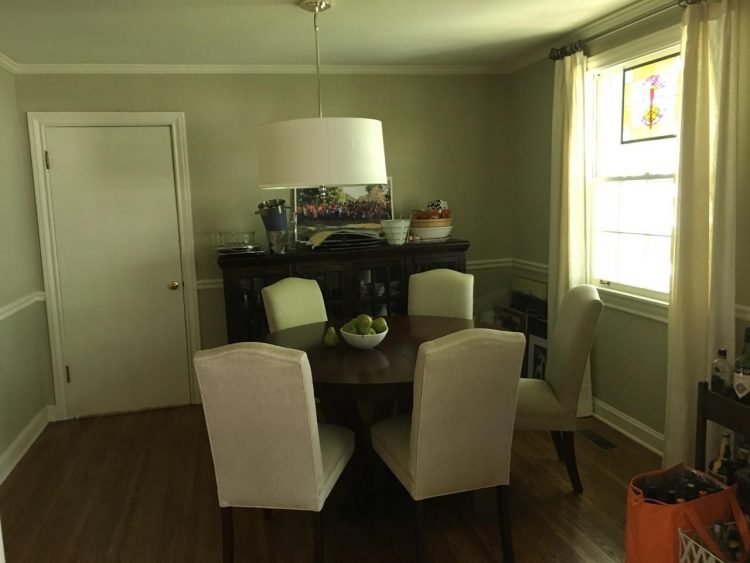 dining room before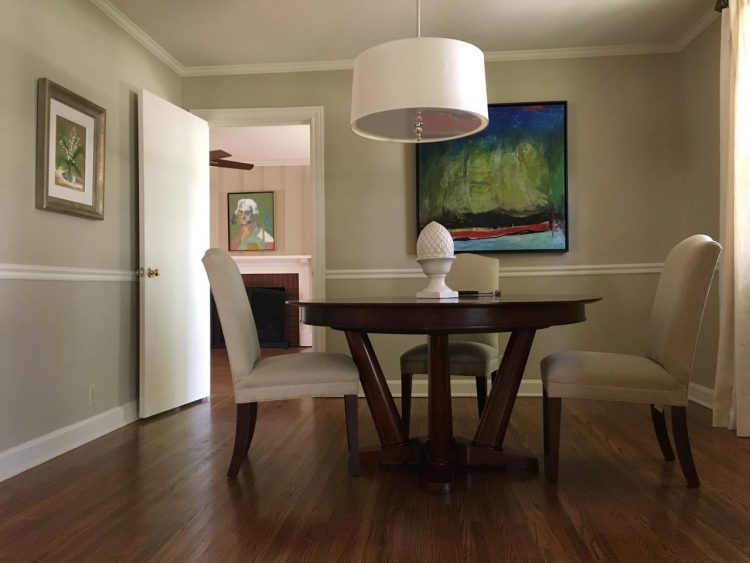 dining room after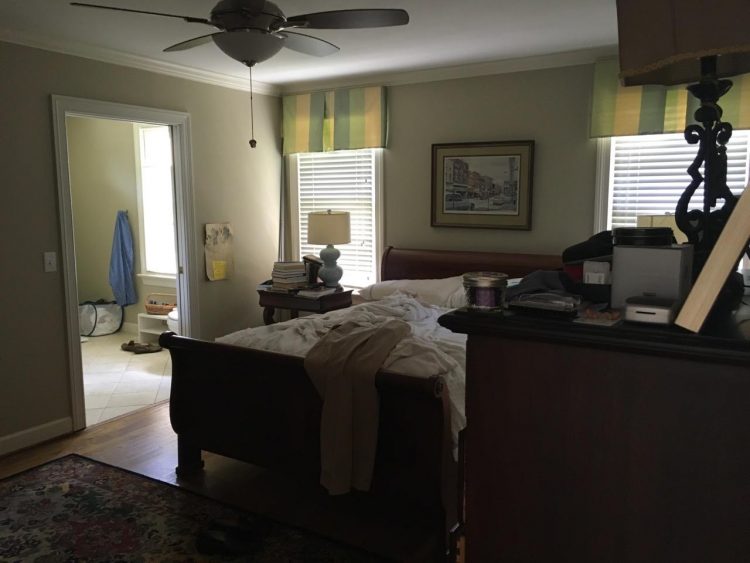 master bedroom before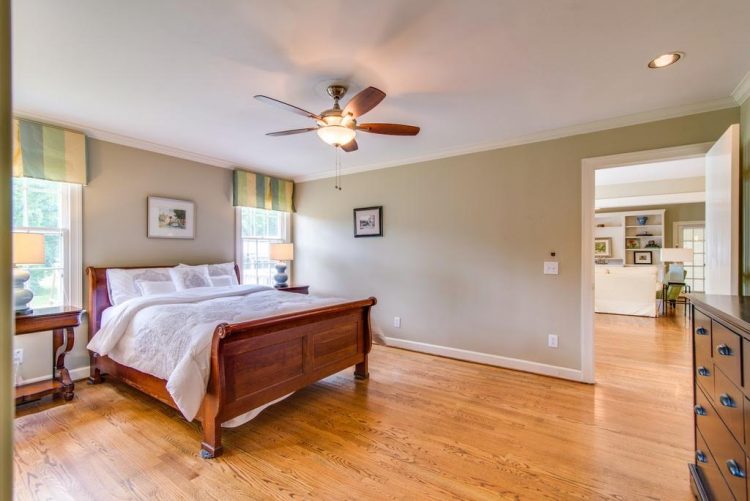 master bedroom after
Staging has its rewards – for all parties involved. Amy received this note from the seller at the end of the project:
"It looks incredible. Thank you . . . this may have been the hardest thing I've ever done physically and mentally – but it's going to be worth it. It feels good to get rid of so much stuff that we never used – and especially the stuff I didn't even know we had that has been cluttering up the house and our life. Thank you so much for your help!"
Psychological Staging™ helped this family move onward and upward, and that's all kinds of rewarding for Amy!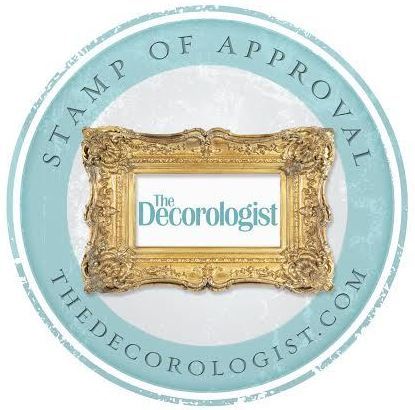 Dennison Home Staging is a Decorologist-approved staging company. If you have a home to sell in the Nashville area and want the kind of results you saw today, give Amy Dennison a call!