The real estate market is as hot as I've ever seen it. Many agents and homeowners have asked me whether or not staging adds value or if it's even needed in a time when homes are flying off the market, often selling above list price. Should you stage your home in a hot real estate market?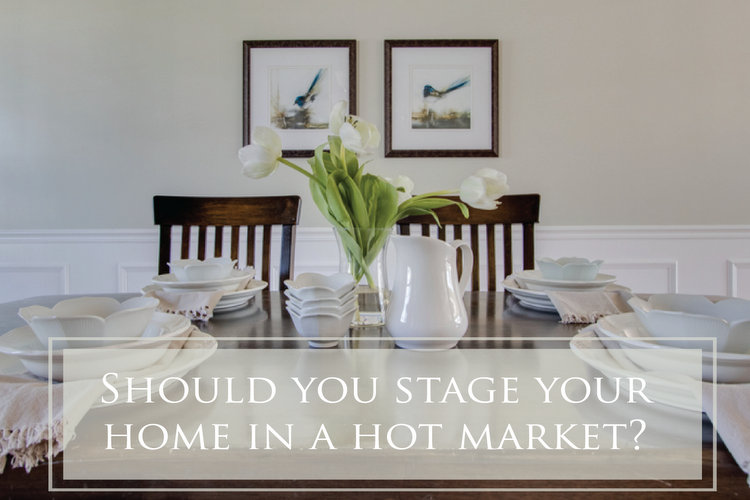 90% of people have difficulty envisioning changes that could be made to improve a home and can only focus on what they currently see. The 2021 Profile of Home Staging by the National Association of Realtors® Research Group reports that eighty-two percent of buyers' agents say staging a property makes it easier for a buyer to visualize the property as a future home.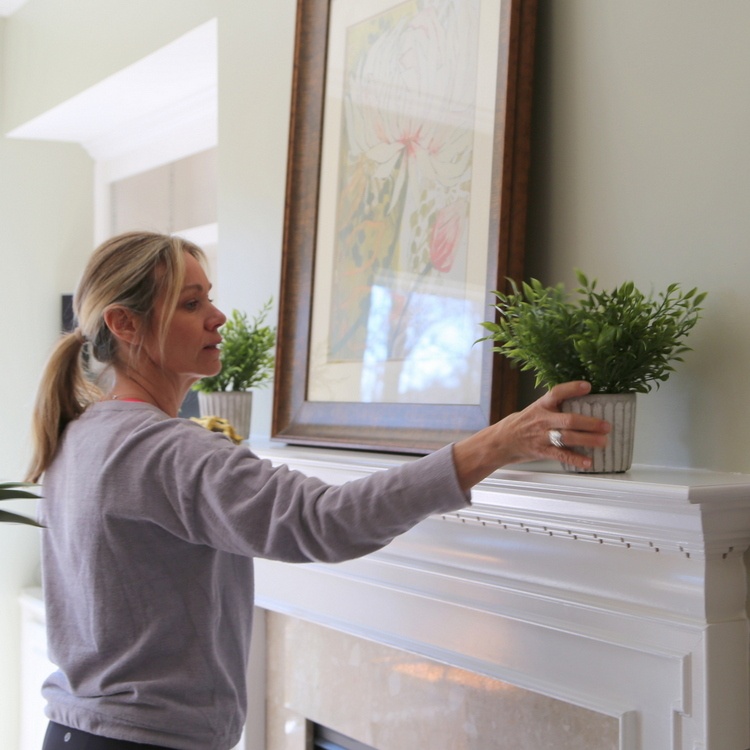 In many major cities, houses are selling well above listing without so much as an inspection or appraisal. If this is currently happening with unstaged properties, how much more might a seller make if they had the home staged prior to listing? Without staging, sellers are leaving money on the table.
The Real Estate Staging Association® conducted a 2020 survey of 13,000 staged homes which found that 85% of staged homes sold for between 5-23% over list price. And that was before the real estate boom we are currently experiencing. In today's selling climate, staging homes increases their desirability to buyers and profitability for sellers. The more competition for a property, the higher the sales price can go.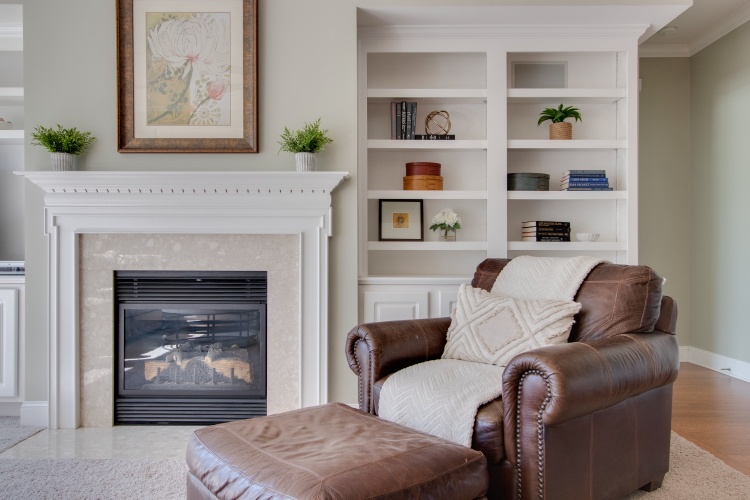 I'm going to share an example of a residential property that we staged to sell in the Greater Nashville area. This was not a vacant staging, so no furniture was rented for this home. Instead, I conducted a staging consultation where I made editing, repair, and paint color recommendations to the homeowner prior to listing. The day before putting in on the market, we did what is called an "occupied staging" – which is typically the kind of staging that is done when someone will continue to living in the home until the sale takes place.
This dining room is the first room upon entry. On the day of the staging consultation, these were the views of that space: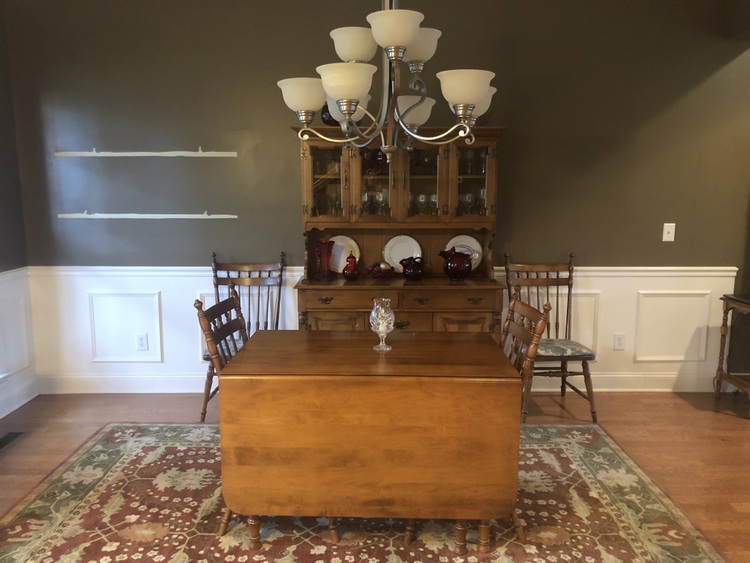 before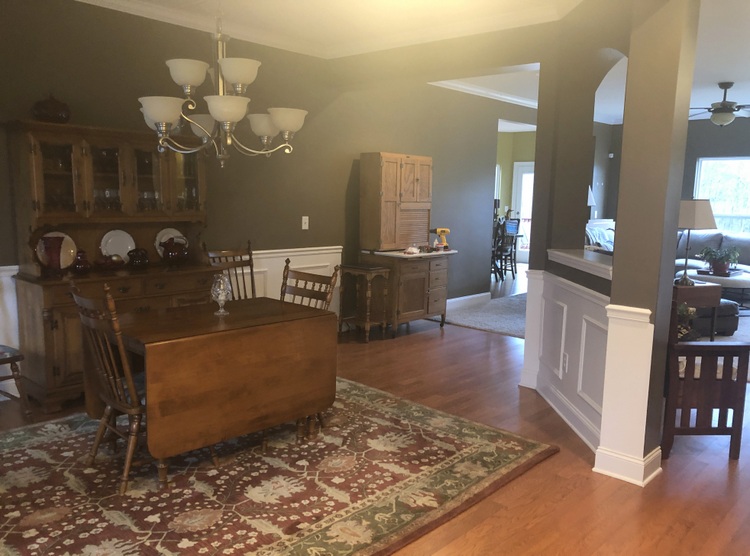 before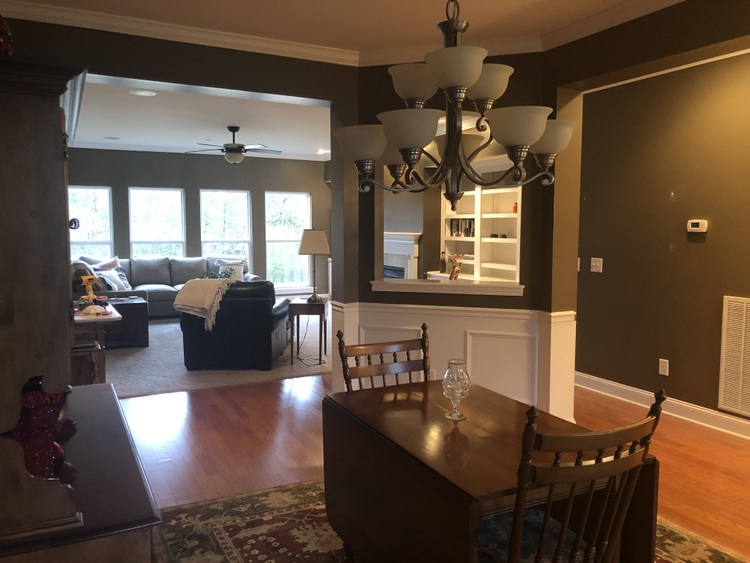 before
After touring the home and discussing what I believed to be necessary to ready the property for sale, I left the homeowners with a report of my recommendations. After they completed the pre-staging recommendations (which included painting a few rooms on the main floor), we returned to complete an occupied staging. This staging service does not require new or additional furnishings. With the addition of strategic staging props, the homeowner's own furniture is edited and rearranged in order to make the home look larger, make it appear more valuable, and draw attention to the unique selling points.
If you question whether or not staging makes a difference in perceived value, I hope you will change your mind when you see the positive impact it made in this home.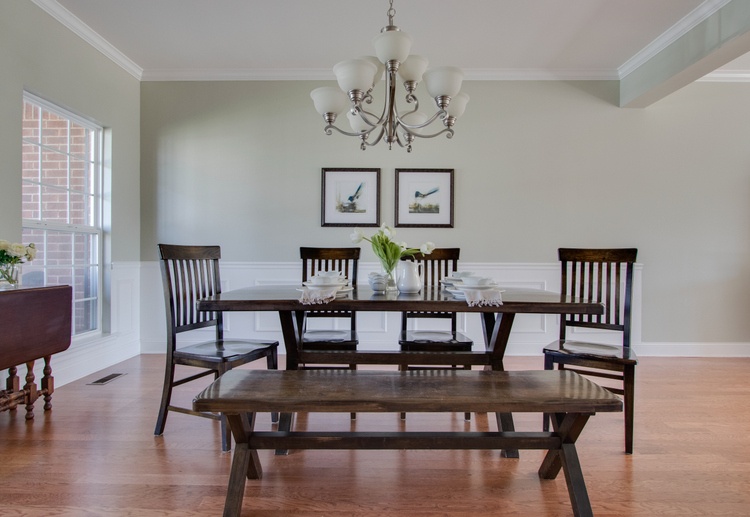 after
If you are wondering where this dining room furniture came from – it was formerly in the kitchen breakfast room area! You'll see that space shortly.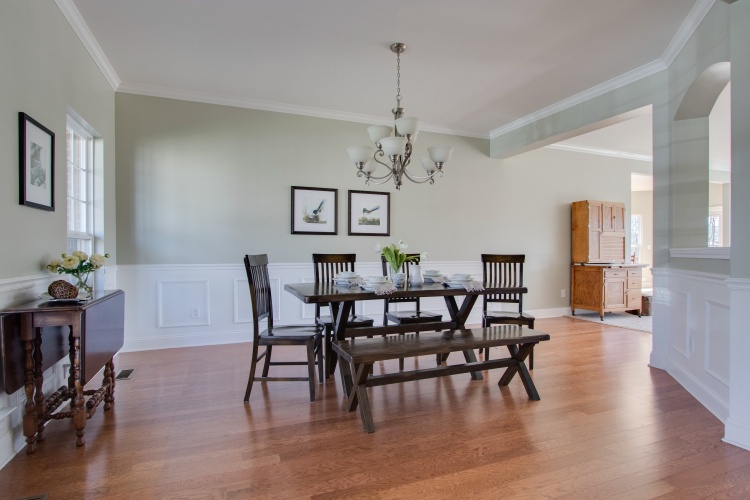 Staging helps buyers focus on the selling points of the property, rather than the decor. Psychological Staging® utilizes techniques proven to make spaces appear larger and more valuable, while emphasizing the selling features and reducing buyer objections.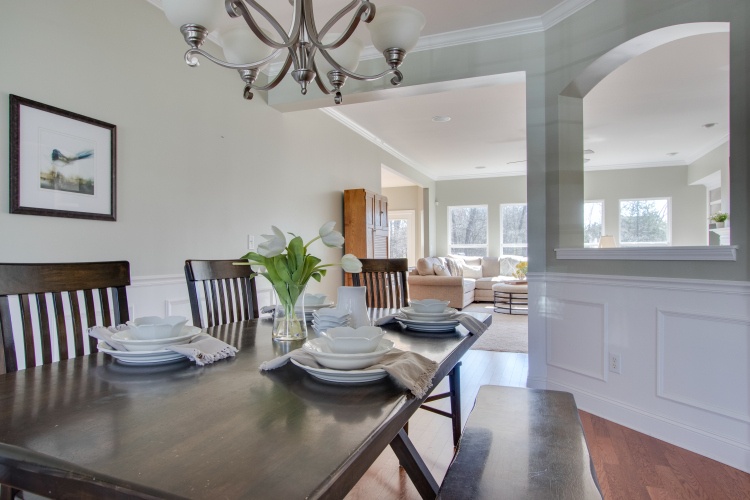 Let's move into the adjoining living area. The National Realtors® Association reports that the most important rooms to stage (in order) are the living room, main bedroom, and kitchen.  I would add to that list: the first room you see upon entry.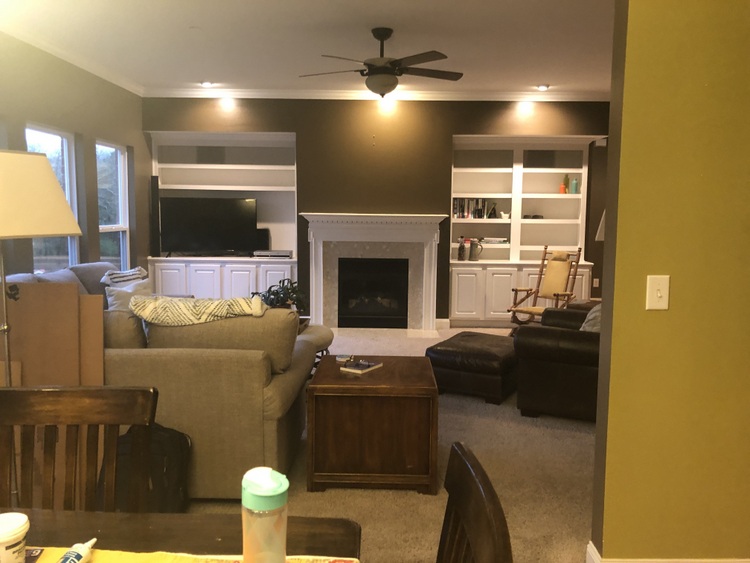 before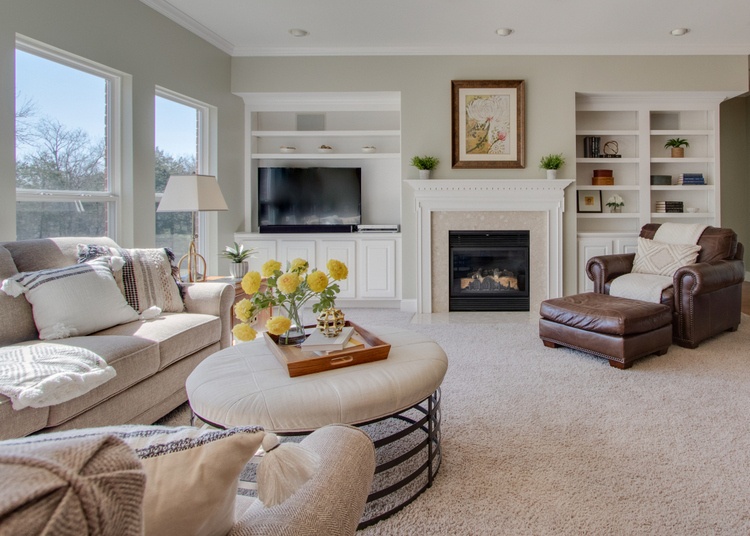 after
Here's the kitchen prior to consultation and occupied staging: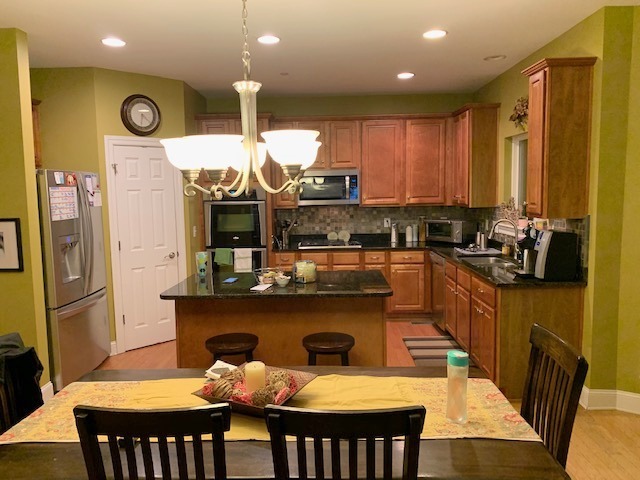 before
We switched the kitchen table/chairs with the dining room table/chairs, which was a strategic staging decision that paid off.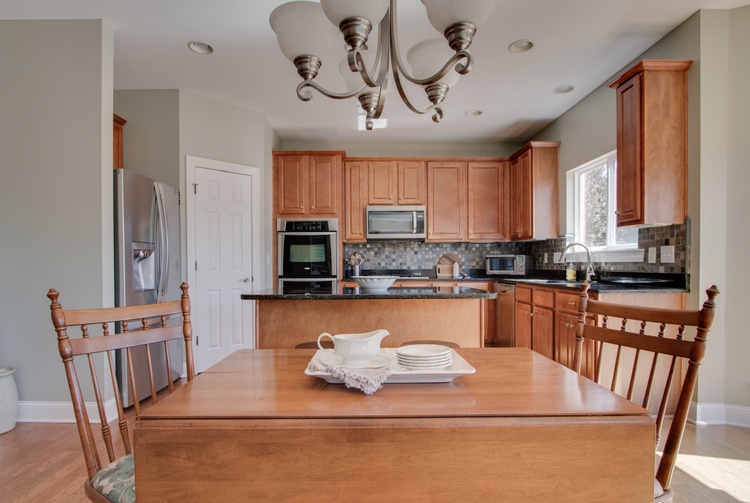 Color has the largest impact on first impression and memory, even more than a room's interior design. Because most people can't imagine beyond what they see, much less come up with a plan for making positive changes, just think how hard it is for them to see past a dark or dated paint color.
In the following befores/afters, you will see how much difference the right colors can make in occupied staging: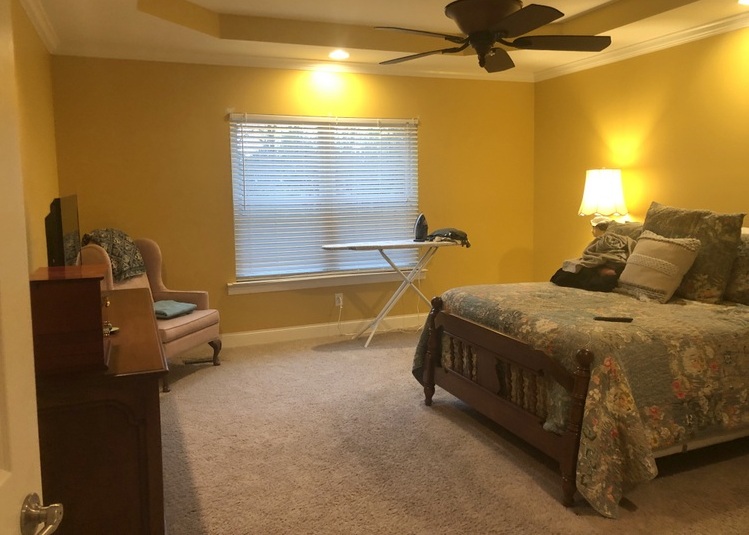 before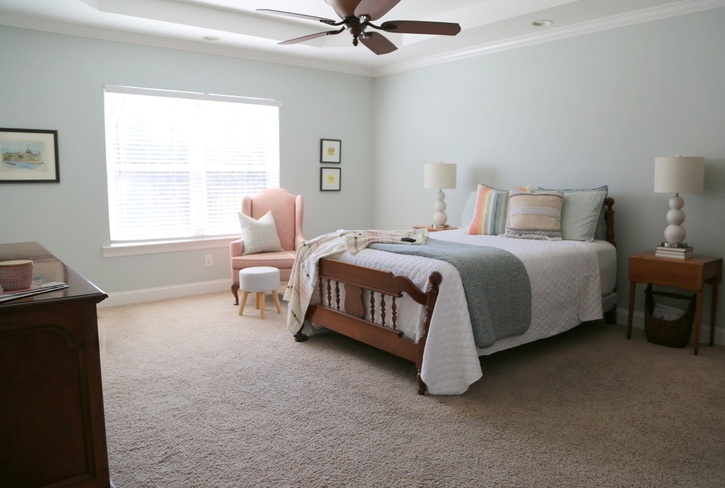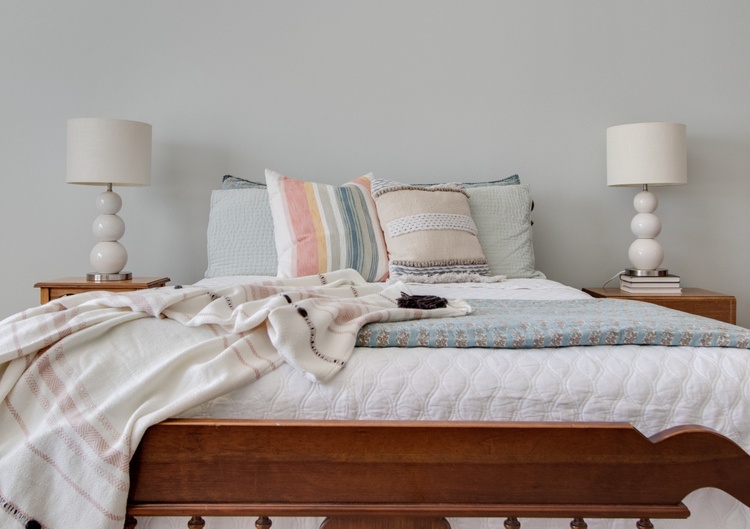 Here's the adjoining bathroom before: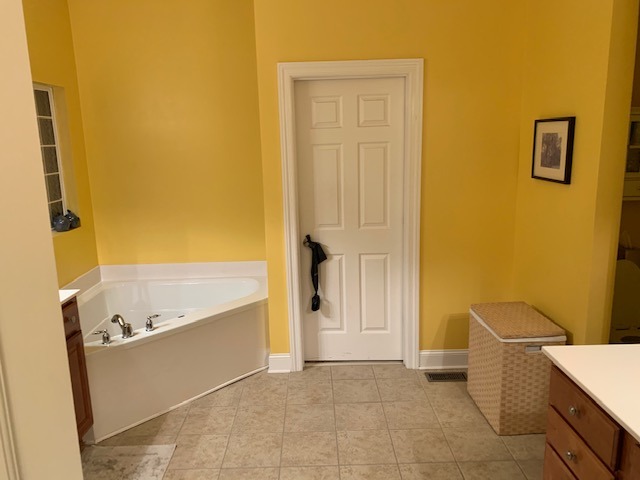 before
Paint color made a huge difference in the visual appeal of this space: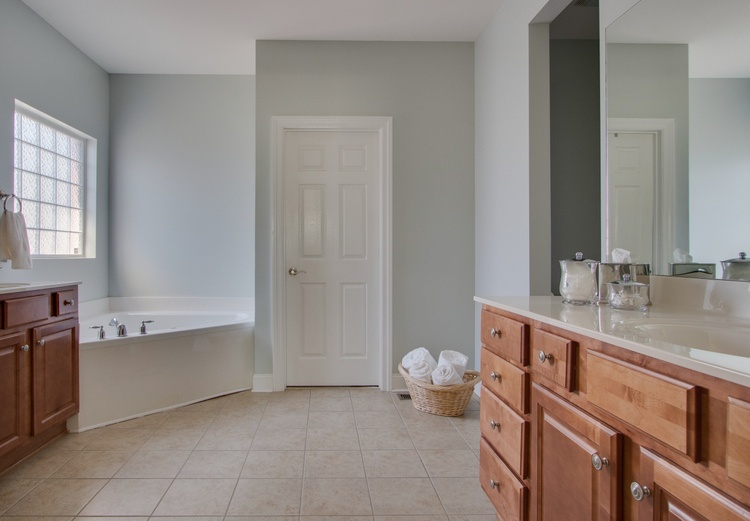 Which version of this property – unstaged or staged – do you think would invite a bidding war in a hot market? Which one do you believe would garner the highest bids and best selling price? In a hot market, staging your home is an investment that will pay off bigtime! Click here to find an expert in Psychological Staging® in your area.
If you want to learn how to make these kind of transformations that increase the value of real estate listings, you can become a certified home stager from home with my online Expert Psychological Staging® course! Accredited by the Real Estate Staging Association®, you can train with me at your own pace and receive ongoing mentoring and support. Find out more here: