I know it's been awhile since you've heard from me, but I've been a busy bee! Thankfully, I just spent a glorious week with my family on the Florida panhandle on one of the most beautiful beaches in the world. And I got some sneak peeks of some amazing vacant stagings while I was there!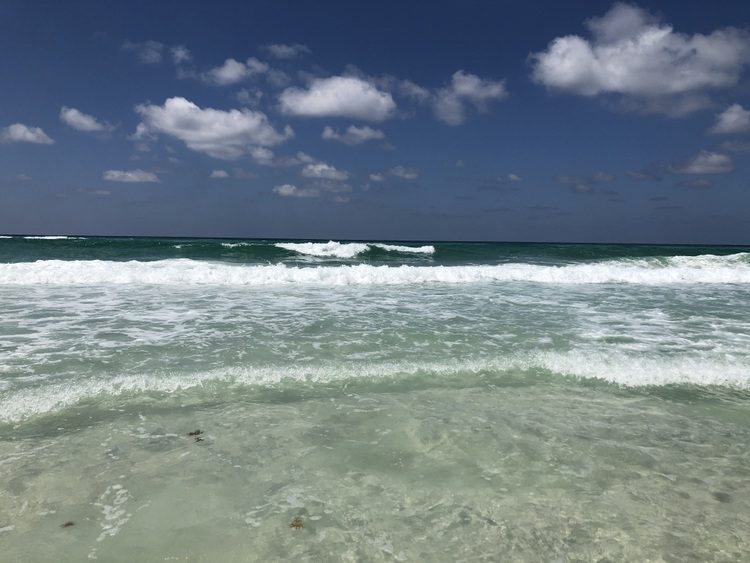 One of my Expert Psychological Staging® graduates moved to Destin with her husband last year, where they launched a home staging business specializing in luxury vacant staging.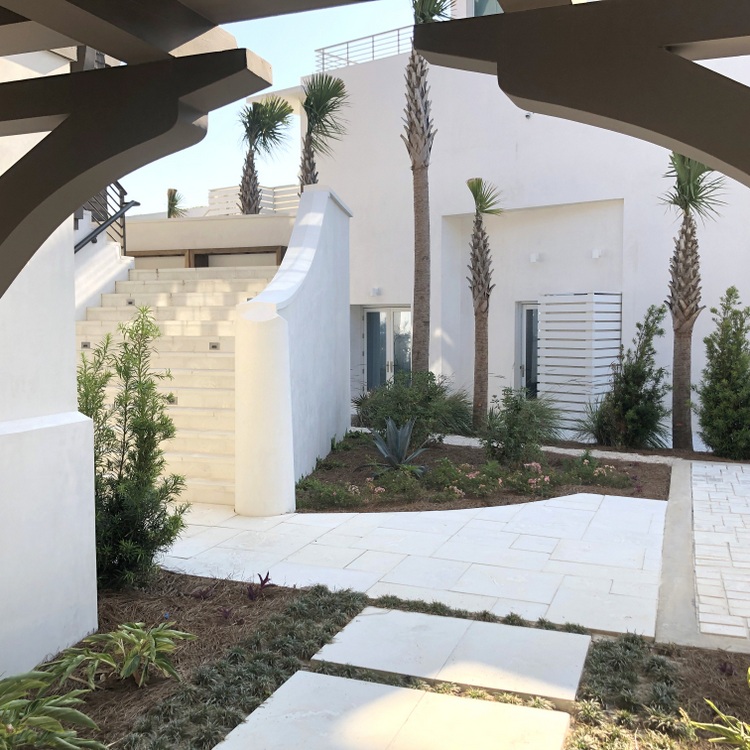 Her company is called Design & Dwell Homes, and they are doing some gorgeous work on the Emerald Coast. Besides vacant staging, they also offer interior design and vacation home redesign services.
Here's Wendy Anguiano in front of her recently staged vacation homes: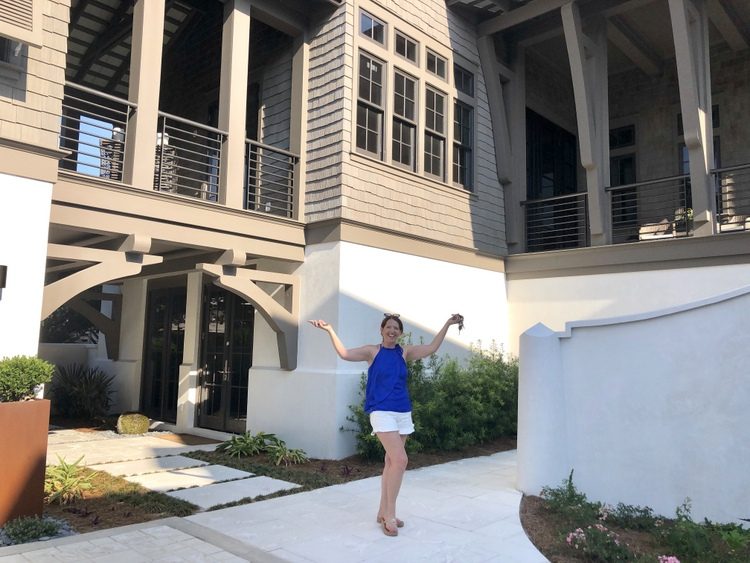 We met up while I was in town, and Wendy Anguiano gave me a tour of several of her vacant staged properties, and they were amazing! We had such a lovely time catching up and talking business. Wendy graduated from my Expert Psychological Staging™ course in 2016, and I remember it was just about a year ago when we sat down and discussed her brave new venture in a completely new part of the country.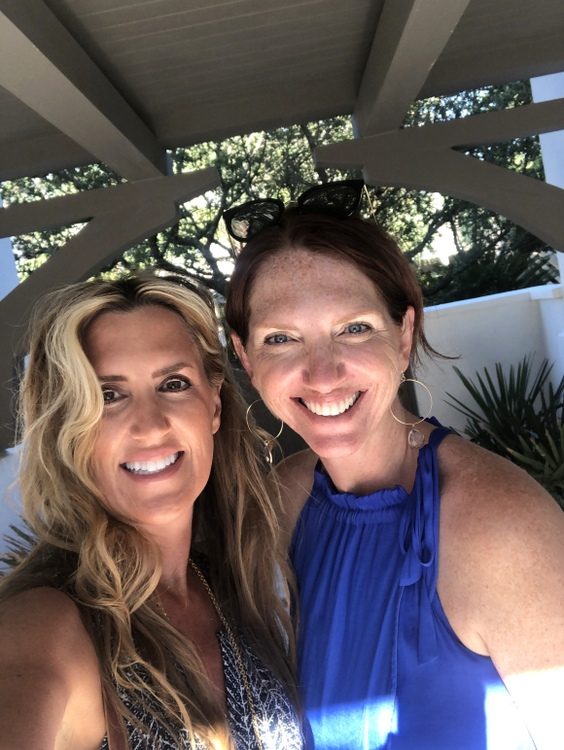 You see, Wendy's husband retired from an industry he had worked in for many years – about the time she was launching her own staging business. They decided to take a  big leap of faith and moved to the beautiful sunny coast of Florida to start this new venture together. He's the business mind, she's the creative!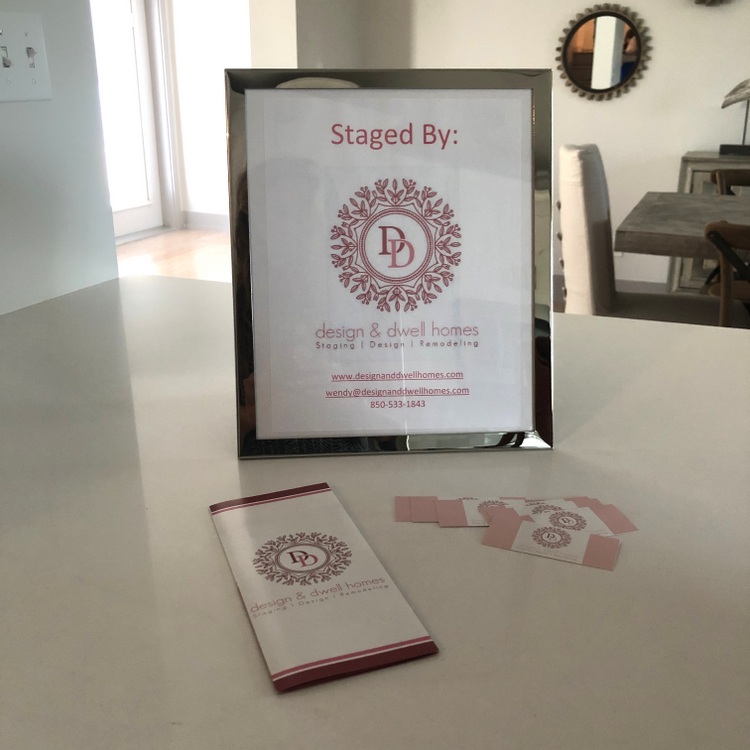 As Design & Dwell Homes, the Anguianos have teamed up with a few luxury homebuilders on the coast to get their new builds SOLD. Buyers have a difficult time envisioning how to furnish empty space, particularly when they are open concept (like many new builds are these days). With no furniture as a point of reference, it's very difficult for most people to determine scale and how the rooms can be best used for living and entertaining. That's where vacant staging saves the day!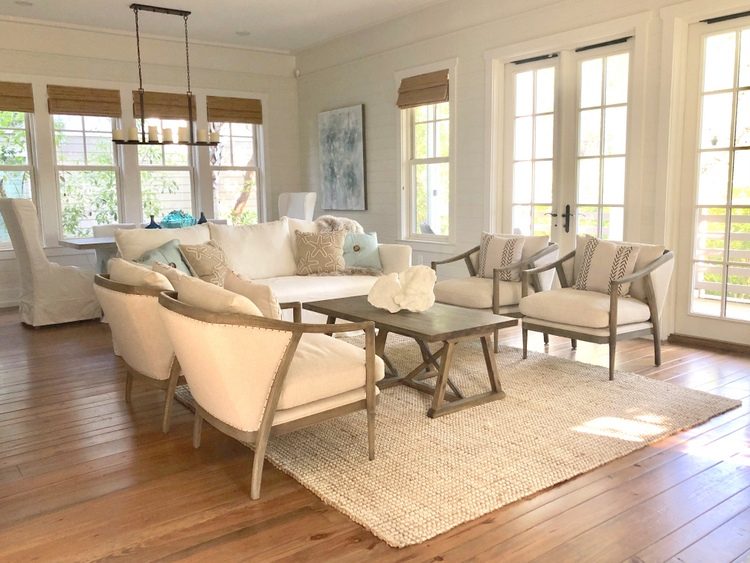 Psychological staging clearly identifies and delineates the rooms without distracting from the true selling points – like THAT VIEW . . .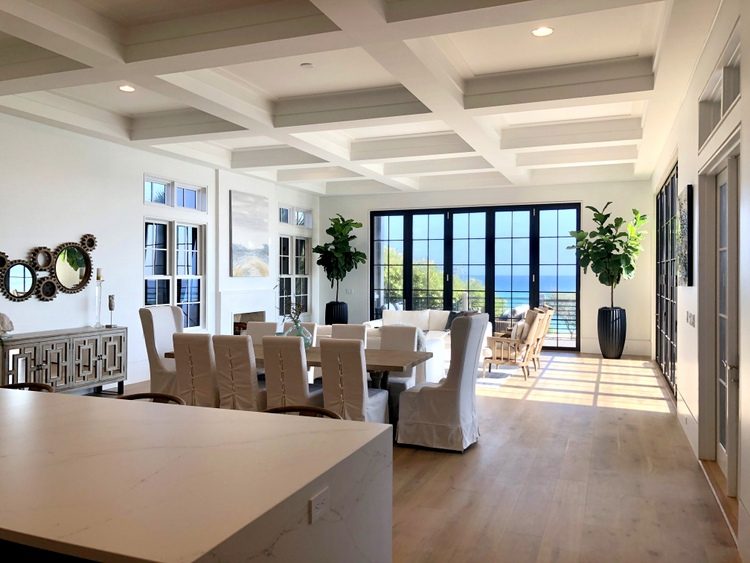 I mean, come on – who wouldn't want to work with a view like THIS everyday?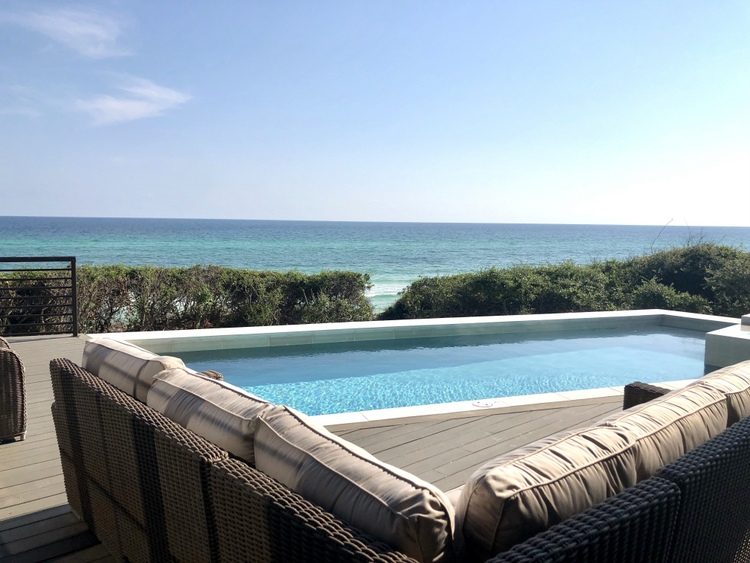 And can you imagine waking up to THIS every morning? Or at least during the winter, when you are hanging out at your second home on the beach in Florida . . .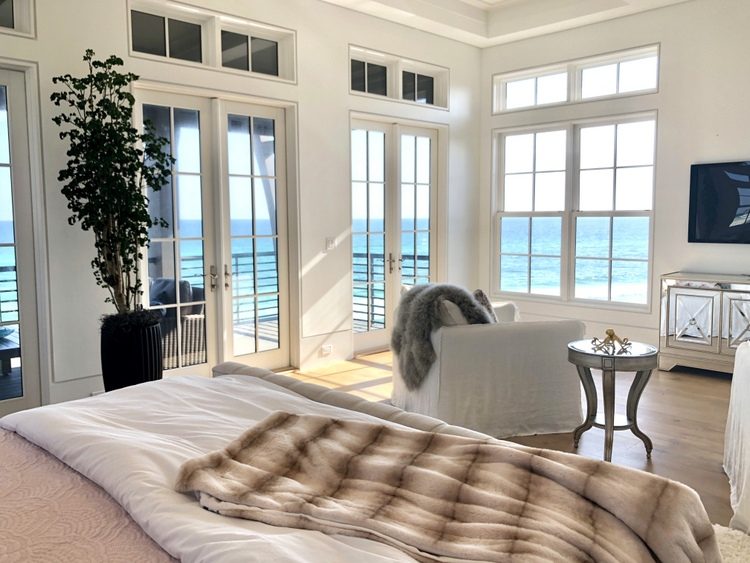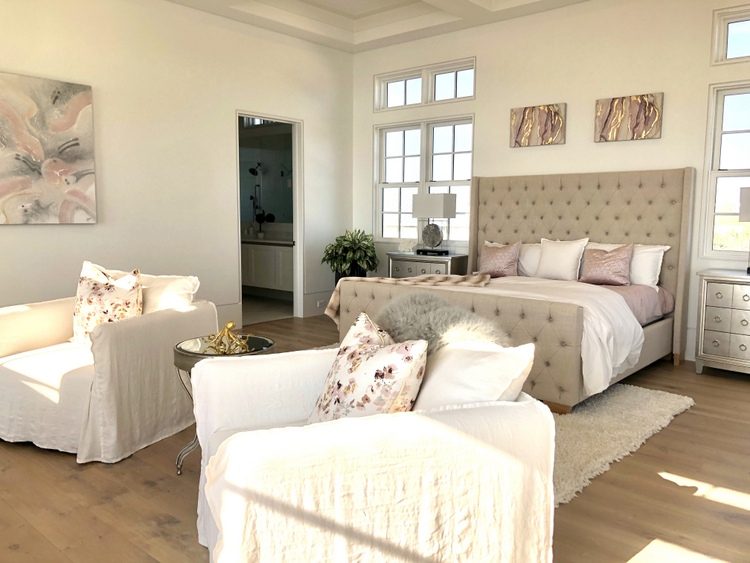 If you are in real estate or residential building near Destin or Panama City Beach, you can find out more about Design & Dwell Homes here. They currently have a large warehouse and several storage units that hold their gorgeous inventory of furnishings and decor.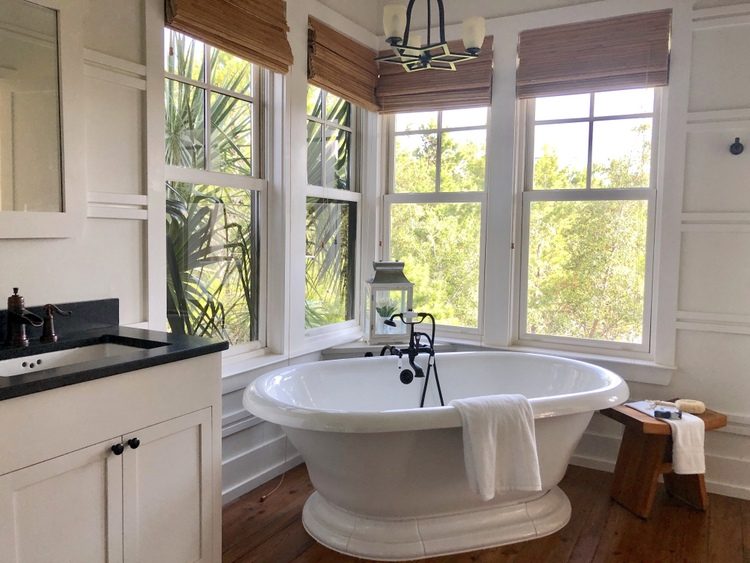 A local artist does much of the original art Wendy uses in her stagings. I just love this one in this staged bathroom: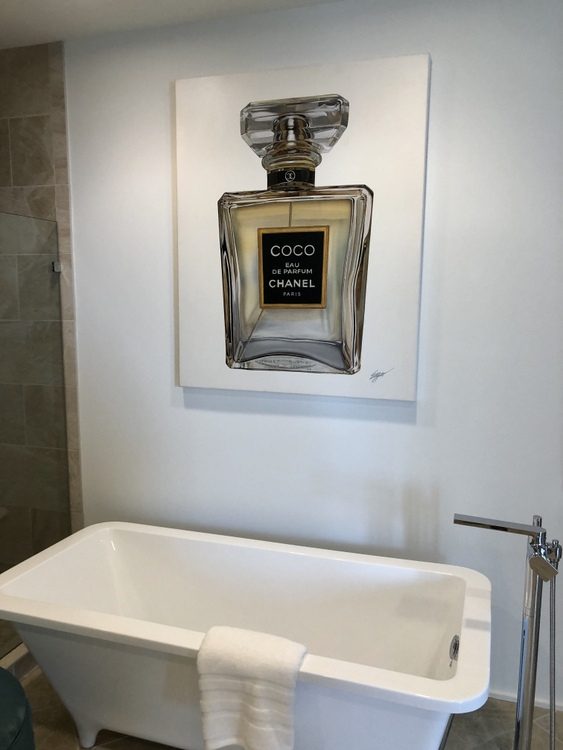 I am so proud of the beautiful work Wendy is doing, and of the life she and her husband are reinventing for this new chapter of their lives!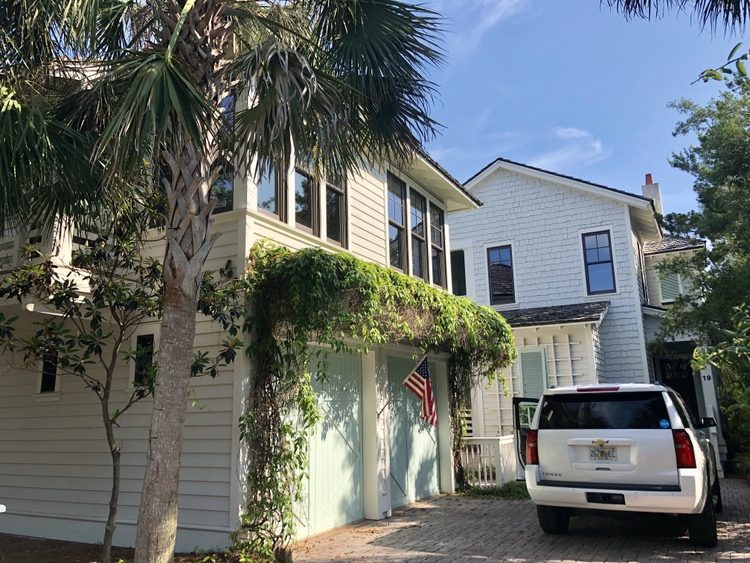 It makes me happy to know my EPS™ training and certification had even a small part in making this possible for her. To find out more about my online RESA-accredited Expert Psychological Staging® course, you can learn more and register here.
On our last day on the beach, there was a crazy halo rainbow around the sun. This cell phone photo doesn't do it justice, but I've never seen anything like it before!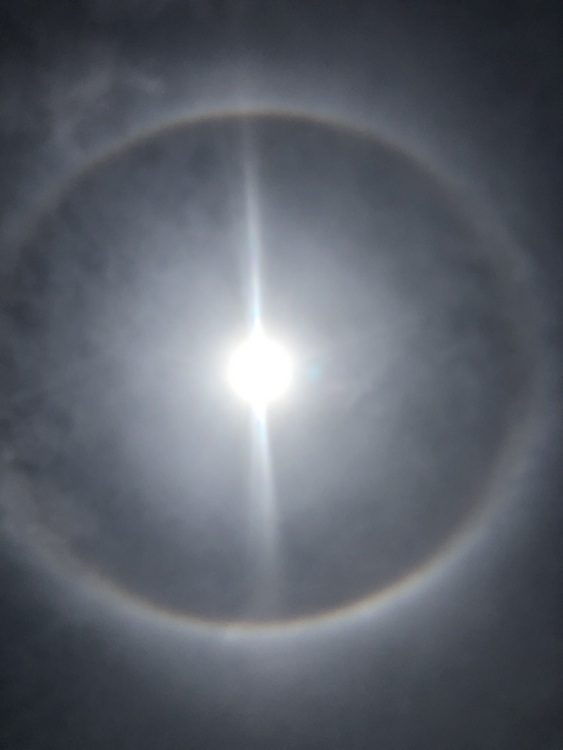 I loved spending a beautiful week to launch the summer with my own little family. Here we are at one of our favorite restaurants in Santa Rosa Beach, Louis Louis. Best crabcakes ever!
I hope you all have a great weekend! xoxo