Are you Team Barn Doors or Team Pocket Doors? This is the question I recently asked on Facebook (follow me here) as part of a series I've been doing called "This or That?" Because barn doors have been so popular the last few years, I expected a very different result of my informal poll with 103 responses: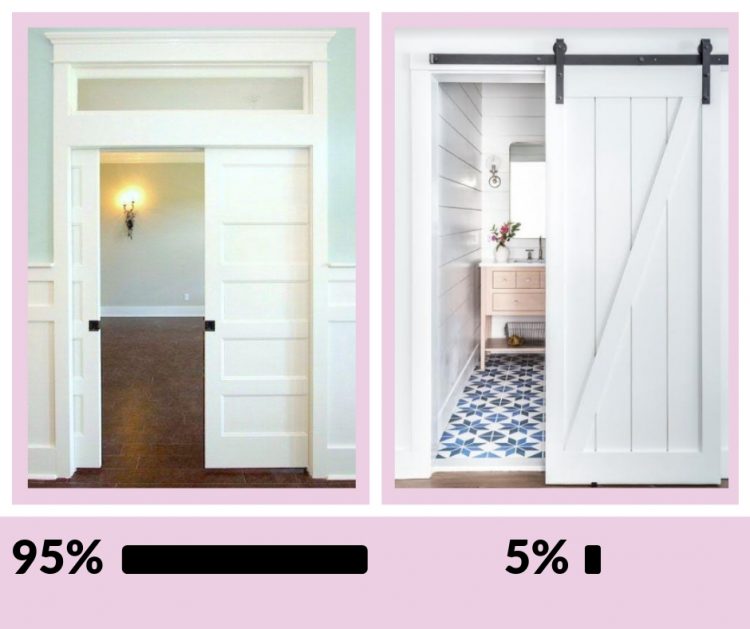 Wow. Color me shocked. I haven't seen anyone install pocket doors in new builds lately. Nor have I had clients request them in years. The overwhelming majority of people respond that they LOVE classic pocket doors and prefer them over trendy barn doors. In fact, many people said they are sick of barn doors. They say that are past trend, impractical, and dated.  So why are we still seeing them in all the magazines, and on Pinterest and design blogs? 
Maybe we should start out with a discussion about why you'd consider anything other than a classic hinged door.
When a traditional door is opened into a room, there is typically space between the door and the wall that is unusable. The door can get in the way. Either in one space or the adjoining one.  Because pocket doors and barn doors slide rather than open into a room, they don't take up valuable floor space. They are a solution to the problem of a swinging door (or a set of swinging doors) that can impede furniture placement and traffic flow.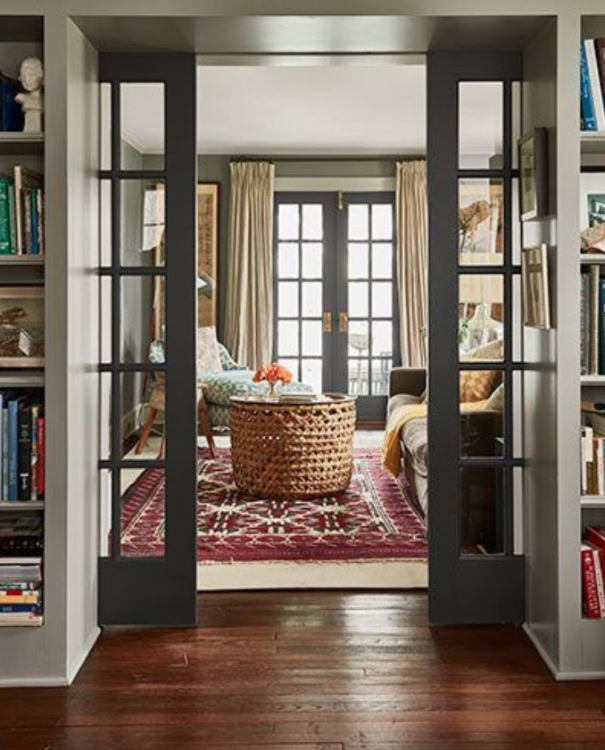 via This Old House
Pocket doors have graced many an historic home. When open, large groups of people can mingle and move from room to room without feeling cramped by narrow doorways and walls that block vision and conversation. They can also be used to easily divide spaces when needed, such as sectioning off a smaller parlor when you want separation and intimacy. The subtle design of pocket doors helps to make your walls appear complete and uninterrupted, as well.
Some of the drawbacks to pocket doors is that they are known for falling off their tracks, being difficult to move, and having difficult locks. If they aren't installed when the house is being built, there can be some difficulty retrofitting them into the existing walls.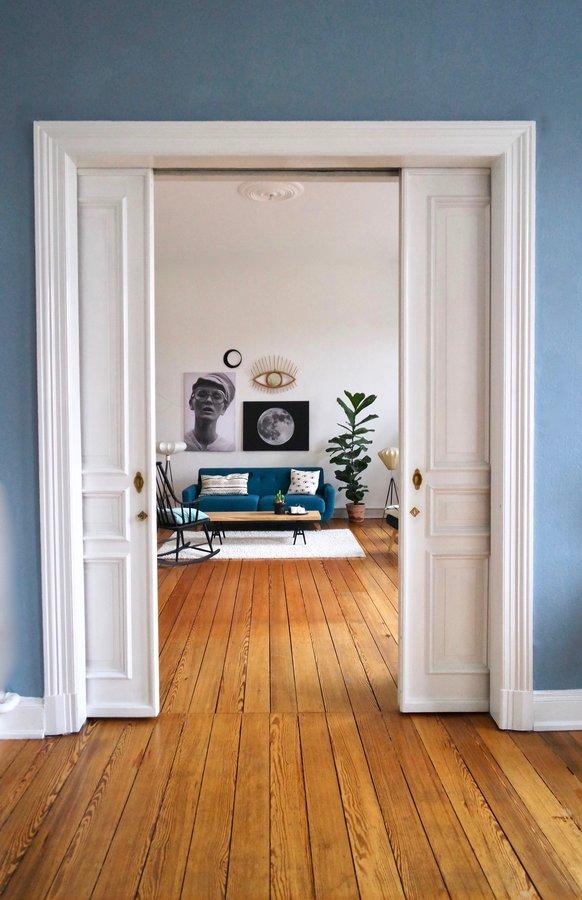 Couchstyle
Since the boom of the farmhouse trend several years ago, barn doors have seen an epic rise in popularity.
They are kind of a country twist on classic pocket doors. They act as a piece of art in that aesthetic, whether the doors are slid open or closed.  Contractors find them to be a great solution for putting doors in places that usually only a pocket door would fit in due to limited clearance or wall space. Since they are easier to install than pocket doors, builders may even be pushing the barn door trend.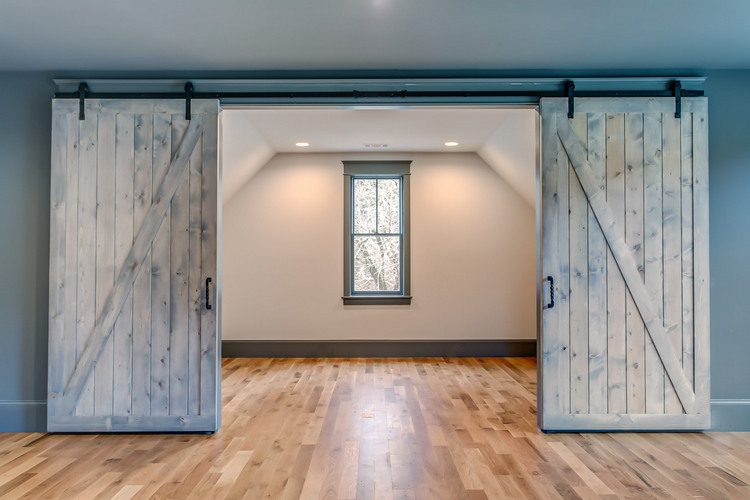 Kole Custom Homebuilders, color design by The Decorologist
But let's consider the drawbacks to barn doors.
They really are only suited to a farmhouse or industrial aesthetic. So they can be limiting and expensive to replace when you tire of the trend. The barn door and the hardware it rolls on can overwhelm a space. 
And while they do act as a piece of art, it's kinda hard to notice anything else with a big set of barn doors in a room. And when they are closed, the walls they covered when opened can look a bit bare.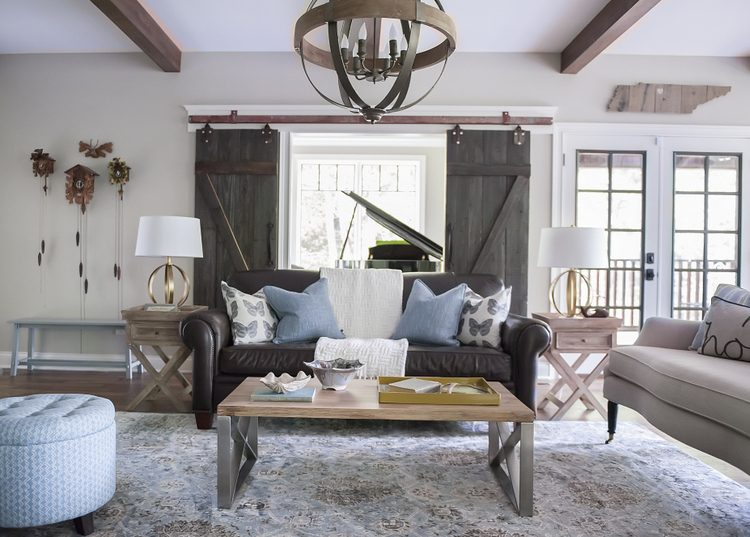 The Decorologist, Melanie G Photography
The biggest issue I've noticed is the use of BOTH barn doors or pocket doors on bathrooms. I've recently stayed in hotels with them, and they offer VERY LITTLE privacy in a bathroom. Bathrooms need an easy latch, no visual gaps, and soundproof door. Please and thank you!
Perhaps because I'm an old house kind of girl, I would vote for a classic pocket door any day of the week. But I'm curious to get YOUR feedback.
What's your take on the barn doors vs. pocket doors controversy?