If you are considering quartz countertops, I've got the answers for making the best choice for your kitchen or bathroom.
pin for later reference
Last week, I attended a fun "Red Carpet" event hosted by Cambria and Smokey Mountain Tops here in Nashville.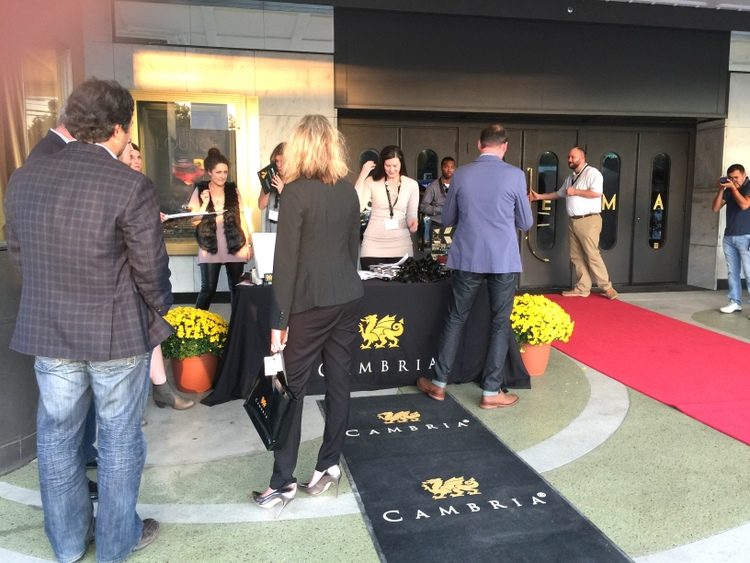 The event took place in the fabulous Sinema restaurant, which opened just last year in a historic Melrose movie theatre just a few minutes outside of downtown.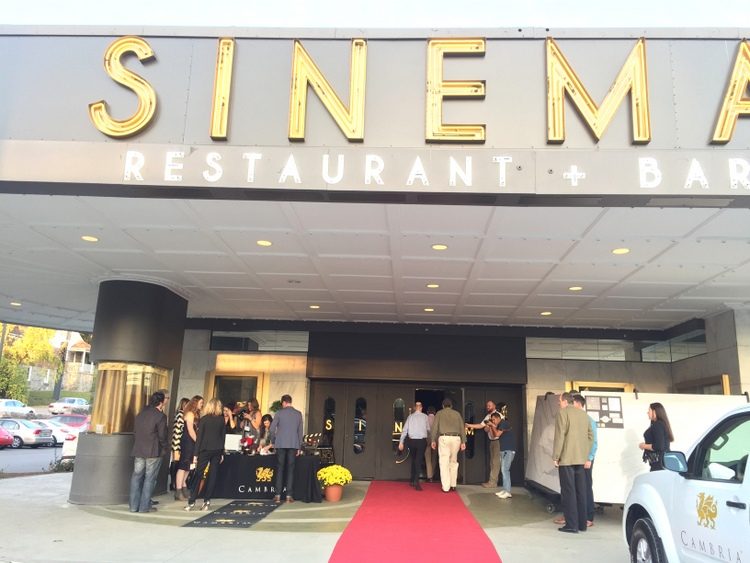 I had heard about how good the new restaurant was, but no one mentioned HOW IT LOOKED INSIDE. Ah-mazing: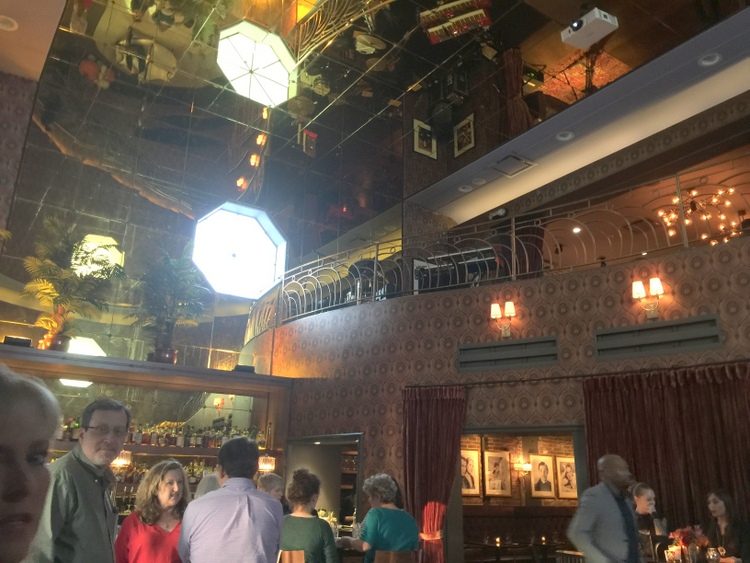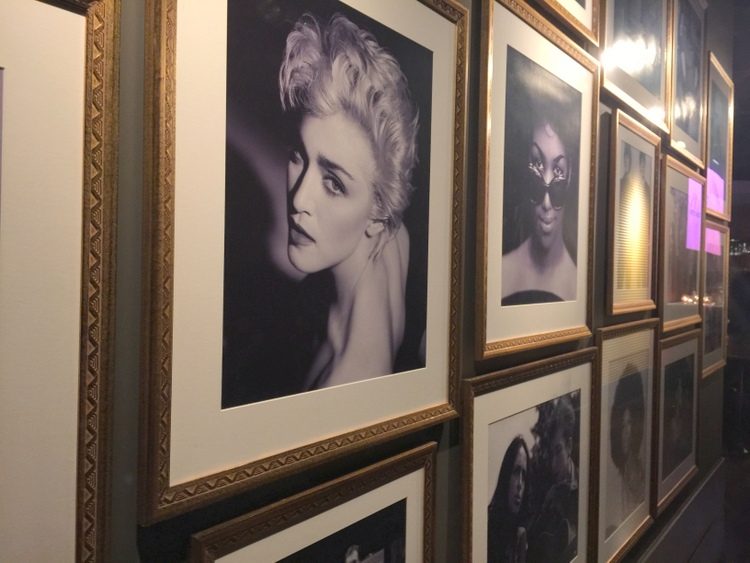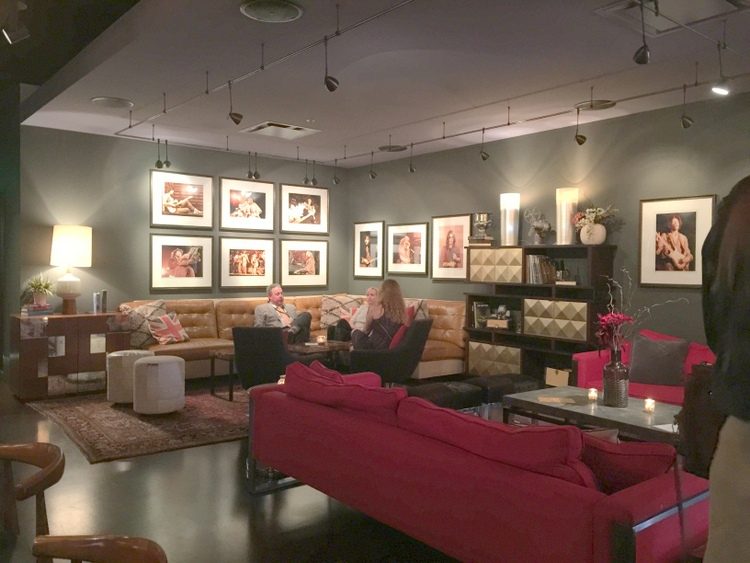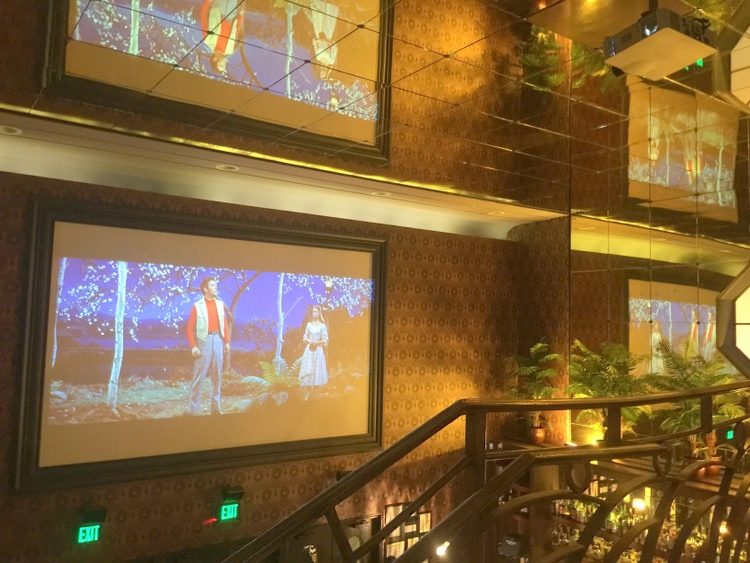 The special private event was held to celebrate the premiere of Cambria's latest quartz product: Brittanicca.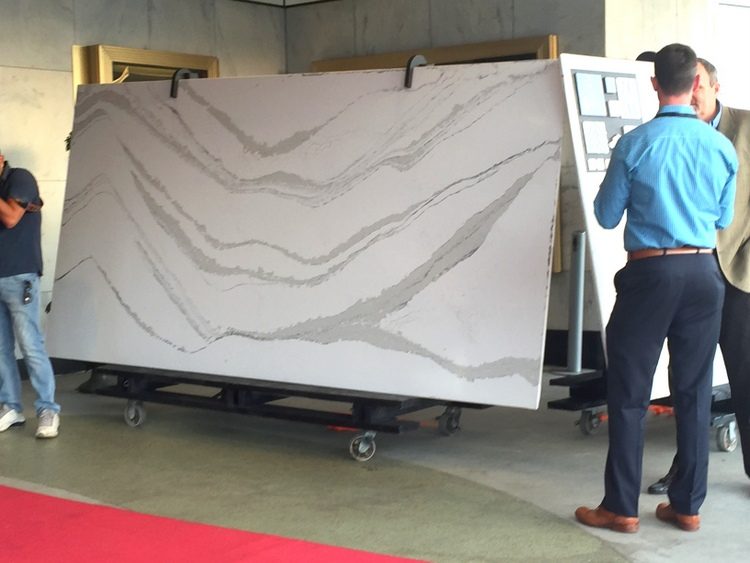 the stunning Brittanicca, available at Smokey Mountain Tops
I had seen Brittanicca recently when my friend, Elizabeth of Superior Construction & Design in nearby Lebanon posted photos on Facebook after installing it in her client's home.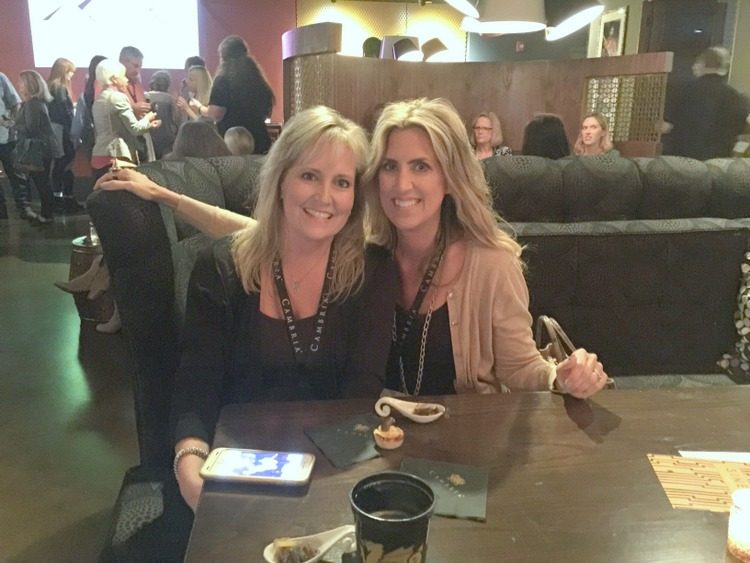 Elizabeth Scruggs and myself at Cambria event
Here's my advice for choosing the best option for your kitchen or bathroom countertop:  Choose something that reads "classic" – which means black or something with a light base that resembles marble. Countertops are expensive, and you want them to stand the test of time, right?
Unless you are going with solid black, choose an option that has a white or off-white base. And just forget about the rest of the colors. Here are my current favorites in the Cambria line: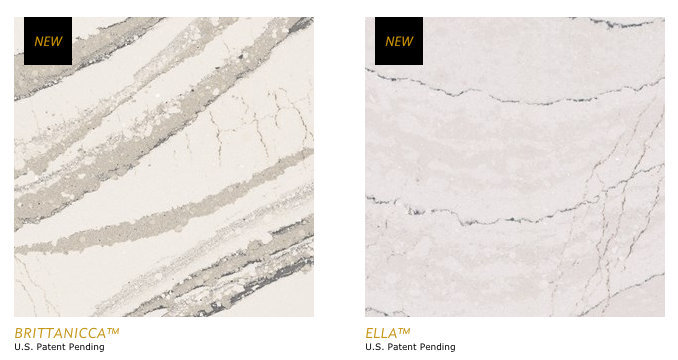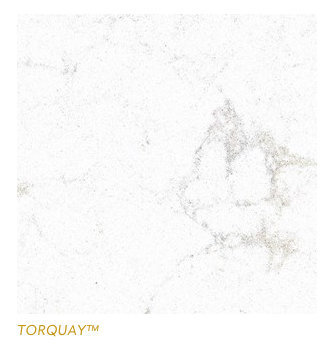 These samples from their website look more towards white in real life – the backdrop of the super-white computer screen is visually deceptive. Please don't make the mistake of choosing things like countertops, carpet, fabrics, or PAINT COLORS from internet photos. You gotta see actual physical samples – ideally, sampling them in your house.
Here's a bonus for you! One of the best neutral paint colors to use with Cambria's Brittanicca: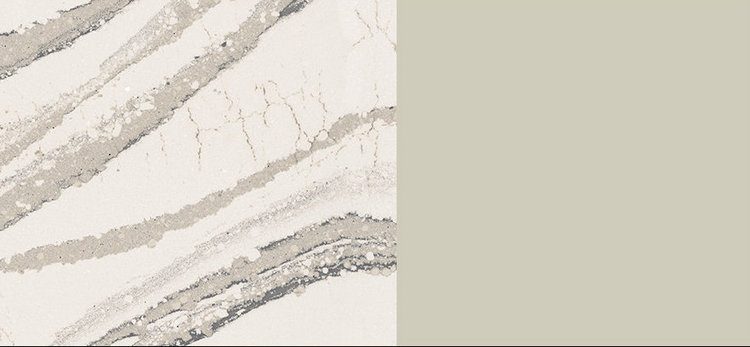 Cambria's Brittanicca & Benjamin Moore Hazy Skies OC-48
Although the colors in the new Brittanicca are neutral, be aware that the pattern is DRAMATIC. Let it be the star of the room, because it should be. So that means no showy backsplash or floor tile, ok?
One last photo at the event – host Todd Scott is the owner of Smokey Mountain Tops, which offers the finest granite, marble and quartz surfacing for residential kitchen & bath and for large commercial projects in Nashville and Knoxville, TN.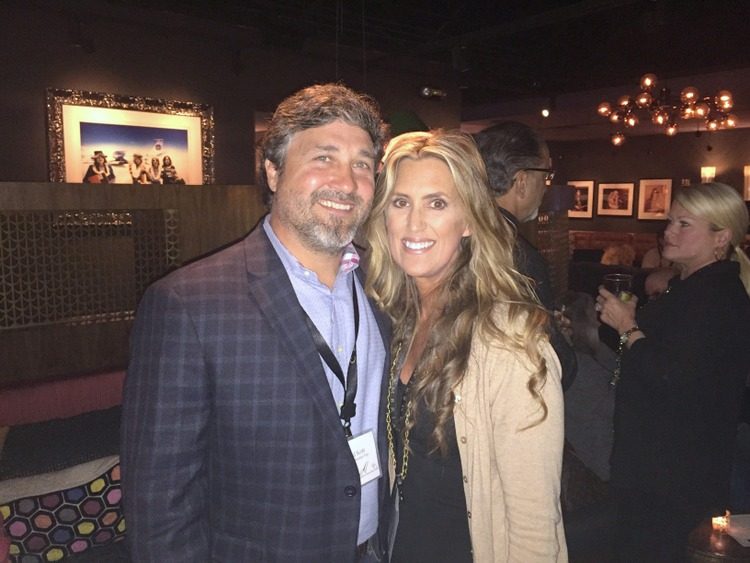 Todd Scott and Kristie Barnett
If you want to know more about care and maintenance for quartz countertops, take a look here.