I am a collector of many things.  MANY, MANY things. One of my favorite collections is that of vintage portraits. My favorites are ladies from the 1950s and 1960s. My latest find is this lovely woman, circa 1952: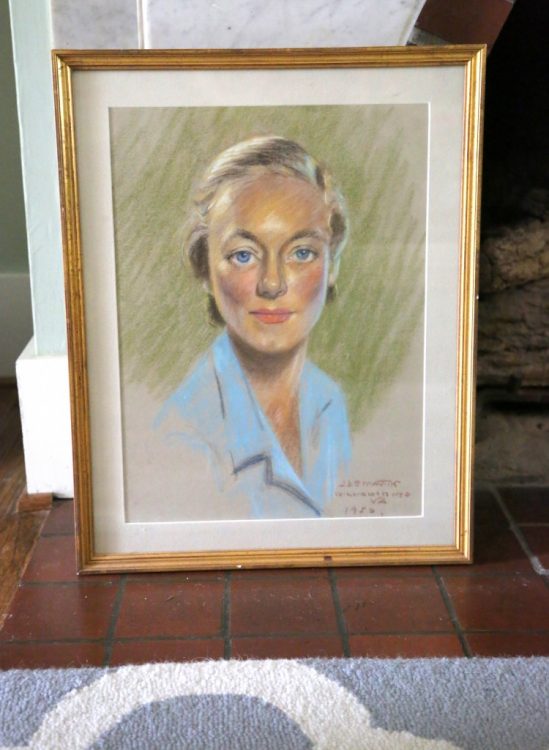 Currently, I have about 15 of these portraits. I have slowly collected them since I first found THIS stately lady in the garbage heap by the road about 12 years ago: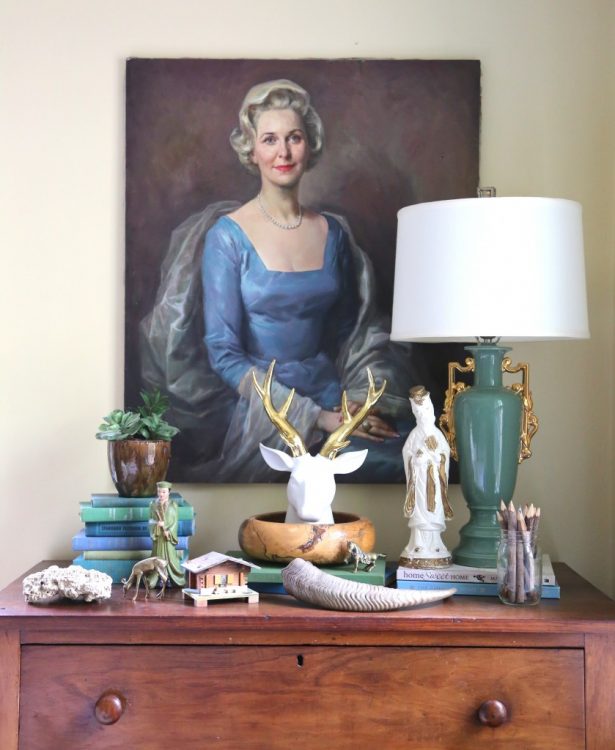 It had just begun raining as I was driving past, and I pulled over quickly to rescue her from ruin. It was right next door to my mother's house, and I remember her being mortified that I had nabbed it from her neighbor's trash pile (and that there was a possibility that the neighbor saw me load it into the back of my SUV before pulling into my mother's driveway). Mom told me a dramatic story about how this was her neighbor's former mother-in-law who was a former sister-in-law to President George Bush, Sr.  I honestly don't know if that's true (let's just say she is prone to exaggeration), but we've always called her "Mrs. Putnam." Now I can't remember why.
I found this next portrait a couple of years later at a yard sale, rolled up in a tube. I thought she looked like a younger Mrs. Putnam!  Mr. Man mounted it on a frame for me. See the darker blue diamond shape on the stomach of her dress? I painted that with craft paint, because in the portrait's original condition, there was a cut-out of fabric there baring her belly and the shadowing of underboob. I am not kidding. It was unnerving, so I made her less scandalous with my "alteration."
After my father passed away, my mother let me have these portraits painted of them on their honeymoon in 1965. I have always loved them, and they now hang in my living room.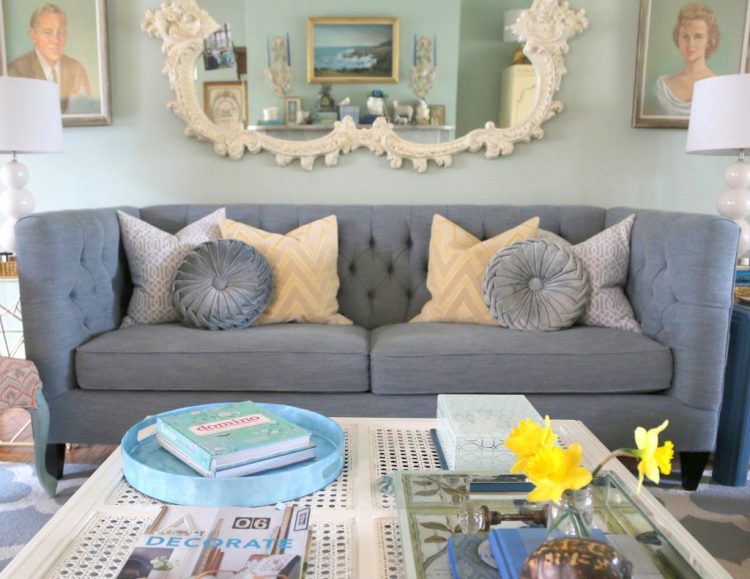 The only other "family" portrait I have is that of Mr. Man's maternal grandmother: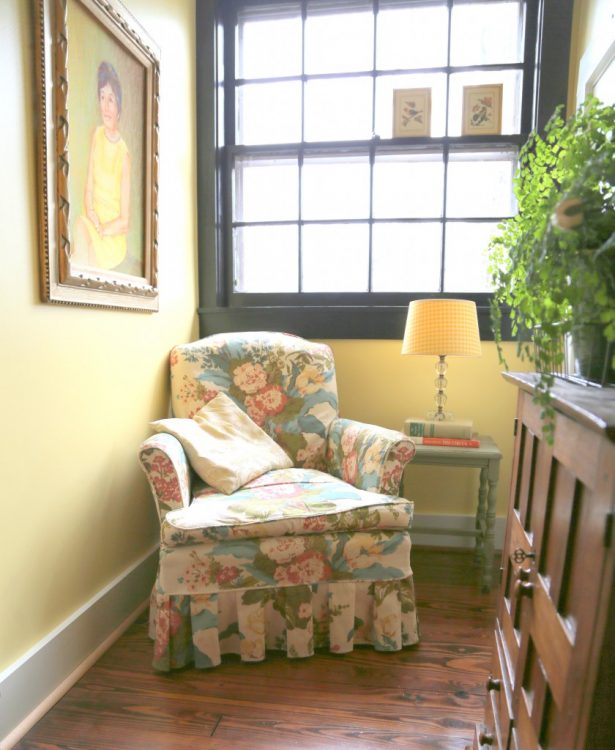 The best places to look for specific things you are collecting are online auction sites. I got my most recent lovely from Everything But The House (EBTH), which as you know, is one of my FAVORITE places to shop!  If you are looking for something in particular (like vintage portraits), you can simply type your search term in on their site and find lots of options!
Here are some more portraits in my collection: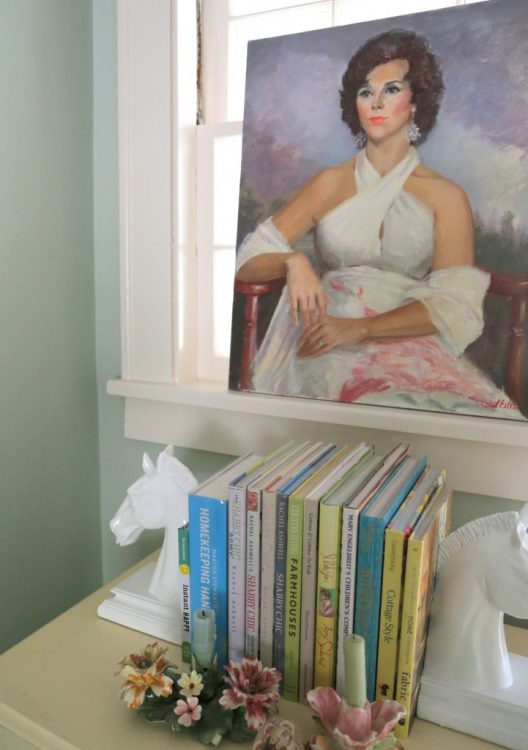 This one is more of a pencil sketch: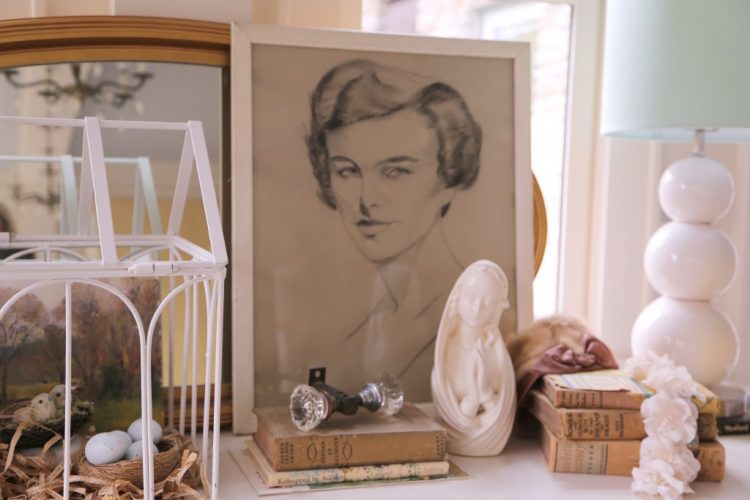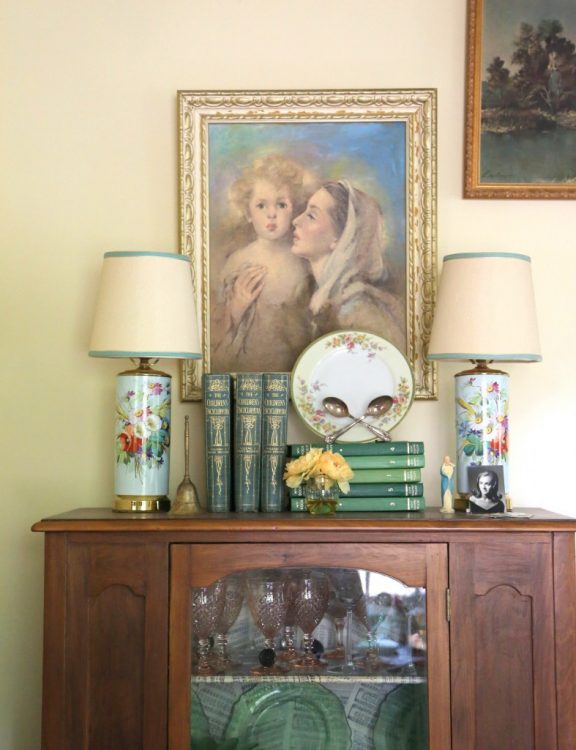 This one is weird and cool – I found it at Goodwill for only $3.  She looks to be a hippy 1970s model, and she's decoupaged onto wood with a gold leaf border.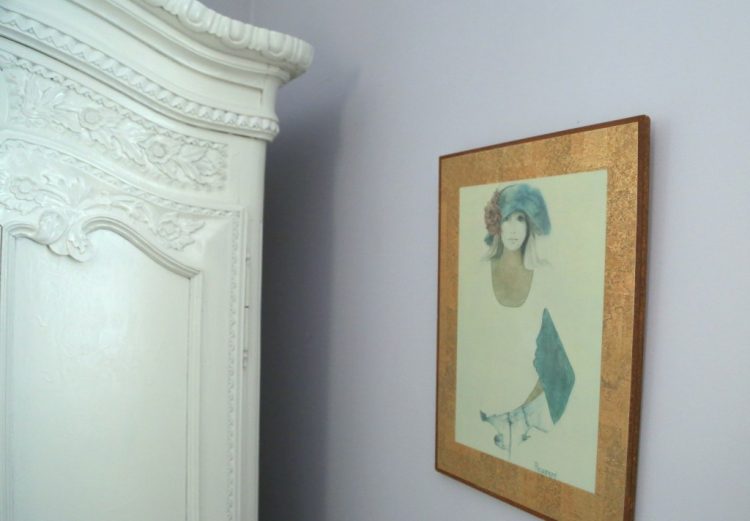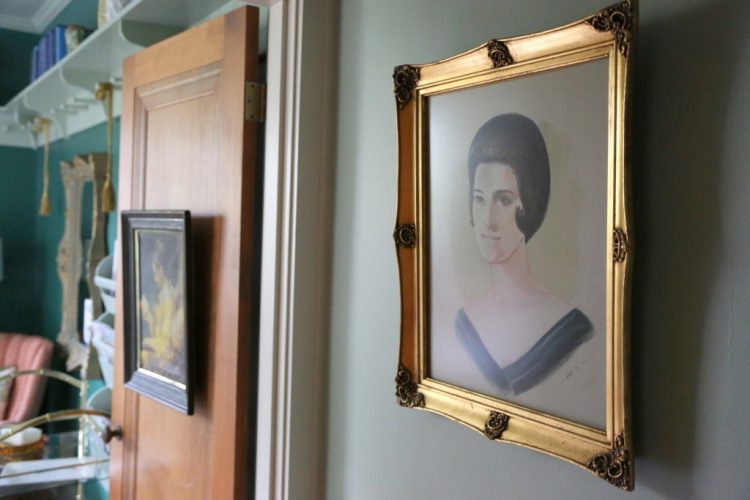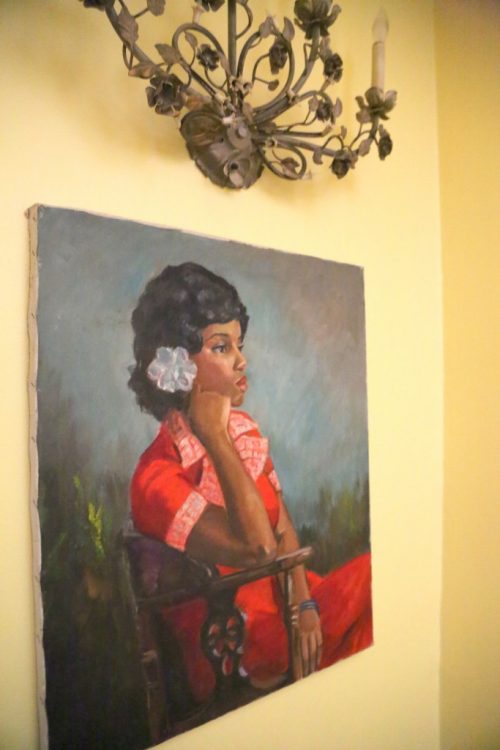 Except the one of my father, this is the only male portrait I have. He was hipster when hipster wasn't cool: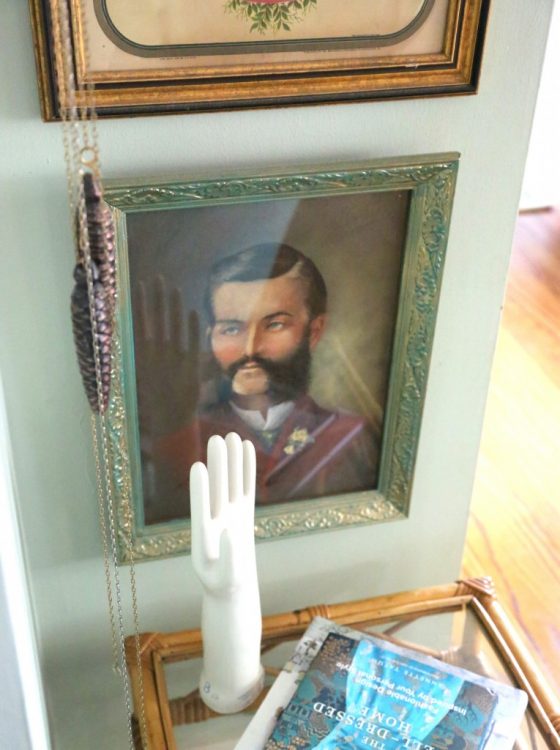 So, I still haven't figured out where to hang my latest EBTH find. Frankly, I'm running out of wall space! For now, she's propped next to the fireplace. She just watches me quietly when I'm sitting on the sofa.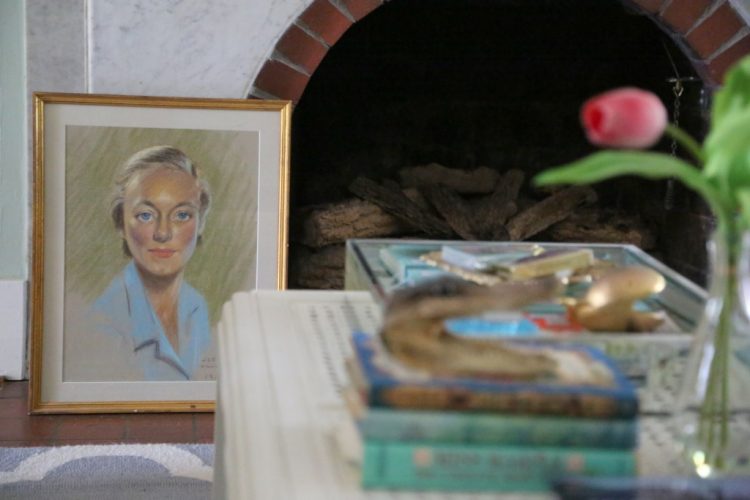 Guess what's happening RIGHT THIS MINUTE??? My house is being photographed by This Old House magazine for their 2016 "color issue." My house hasn't been this clean since the last photoshoot we had here! I guess I should have these more often 😉
This post was sponsored by EBTH, which has aided and abetted my ongoing search for vintage treasures. The struggle is real . . .