| | |
| --- | --- |
| | I *heart* deer.  I love to display my deer collection at Christmas time, because people aren't as likely to think I'm nuts.  |
This is the fireplace in my living room.  I've got nine small deer that I display on the mantel.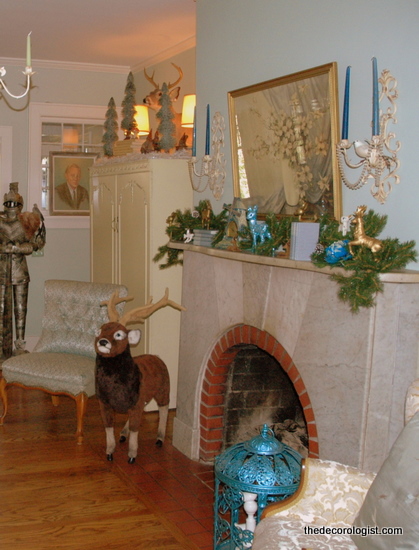 I cluster my deer in the garland, like they are peeking out of the forest.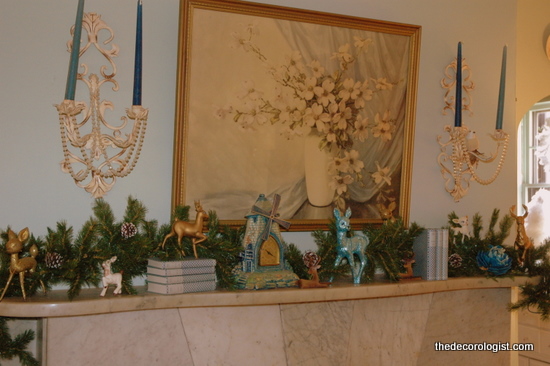 Most of these lovelies I found at yard or estate sales for less than a dollar.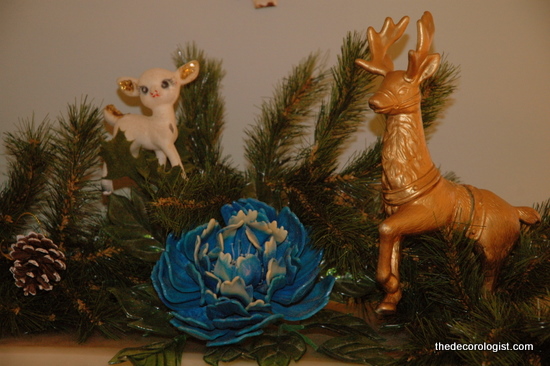 I found this sparkly doe at TJ Maxx last year.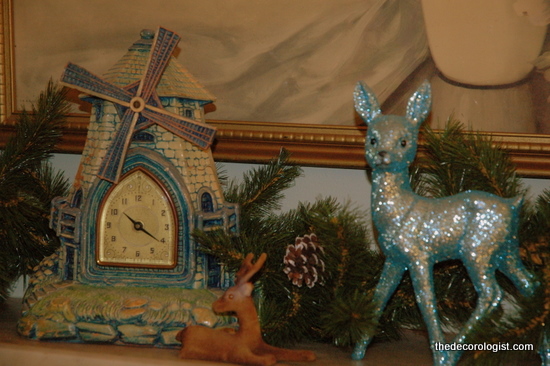 | | |
| --- | --- |
| I'm using a lot of gold this year rather than silver or mercury glass, like I've done before.  It's a good thing, because there's a lot of vintage gold deer out there. | |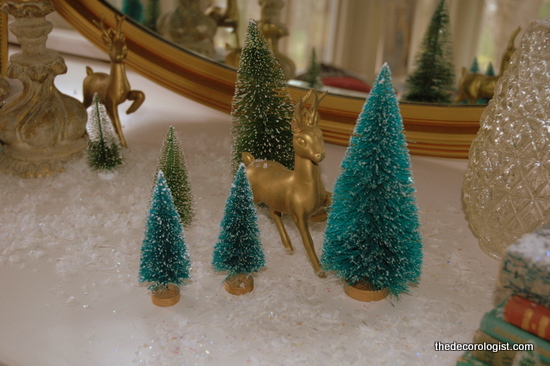 My mother bought this deer that was part of a store display over 20 years ago.  It's hokey, but cute.  My kids love it – it's name changes every year when it comes out for Christmas.  It's been Prancer, Comet, Blitzen, etc. – this year it's Dancer.  Visiting children always want to ride it.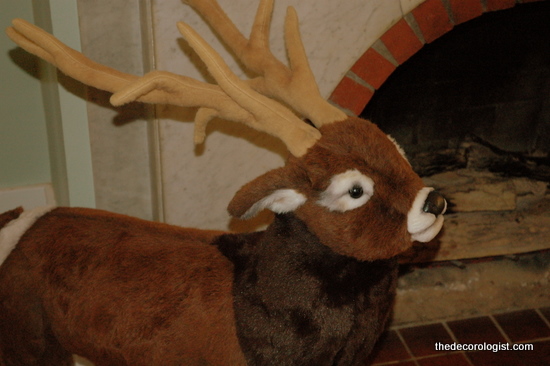 This lovely dear, I mean deer, is always on display in my living room.  But it's happiest when surrounded by snowy trees and friendly gnomes.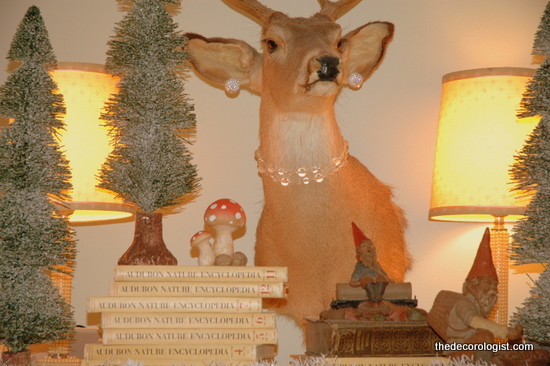 I only collect things I love.  And I only have collections that are truly functional for me or that speak to my decor style.   I enjoy finding creative ways to display my collections, especially during holidays.  What collections do you display at Christmas?