Besides sticking them all over the refrigerator, there are lots of ideas out there for displaying Christmas cards.  I've been looking for an idea that is simple, accommodates a LOT of cards, and doesn't look junky.  There are some ideas that look cute, but only if you get less than ten cards during the season.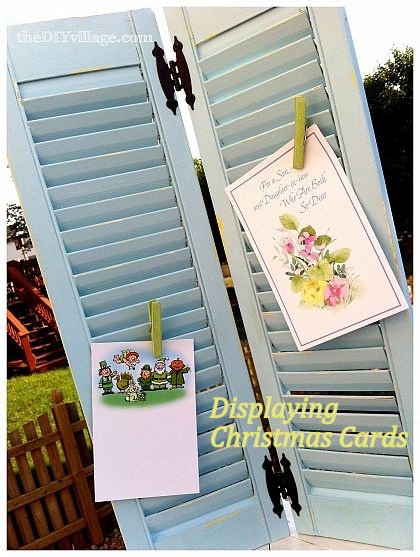 via Pinterest
I typically get so many photo cards that they more than overflow the refrigerator and sometimes end up on the floor.  This was the photo we used for our Christmas card four years ago: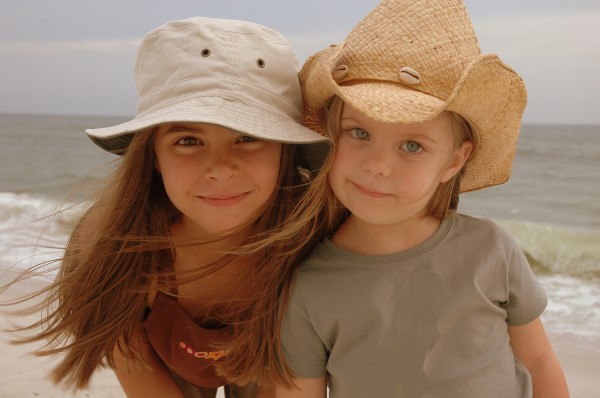 My girls back in 2008 
Aren't they precious??  I want to see all the little children's faces, so they need space to be displayed.  I put together  some of my favorite ideas for displaying Christmas cards.  I love how they used painted wooden clothespins to hang the cards off of garland going up the stairs.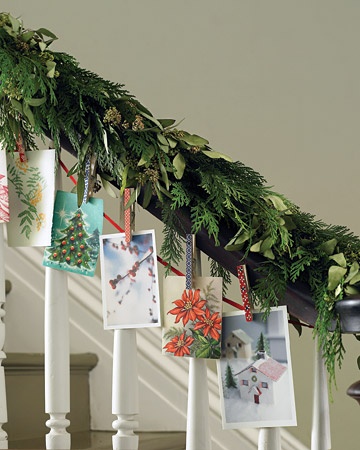 Propping a painted ladder against a wall is a great place to display Christmas cards and even ornaments and stockings.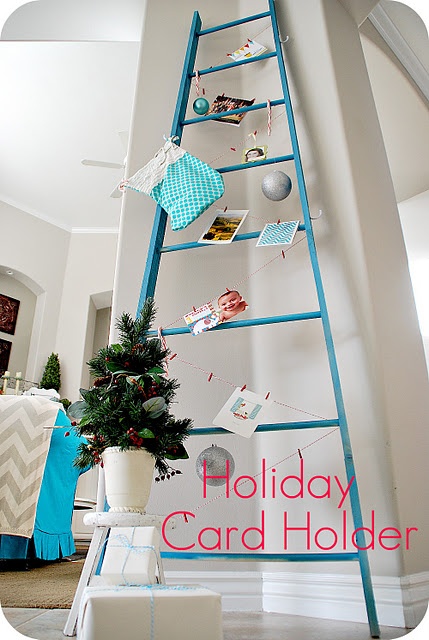 Or you could clip them onto old crib springs and add a little garland: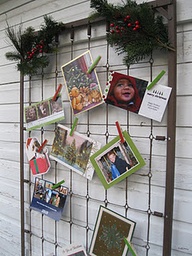 Or maybe tuck them into some metal gate-type structure that can hang on the wall or sit on a tabletop.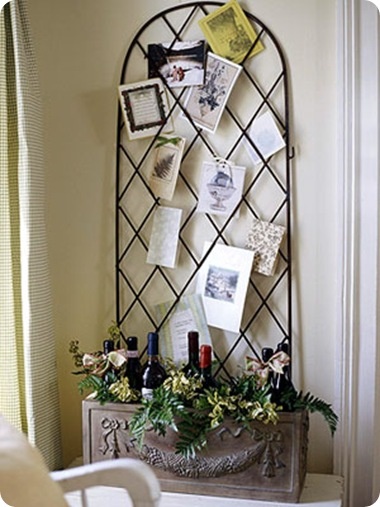 This idea reminds me of the spirograph art of my childhood.  You just use tacks and strings to create a Christmas tree shape and clip up your cards with clothespins.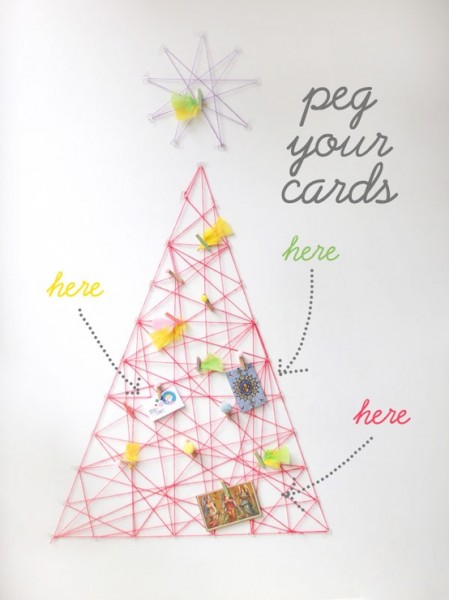 You could also simply tuck cards under twine wrapped on a piece of rustic wood.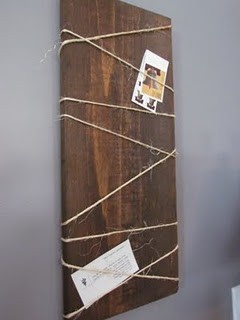 I really like this one – it's just chandelier chain draped across a window, so your Christmas cards create a festive garland.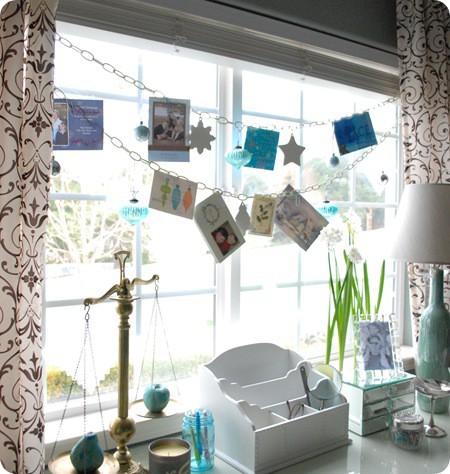 Even simpler:  tack some twine up your stair wall and hang Christmas cards up with clothespins.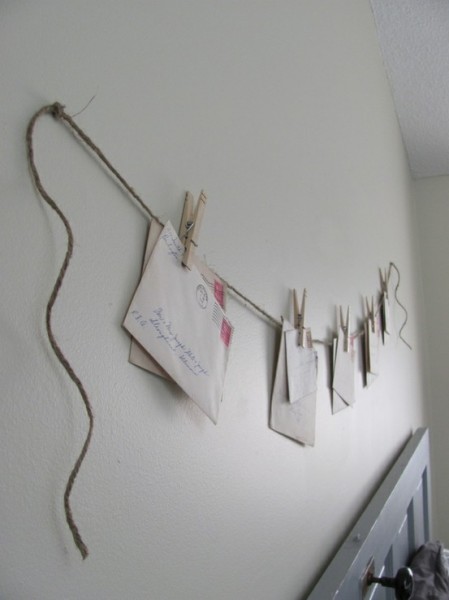 What's your favorite way to display your Christmas cards?  Oh, and do you keep them forever so you can go back and look at them later?  I think I'd feel too guilty to throw away all those photo cards!