| | |
| --- | --- |
| | Want a fabulous and unique Christmas centerpiece that doesn't hog all the table space?  Try this trendy alternative – just suspend a branch above the table and hang ornaments from it. |
This works best if you don't have a chandelier – that might get in the way.    If you do have a chandelier, you might try hanging a branch over your buffet or serving table instead.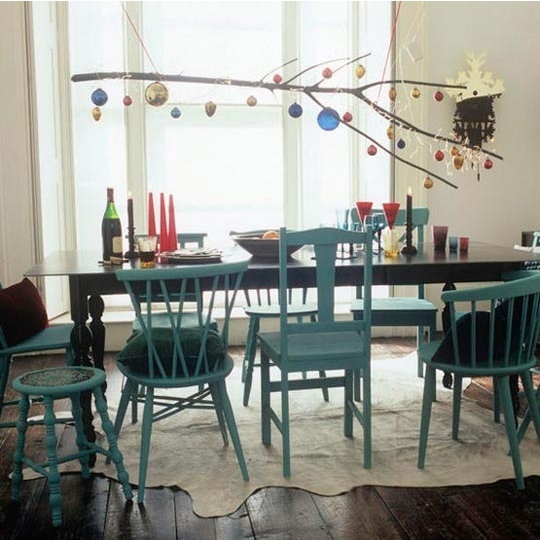 You might want to spray-paint the branch like they did here.  Use a metallic or high-gloss spray paint to make it sparkly.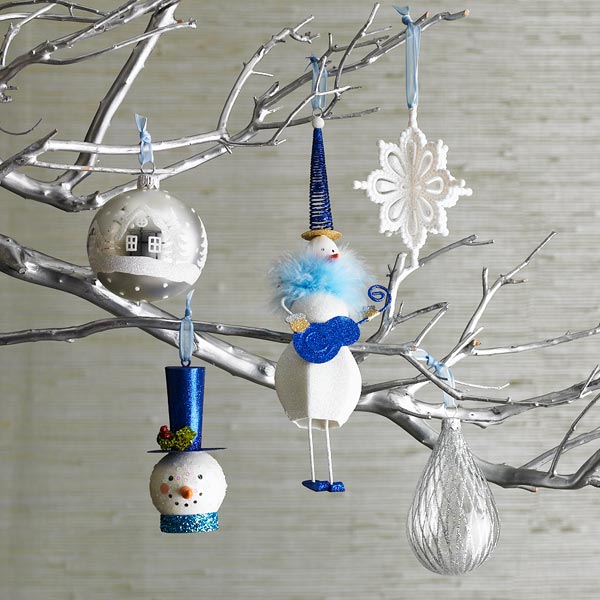 Or just go natural with a fat branch and hang a combination of ornaments and candles attached with wire.  Use twine or strong fishing wire to suspend the branch from above.  You might want to try 3M hangers so as not to damage your ceiling.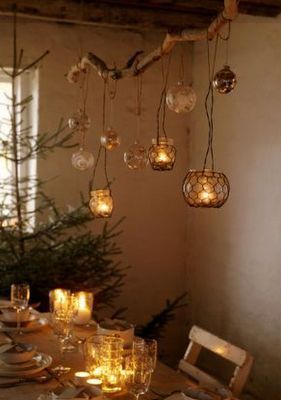 You like?
Photo Credits:  CB2, Country Living, Ohdeedoh, Pier 1, Desire to Inspire.