Well, it's that time again.  I just put up my second annual Valentine's tree!  It's a small flocked tree that sits on the entry table as you come through my front door.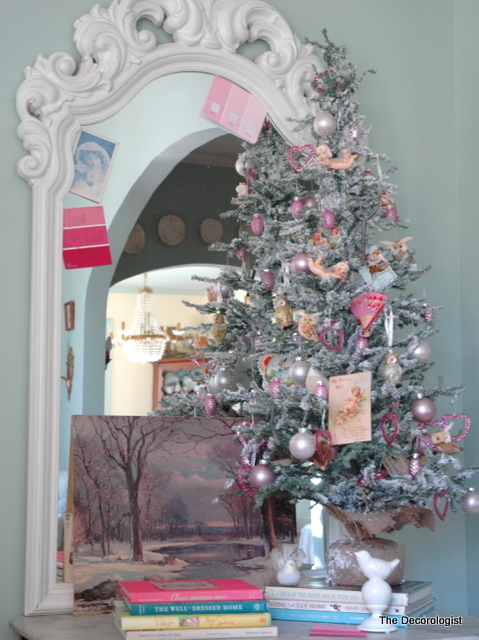 Valentine's Tree
My decorations include some glittery hearts, small pink and white Christmas balls, and some vintage Valentine's cards tucked into the branches.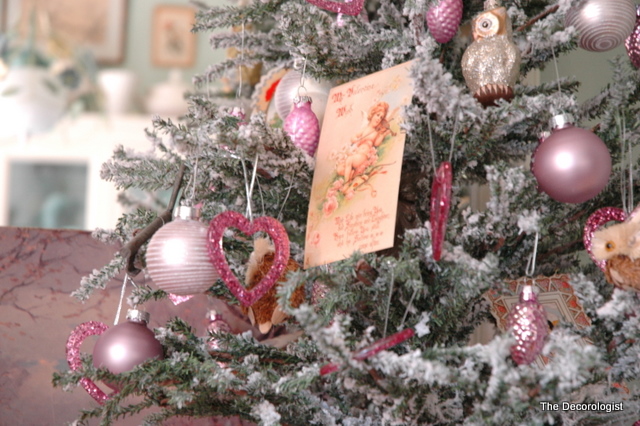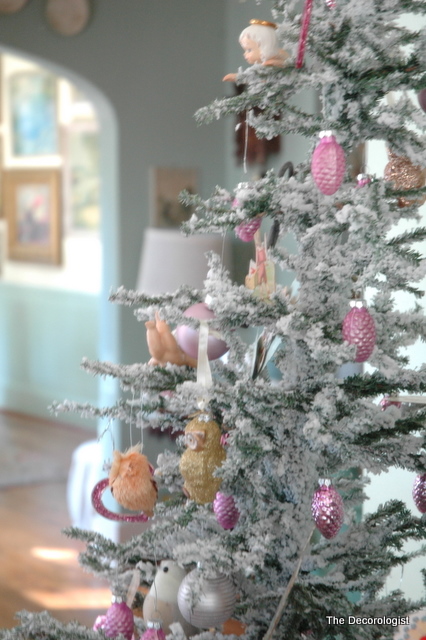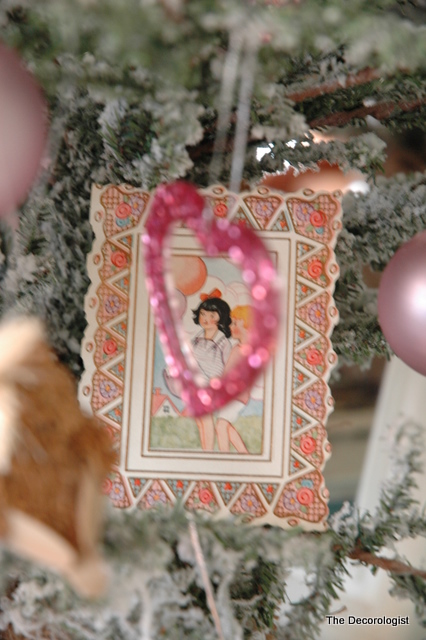 This year I added a few new decorations, including these precious little golden owls that my friend, Lezlie, gave me for Christmas!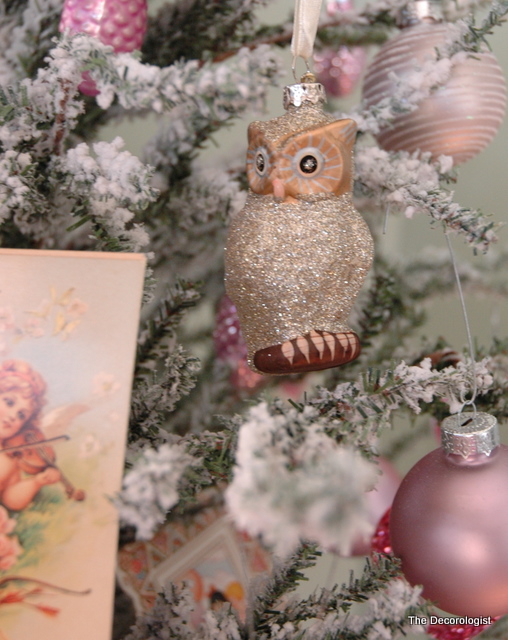 Glitter Owl
I found this cool old painting at an estate sale and tucked it in the background – I love the winter scene and the pinkish hues in the sky and tree buds.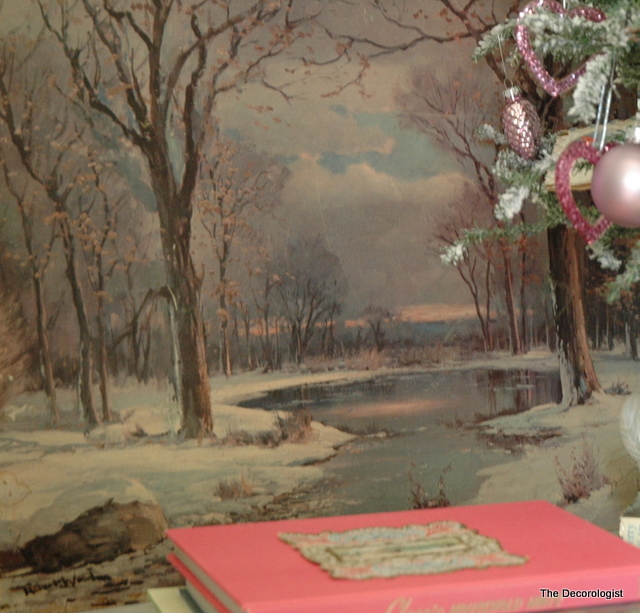 Vintage Winter Landscape
In the mirror behind, I tucked in a vintage wedding photo I found years ago – as well as one of the paint chip Valentine's cards I made last year.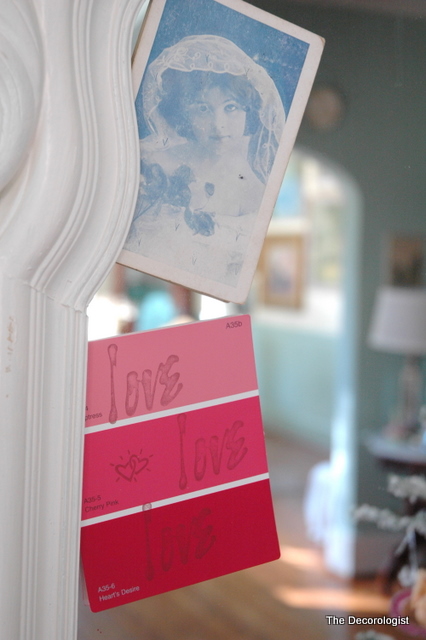 Paint Chip Valentine
Sometimes it's nice to devote a small space to decorating for the minor holidays.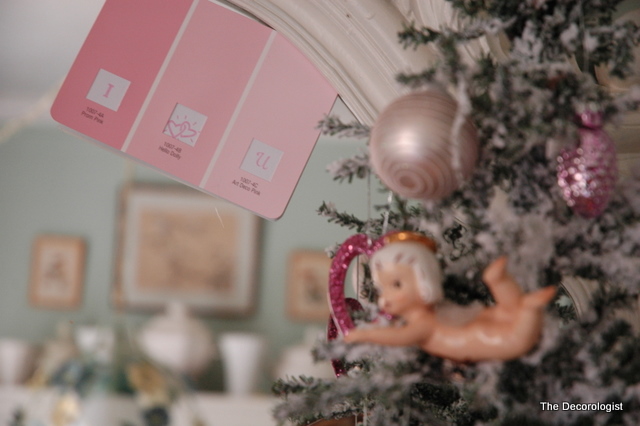 Do you decorate (even just a little) for Valentine's Day?
Share this Post