To bee or not to bee, that is the question . . .   For this cute costume, braid yarn to make a beehive of "hair."    Add a few sticks, leaves, and a flower.  Make bees from craft pom-poms and attach them to wires that are anchored in beehive hairdo.  A yellow turtleneck and black leggings complete the look.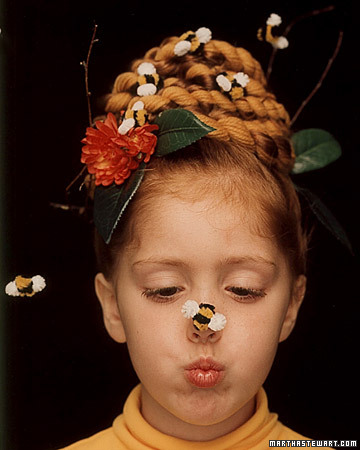 This fairy godmother/harlequin gets her ruffles from simple coffee filters!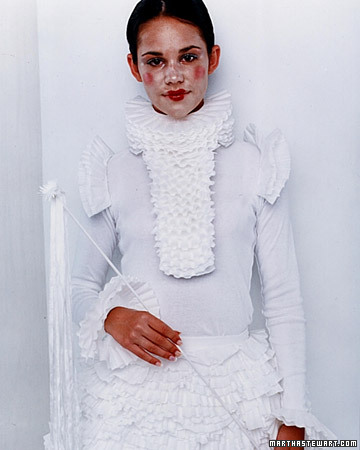 Paper grocery bags and an old mop are the necessary ingredients for this cowboy's attire.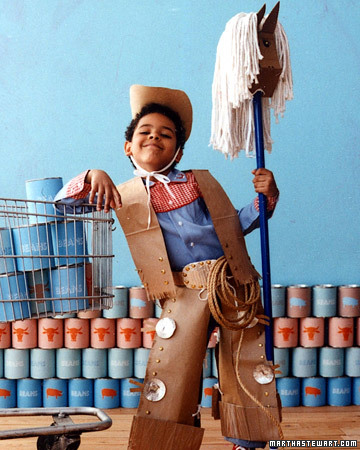 Being an Ice Princess is cool!  White/silver hair spray, stick-on rhinestones, rhinestone jewelry, and a white dress is all you need.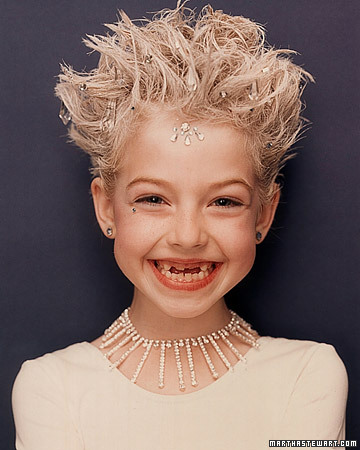 This one could work for a boy or a girl – a matador!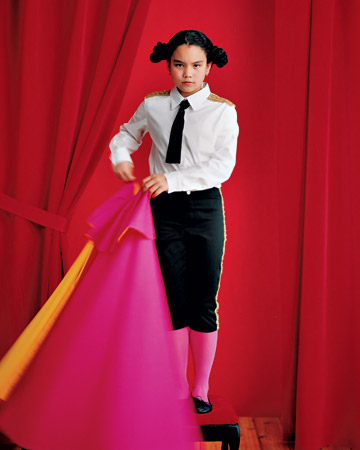 Homemade hula girls:  old mop heads for skirts, cardboard ukuleles, and gift bows as leis!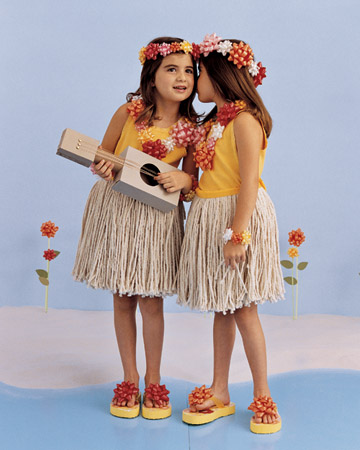 This flapper has a one-of-a-kind skirt.  Guess what it's made of?  Teabags!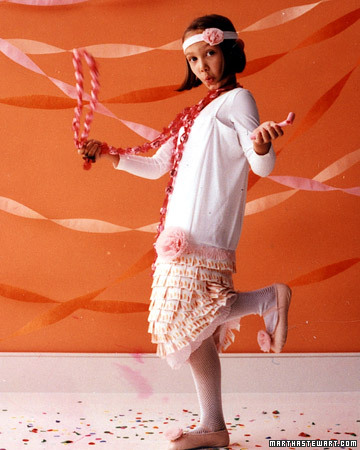 Orange shirt and pants and a leaf garland transform this little girl into Autumn.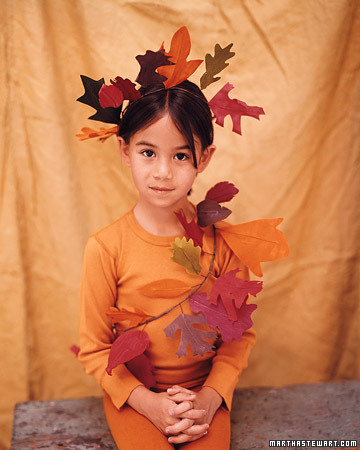 I never promised you a rose garden.  But I promise this rose garden costume will be the hit of the block!   Anchor wired butterflies into a pretty hairdo.  This costume is crowned by a little picket fence in her hair – so clever!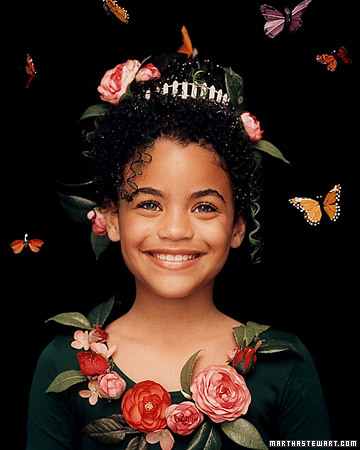 For more unique Halloween costume ideas, click here.    So what are your little ones gonna be this year?

Photo Credits:  Martha Stewart.