Not too long ago, it was all about silver and brushed nickel.  Gold is back in a big way.  So classic, so elegant, so perfect for Christmas decor!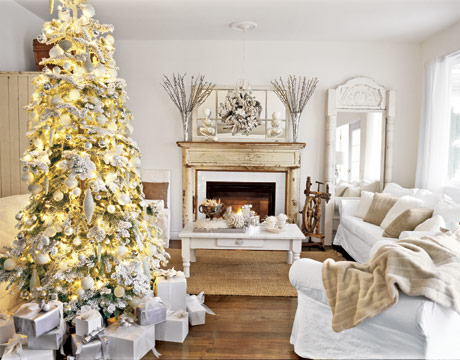 Gold pairs well with whites, creams, and all woodtones.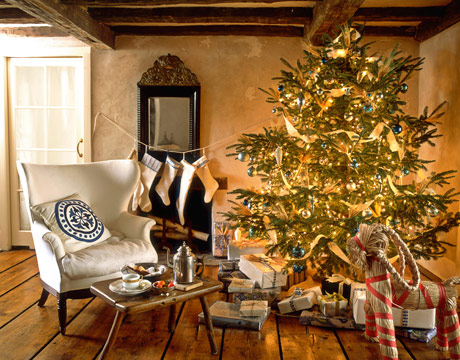 If you're loving the Belgian influence we're seeing in places like Restoration Hardware, gold is a great way to keep everything tone-on-tone when decorating for Christmas.  It's less about color variation, more about texture variation.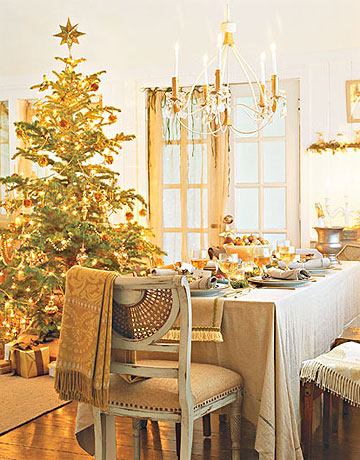 This Pottery Barn creation shows how gold can look traditional and fresh at the same time.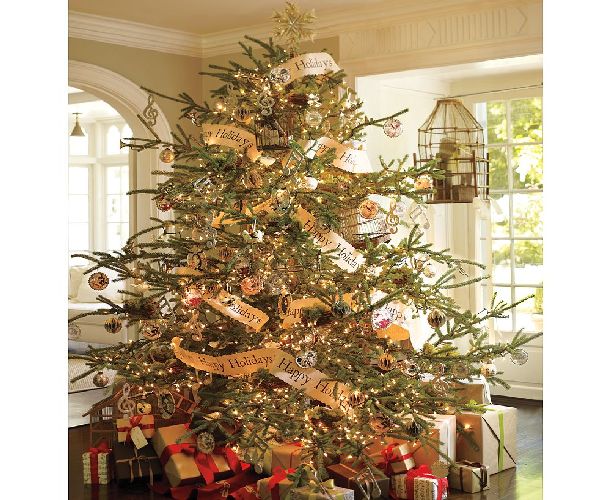 You can even buy a gold tree now, like this sparkling beauty from Treetopia!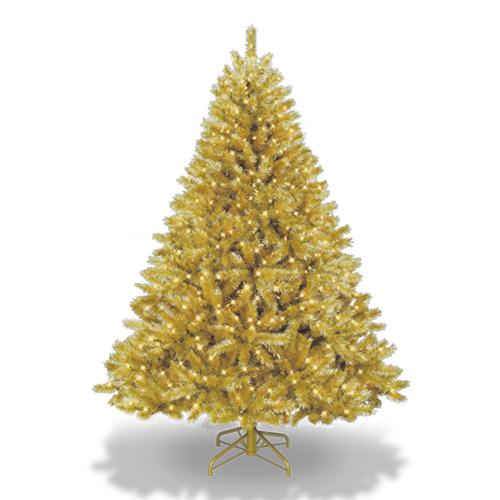 Gold ornaments are everywhere, and go with any color scheme you've got.  It's the elegant neutral.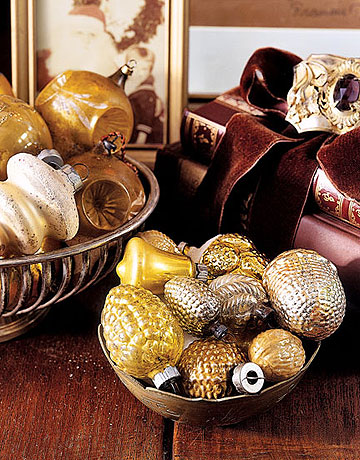 A little gold spray paint goes a long way – transform tired ornaments or everyday pinecones into something special.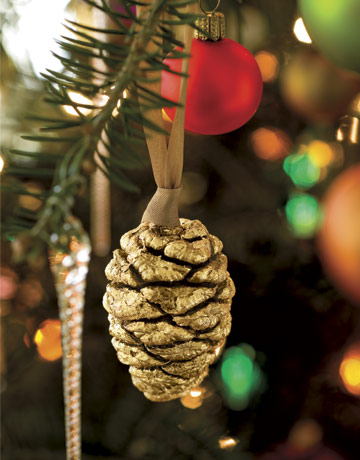 So who's going for the gold this Christmas?
Photo Credits:  Country Living (1, 3, 6),  Modize, Pottery Barn, Treetopia.
Share this Post